The Visit Aruba team went to dip our toes in unfamiliar -yet very entertaining- waters on Friday, November 17th . We went on an adventure for laughs, and Aruba Ray's Comedy's main man, Ray Ellin, was our captain for a night filled with plenty of laughter!
The team met up at Aruba Marriott Resort & Stellaris Casino's lobby to group up. The resort, which recently had some renovation work done, is currently decorated 'à la holiday royalty' with all of the festive decor, and a giant Christmas tree to greet you as you enter the tastefully decorated building.
Notable was how helpful the Marriott team was in assisting us with answering any questions that we had, and specifically in guiding us on the right track to reach the show's venue inside the resort. (Yes, it's that big that you could possibly get lost – especially with all the divine distractions around the hotel!)
Speaking of distractions: on our cruise through the lobby we spotted the Ceviche Pop-Up Event live-in-action where attendees were indulging in Peruvian small plates and Pisco cocktails made by the hands of some of Aruba's Top Chefs, as well as a visiting Peruvian Chef (from the JW Marriot Lima in Peru).
The dishes looked so good, we almost lingered a little a too long due to the deliciously distracting foods. Thankfully, we had fellow Visit Aruba team member, Marcella, guiding our eyes back on our journey to a night full of laughs and shenanigans.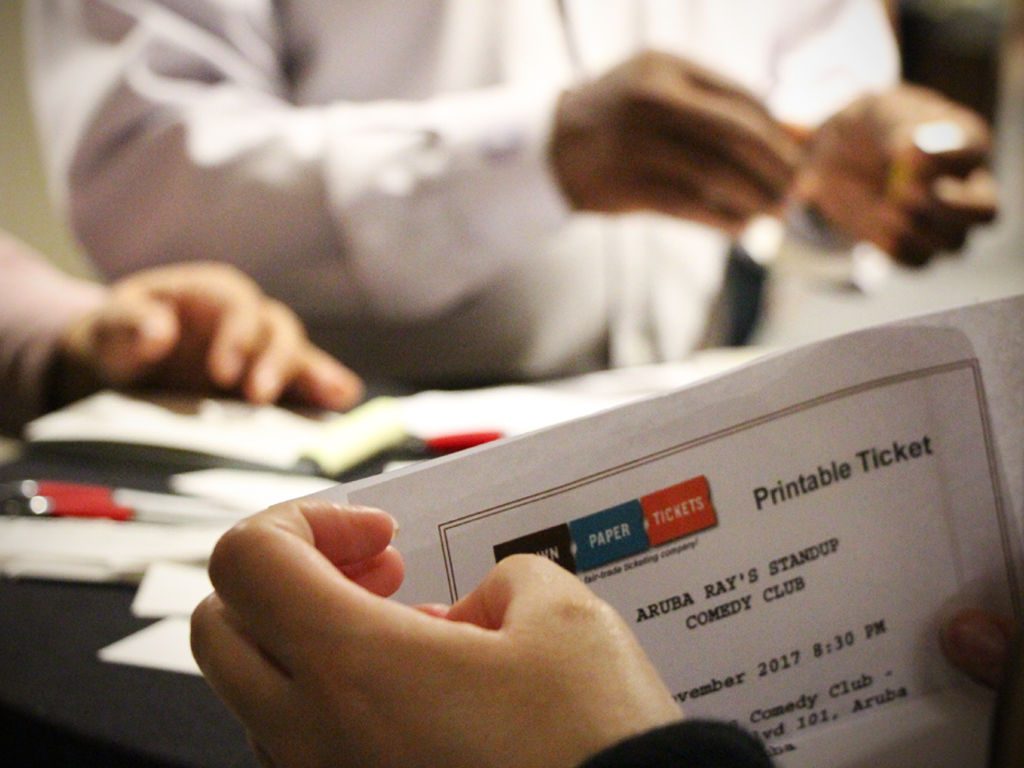 After catching a quick glimpse of the Stellaris Casino, we reached our venue destination: The Amsterdam Ballroom (which is located down the hall from the casino). We were welcomed at the door by Ray who hosted the night's funny affair.
The Visit Aruba team got to sit together front and center, which made for an amazing all-around view of the entertainment and audience reactions. The lineup for the night of stand-up comedy included the LOL-worthy, and talented, acts by comedians: Anthony DeVito, Tony Woods, and the host himself, Ray Ellin.
The first act of smile-inducing statements started after Ray gave the audience a good laugh before announcing Anthony DeVito's welcome onto the stage.
*Comedy Show Tip: Don't show up late or you'll be spotlighted with some humorous commentary on your tardiness.
This is a popular Comedy gig trademark, and Ray isn't one to hold back on calling you out. It's all in good harmless humor though. We had a couple show up after the show had already started, and the late-comers seemed to be laughing more than the audience themselves.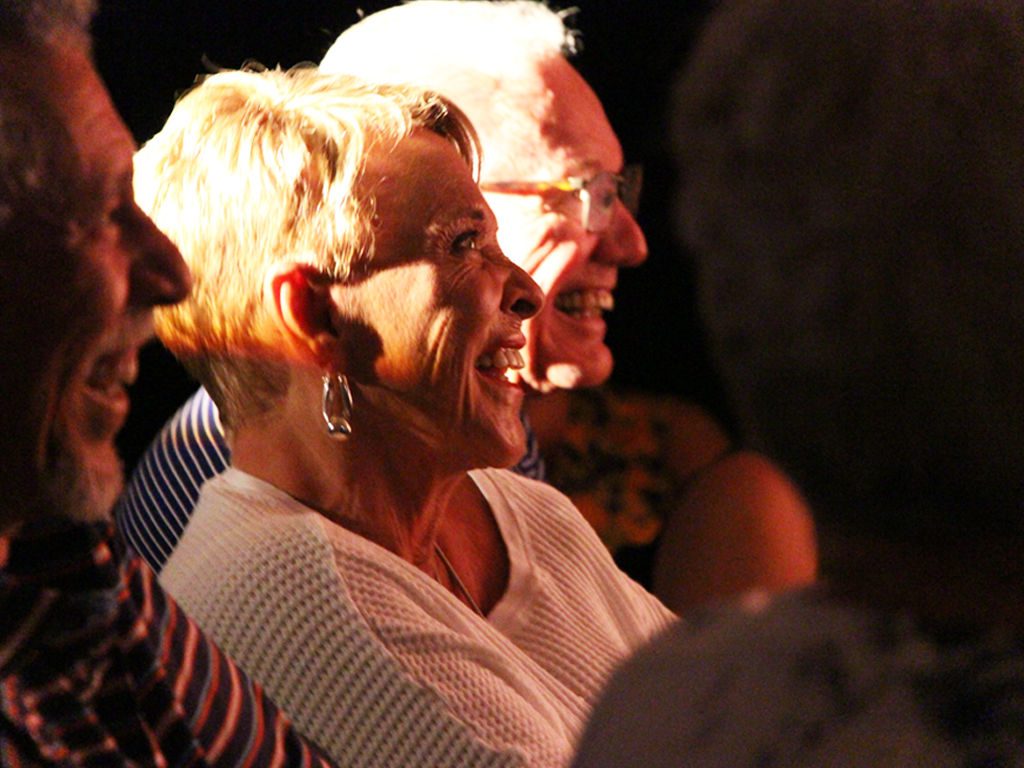 Making Laughs with Anthony DeVito
Poking fun at yourself while remaining confidently cool seems to be Anthony DeVito's trademark for stand-up style. He continuously encouraged audience members to let loose and have fun.
Fun fact: He is Queens, New York-based.
Remarkable appearances: CBS' The Late Show with Stephen Colbert, Comedy Central, TV Land's The Jim Gaffigan Show, MSG's People Talking Sports and Other Stuff, and more!
Keep up with the Comedian here.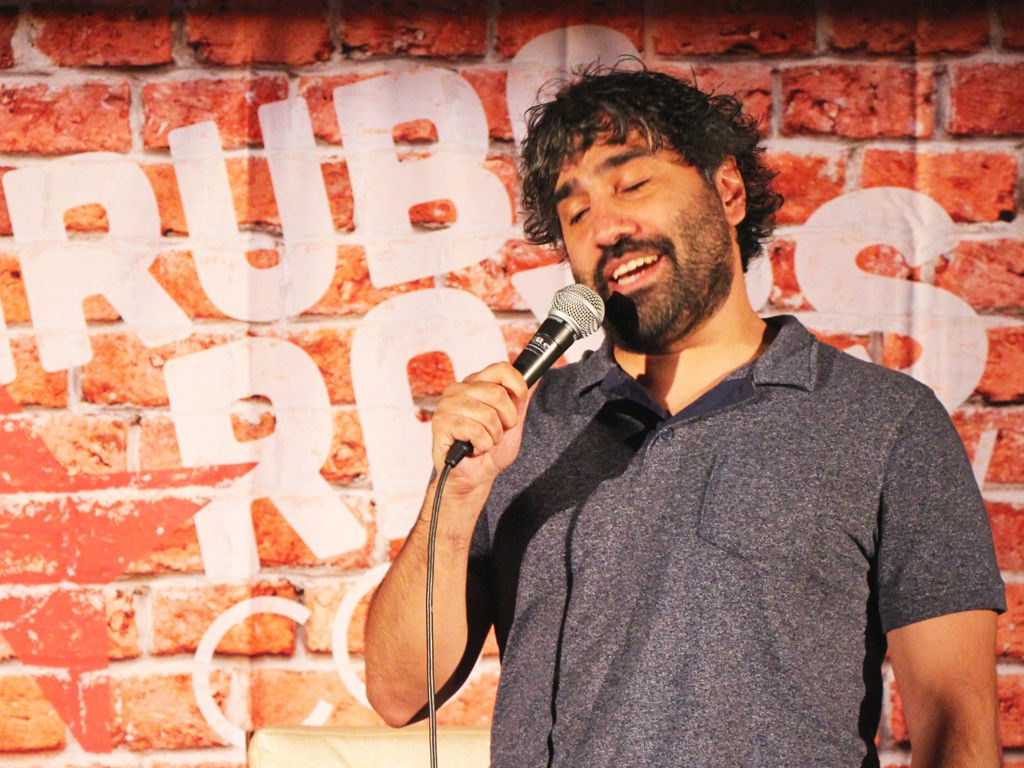 Making Laughs with Tony Woods
The next entertainer for the evening was laidback-yet-loud (with his hilarious impersonations), and very expressive facial expressions, Tony Woods.
Fun fact: He is based in Washington, D.C.
Remarkable appearances: Comedy Central, HBO, Last Comic Standing, A&E's Caroline's Comedy Hour, Just for Laughs, Late Night with Conan O'Brien, and more!
Keep up with the Comedian here.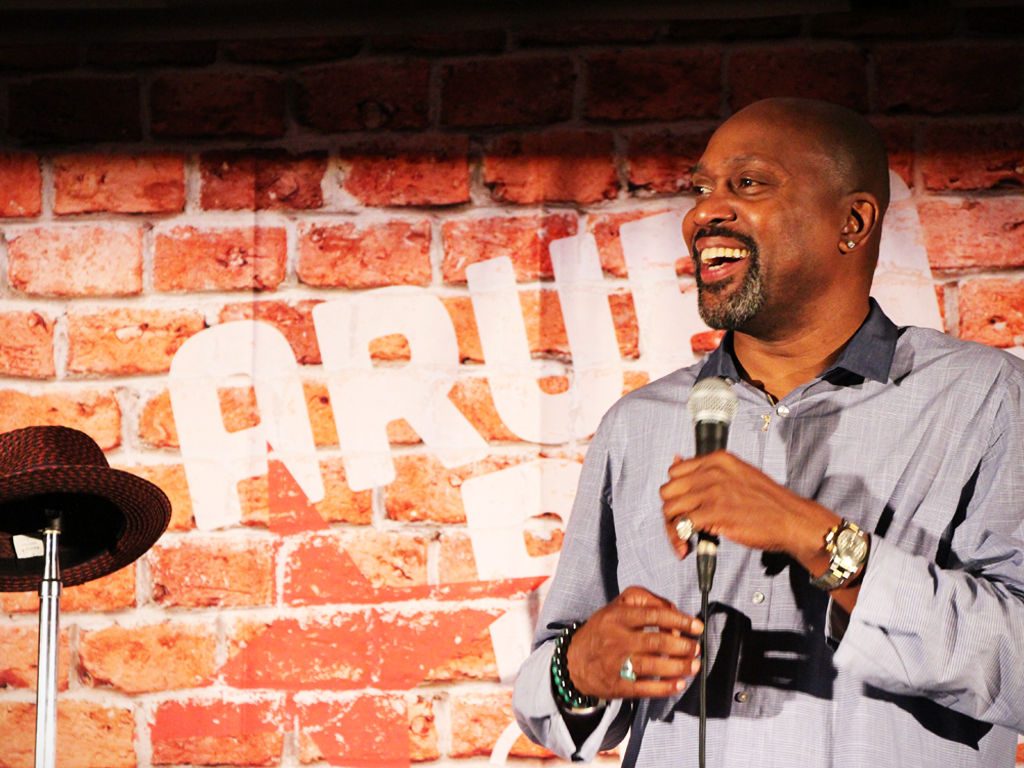 Making Laughs with Ray Ellin
Last, but not least, like a merry-go-round of laughter; we got to enjoy some more of Ray's fearlessly funny stand-up gig.
Fun fact: He's globetrotting between New York City and Aruba.
Remarkable appearances on: HBO, FOX, VH1, DISCOVERY, ABC, NBC,  Gong Show Live, and more!
Keep up with the Comedian here.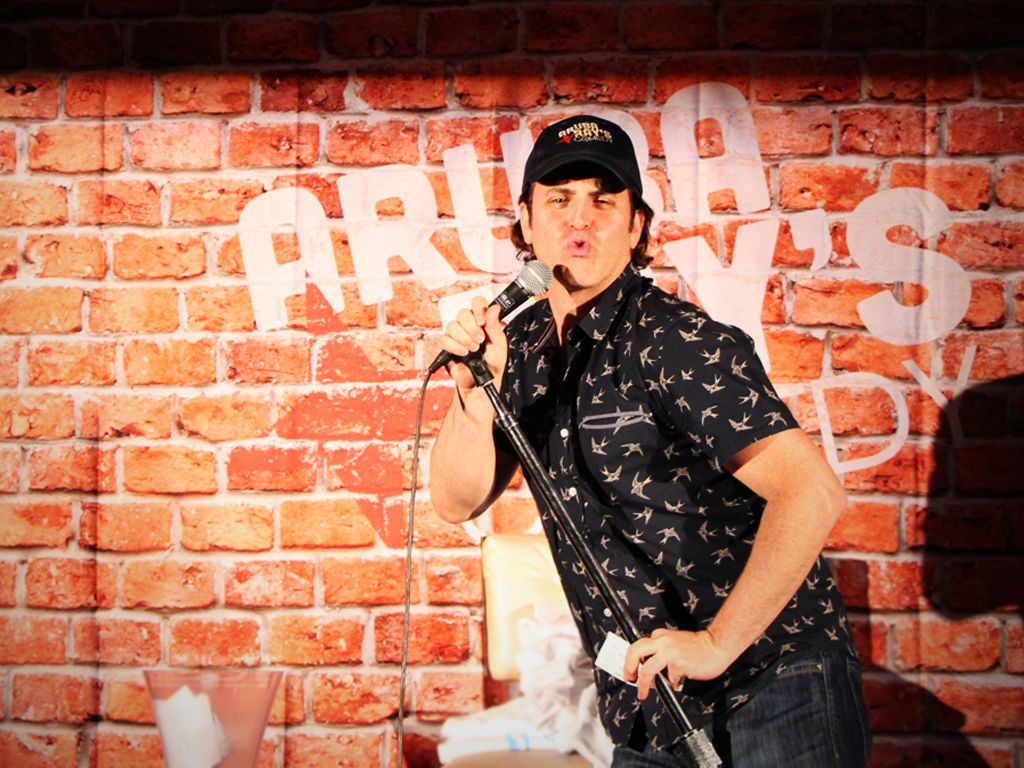 To get to experience the Aruba Ray's Stand-up Comedy Club show for yourself, you can check out their upcoming scheduled gigs for December, and additional information here.
*Show-goers tips: Get your tickets early (before the scheduled show night) to get a discount. Don't be late, unless you're prepared to get the whole 'jokes on YOU' scenario, and if you usually enjoy more than two drinks for a show, invest in the 4-hour premium open bar bracelet. (The service is great, and so are the drinks – and all for $20, excluding tips!) Also, the comedy shows are offered several times a year -up to a month at a time- so be sure to keep up with our Visit Aruba  Events page for updates.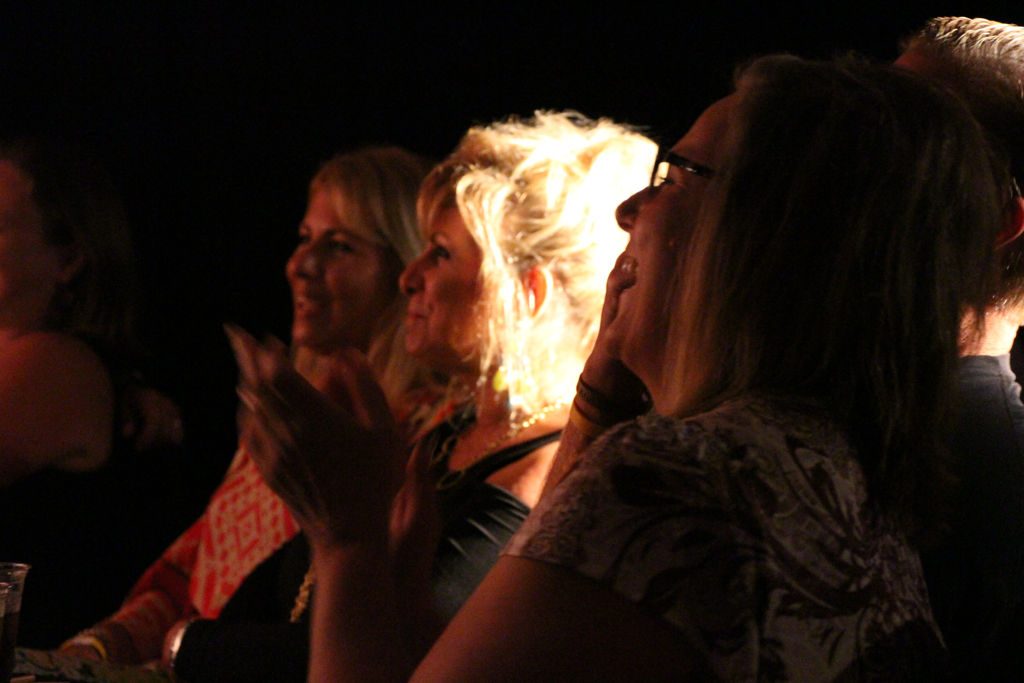 P.S. just in case you didn't know the show has a 5-star rating from over 90 reviews on Trip Advisor. And, you know what? If you have me laughing from the beginning of a show until the end, then you get a 5-star rating from me. So yes, bravo!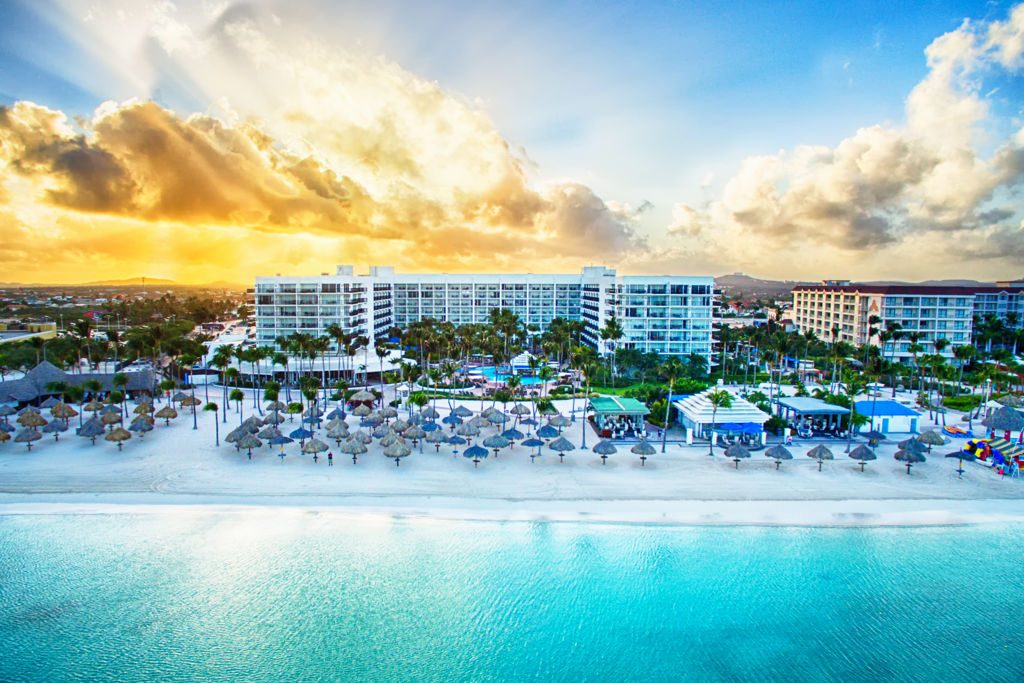 A big thanks goes out to Ray, the team at Aruba Ray's Comedy, and the team at Aruba Marriott Resort & Stellaris Casino! Thank you for the laughs and shenanigans, it was a great experience.
Keep up with the One Happy Island's fun-loving adventurers, experiences, and news, by following the Visit Aruba Blog here.