Every year during summertime the One Happy Island gathers for a FISHERMAN HUTS FIESTA with the ANNUAL WINDSURFING & KITE-SURFING EVENT: the Aruba Hi-Winds festival!
Personally, I LOVE the vibes of Aruba Hi-Winds.
As a local, I've been to quite a few of these beach-side happenings over the years, and one of the things that definitely stands out when I reflect on my own Fisherman Huts experiences is that I always end up meeting new & interesting people. Besides making new friends, this week-long beach party is a great excuse to get together with your original hangout crew too!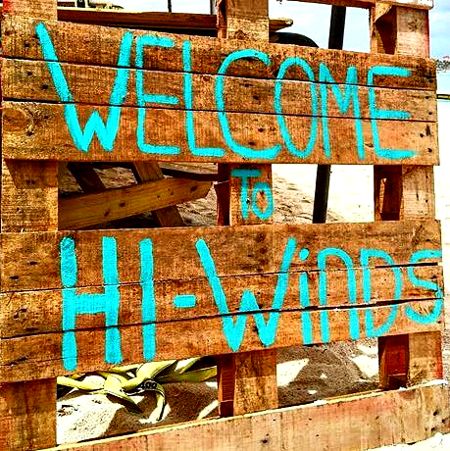 Still not convinced? Let's explore some reasons why the Aruba Hi-Winds is the place to be from July 3rd to July 9th, 2018. 
Happy 32nd to Aruba Hi-Winds
2018 marks the 32nd anniversary of Aruba Hi-Winds. You never know what to expect at the competitions. Make it to Fisherman Huts beach and experience history-in-the-making!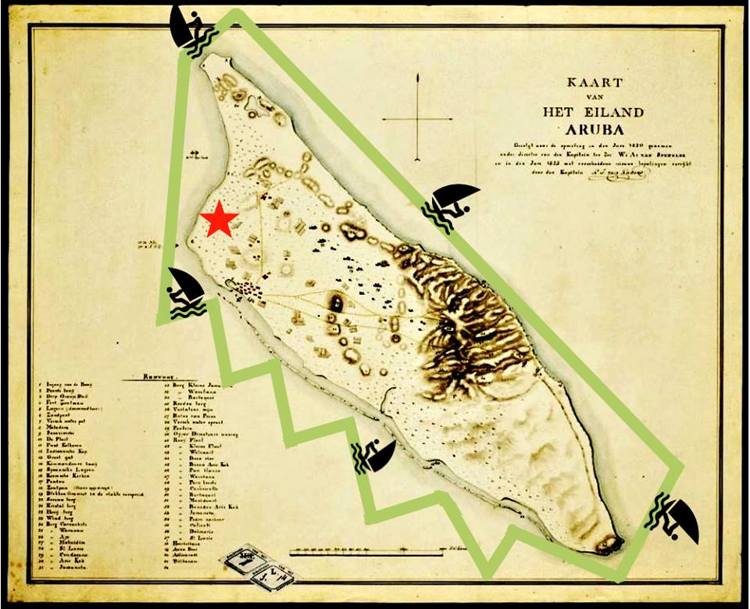 FUN FACT: Back in the 90s people ACTUALLY competed in a race that wrapped ALL THE WAY AROUND the island. Check out the picture above to view the route.
cheer on the kite- and windsurfers!
There will be tons of competitions to catch during the 7-day event. From freestyle comps to BIG AIR SHOWS, from Juniors to Adults-only races, and even daytime to night time water-splashing performances can be seen at almost all hours.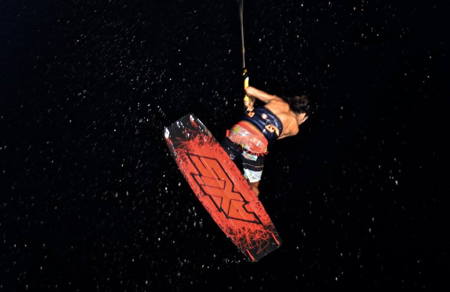 Although mainly focused on the extreme watersports kite-surfing and windsurfing, this annual gathering has grown to offer a multitude of diverse competitions too. One of the newer ones is their MTB Striders Challenge where mountain bikers get whip up some dust twisters.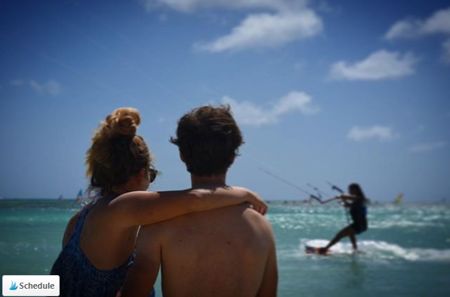 Grab a towel, your favorite buddy, some beers, snacks, and ENJOY THE SHOW!
indulge in local Foods, dushi drinks, & dutch treats
The Old Cunucu House – for its 4th year now – will be offering a variation of Dutch and Aruban snacks, burgers, and soups. So, if your looking for LOCAL FOODS TO MUNCH ON BY THE BEACH. There will be plenty options available.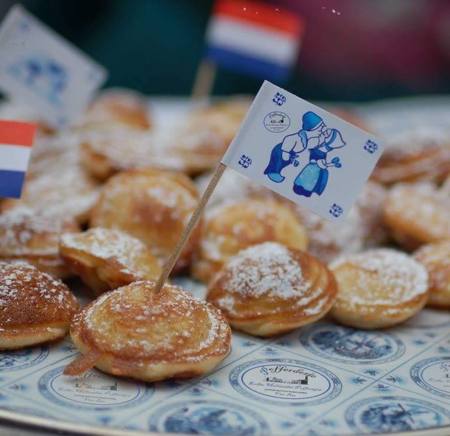 Also offering foods at the 2018 Aruba Hi-Winds is one of our 2018 Food Truck Festival taste-test winners,  'Poffertjes van Pofferdorie Aruba'. If you have a MAJOR SWEET-TOOTH like myself, you will not regret treating your taste-buds to their delicious mini pancakes. *drooling already*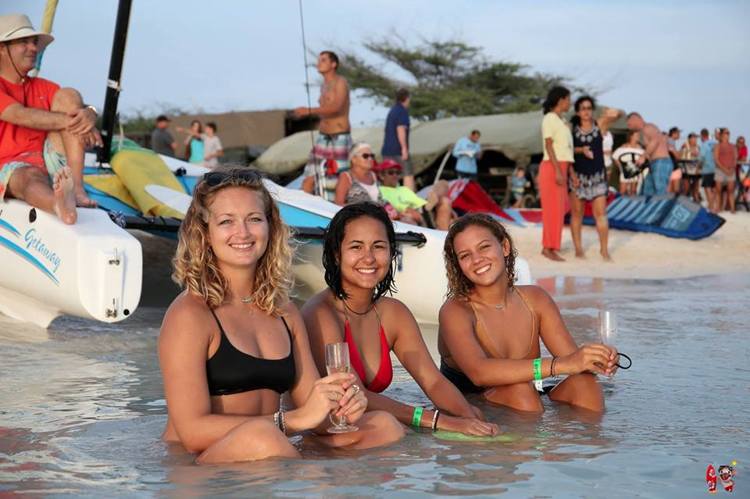 You can cool off from the summer heat with drinks from the Hi-Winds bar. They usually operate with a tokens system, so be sure to grab your tokens beforehand to avoid being parched and having to wait in line. *sidenote: The bar staff is normally really friendly and SUPER SMILEY too. Hehe.
Activities for everyone to enjoy
The event planners love to SWITCH IT UP at Aruba Hi-Winds. From catering to families with kid-friendly activities, to  hosting swimwear fashion shows, to providing yoga classes, Fisherman Huts is sure to hold plenty of FUN-IN-THE-SUN things to do.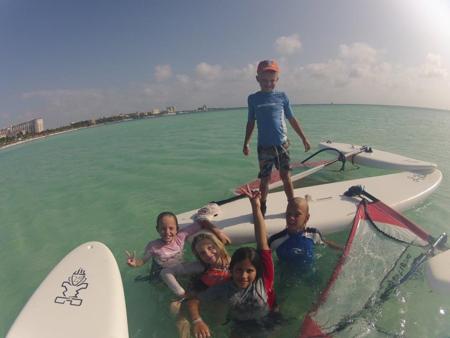 Not only that, LIVE MUSIC performances by local bands, and DJs who know how to ROCK A BEAT, keep everyone on their feet and ready to groove!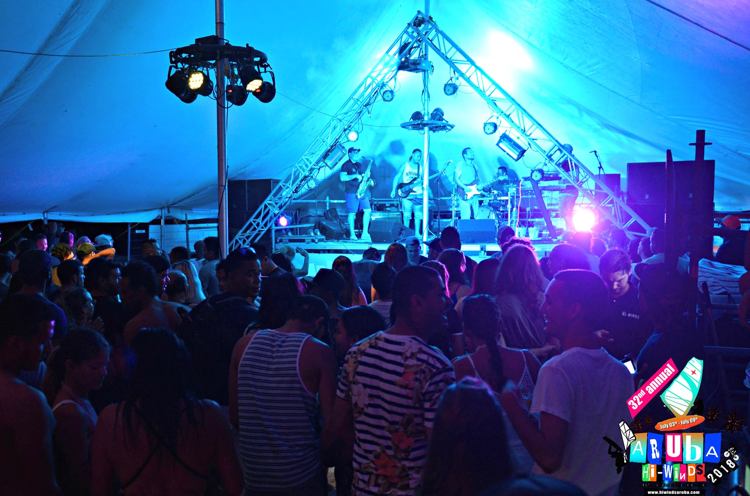 I promise you that if you love to dance, you'll definitely get the opportunity to SHAKE IT OFF at Aruba Hi-Winds!
Support eco-friendly initiatives
The organizers of Aruba Hi-Winds continue to advocate eco-friendly behavior, specifically with regards to keeping the beaches and oceans clean, by ONLY making use of biodegradable & eco-friendly products  and materials during the 2018 events.
So, if you attend please keep up with the organizers' ideals of maintaining a safe and healthy environment for our aquatic amigos. Let's avoid things like the following to happen: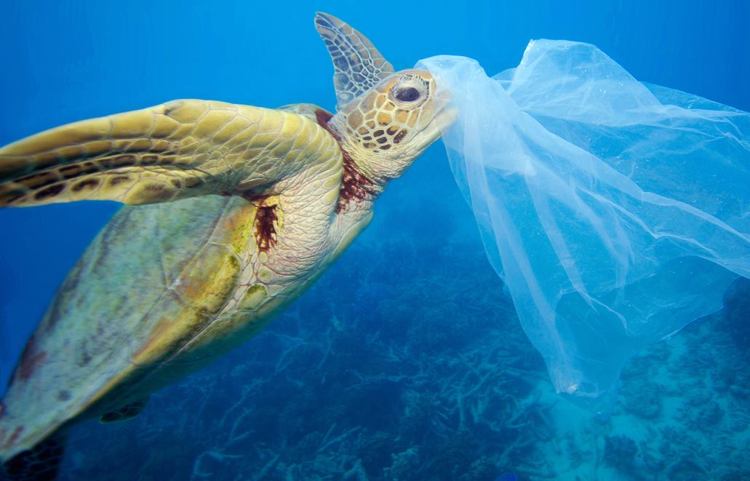 the Dutch-aruban that shreds: sarah quita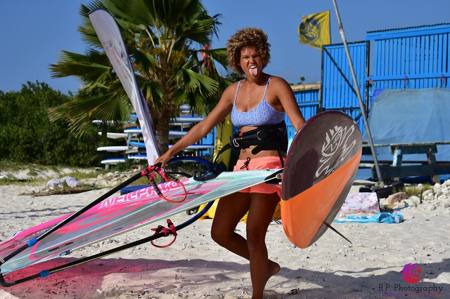 Did you know that Aruba's own pride & joy when it comes to shredding waves, Sarah Quita Offringa, has been killing the windsurfing game since she started the sport back in the early 2000s?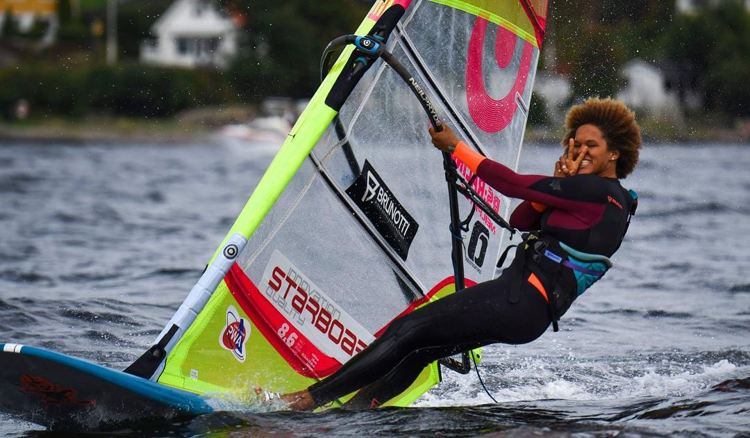 She also currently (as of June 29th 2018) holds the #1 SPOT FOR 2018 OVERALL RANKING FREESTYLE WOMEN. Represent!
NOW PACK YOUR BEACH BAG, AND LET'S GO!
P.S. To check out the 2018 Aruba Hi-Winds event page you can click here.
*DISCLAIMER: The VisitAruba Team does not advise you to take the last graphic seriously 😉