Aruba's Eat Local presented their 2nd edition of Food Truck Festival this past weekend and as seriously dedicated food lovers ourselves, there was no way we were going to miss it!
This year's festival showcased 15 of Aruba's tastiest food trucks and stands offering a variety of cuisines. Cuisines ranged from local Aruban to Mexican, Dutch and even Japanese!
Our goal, just as any other foodie, was to try as many food trucks as possible before the night was over. Sadly, we only made it to 5 food trucks as we lost some time waiting in lines and frequenting the drink stands to wash down our culinary delights… hehe.
Find our reviews below to get a taste of our 2018 Food Truck Festival experience!
Food Trucks & Stands
Candela Grill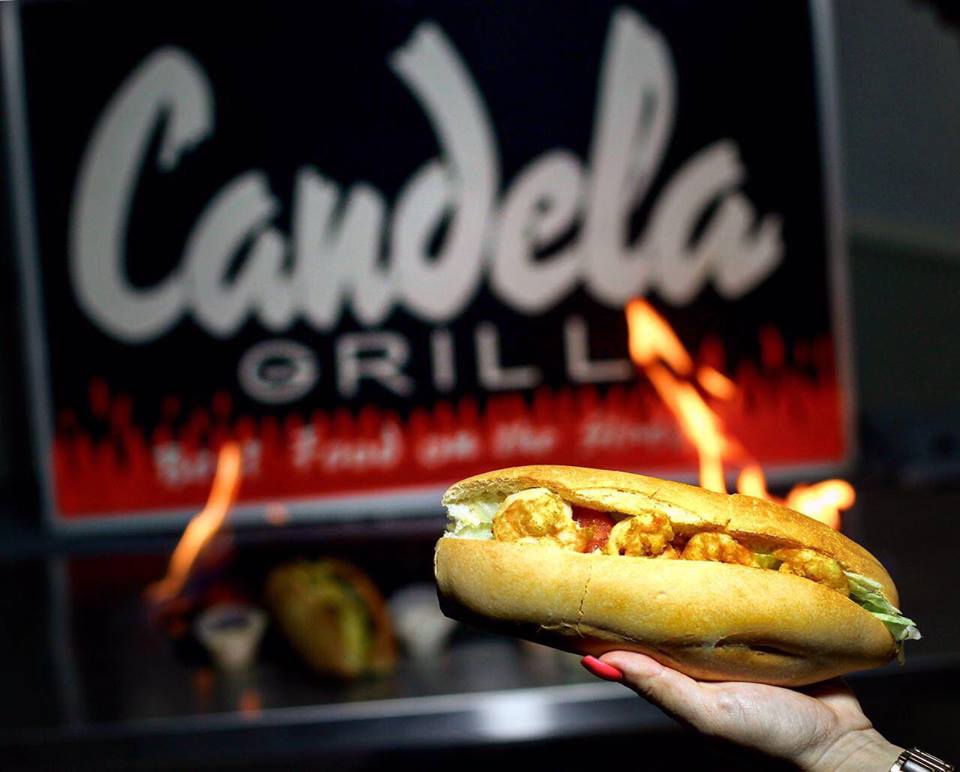 Well known for their platters of meat or seafood served over a gracious bed of fries covered in taste-bud-tantalizing sauces, so of course we could not resist, we went for the Steak & Cheese platter smothered in their famous and potent garlic sauce… that may or may not still be lingering in our mouth's today. We topped it off with a juicy Candela Burger, because well, why not?!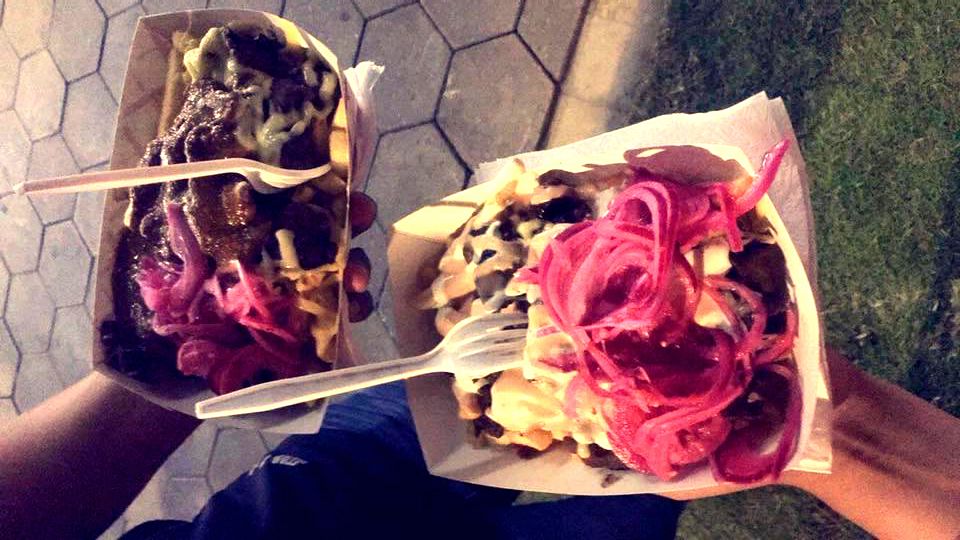 Rating: 5
Having tried this food truck several times over the years, their ingredients, flavors and presentation has always hit the mark. As a foodie with high hopes and expectations you will find yourself plenty satisfied with Candela… quality AND quantity without a doubt!
Nos Local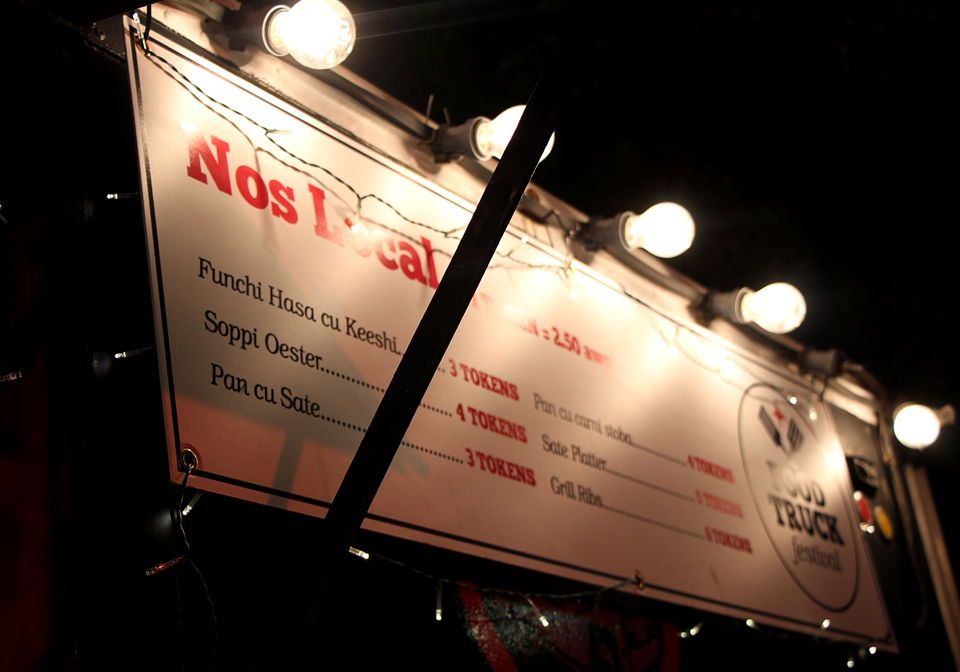 Local favorites such as Sopi Oester (Oyster Soup) and Funchi Hasa cu Keshi (Fried Polenta with melted Cheese) were offered by Nos Local. We tried the Pan cu Carni Stoba (meat stew – a local favorite) and of course the Funchi.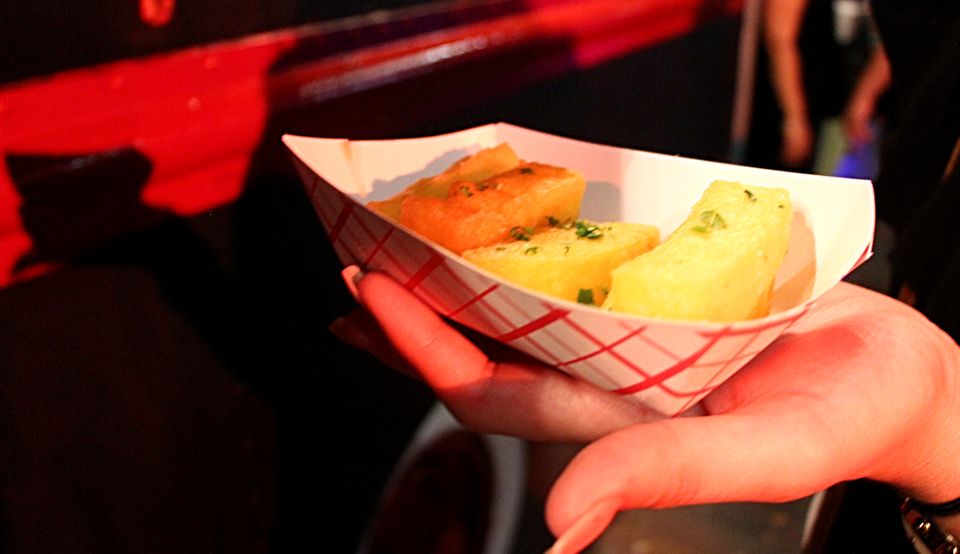 Rating: 4
A beautiful reflection of Aruba's true local cuisine, a MUST-TRY! Their Funchi Hasa was on point, especially thanks to their delicious companions, garlic sauce and salsa rosada!
Pofferdorie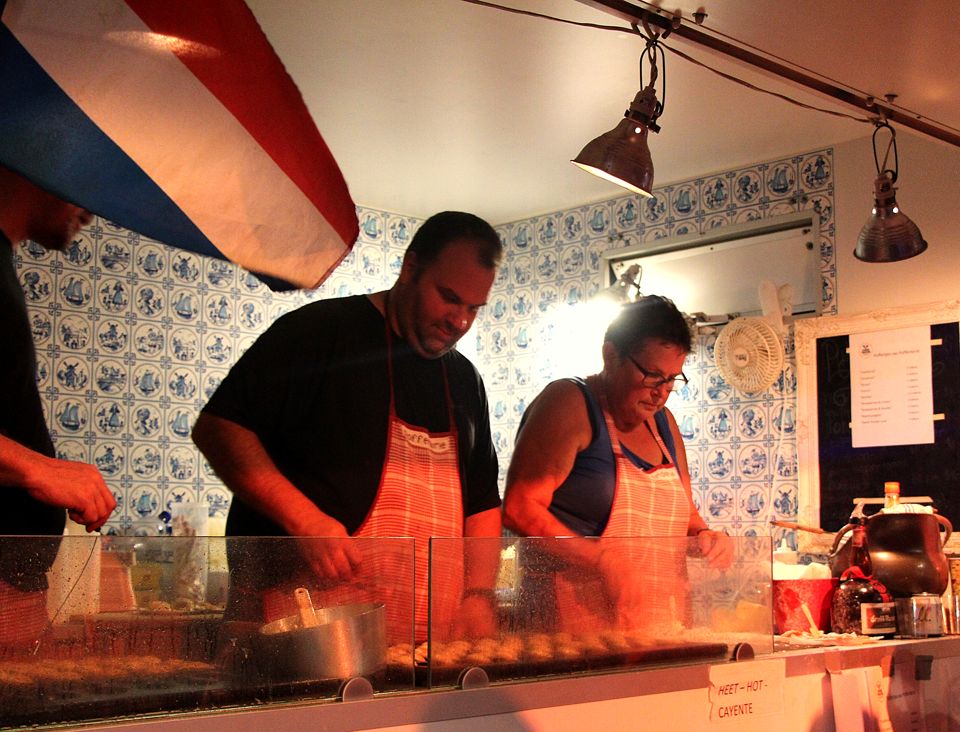 Pofferdorie's main attraction is a true Dutch delight – poffertjes! Not familiar with poffertjes? Imagine tiny melt-in-your-mouth pancakes topped with butter and powdered sugar. Top it with whatever you like! Nutella, stroop (Dutch syrup), cinnamon, strawberries… you name it!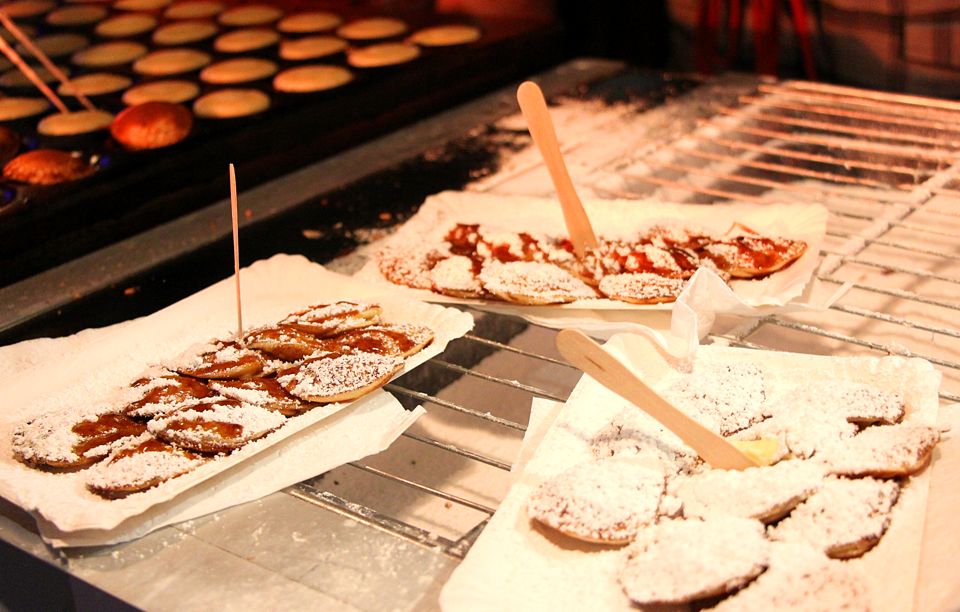 Rating: 5
Because they're fabulous and more than worth the wait! These treats aren't the easiest to find. Our advice to you: GET THE POFFERTJES.
Eataly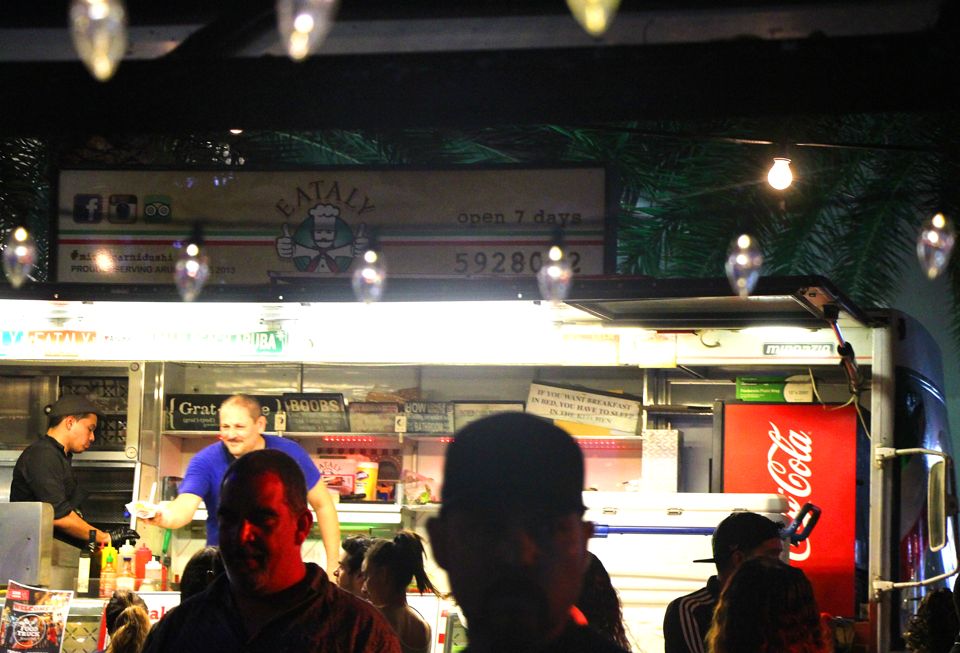 Little Italy of Aruba, Food Truck style! You may be thinking Italian food in Aruba – no way, can't be legit! Well, since Eataly has opened in Aruba it has been a non-stop hit in the food truck scene. Their menu has quite the unique twist, ranging from pastas and pizzas to arepas and chicken sate sandwiches.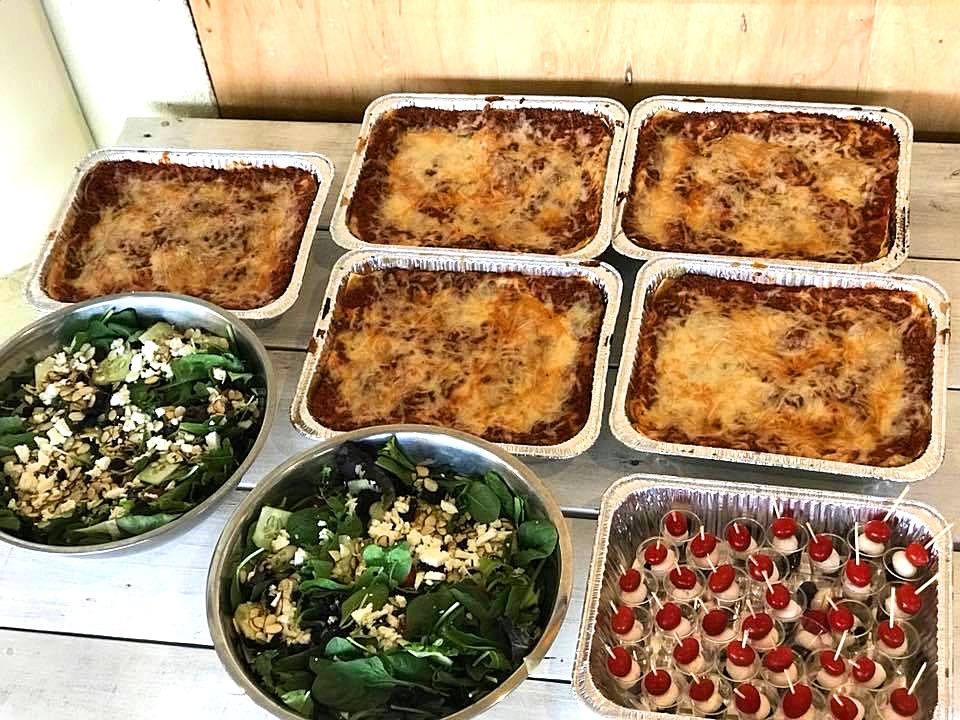 Rating: 3.5
Our Eggplant Parmesan disappeared in what seemed to be seconds… having us consider whether or not we should get back in line, needless to say it was extremely delicious! Gooey, melted cheese, rich and tangy tomato sauce and eggplant bursting with flavor… a true delight. Our dish was very tasty, however we were missing more of their unique menu items!
The Little One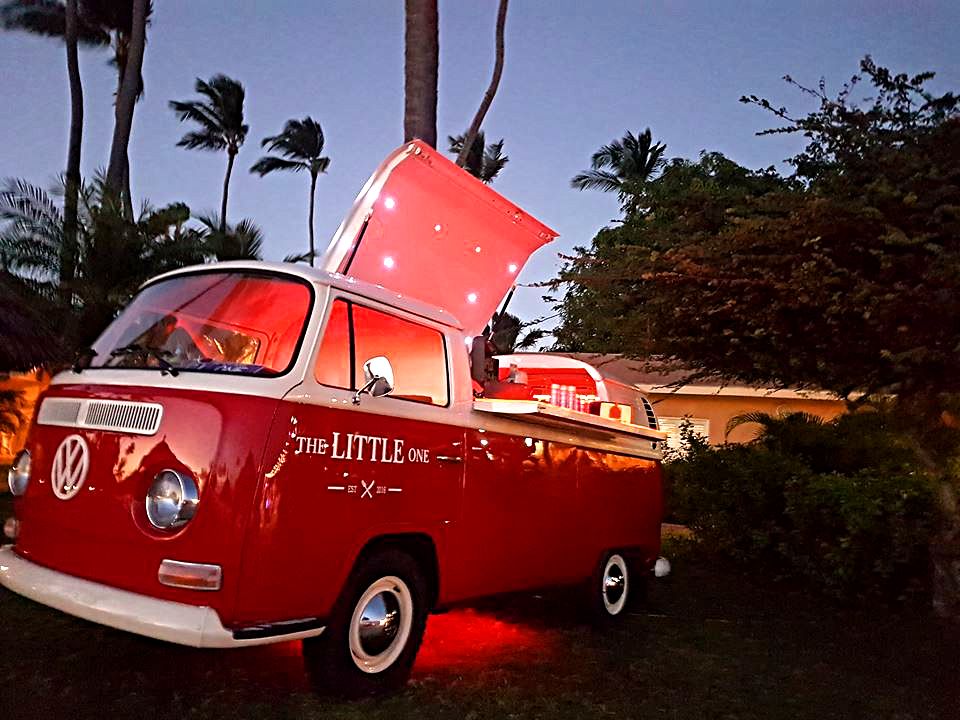 This little bright red, old school VW van has started to make quite a name for itself! Seen at many functions, parties and weddings they are the perfect touch to any event. At the Food Truck Festival they featured Hollywood Smokehouse as their special guest to satisfy the bellies of festival attendees!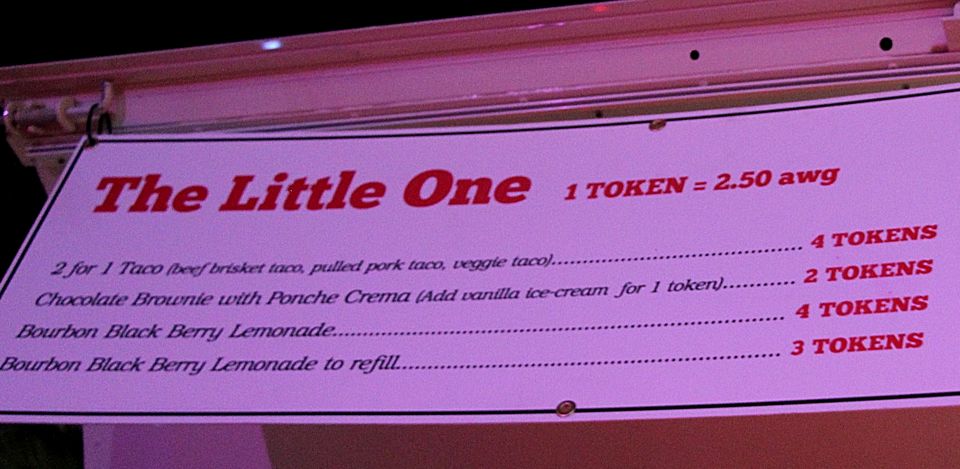 Rating: 3.5
Plain and simple… the pulled pork and beef brisket tacos are to die for and the fresh Blackberry Bourbon Lemonade surely hits THE spot! We'd rate them higher however their veggie tacos ran out and we were hoping for more than one dish option (what can we say we are picky eaters with high expectations).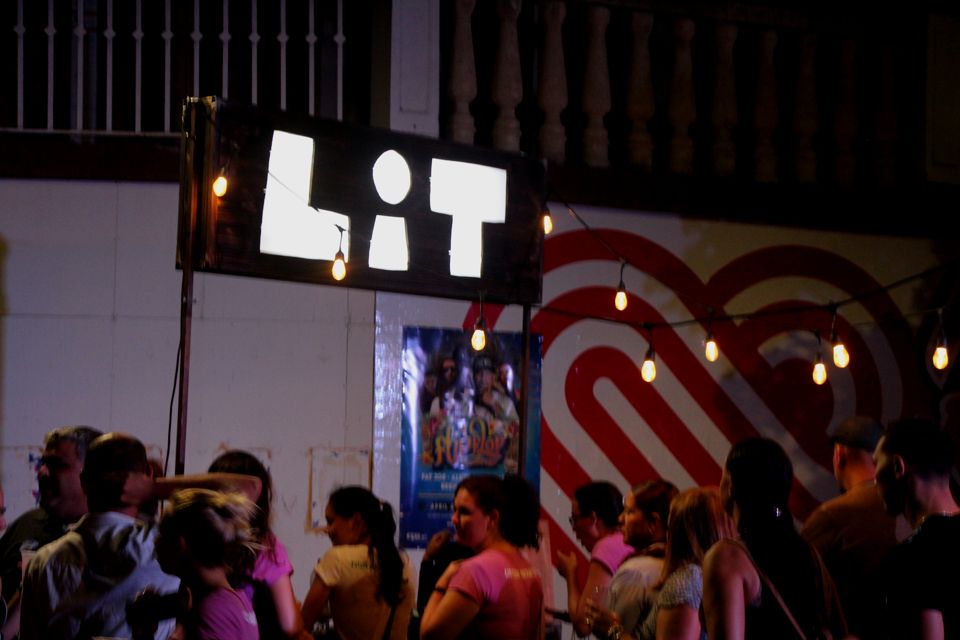 Veggie Lovers
Plant-based nourishment is all the rave in 2018, and this health trend isn't dying out anytime soon. For all you veggie or non-meat eating foodies out there, the 2018 Food Truck Festival did not discriminate, they had plenty of options for you as well!
BIG UPS goes out to all of the trucks and stands that offered vegetarian and/or vegan options! Some of which include, but are not limited to: Lit, D'abaru, and The Little One.
Speaking of LIT, this stand made a surprise appearance and was a BIG HIT with the locals. The lines were never-ending for this veggie-lovin' and specialty drink spot. Their trademark drink, which was muy delicioso AND intoxicating, was a perfect match for their name: LIT.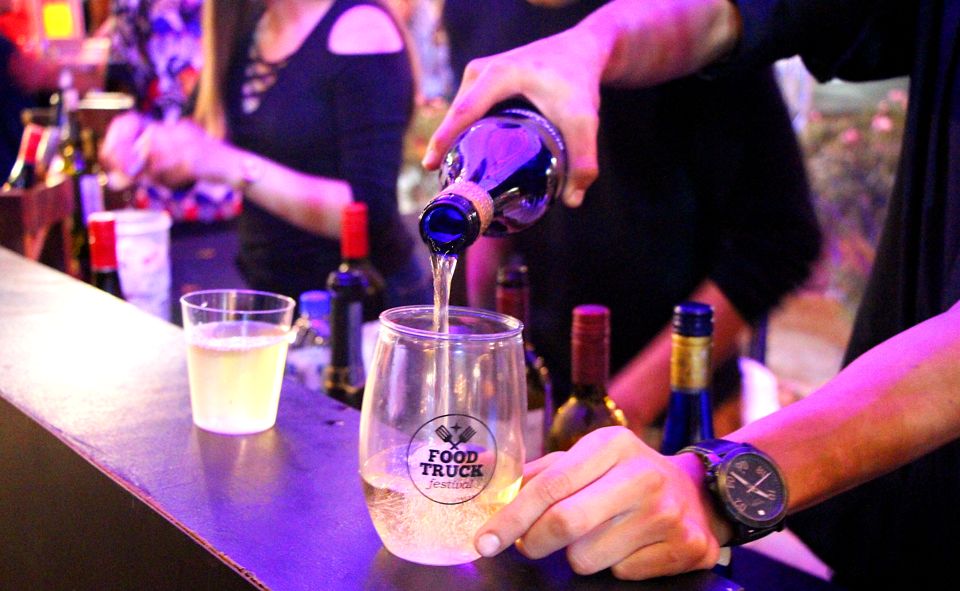 Refreshing libations to pair with your bites…
Wine – Wine lovers rejoiced in having plenty of options available thanks to Aged. Wine Bar! Aged. offered a variety of red & white vino selections for festival-goers. They even had a menu with recommendations of food truck munchies and wine pairings.
From their Cabernet Sauvignon that paired perfectly with Candela's steak basket, to their Riesling that enhanced E Sushi Shap's rolls, people could pick and choose THE PERFECT PAIR for their taste buds to enjoy.
Beer – Craft Beer Lovers had a nice selection of IPAs and ales from both the Ballast Point and Rogue breweries. The brews ranged from light and refreshing to nice-and-hoppy for those who wanted a little EXTRA KICK in their beer.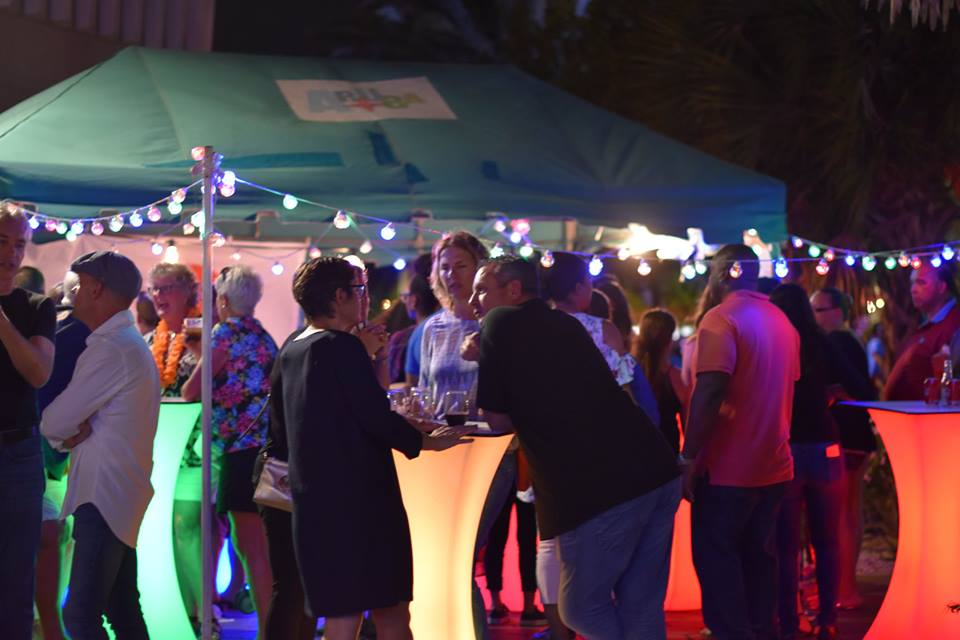 Some of the cerveza selections included: Rogue 6 Hops IPA, Dead Guy Ale, Ballast Point Sculpin IPA, among other goodies.
Cocktails – As mentioned above, LIT had some killer drinks that were very much loved for the mixed drink connoisseurs.
Another go-to drink spot was definitely  the Gelatissimo Bar. They had a variety of cocktails available to add to the festival festivities, but the most interesting of the bunch was hands down their FROZEN 'FOOD TRUCK' MOJITOS.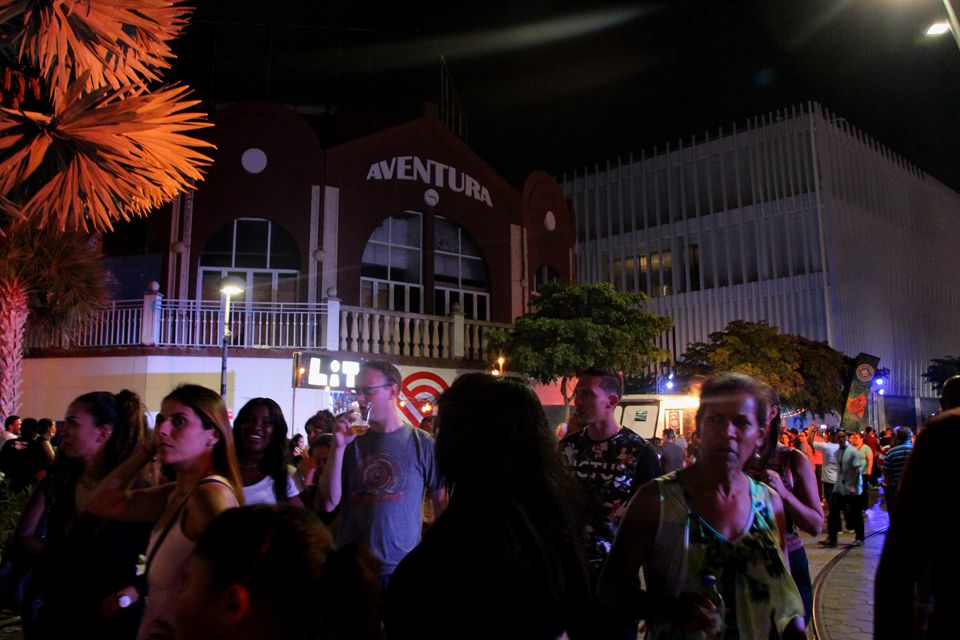 Overall, the atmosphere was lovely… good food, happy bellies… making for happy people all around!
The ONE HAPPY ISLAND was extra delighted for this year's King's Day weekend festivities thanks to the special addition of the 2018 Eat Local Aruba Food Truck Festival. Our VisitAruba Team had a blast frolicking around the festival and getting to enjoy all of the yummy treats.
We can't wait to see what they'll have in store for next year!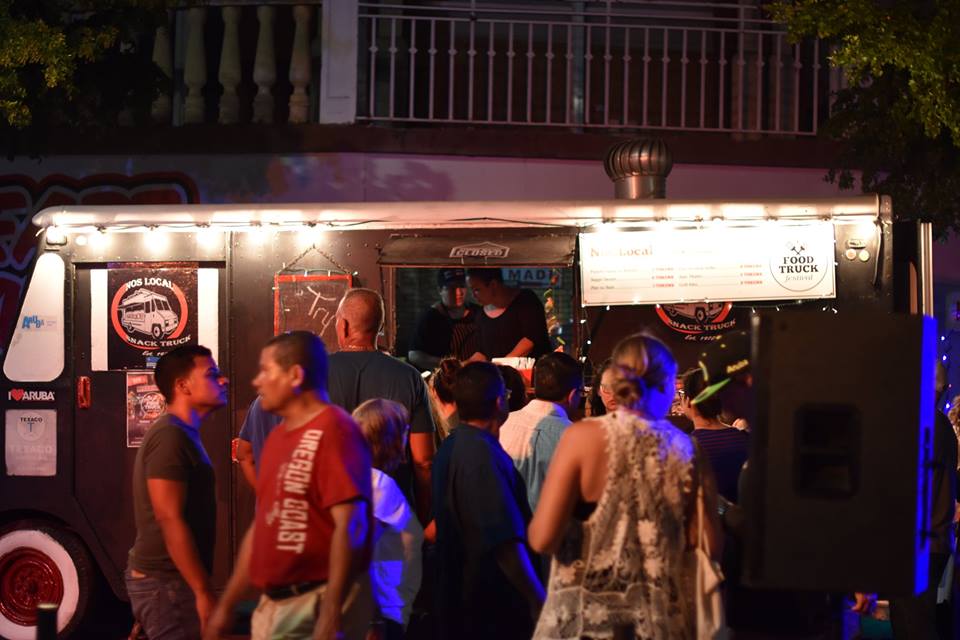 PS – If you are in Aruba be sure to ask a local where you can find the best late night bites. Food Truck Festival may just be once a year, however don't forget you can discover Aruba's food trucks on the streets year-round! Whether you are downtown or in the Palm Beach area there will be somewhere nearby to satisfy your cravings!
Keep up with EVERYTHING ARUBA and the local's perspective by following our VisitAruba Blog here!
Review Written by Marcella Janczewski & Megan Rojer