When in Doubt Wine & Dine
Kukoo Kunuku's Wine On Down the Road Tour
When you combine excellent food AND wine at four of Aruba's TOP restaurants…what more do you need? Perhaps a wacky, whimsical, fun and bright colored bus filled with nothing but good vibes and happy people to truck you around!
Join Kukoo Kunuku on their most recently added tour, Wine On Down the Road Tour, for a unique and different dining experience in paradise. You will even have your very own sommelier (wine expert) guiding you through the night and providing a thorough explanation of each wine pairing. At each restaurant stop (all of different cuisines) the Chef or wait staff provides an explanation of what is being served, as you savor signature bites and dishes paired with beautiful wines from all across the world.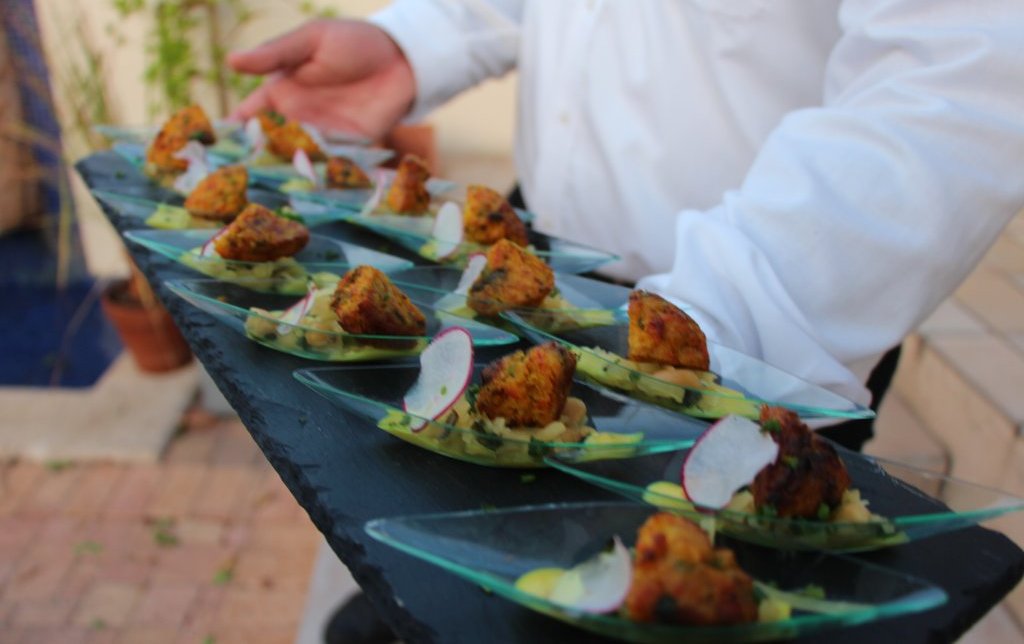 Whether you are an avid wine connoisseur or someone who knows very little of wine I can guarantee you will have a fabulous time! You can expect good food, good wine, good people… and most importantly good vibes!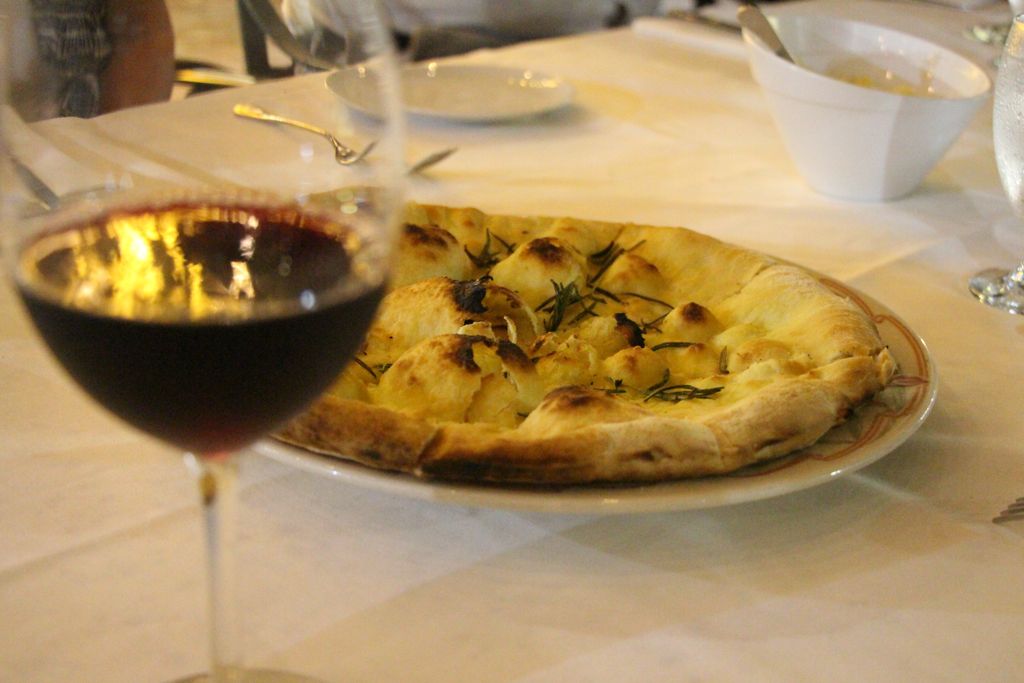 The Perfect Sunset Beach Dinner
Atardi
(Located at Aruba Marriott Resort & Stellaris Casino)
Because what would a trip to the Caribbean be without a cliché, toes-in-sand, picture-perfect sunset dinner?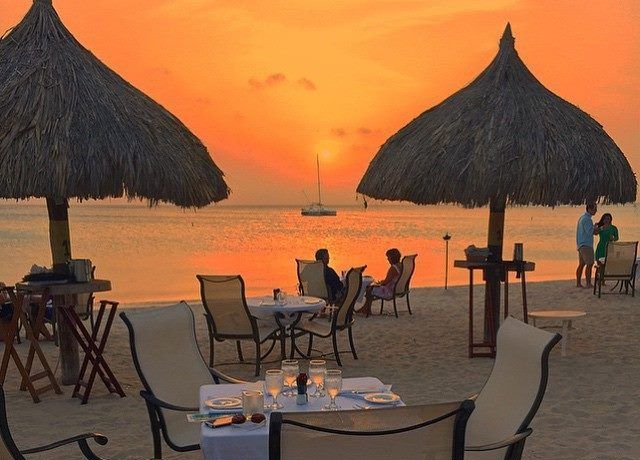 That's right – it's a MUST have on your list of dining plans while in Aruba!
Picture this: your feet in the sand, watching the sun go down and lighting up the sky with a multitude of gorgeous colors, fine dining and listening to the calming sounds of the sea in the background. Sounds lovely doesn't it? Atardi, located at the Aruba Marriott Resort & Stellaris Casino is one of the TOP beachfront restaurants on the island so don't you dare miss out! The ever so talented Chef Romeo Penacino will have your taste buds running wild…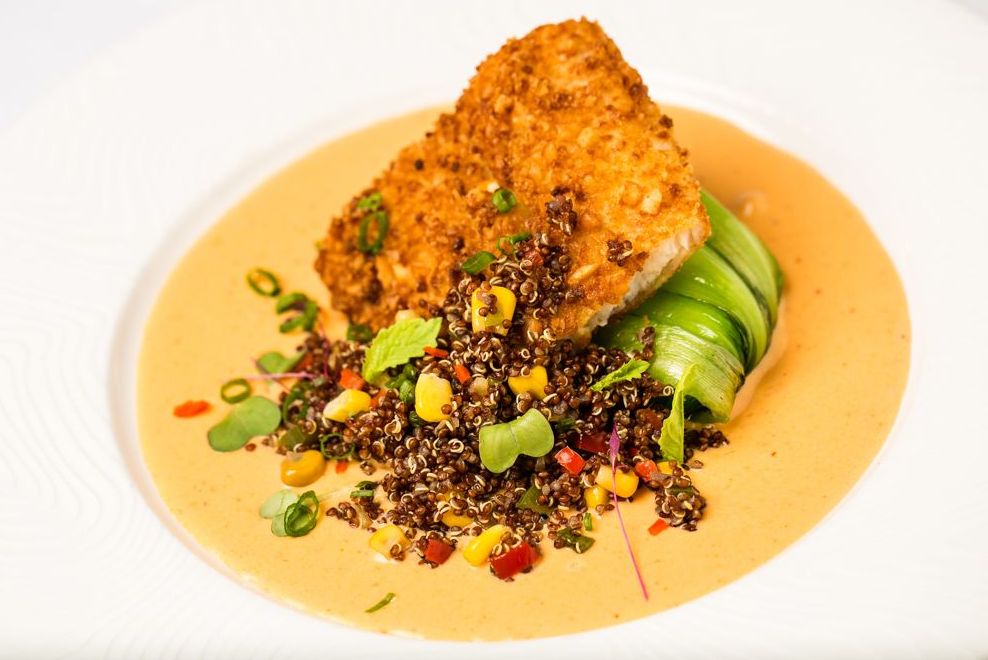 Although their specialty is seafood (try their Tropical Bouillabaisse, rich seafood in coconut milk and saffron sauce), Atardi's chefs absolutely know how to please meat lovers as well, leaving everyone's belly satisfied.
Burgers, Wings & Beer with a Local Twist
Local Store Aruba
You may be thinking… but I can easily find this type of food back at home.
Wrong! Well sure you can find burgers, wings and beer just about any place these days however visit Local Store just once and you will see why they stand out from the average Joe burger joint.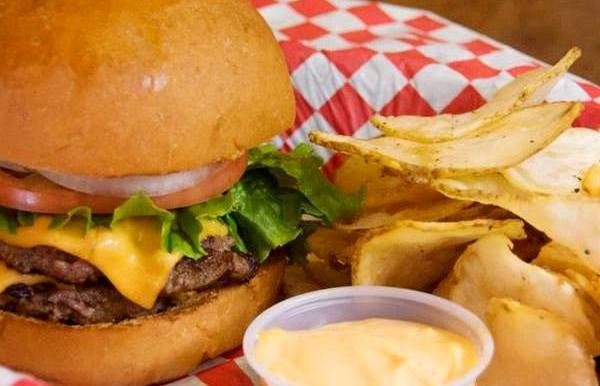 Their entire menu is presented with a local twist that locals and visitors cannot get enough of!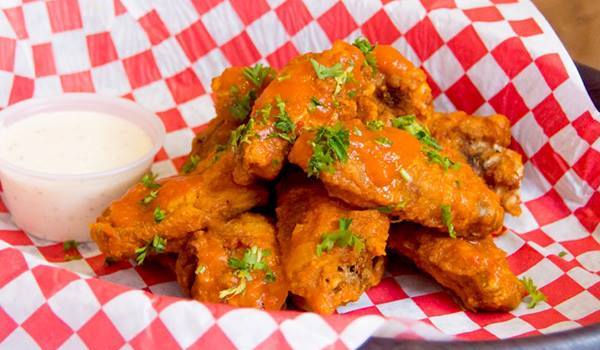 Are you into wings? If not, you may just become a fan. They serve a variety of wings in mouth-watering, taste bud-tantalizing sauces, such as pica di papaya (local hot sauce), madam jeanette (also a local hot sauce), garlic parmesan, orange siracha and many more!
In addition to wings you can find an assortment of melt in your mouth burgers with unique ingredient combinations, their famous local fried funchi fries covered in melted gouda cheese, sauteed and fried shrimp baskets, fried pickles… and not to mention a selection of delicious dipping sauces for you to fall in love with!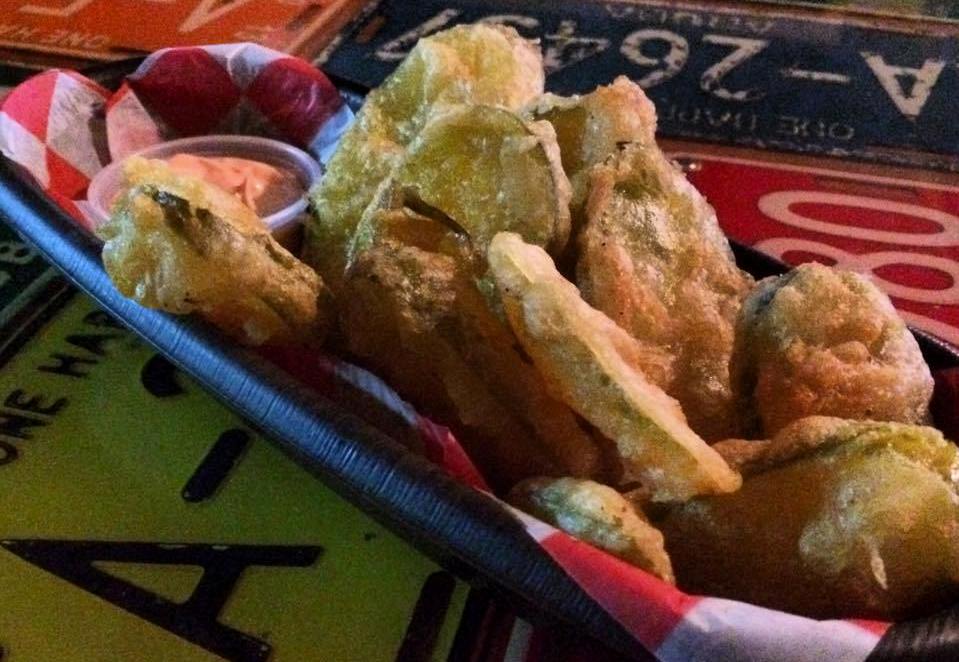 Oh and beer… they have plenty of beer. Of course you will find a selection of local brews however they are most known for importing a variety of different brews and styles (specifically craft beers) from the US on a regular basis.
Did Somebody Say Tapas?
Maroc Restaurant & Tapas
Why just order one dish for dinner when you can indulge in several?
Tapas are one of the biggest movements in the culinary industry and Aruba may just be starting to catch on.
Personally I've always felt tapas are one of the best ways to eat, as a true foodie I want to experience a little taste of this and a little taste of that, all while making sure to leave a bit of room for that after dinner cheese plate (my kind of dessert)!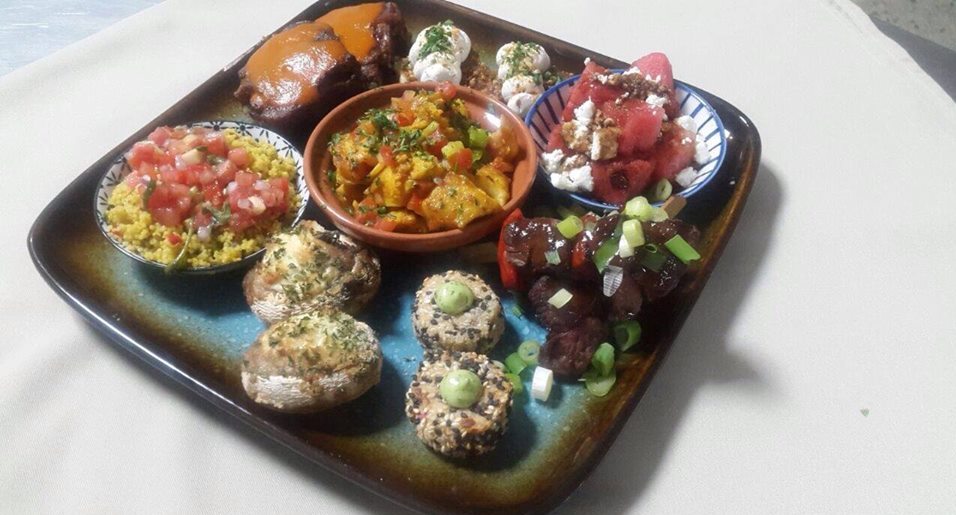 Maroc is a hip, casual and cozy place in downtown Oranjestad serving an extensive variety of Mediterranean tapas (small dishes). And, what rhymes with tapas? That's right – WINE and Maroc has plenty of it! They have a beautiful selection of wine at affordable prices for you to pair with your tapas of choice.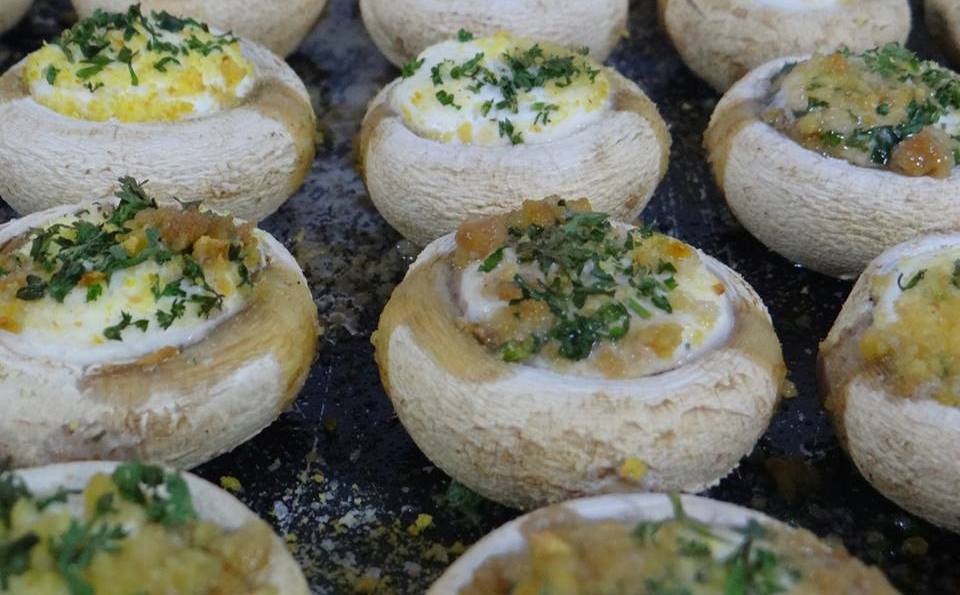 Be sure to check out their daily changing food and drink specials, such as their $5 Tapas Night, Fish Night or Moroccan Night!
Also, for all you non- tapa loving people out there (sigh), during lunch they offer regular sized dishes. Try one of their delicious sandwiches, seafood dishes, meat dishes, salads or soups!
Local Cheap Eats
Saco di Felipe
Located in the South Eastern end of the island, in San Nicolas, this late night snack spot is a favorite among locals. It's the perfect place to satisfy your late night cravings after an evening of partying or provide that good comfort food you're looking for.
Family run and using only fresh, homemade ingredients, Saco di Felipe has been operating for more than 65  years and is absolutely worth making the drive for!
What makes them different than the rest of Aruba's snack shacks and food trucks you ask? They serve their Caribbean delicacies all together in one brown paper bag! Whether you order plantain, johnny cakes, ribs, fried chicken, salt fish or homecut fries you will enjoy it straight out of the bag!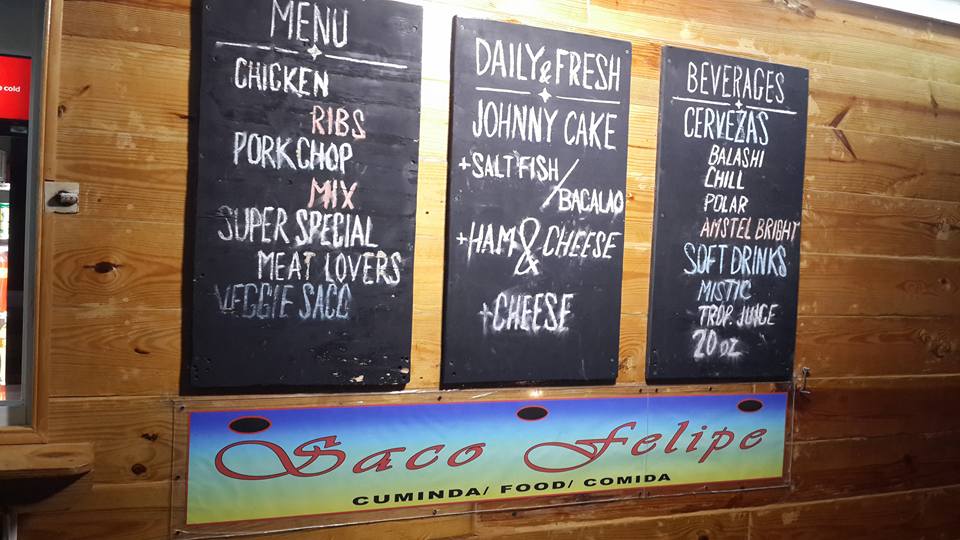 PS – Don't expect a side of green veggies, this local spot serves mostly fried or meat delights to fulfill your guilty greasy pleasures!
Take a Culinary Journey
The Kitchen Table by White
(Located at Blue Residences)
Perhaps the ultimate foodie experience is a night of culinary surprises, carte blanche style.
How about a gastronomic 7-8 course culinary journey of Aruban-Caribbean cuisine paired perfectly with world renowned wines? Sounds almost magical doesn't it? Well – magical it is!
Leading this magical journey is the brilliant and exceptional Chef Urvin Croes, a local native of Aruba.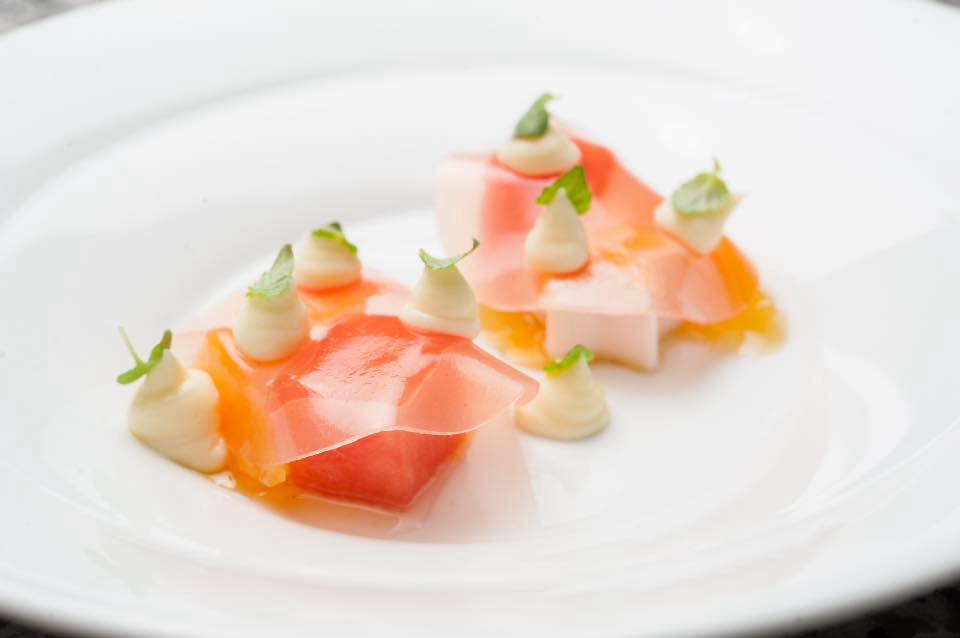 Dinner at The Kitchen Table by White is meant for those individuals with an adventurous palate. It all starts with a refreshing cocktail on their terrace gazing at Aruba's breathtaking sunset. Expect a perfect flow throughout the evening… mingle among a small, intimate group of diners, enjoy the up close and personal view of Chef Croes and his kitchen staff while they prepare your dishes with great diligence, creativity and preciseness!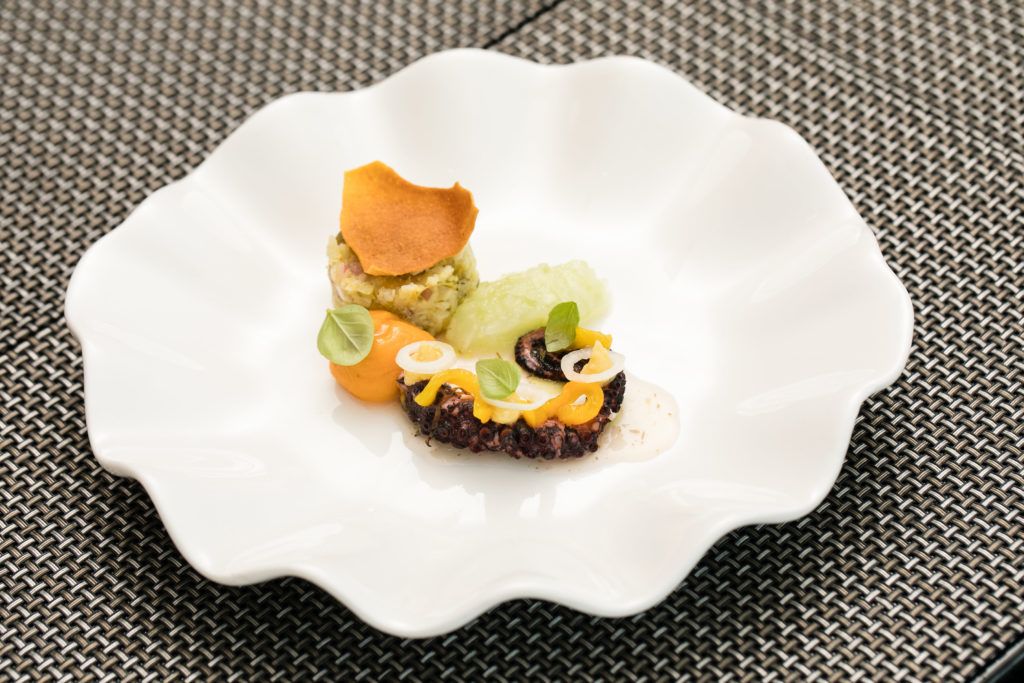 Vegetarians will be happy to hear that they also offer a 7-8 course vegetarian dinner as well!
This is just a SMALL taste of what Aruba's culinary scene has to offer, I don't want to reveal too many of Aruba's best food spots, as that is half the fun – discovering them YOURSELF!
My tip to you – Don't be shy, ask a handful of locals what they recommend and go for it!
HAPPY EATING!