From fine dining to cheap eats, international to traditional Aruban and Caribbean dishes, you can find a huge array of options for brunch, lunch and dinner in the downtown Oranjestad area. And, if you find yourself on the Southern end of the island, we've also included a must-try spot in downtown San Nicolas, that you simply cannot miss out on!
Let your culinary vacation journey begin, bon appétit!
El Gaucho Argentine Grill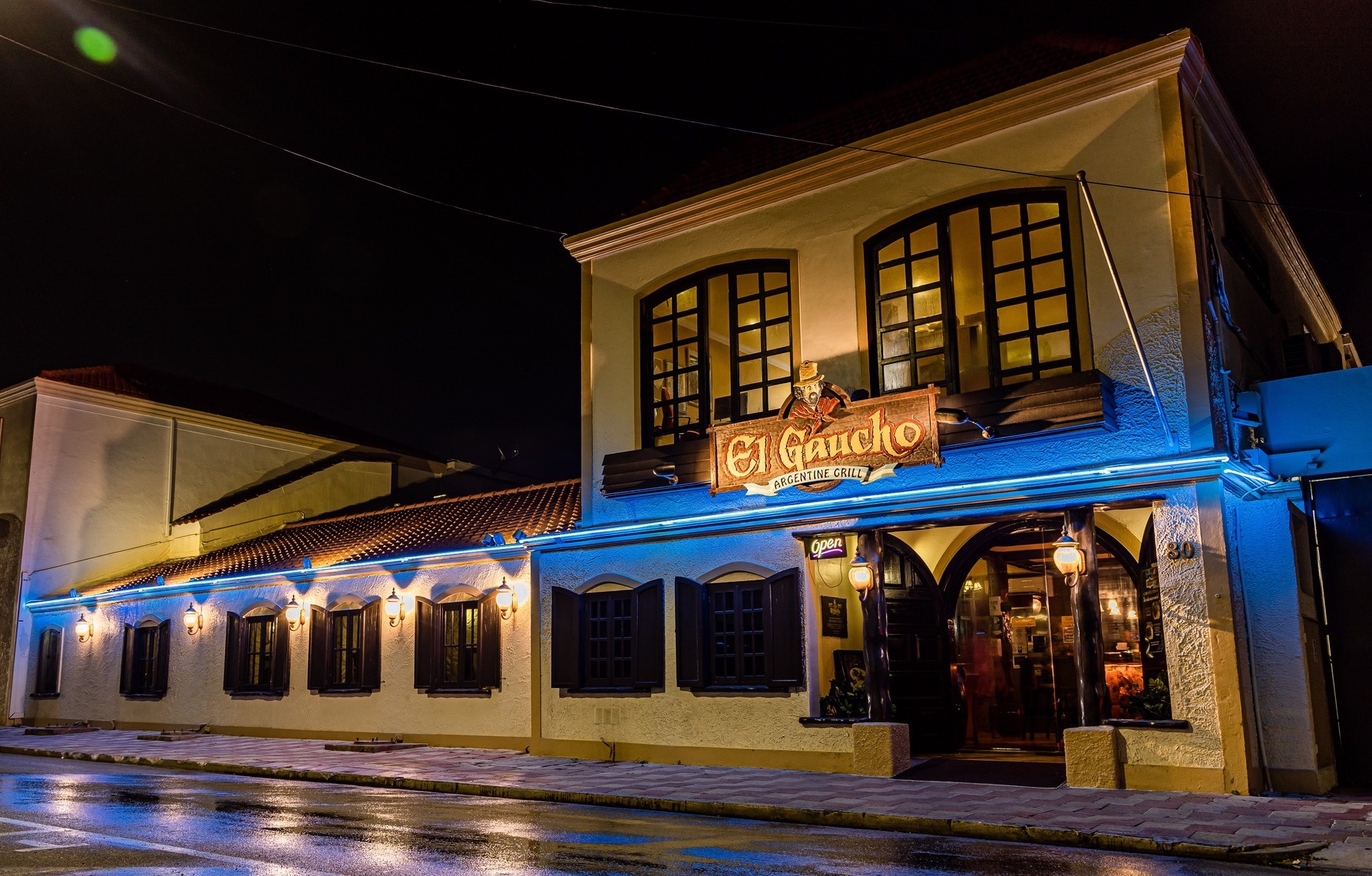 El Gaucho first opened up in 1977, and is one of the oldest and most famed restaurants on the island. Known for their juicy Argentine cut steaks charcoal-grilled to perfection, such as their famous Gaucho steak (an 18 oz sirloin), if you are a meat lover… you'll think you're in heaven! In addition to their impressive meat selection, you'll find an extensive wine list and their delicious homemade sangria, cheers!
PS – More into seafood? Try their calco stoba (conch stew), a local specialty!
Yemanja Woodfired Grill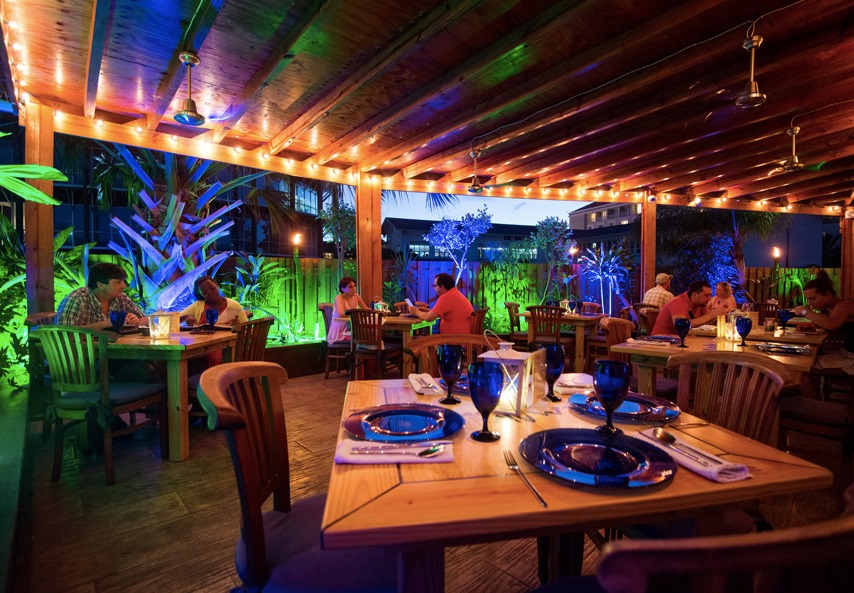 Nestled in between quaint and historic buildings downtown, Yemanja's menu is unique, extremely extensive, and truly has something to offer for everyone. From seafood to meat, and even vegan, each dish is well-executed, created with only the best and most fresh ingredients… making for a beautiful work of art! Chef and owner Joyce is the mastermind behind Yemanja's culinary concept and often adds new items to their menu to keep it exciting and fresh, check out their menu here. We urge you to come experience Yemanja for yourself.
Lucy's Retired Surfer's Bar & Restaurant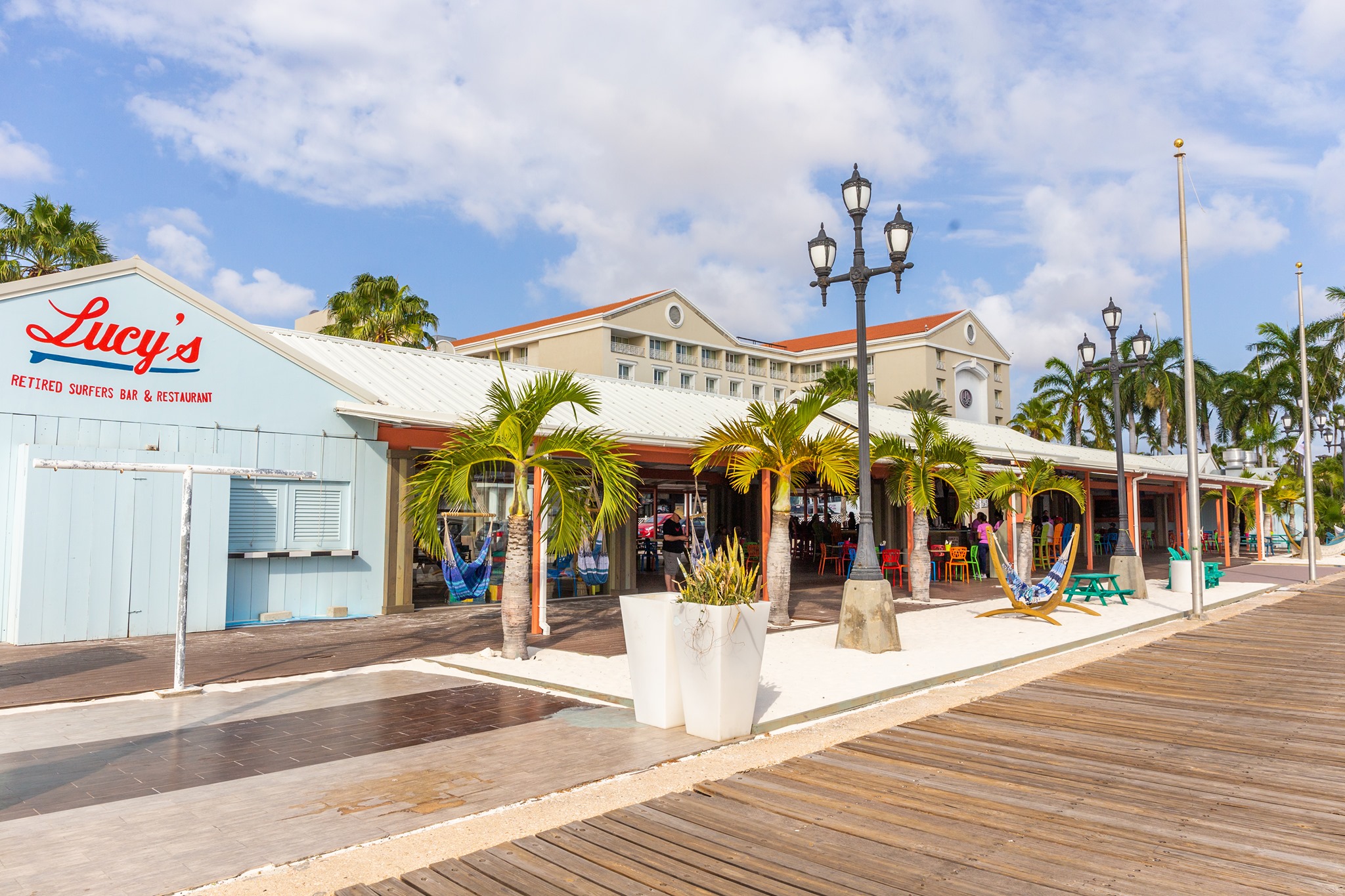 Lucy's has everything you're looking for! Fun, laid-back vibes, relaxation, mouth-watering food, daily happy hour (their cocktail selection is super fun and like none other), views, a family-friendly atmosphere, and weekly specials. Their most famous weekly special is Taco Tuesday of course, a must-try! They're located across from Renaissance Wind Creek Aruba Resort, alongside the marina, providing a lovely view of the sea and passing boats and cruise ships.
Driftwood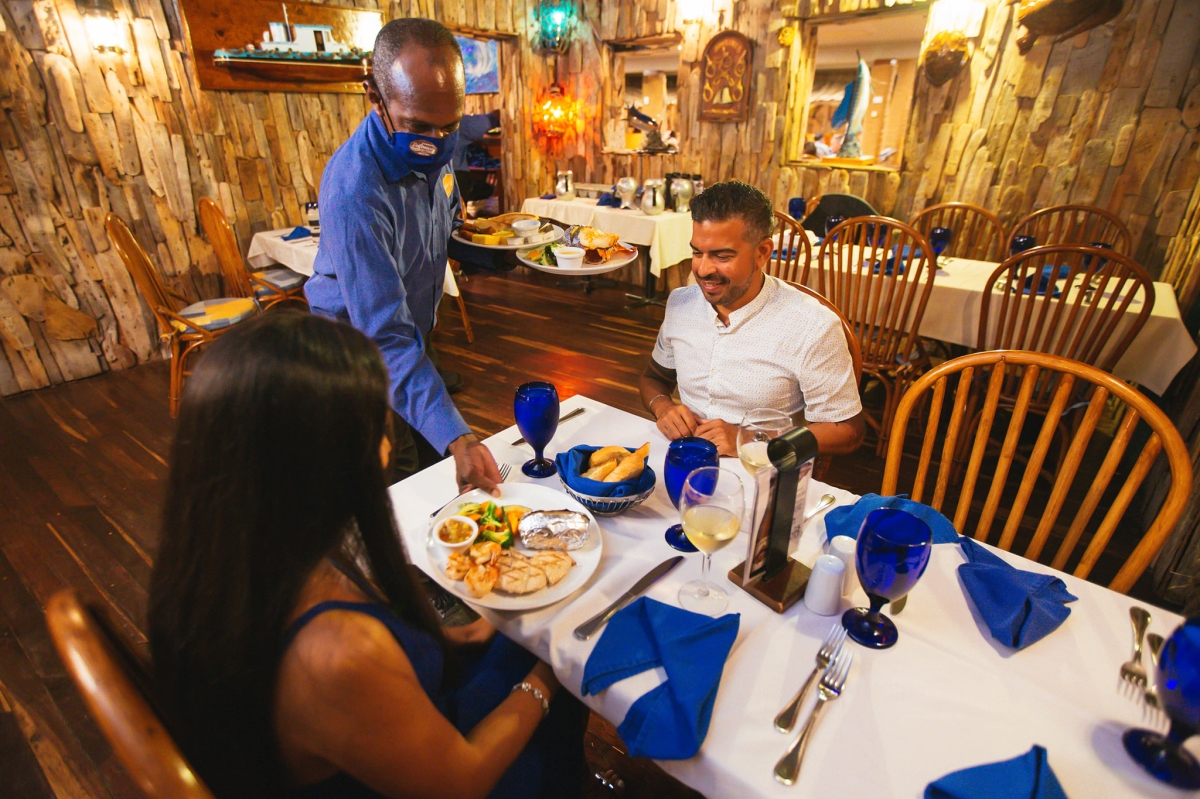 Located in the heart of downtown Oranjestad, Driftwood is one of the oldest standing restaurants in Aruba, and for good reason! They serve great seafood and traditional Aruban delicacies in a rustic ambiance of their natural driftwood dining room, making for a true local dining experience.
PS – Driftwood has their very own fishing charter, so as you can imagine, what they catch is what you can expect to find on your plate, now that's sea-to-table goodness!
L.G. Smith's Steak and Chop House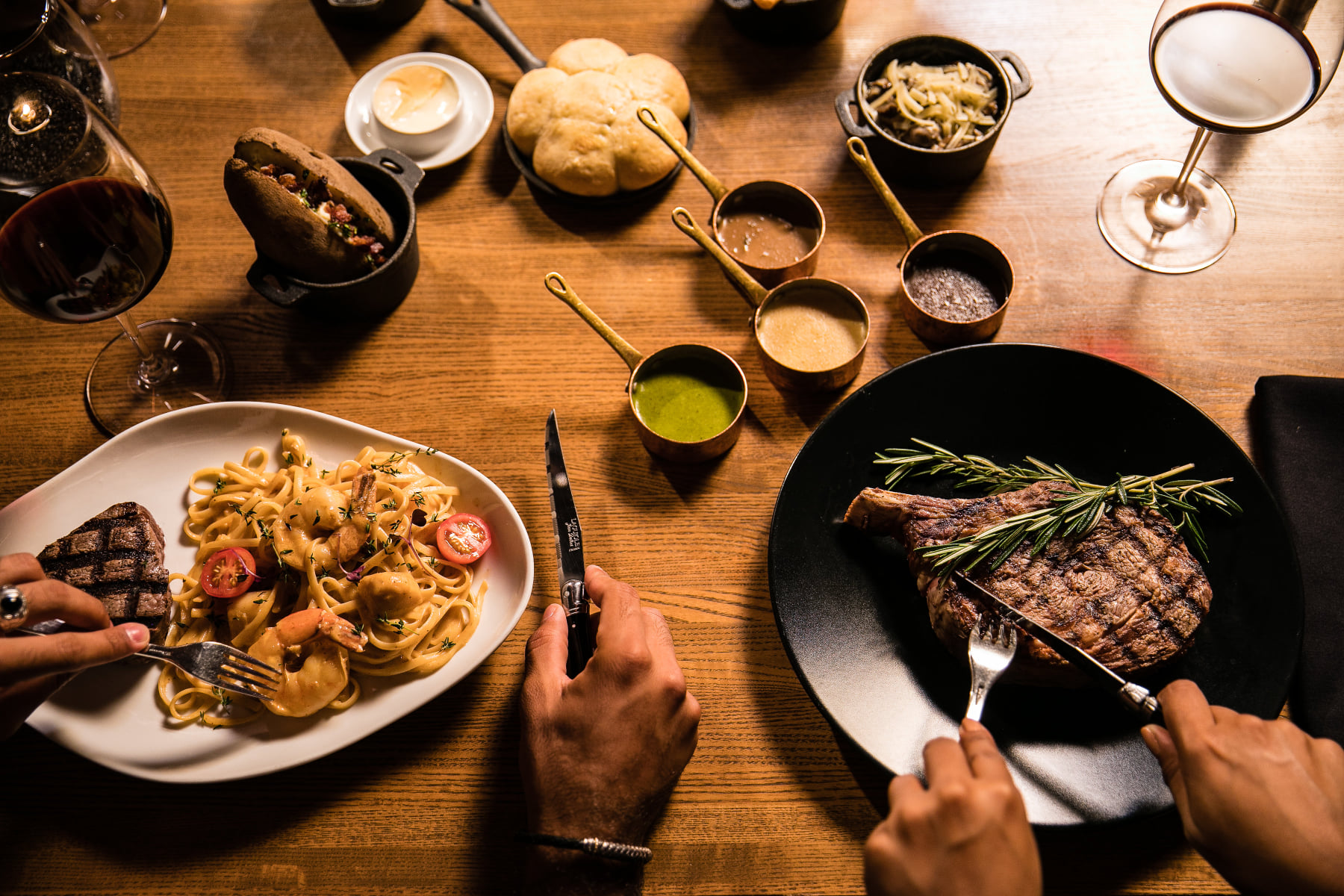 With your choice of top-grade meat carved to your liking tableside, it's no wonder L.G. Smith's Steak & Chop House is one of the top-ranked steak houses time and time again. In addition to juicy cuts of meat, they offer fresh seafood and international dishes. Want a nice wine to pair with that dish? They serve over 120 different wines by the glass to complement any one of their menu items. They also have a unique cocktail cart experience, where a mixologist will create your cocktail right at your table! 
PS – If you have any late-night (or early morning) cravings their lounge area is open until 6 AM serving a late-night menu (yes, you read that right, 6 AM). They are located at Renaissance Wind Creek Aruba Resort.
West Deck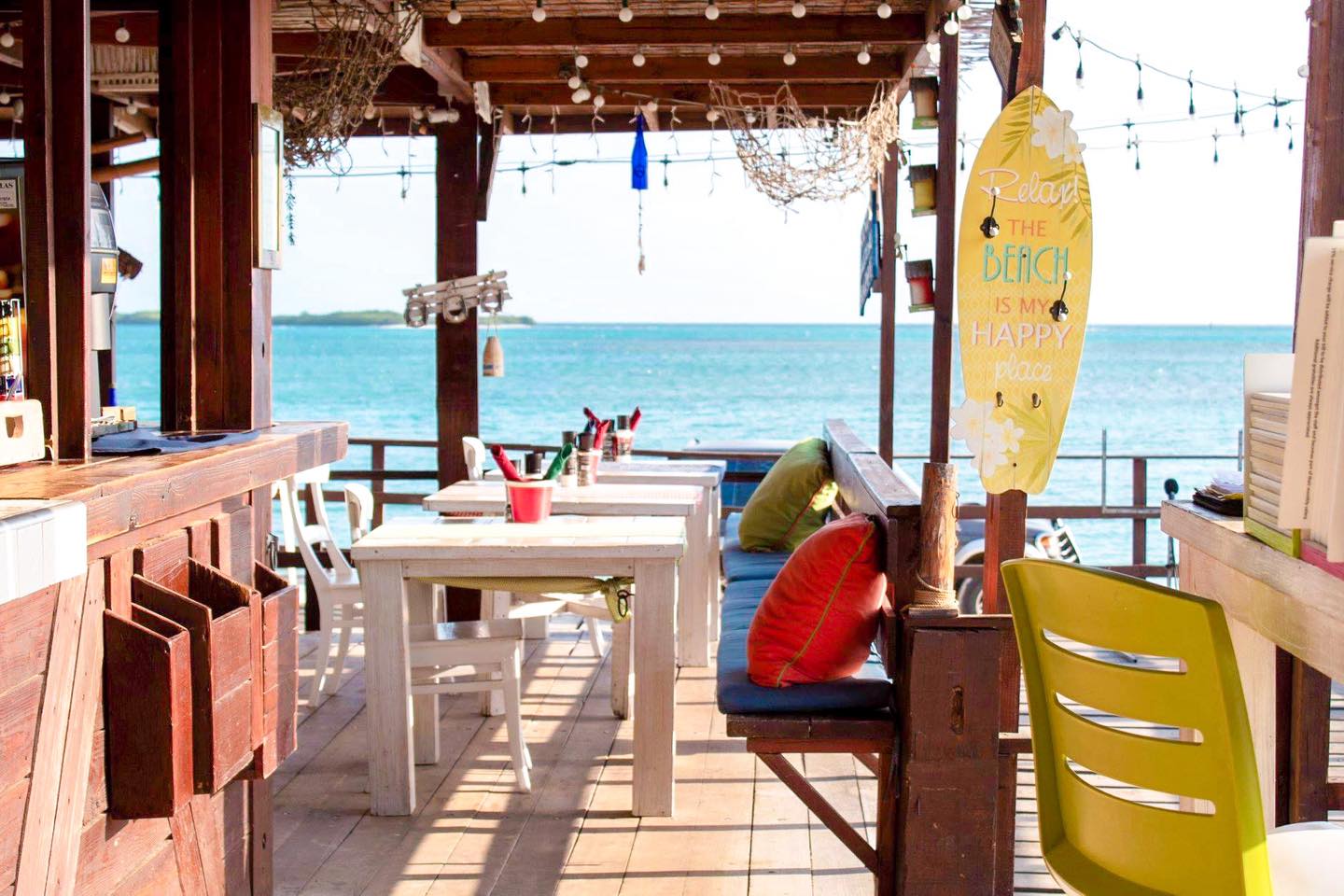 This cute and casual little spot is filled with a colorful Caribbean ambiance, you will find nothing but happy vibes and super delicious food! Serving a variety of seafood and local dishes with a true Caribbean flair, West Deck will surely have you coming back for more! Also, do make sure to try one of their specialty cocktails (or two). West Deck is located on Governor's Bay Beach, just past Renaissance Marketplace and Wilhelmina Park.
De Suikertuin Bistro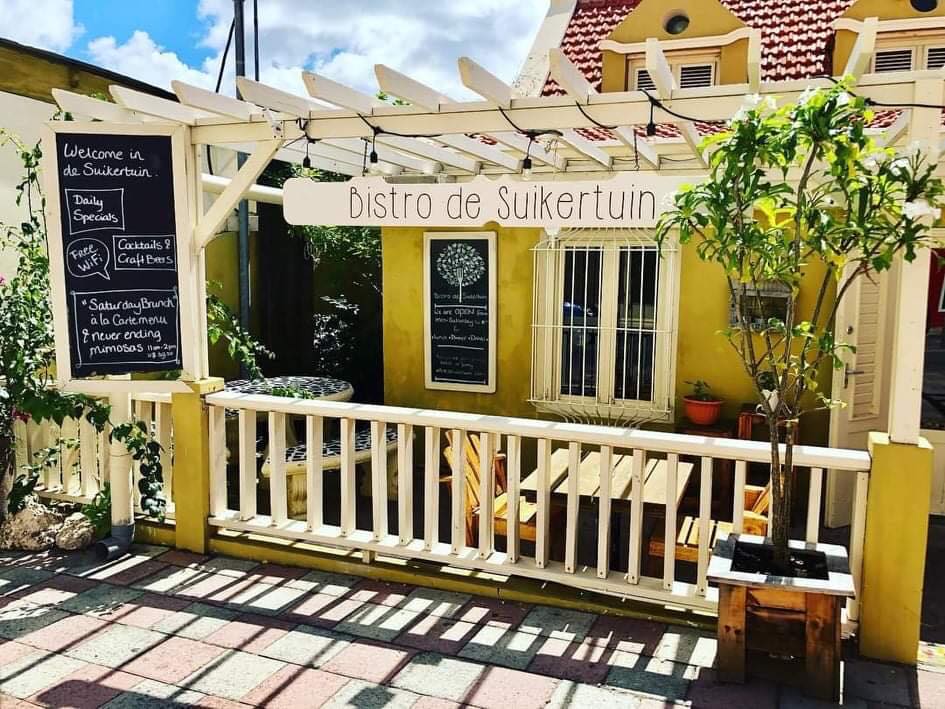 Looking for a pleasant, charming and cozy downtown dining experience? Look no further! Stop by Suikertuin for brunch, lunch, dinner, or drinks and soak up the quaint and historic vibes in this little restaurant on one of the oldest streets in Oranjestad. In the back they have a lovely outdoor terrace, making for the perfect place for their Saturday brunch or high-tea experience. In addition, they also offer daily lunch and dinner specials.
Wilhelmina
Wilhelmina Restaurant is a casual, elegant restaurant, not easily spotted from the street, their restaurant offers a beautiful romantic "speakeasy city garden" ambiance, located in a quaint part of downtown on Wilhelminastraat. They serve delicious creative plates not seen anywhere on the island, from fresh seafood, the best certified black angus steaks, to homemade fresh pasta. The quality and presentation of their dishes are unmatched. Simply put, Wilhelmina is a dreamy and impressive find in the downtown area not to be missed!
O'Neil Caribbean Kitchen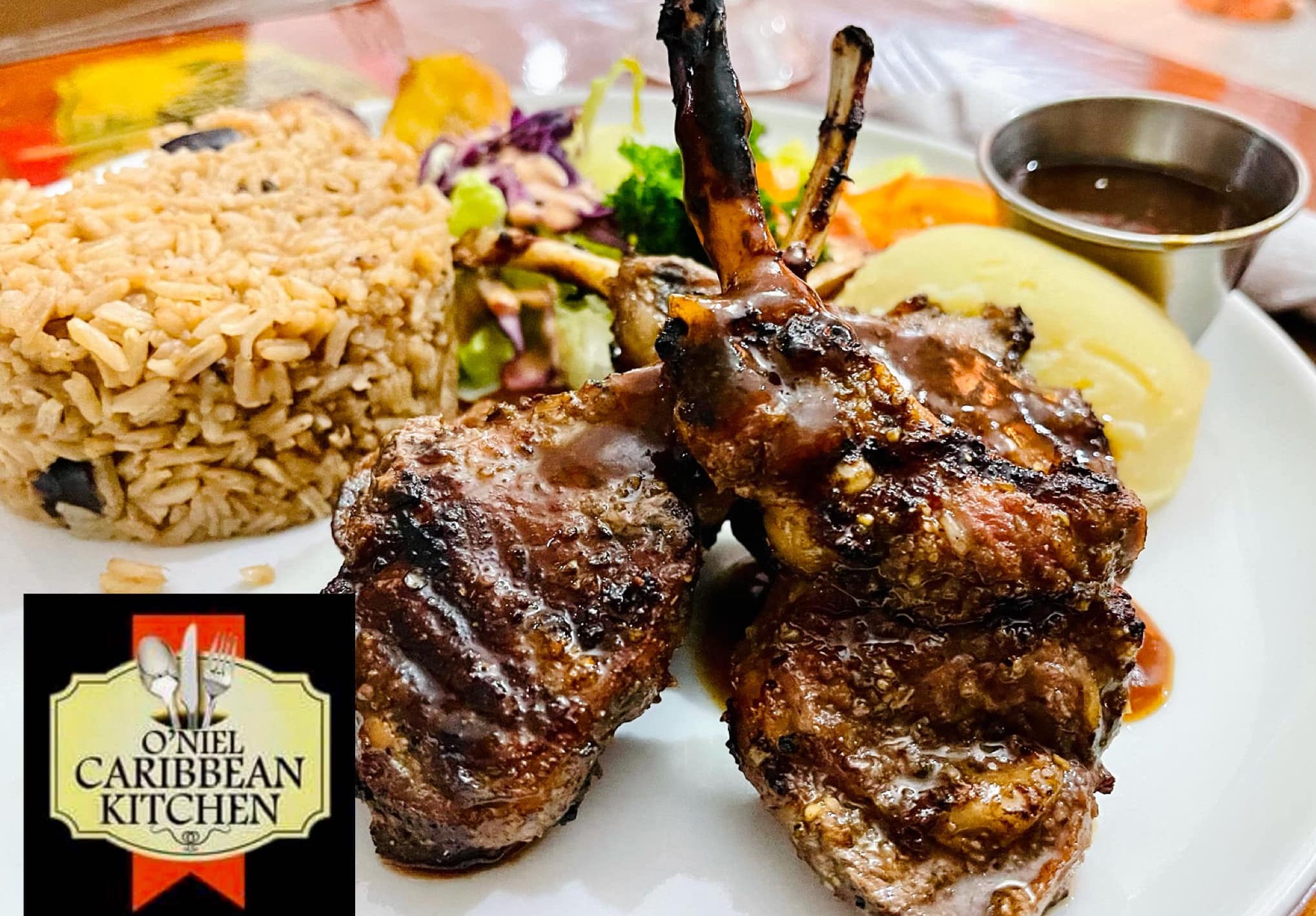 You won't find this hidden local gem in Oranjestad, O'Niel's is located on the Southern end of the island in downtown San Nicolas, also known to locals as Sunrise City. Stop by O'Neil's for a mouth-water lunch or dinner that will surely hit the spot! They are known for serving hearty meals that hit the spot, including local dishes such as oxtail, cabrito stoba (goat stew) and fresh grilled grouper and snapper. While this spot may be a bit out of the way depending on where you're staying on the island, take it from us, it is absolutely worth the trip! Explore downtown San Nicolas while you're there.
Italy in the World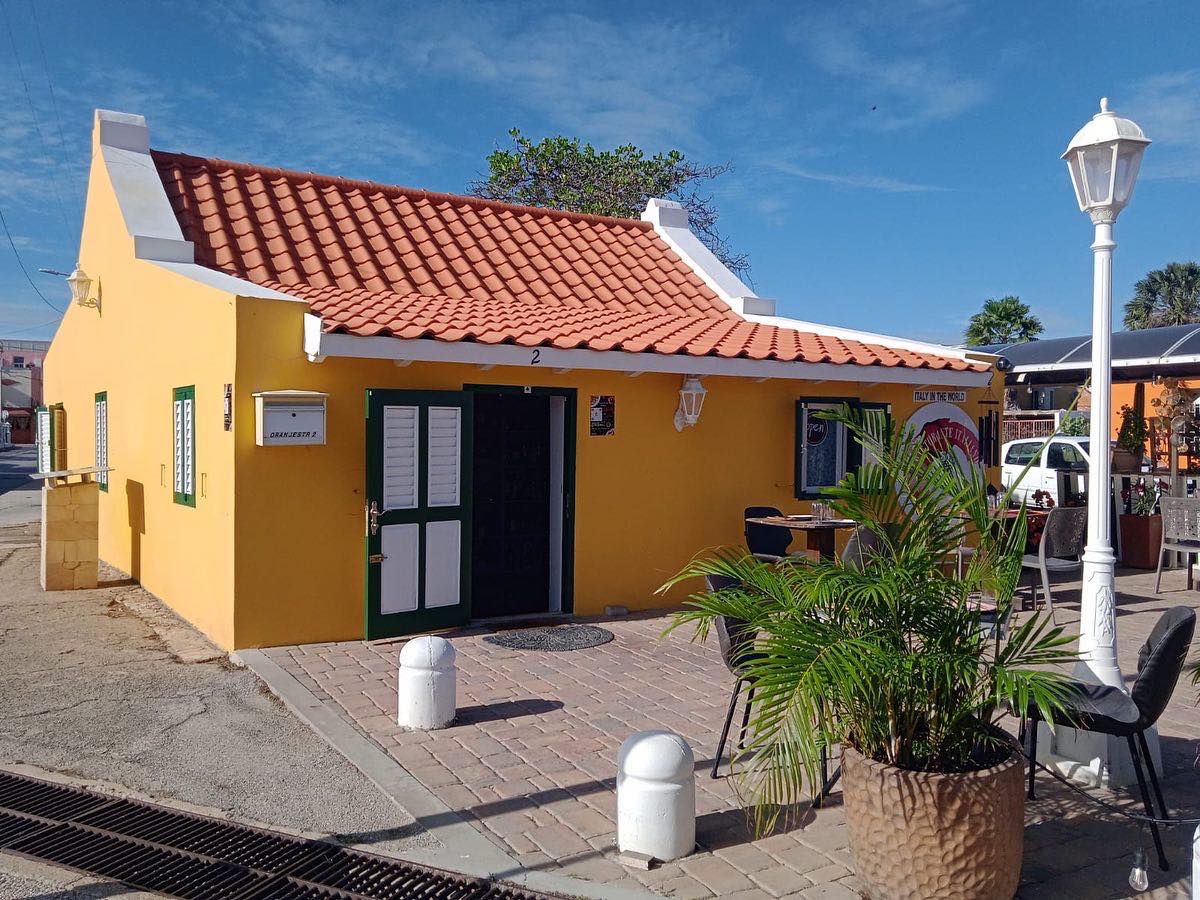 Italy of the World is intimate, small, cozy, and personable… the owner is your chef and your waiter! Perhaps what makes it most fun is that you are eating in a traditional Cunucu house (one of the oldest to be standing on the island). Yes, Italian cuisine in a local Aruban Cunucu house, who would've thought? Dishes are rich, decadent and bursting with flavor. Pair your fresh pasta dish with one of their many wines that decorate the walls from the ground up. You'll find this charming restaurant just across from Fort Zoutman.
Lima Bistro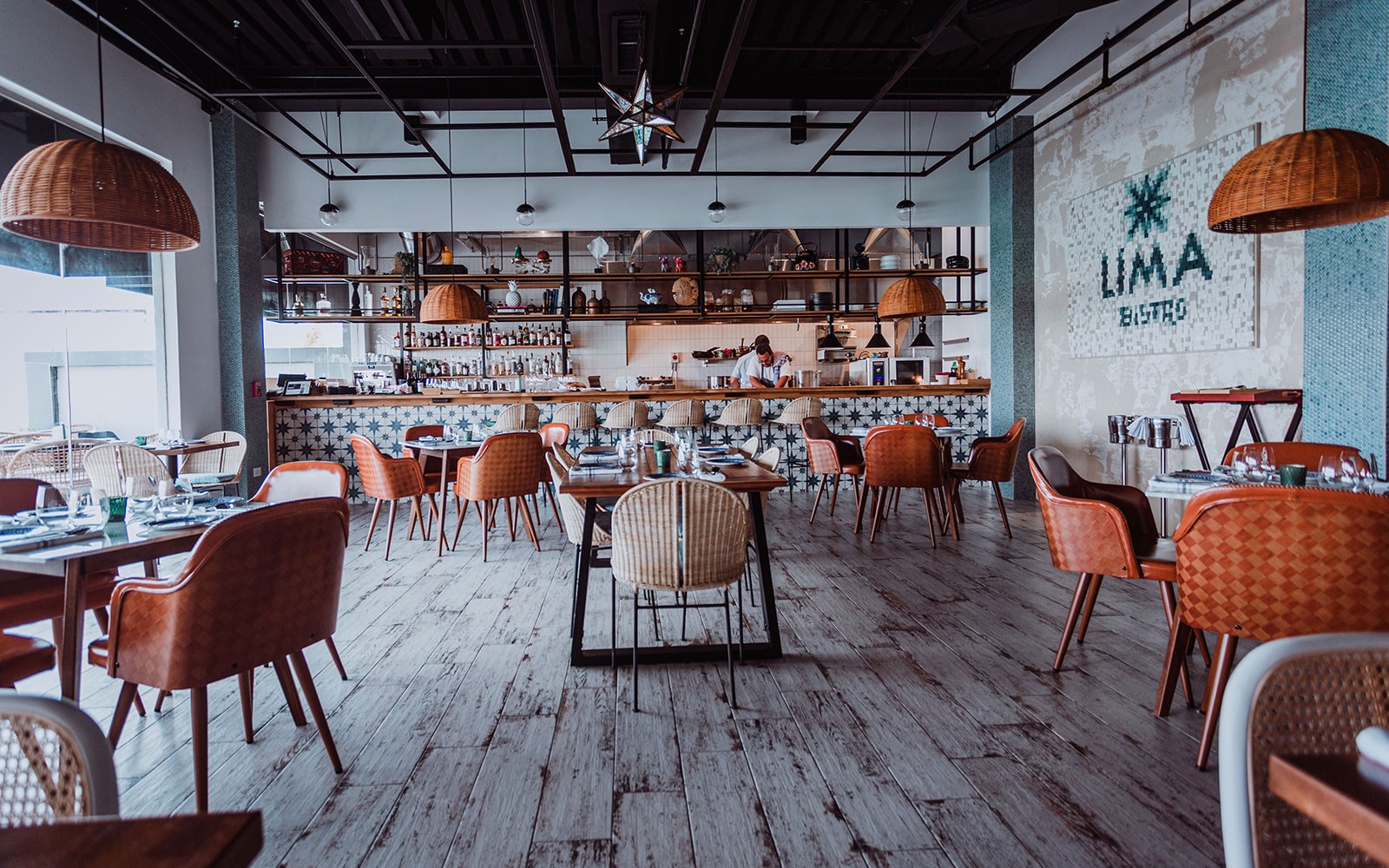 One of the newest additions to the downtown area, Lima Bistro is located alongside the marina offering a spectacular view with a fresh, modern and stylish vibe. This new restaurant surely adds some culinary pizazz to the area and we are here for it! Chef Teddy puts on quite the show with his vibrant and mouth-watering dishes, specializing in International cuisine influenced by his Peruvian upbringing, Lima's menu, presentation and service is exceptional! Ceviche, crudo and tiradito lovers look no further… this is the place for you! However, don't worry there are plenty of other selections on the menu that are sure to awaken your tastebuds.
Dushi Delicious (Dushi Deli)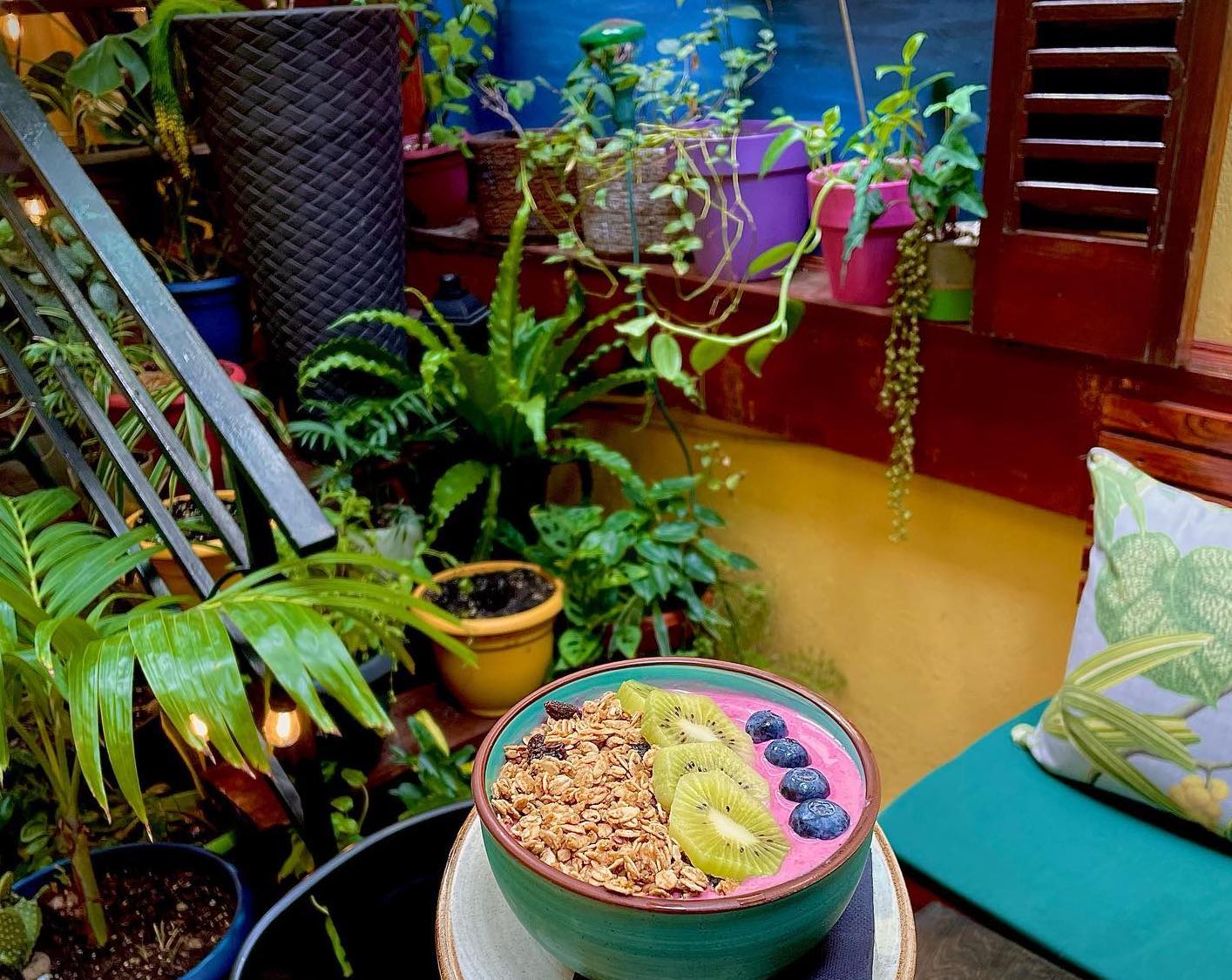 Dushi Delicious, also known as Dushi Deli, is not your usual breakfast place or coffee shop. This unique and vibrant little dig is nestled in between the shops of main street, making for the perfect pit stop during a day of shopping or a great ending point to rest your legs and quench your thirst! You'll find delicious breakfast and lunch items on their menu, including plenty of healthy options and even refreshing cocktails for those looking for a happy hour!
Browse more restaurants in Aruba.