Who doesn't enjoy saving money? Why spend more than you should? We put together some tips on how you can save money in Aruba. Not everyone knows these tips so use them to your advantage and save some extra cash during your stay!
Tip 1: Cash or card?
Let's start with withdrawing money from ATMs around Aruba. Most ATMs ask for an additional fee when you put in a card from a foreign bank. The fee differs, but ranges mostly from $3 to $5 per withdrawal. You pay this fee every time you use the ATM.
Of course you can withdraw larger amounts so you don't pay the fee that often, but a better option would be to use your credit card when possible. With your credit card you don't pay the ATM fee and without cash on you, you are less than likely to misplace or lose your money.
Tip 2: WiFi
If you don't like being offline all the time, you can best try to find WiFi hotspots. Hotels or Apartments usually have their own free WiFi hotspots. When you're away from your accommodation, you can find several free hotspots around the island. A lot of restaurants, cafes, bars and clubs offer Free WiFi to their customers.
Have a look at this map to see where you can go to if you're in need of a free connection.
Bonus tip: You can also save those WiFi locations in your VisitAruba app with pins!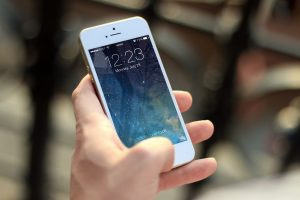 Tip 3: Shopping
Another little tip that can save you some extra money: Bring your own shopping bag to the supermarket or stores. In Aruba, you have to pay per shopping bag, so you might want to bring your own.
Saving money on shopping bags and keeping Aruba green at once. It's a win-win!
Tip 4: Getting around
The cheapest way to get around on the island is by bus. If you're going from the hotel areas to other easy to reach areas like downtown, Palm Beach Strip, Eagle Beach, or some of the other beaches, going by bus is the cheapest option.
Click here to see the bus schedules.
Another relatively cheap alternative is renting a car. If you're going to places where the bus won't go, a car would be your best bet. You can easily share a rental car with your family or friends to split the costs.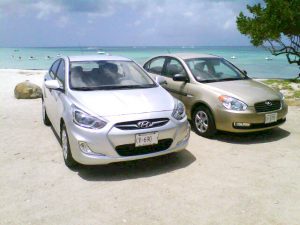 Going by car is a lot cheaper, compared to taking a cab. Since Aruba is a fairly 'small' island, you can drive around and explore the island without having to pay $10 to $20 on each cab ride.
The taxi system is a little different in Aruba. Cabs don't have meters, and rates from location A to location B are fixed. In Aruba, you pay per cab, not per person. Most regular cabs allow five passengers per ride.
On official holidays and at night, an additional fee is added to the regular rate.
Click here to see an overview of all taxi rates.
Tip 5: Special deals
Of course, there are always special deals that you can use. With our listed special deals, you can save money on many different things. To just name a couple:
Hotels and accommodations
Restaurants
Car rentals
Activities
Shopping
And much more!
If you want to see the full list of special deals, check out our special deals page.
Tip 6: Free attractions
In Aruba, there are free attractions that would usually cost money in other countries. Did you know that you could visit a museum for free?
Let's go over the many things that are free in Aruba:
Museums
All beaches
Climbing the Hooiberg
Aruba tramcar
Aruba aloe factory and tour
With a strong rental car, and after paying a small fee to the Arikok National park, these attractions are available:
Guadirikiri
Fontein caves
Natural pool
Dos playa
With that same strong rental car, ATV tour, horseback riding or hiking (challenging!) you can reach these free attractions:
Bushiribana Gold Mill Ruins
Ayo Rock Formations
Alto Vista Chapel
Natural Bridge
California Lighthouse
Casibari Rock Formation
If you want to reach those places, you can go here and find the transportation you need: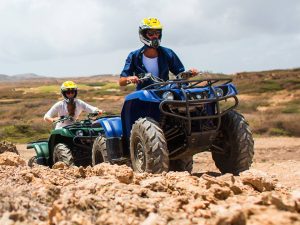 As you can see, a rental vehicle would be more beneficial to you if you want to discover more than just the beaches. Cabs and buses won't take you to most of these places, so a rental car would be your best bet!
Tip 7: When are you coming?

Sometimes, the price of your vacation depends on when you're coming over to visit Aruba. Hotels and car rentals might charge more during high season.
High season: Mid-December until mid-April
Low season: Mid-April until mid-December
It varies wildly from company to company of course, but if you have the option to plan your vacation in low season, chances are you're going to pay less. Comparing prices on hotel or car rental websites can't hurt if you're looking to save even more.
Go save!
If you take all these tips into consideration, you should be able to save a decent amount of money. We hope that you'll enjoy your vacation in Aruba, even more, when saving money here and there.