As they say, the most important meal of the day is breakfast (or Brunch for those of us who enjoy to press that satisfying snooze button…😉)!
Are you wondering where to go grab your morning bite to fuel up for a 'Dia Yen di Alegria' on the One Happy Island?
*P.S. That's a common saying in Papiamento that means: 'day full of joy'
From cool coffee spots, to enjoying your morning meal with a nice view, to cozy bakeries, I've compiled a list of must-try breakfast & brunch spots in Aruba!
The suggested breakfast venues will be presented in the following categories:
🇦🇼 Oranjestad AM Eateries
🌴 Morning Fix in Palm Beach
☕ Cool Coffee Spots
🍰 Cozy Bakeries
😎 Breakfast with a View
Oranjestad AM Eateries
Aquarius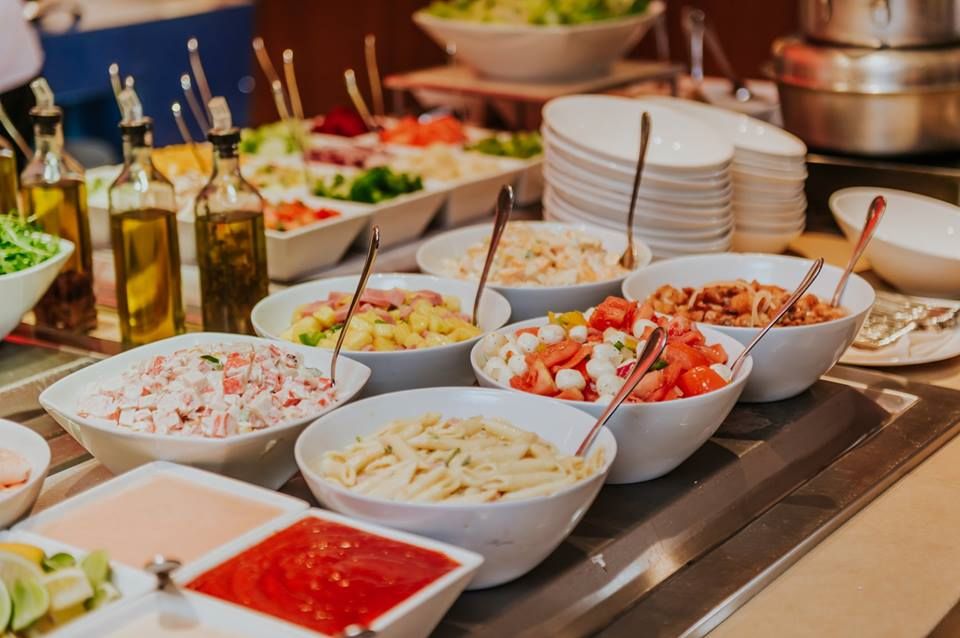 Make-it-Your-Way Pasta, Local Cuisine, & Extensive Salad Selections.
Casual-chic dining atmosphere and experience, located in Renaissance Mall, tremendous food quality, healthy brunch options, pasta station, a hot buffet section, & delectable dessert station.
Hours:

 7.00 AM – 11.00 PM, daily.
💲: 22.95 or 17.95 (soups, salads, sushi & desserts)
Bistro de Suikertuin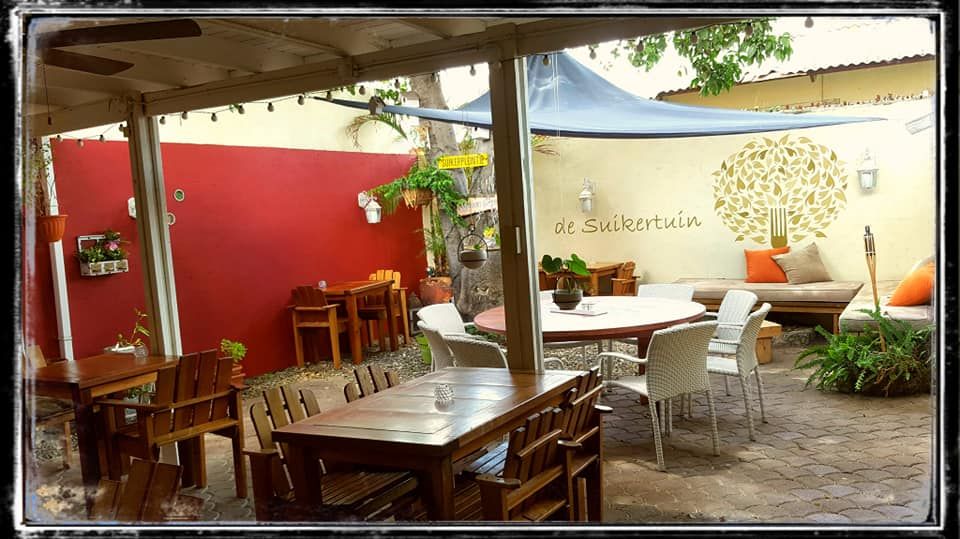 Poffertjes, Suikertuin Platter, & Brunch Platter.
Their unique twists on morning and lunch dishes, cozy ambiance indoors and outdoors in their garden, & located in the heart of Oranjestad – only two blocks away from Main Street.
Hours:

 Monday – Friday starting at 11.00 AM, & Saturdays starting at 10.00 AM.
One Happy Bowl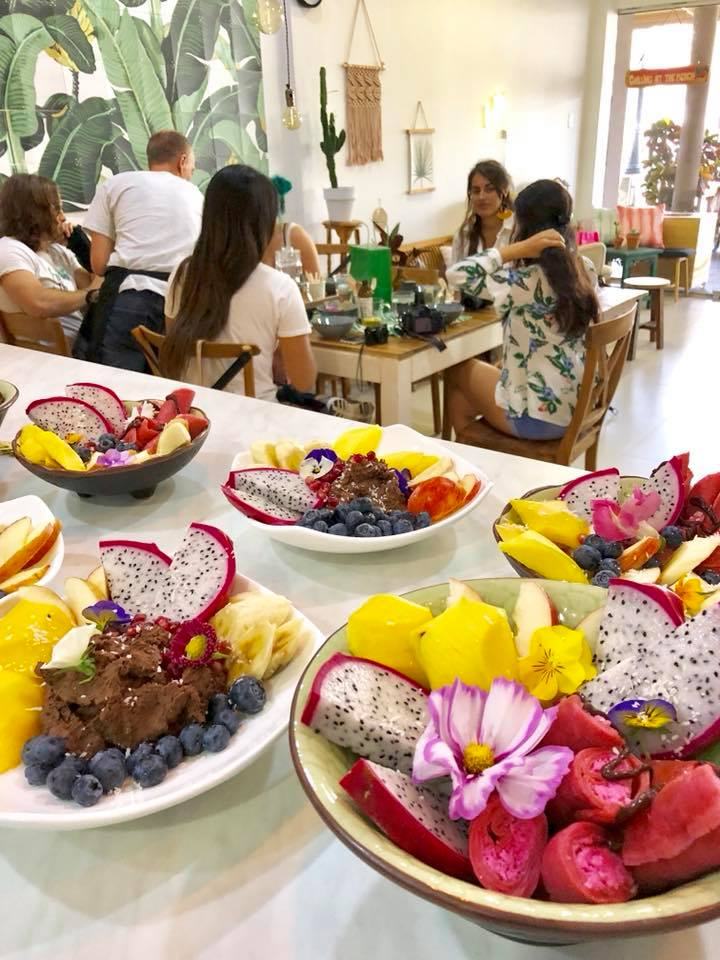 Tofu Scramble with Avocado, Tomato Salsa & Pan Bati, Flamingo Pancakes, and Coconut Yogurt, Homemade Granola & Fresh Fruits.
Their full-vegan and gluten-free menu, custom create-your-own-Happy-Bowls, fun decor, friendly customer service and centralized venue location at Renaissance Marketplace.
Hours:

Monday – Saturday, 8.30 AM – 8.00 PM & Sundays 9.00 AM – 5.00 PM
MORNING FIX IN PALM BEACH
Eduardo's Beach Shack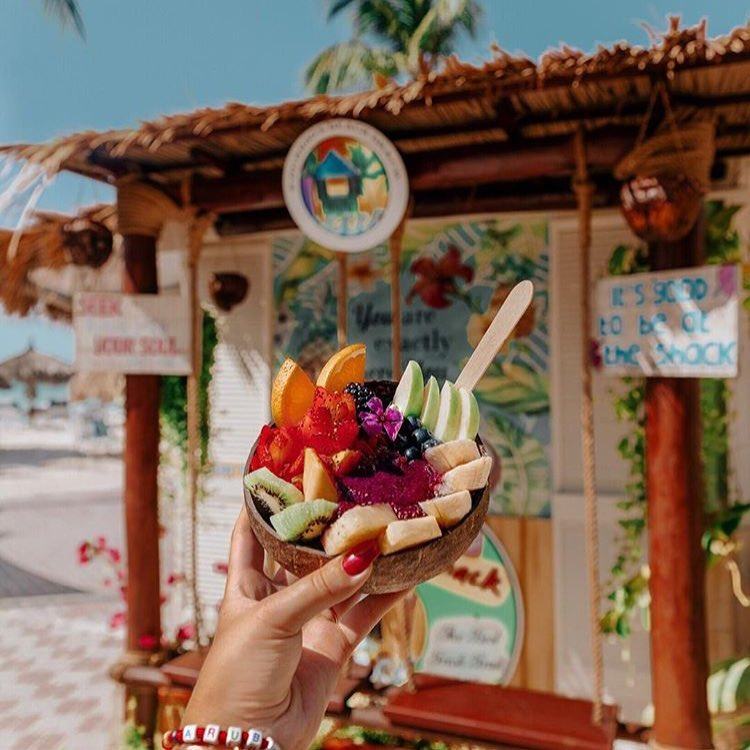 Pineapple Açaí Bowls, Fresh Fruit Smoothies, and Chia Puddings.
Their beachfront location in Palm Beach, refreshing recipes, and insta-worthy dishes and shack.
Hours:

7.30 AM – 4.15 PM, Monday to Saturday, & Sundays, 8.00 AM – 4.00 PM.
Dushi Bagels & Burgers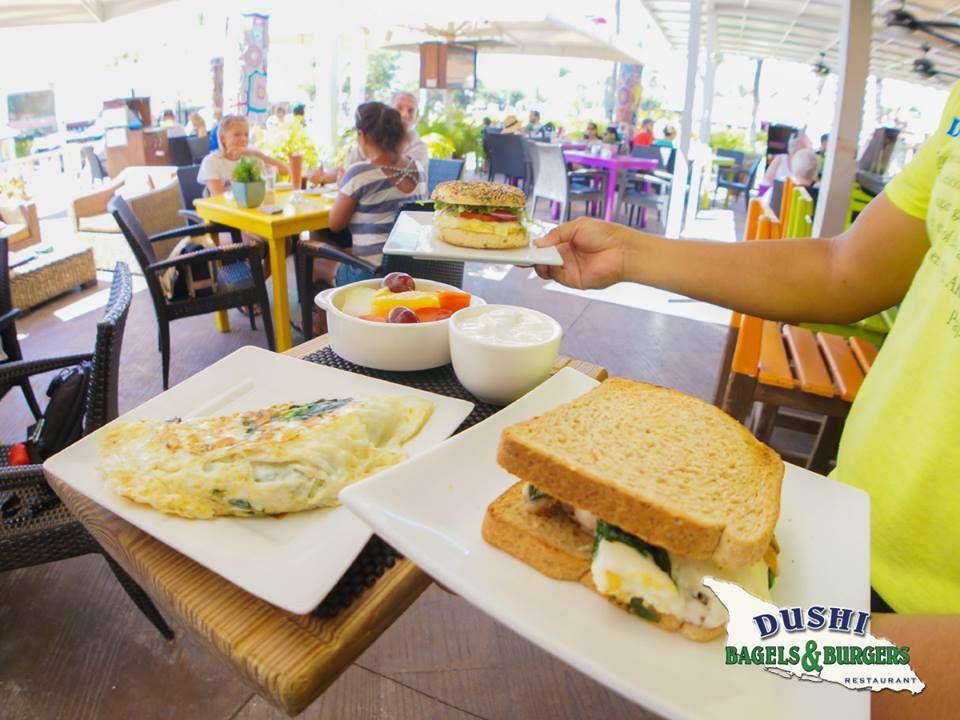 Fruit and Yogurt Bowls, Veggie Omelette from Grandma's Garden, & Egg Florentine.
The island's most diverse and extensive selection of fresh boiled and baked bagels, outdoor patio seating in the High-rise hotel area in Palm Beach, and a special healthy food menu.
Hours:

 Starting at 7.00 AM, daily.
Local Store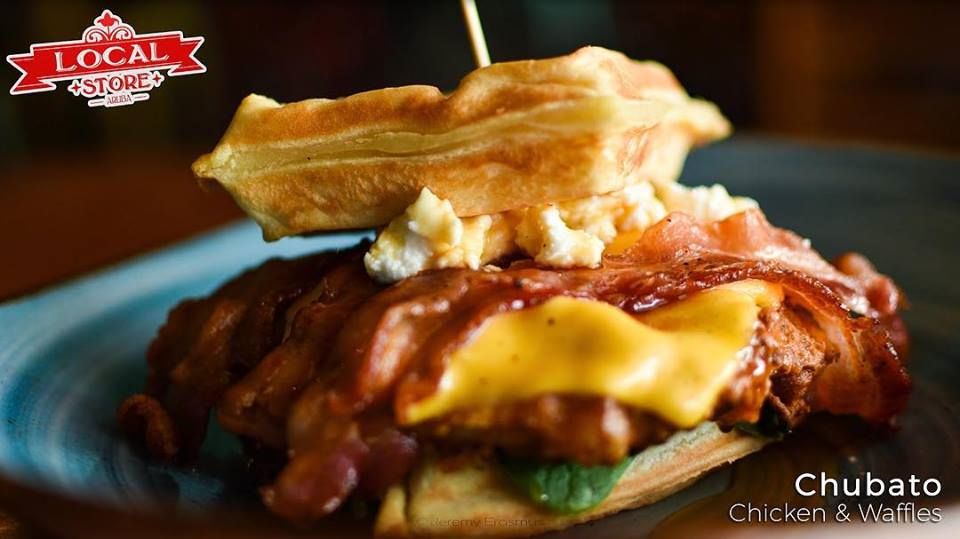 Papa di Maishi Rabo (Oatmeal made with local maize), Chicken and Waffles (pictured above), & Brunch Burger.
Local vibes, unique dishes, diverse selection of craft beers (who ever said you can't have beer for breakfast? Might be my inner college gal shining through haha), & fresh-made dipping sauces.
Hours:

Starting at 11 AM, Monday – Friday & 8 AM, Saturday – Sunday
Scotts Brats Aruba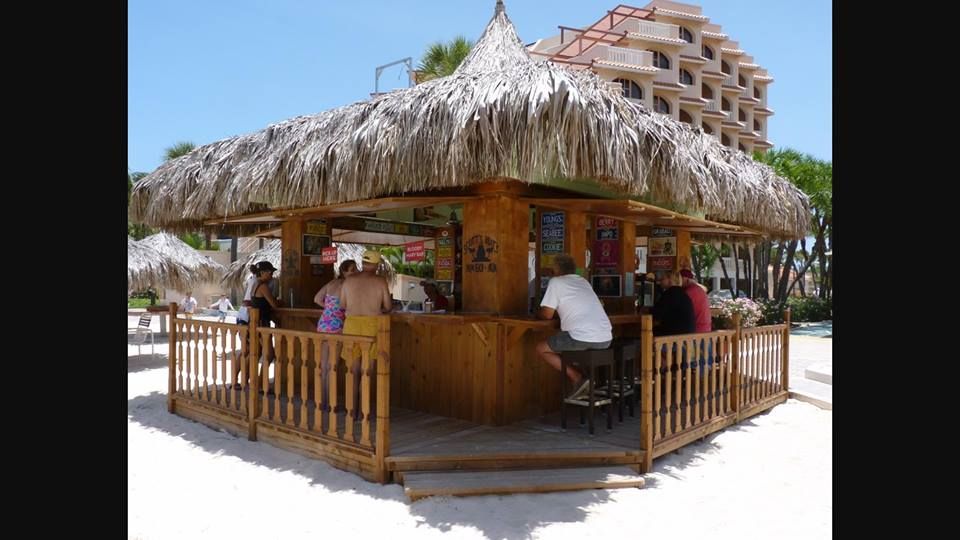 Breakfast Burrito, Make-it-Your-Way Croissants, & Doc's Brat.
Their Bloody Mary bar, brats offerings, on-the-beach located at Palm Beach and fun decor.
Hours:

 Monday – Saturday starting at 8.30 AM. *Closed on Sundays.
Cool Coffee Spots
Santos – coffee with soul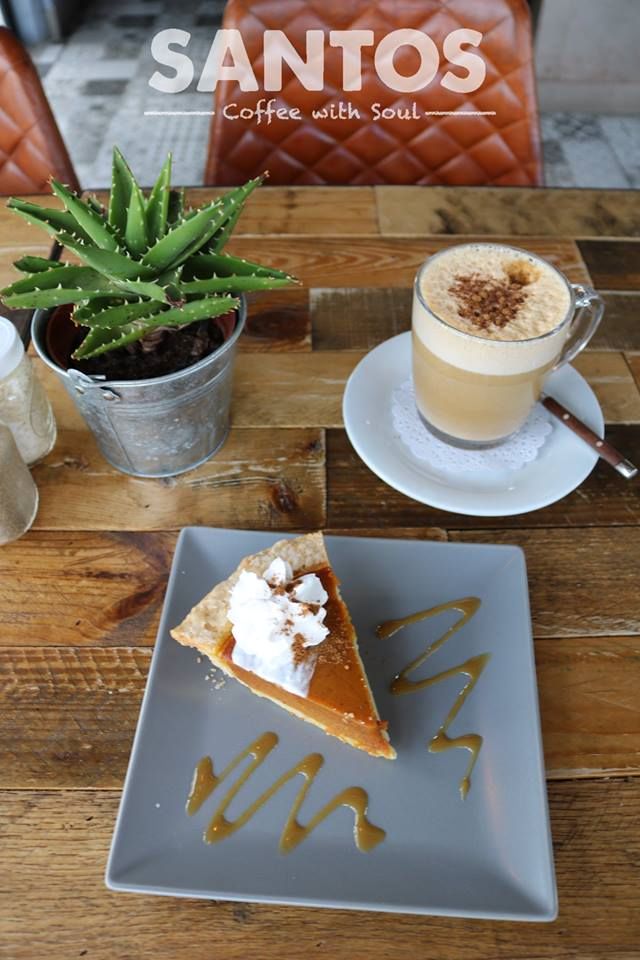 Bread Bowl Soups, Organic Aruban Cucumber Smoothie, & Vegan Pancake with Fruits.
Their uber cute venue setup, delicious and diverse food options, walking-distance to Eagle Beach, friendly crew and POTENT COFFEE.
Hours:

 6.00 AM – 9.30 PM, daily.
The Coffee Table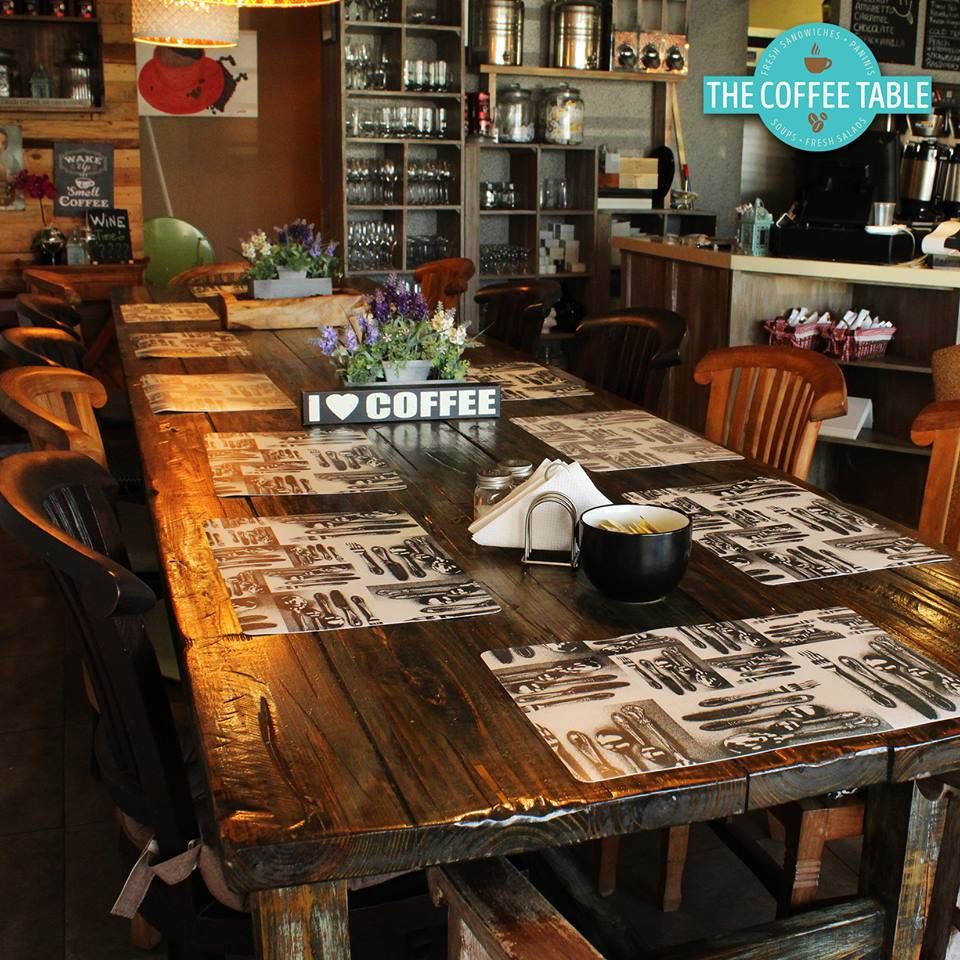 Healthy Burger Panini, Soup-of-the-Day Specials, & Create-your-own Omelettes.
Fresh juices, creative caffeine drinks, delicious small bites, INSTA-worthy interior décor, and chill vibes. They also offer typical Aruban holiday foods such as ayacas and 'ham di pasco' ('Christmas Ham') made with the owners original local family recipe during the festive season.
Hours:

 Monday – Friday starting at 7.30 AM & Saturdays starting at 9.00 AM.
Zona Simple Cafe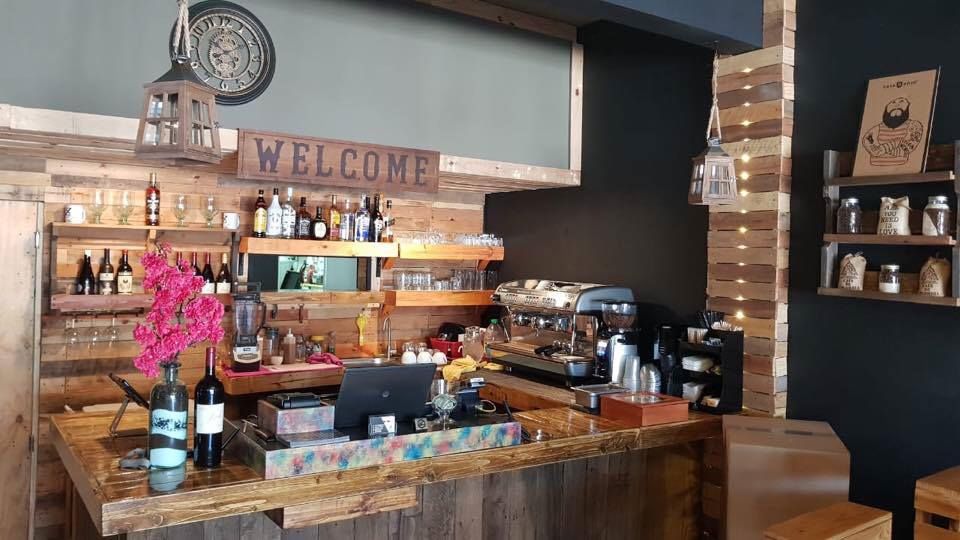 Churro Bowl with Ice Cream (pretty sure adulting means you can have dessert for breakfast *wink wink*), Paninis, & Healthy Wraps.
Their down-to-earth ambiance and fun interior decor, specialty treats, milkshakes, soup-of-the-day selections & VINO.
Hours:

 Monday – Saturday starting at 8.30 AM. *Closed on Sundays
Cozy Bakeries
Bright Bakery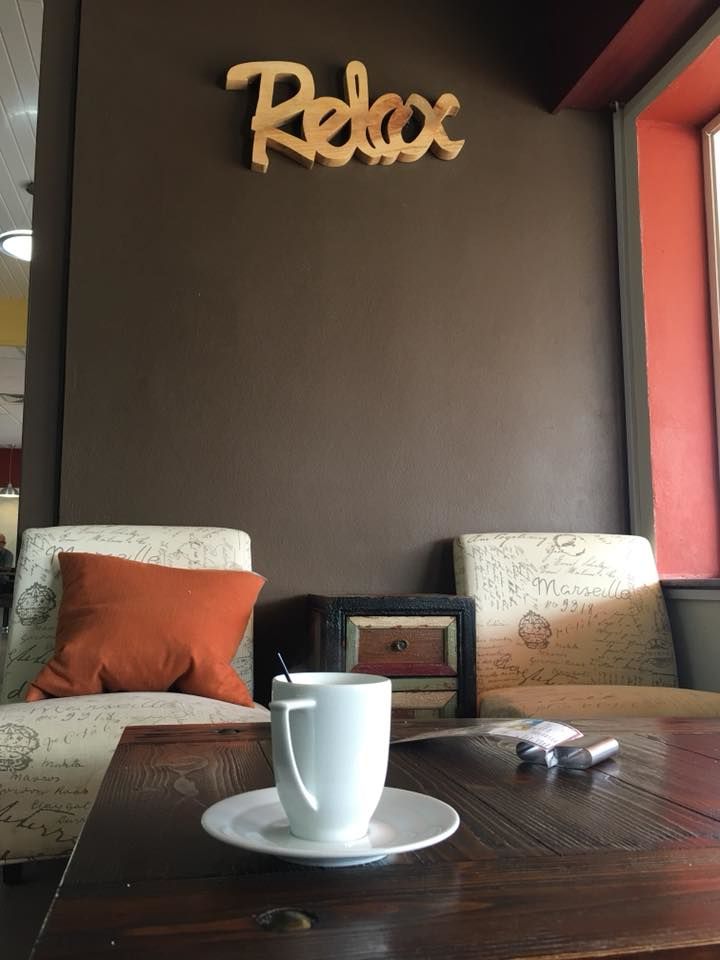 Pastechis with their signature "BRIGHT BAKERY" baked print on the edges (available in diverse flavors such as cheese, fish, and chop suey), broodje gezond* (eggs, cheese, lettuce, tomato, onion), & tuna sandwich – be sure to check their stock of baguettes. They'll cut up the baguette right then and there to make your sandwich extra special.
Pastechis, Frios (kind of like an ice pop in a cup), & diverse selection of baked goods including their delicious pistachio cakes and prune rum cakes sold by the slice. Cake for breakfast anyone?
Hours:

 Monday – Friday 6.00 AM – 8.00 PM, Saturdays 6.30 AM – 8.00 PM, & 9.00 AM – 8.00 PM
*Translated from Dutch as "healthy little sandwich".
Aruba Experience Cafe en Patisserie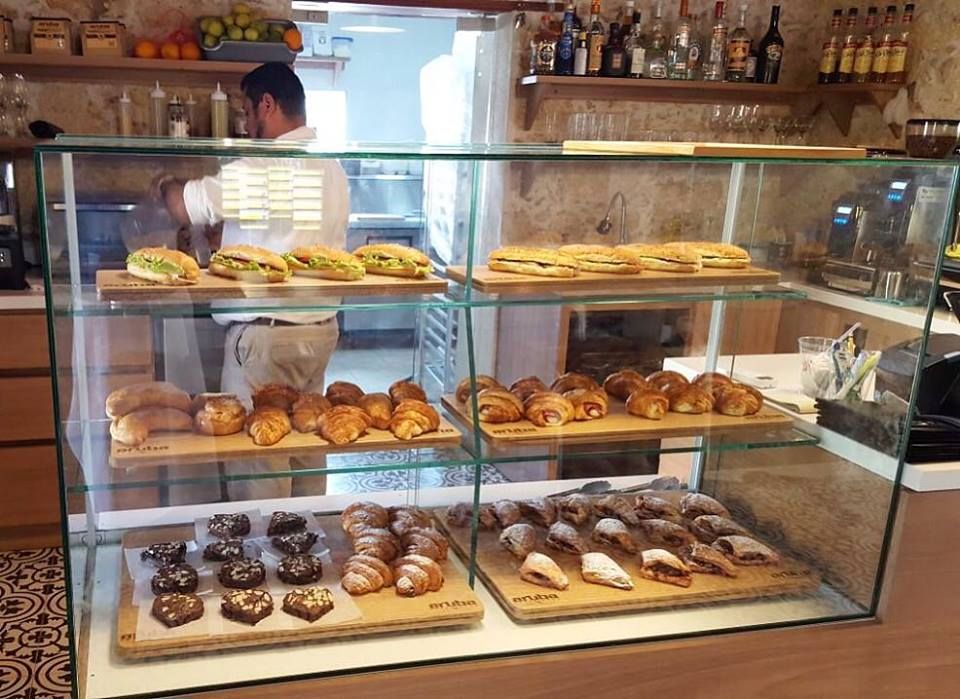 Homemade Paninis, Freshly Baked Salmon Mauricette, & Mean Green Arepas.
Exquisite coffees and baked goods, as well as their adorable and cozy décor setup inside a renovated 'old cunucu house' located in the heart of Oranjestad, Aruba. *Not to be mistaken with Aruban Cuisine dinner spot The Old Cunucu House ;-).
Hours:

 Monday – Friday starting at 7.30 AM & Saturday – Sunday starting at 8.30 AM.
Breakfast with a View
Matthew's Beachside Restaurant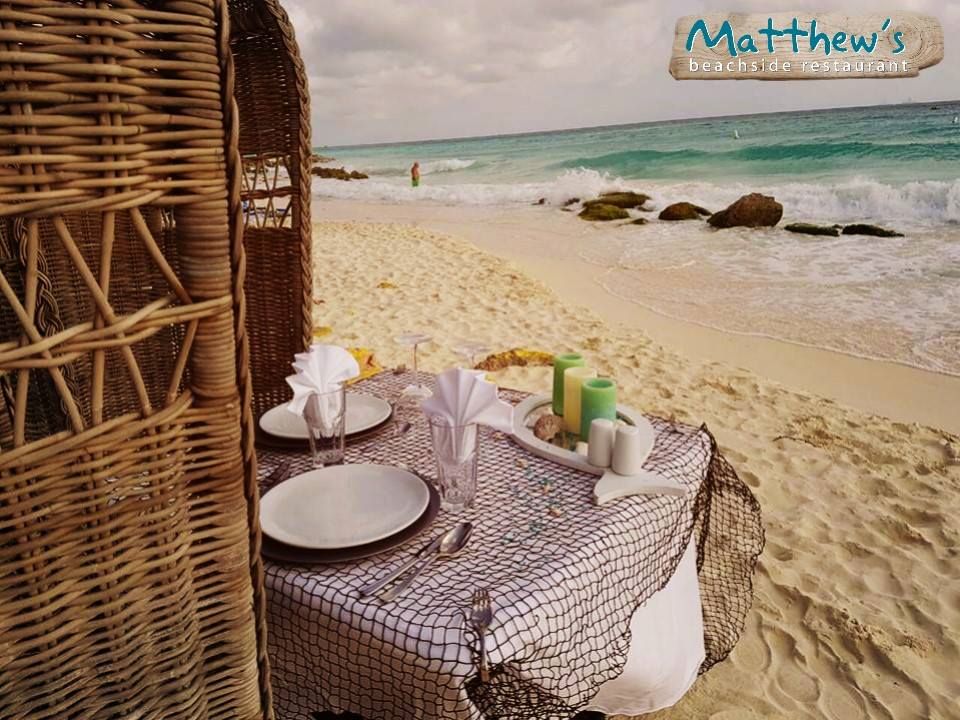 Matthew's Champagne Breakfast, Banana, Walnut and Chocolate Chip French Toast, & Any-style Eggs.
Breakfast specials ranging from Caribbean Breakfast to Hangover Steak, fresh juices, beach-side dining on one of the world's top-rated-beaches, Eagle Beach, & they have a happy hour from Noon to 1.00 PM for those of you interested in afternoon drinks.
Hours:

 7.30 AM – 11.00 AM, daily.
Eetcafe The Paddock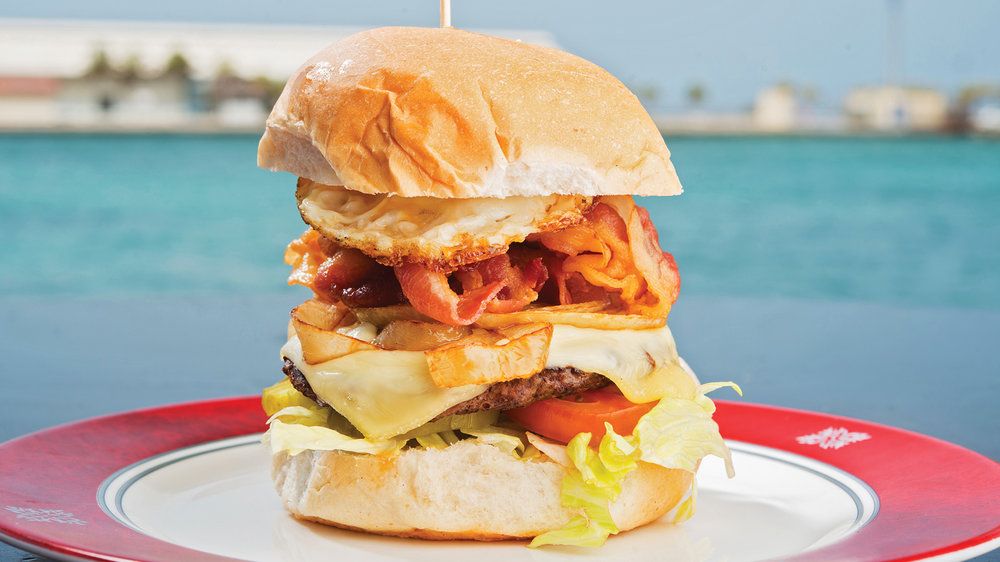 Fresh Oven-baked French Bread Sandwiches, Omelet Paddock, & Noon Meal.
On-the-pier at the Marina dining, walking-distance to main shopping sites in Oranjestad, Dutch-inspired vibes and foods, & quirky decor.
Hours:

 Starting at 9.00 AM, daily.
Fresco at Renaissance Ocean Suites Aruba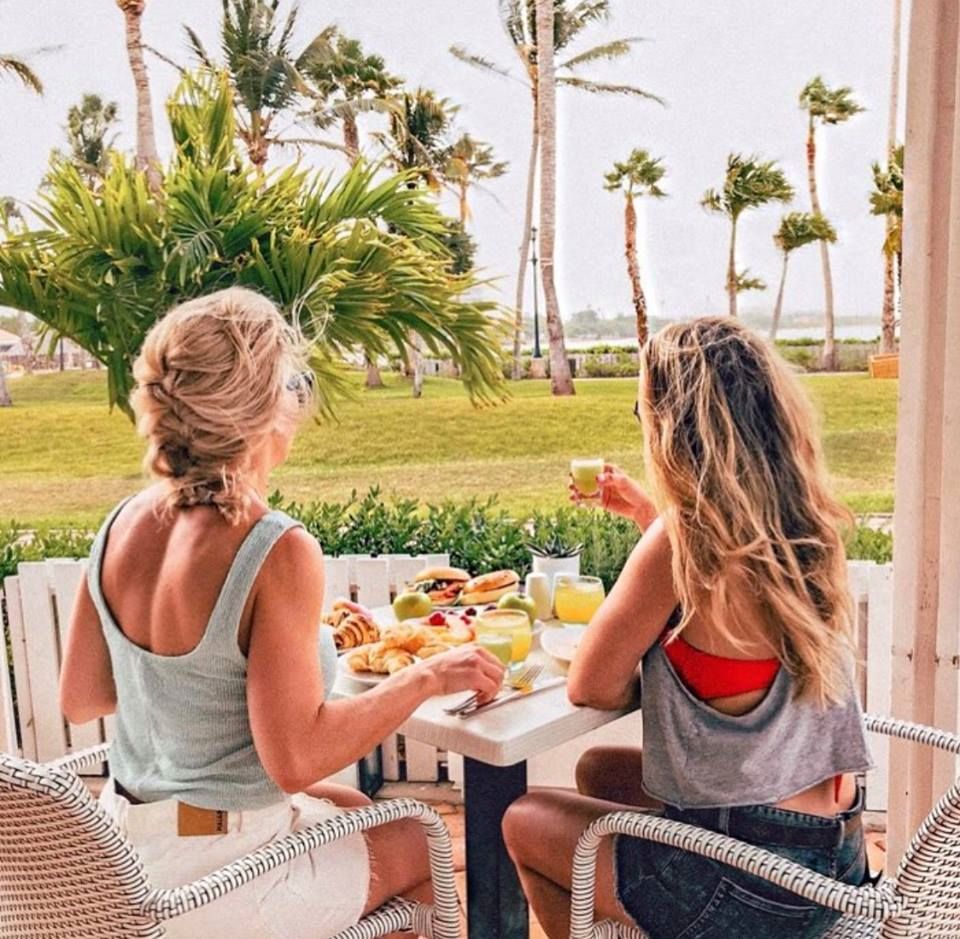 Extensive breakfast buffet full of fresh foods. From fruits to specialty dishes, a must-try for your morning meal.
Authentic Italian cuisine, vegetarian-friendly, seaside and breezy seating, and Fresco is located walking-distance from Renaissance Marketplace and Wilhelmina Park. Which is perfect for an after-brunch stroll in Aruba's favorite ocean-side park which houses statues honoring the late Queen Wilhelmina of the Netherlands, as well as the late and iconic, Anne Frank.
Hours:

 7.00 AM – 11 AM, daily.
💲: 19.95
Ricardo's Restaurant & Bar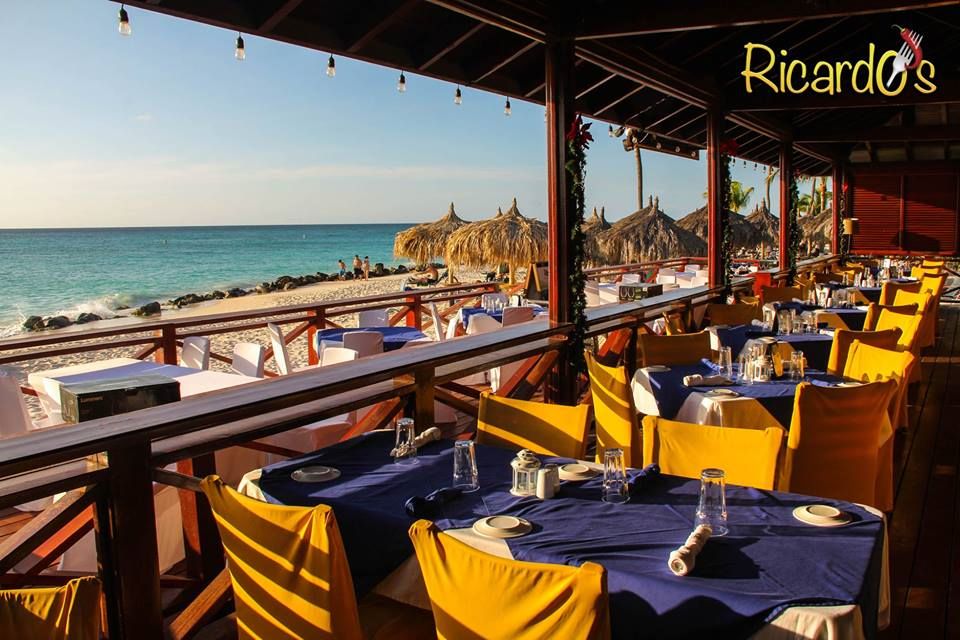 Omelets-Your-Way, Pancakes, & Toasties.
On-the-beach dining at one of the world's top- rated-beaches, Eagle Beach, and breakfast specials ranging from the classic, American Breakfast, to the local-inspired, Aruban Breakfast.
Hours:

 7.00 AM – 11.00 AM, daily.
*BONUS: 6 Recommendations for a Bubbly Sunday Brunch
La Vista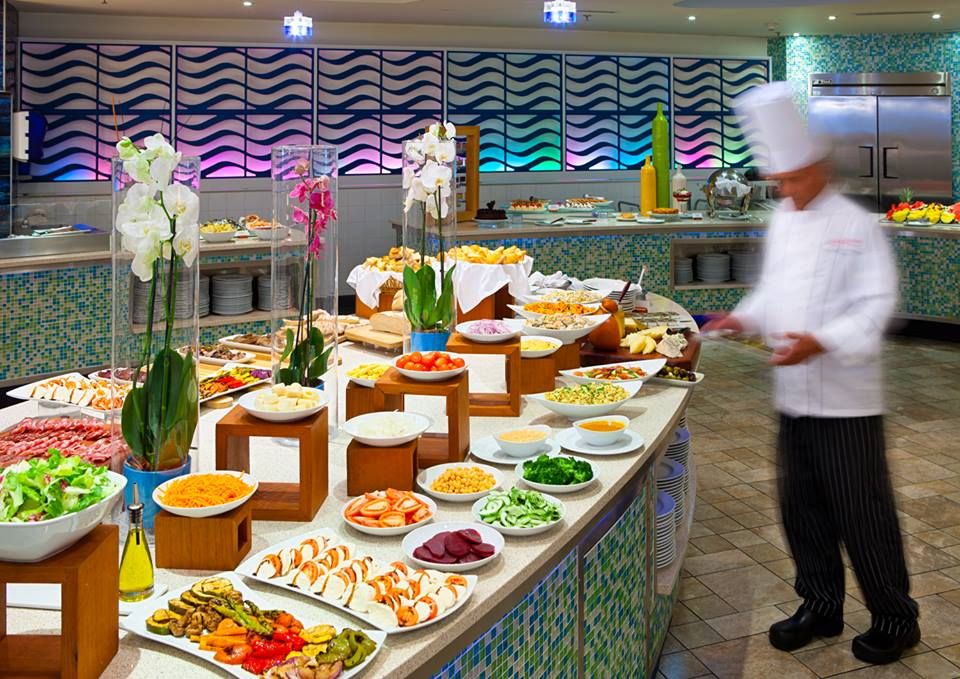 Seafood Station, Made-to-Order Eggs, & Paella.
Top-notch breakfast and lunch buffet which includes a gluten-free station, all-you-can-drink mimosas, kids 5-12 eat for half the price and children under 5 years old brunch for free.
Hours:

 10.00 AM – 2.00 PM
💲: 47.00
The Restaurant at Tierra Del Sol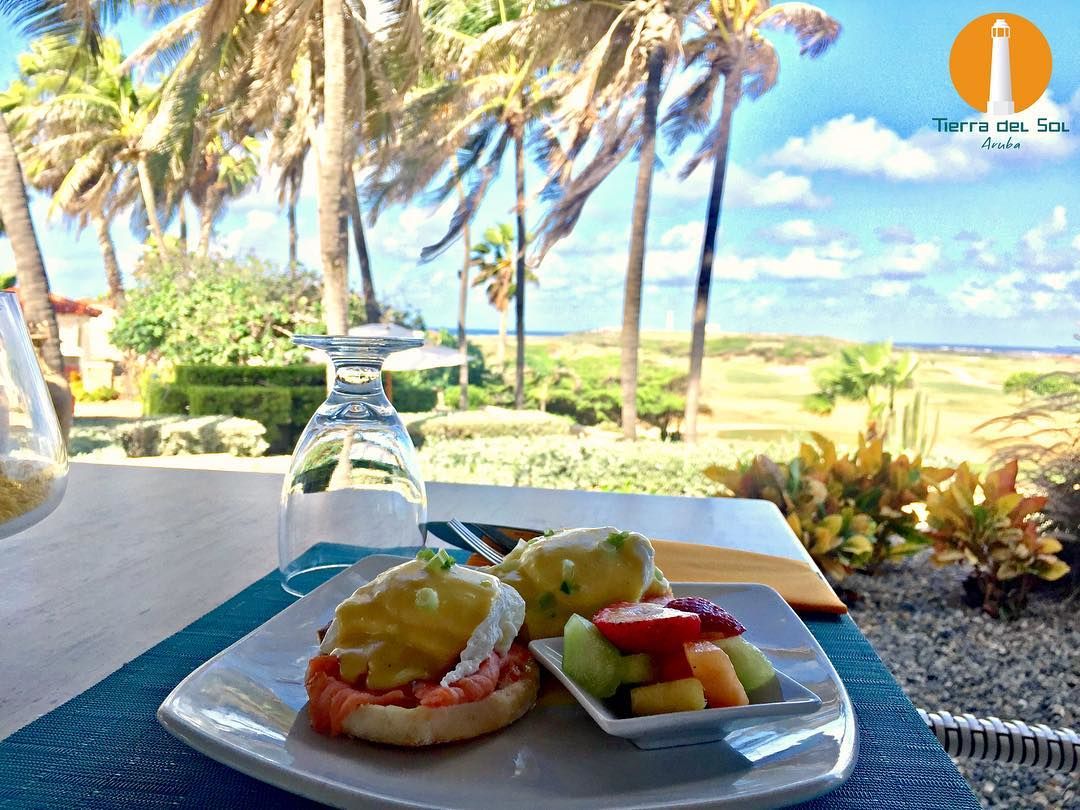 Lobster Cappuccino, Oven-roasted Portobello Mushroom, & French Toast.
Their divine view of Aruba's north coast along with the Tierra Del Sol golf course, an a la carte menu full of tasty treats for meat, seafood and veggie lovers alike, and flowing mimosas.
Hours:

 11.00 AM – 3.00 PM
💲: 49.00
Windows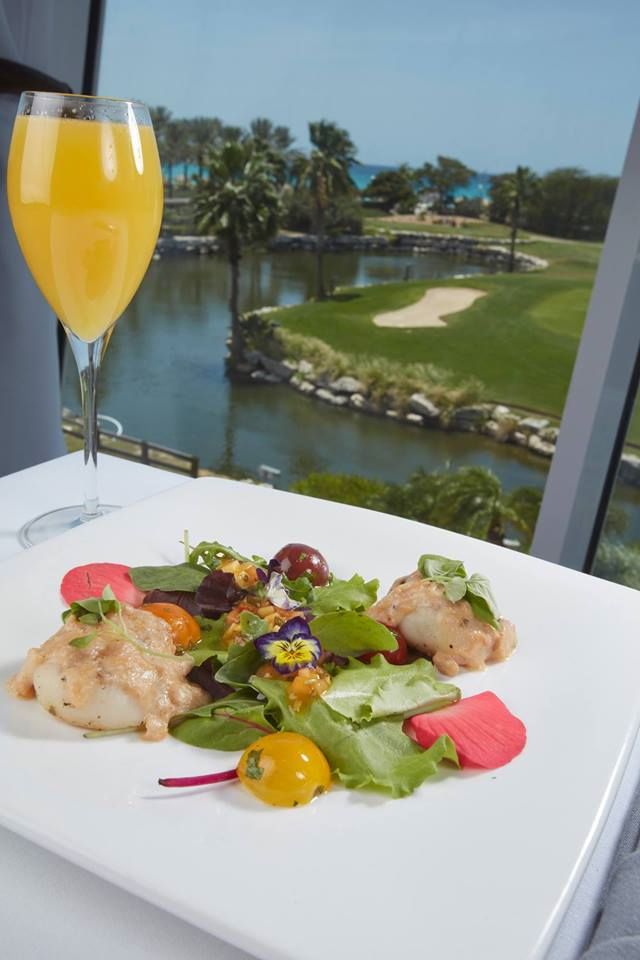 Spicy Seafood Ceviche, Asparagus Brie Mousse Egg, & Grilled Scallops served with Crabmeat Ragout and Mango Chutney (pictured above).
Endless mimosas, a gorgeous view of the Divi Links golf course and the Caribbean sea, as well as an a la carte menu full of delectable dishes that are visually appealing too!
Hours:

 10.30 AM – 2.00 PM
Ruinas del Mar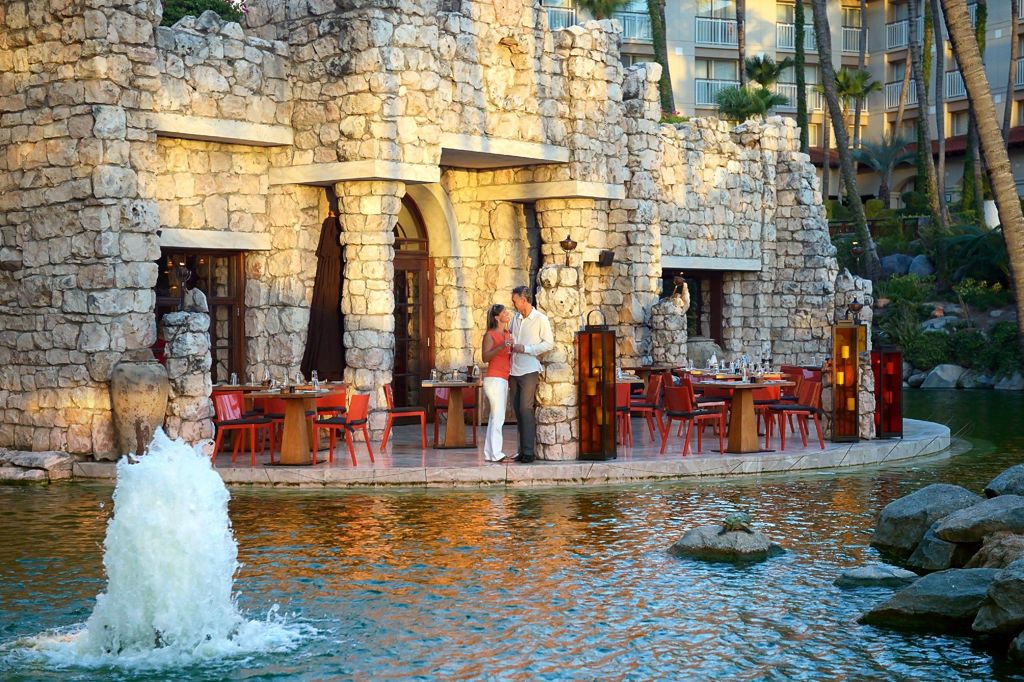 Oysters, Made-to-Order Pastas, and Sushi.
Champagne Brunch with a gorgeous view of Aruba-inspired architecture with relaxing water elements. Not to mention a broad selection of delicious brunch foods. They are also very accommodating when it comes to food allergies, or dietary restrictions. Just give them a heads up, & they'll hook you up!
💲: 58.60
White Modern Cuisine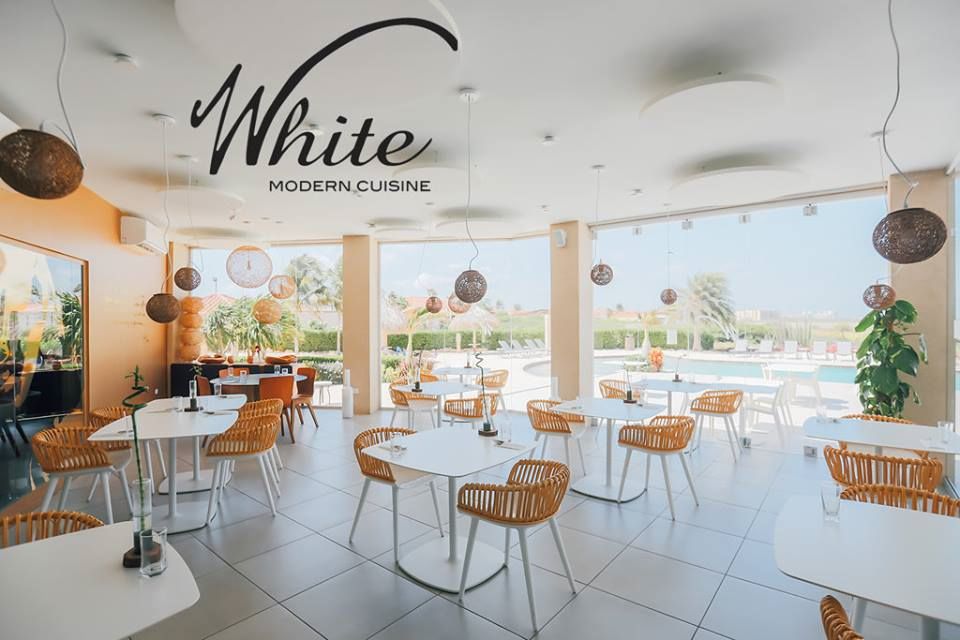 Poffertjes, Rosbeef Benedict (for the vegetarians, you can order this without the meat as well), & Tuna Poke.
A la carte fine dining brunch experience created by owner and local chef, Urvin Croes. Bonus: flowing mimosas!
Hours:

 10.00 AM – 2.00 PM
Now enough dillydallying on this tasty list, go get some grub before you get hangry.
*Clink Clink Hooray*
Be sure to keep up with the VisitAruba Blog for more insights on Aruba restaurants, as well as tips and recommendations from the One Happy Island's PROUD FOODIES, who also happen to be a part of the VisitAruba team. Hehe!
Follow us on Facebook for the latest updates, especially catered for the Aruba Lovers of the world.
*Updated on 07/15/2019