Vacation rental properties in Aruba
There are a variety of vacation property rentals available in Aruba to suit every type of traveler. Whether you are looking for a no frills cosy studio apartment, a private beach side villa, a luxurious condo or a fully furnished timeshare unit, Aruba offers it all. Available properties can be found in all price ranges and depend on location, group size, level of comfort, square footage and amenities. Based on the wide range of available properties in Aruba, it won't be difficult to find the perfect vacation rental just for you.
Vacation House or Villa in Aruba
There are many comfortable villas available for rent throughout the year in Aruba. However December is the busiest time in the year and many villas are rented several months in advance. With villa property rentals you will have plenty of room for the whole family or a large group of friends and you will have your own space with complete privacy from other tourists. By staying in a villa you will enjoy the same comforts you enjoy at home, such as a fully equipped kitchen, multiple bedrooms and bathrooms, barbecue and private outdoor seating space and any other features you might be looking for in the perfect vacation house. Some villas feature a pool, while other are located within walking distance of the beach.
If you are interested in an Aruba vacation villa or house rental, many home owners rent their villas themselves or use a rental agencies. Please find below some vacation rental properties: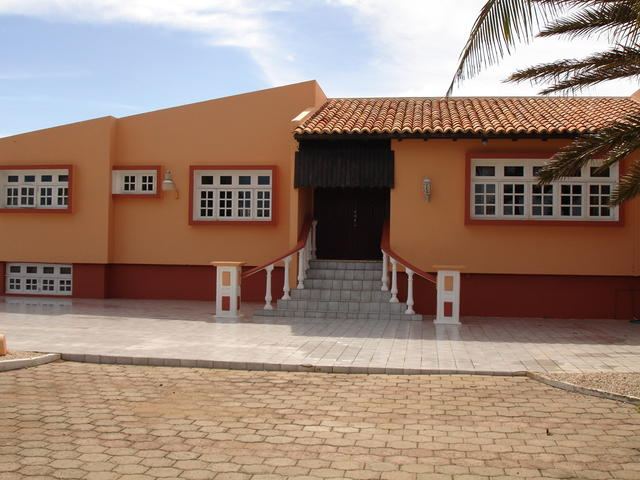 Aruba Beach Front Villa offers an escape from crowded hotel beaches by providing your very own beach side accommodation. Relax in this beautiful seaside home possessing the best of what Aruba has to offer...Read more
---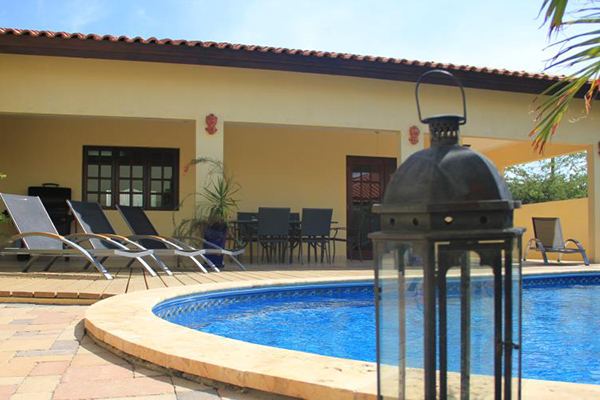 Villa Opal is a tropical gem, waiting for you to be discovered. It is the ideal holiday home for a family or a group of friends to get away from it all. Villa Opal is located in the upscale neighborhood of Rooi Santo (Malmok/Westpunt area), close to the beach, the Aruba Racquet Club and the Tierra del Sol Golf Club...Read more
---
Vacation Condo or Apartment Rental in Aruba
Many visitors select a condo or apartment as their vacation property. In Aruba, there are a number of conveniently located apartments that come fully furnished and are ideal for both short-term and long-term stays. Rentals are available across the island including spots near Palm Beach, Eagle Beach, Noord, downtown Oranjestad, and towards San Nicolas. Choose among a studio, one-bedroom, or a two-bedroom condo-apartment rental that includes a kitchen, complete apartment furnishings, or a comfortable community feeling among the other residents, both vacationers and Aruba locals.
Many travelers to Aruba prefer vacation apartments as rentals over a resort or hotel because of size, convenience, and the at-home atmosphere. Depending on the apartment, you may have free internet access, daily housekeeping services, breakfast, a pool, outdoor dining facilities like a barbecue and patio seating, among many other amenities. Whether you stay for one week or three months, there are varieties of options for a condo-apartment rental in Aruba.
Featured Accommodations:
Rent a Timeshare
A timeshare unit often goes beyond a regular hotel room in that it usually also includes a kitchen and can also include more than one bedroom, plus a living room. Timeshare units include the amenities offered by the resort or hotel, such as a fitness center, business services, pool and on-site restaurants. For more information about timeshare rentals, please visit our Timeshare rentals page. If you would like to see a list of the different timeshare resorts in Aruba and what they have to offer, please visit our Timeshare page.