Friday, September 30, 2016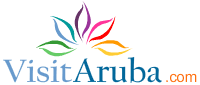 Aruba vacation and travel information on Aruba hotels, beaches, restaurants and so much more
skip to main content
Horseback Riding
There are many ways to explore Aruba and one of them is on a horse. You don't need to be an experienced rider to join a horseback riding tour; all ranches have well trained horses and friendly and knowledgeable tour guides. Most ranches allow children of 6 years and older to ride their own horse. Children under 6 years can join their parents on the horse. You can enjoy Aruba's nature during a trip through National Park Arikok, the Sand Dunes, Natural Pool and Natural Bridge, but you can also choose for a relaxing ride along Aruba's coastline.
horseback riding operators
The Gold Mine Ranch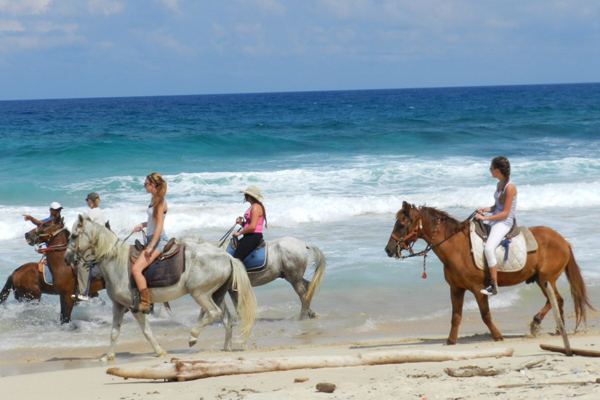 Gold Mine Ranch focuses on small groups. The tours are almost non-stop and are not getting back to the same road twice. Private and group tours available to the Gold Mine Ruins, Budui Beach, Wariruri Beach, Natural Bridge, Sand Dunes and Boca Grandi.
---
Rancho La Ponderosa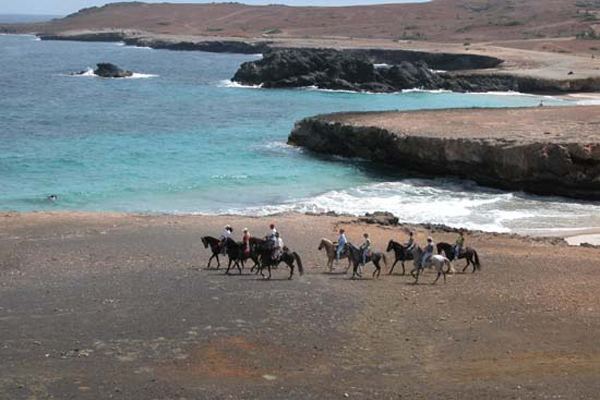 Rancho la Ponderosa focuses on intimate groups in which customer care and customized service is possible. Furthermore Rancho la Ponderosa seeks to offer a more complete equestrian experience, offering better quality horses to its customers as well as additional instruction and demonstration trials. Rancho La Ponderosa is offering private and group tours to Wariruri Beach, Bushiribana Gold Mine Ruins and the Ostrich Farm.
---
Rancho Notorious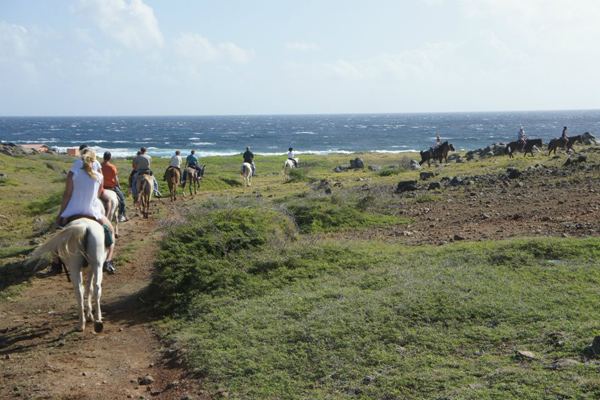 Rancho Notorious focuses on small groups and beginners. One, two and 3 hour guided horseback riding tours available to Malmok Beach, North coast/Sand Dunes, Alto Vista Chapel and the California Lighthouse.
---