Wind Creek Hospitality is excited to announce that it is launching its proprietary Battle Challenge gaming experience at its Wind Creek Crystal Casino in Oranjestad this week. Located at the Renaissance Aruba Resort & Casino, the Battle Challenge is a new game within a game concept that elevates the player experience where guests can challenge other guests to compete in a race while gaming for the chance to win extra prizes.
"Battle Challenge is a unique, proprietary gaming platform that lets players compete head-to-head for great prizes while simultaneously playing against the house on an individual slot machine", stated Ken Rohman, Chief Marketing Officer for Wind Creek Hospitality. "More importantly", continued Rohman, "is that the extra prizes come with no additional payment. It's just an extra level of competition, excitement, and fun that can result in some extra rewards for our players."
Recognizing an opportunity in the marketplace, Wind Creek set out to develop a new type of game offering at its casino resorts that let groups of players compete against each other for additional prizes. The result of this year-long development effort is Battle Challenge. Players who want to join in the excitement, simply play at a slot machine just as they normally might but play a secondary racing game that is shown on additional adjacent screens using a combination of the slot game output and "power-ups", akin to old school go-kart racing games. A player's racecar speeds around the racetrack, using the wager and win on a slot machine as the accelerator. The "power-ups" allow players to slow down opponents by throwing mud at or freezing out other cars on the track. Other power-ups let players "shield" themselves from those types of hazards played by others in the game.
At the end of each race, which lasts roughly two minutes, prizes are awarded to first, second and third-place finishers in the race, consisting of free play, food credits, and similar casino rewards easily recognizable by regular patrons.
Wind Creek introduced the Battle Challenge concept at its casino in Pennsylvania earlier this year, and in Alabama just last week. The early response from customers has been overwhelmingly positive and getting this new game into its first international location at Renaissance Aruba Resort & Casino has been a priority for all involved.
"We are very excited to be adding Battle Challenge to our gaming floor," stated Paul Gielen, General Manager of Renaissance Aruba Resort & Casino. "We believe that this new game concept gives casino goers in Aruba truly unique and rewarding experience not available anywhere else on the island and will be a great option for locals and visitors alike."
Battle Challenge is now live and available for play at the Wind Creek Crystal Casino at Renaissance Aruba Resort.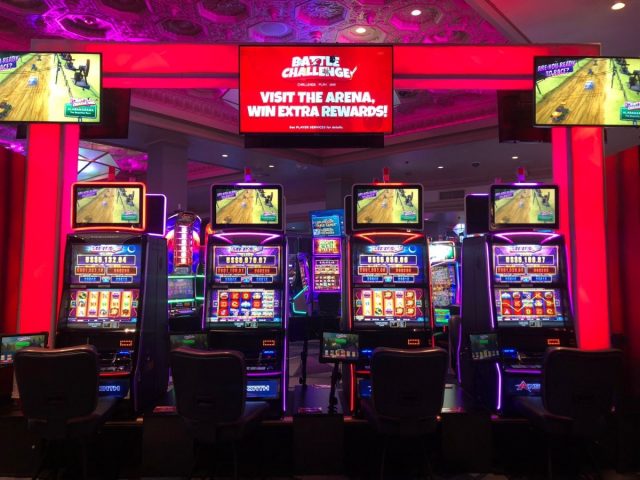 Article written by Renaissance Aruba Resort & Casino