Pelican Adventures N.V., one of Aruba's very first watersports and tour companies, recently received the prestigious Caribbean's Leading Tour Operator award from Carnival Adventures, Carnival Cruise Line. Pelican was awarded for its commitment to excellent business practices, its position as a leading provider of shore excursions and reputation for first-class service.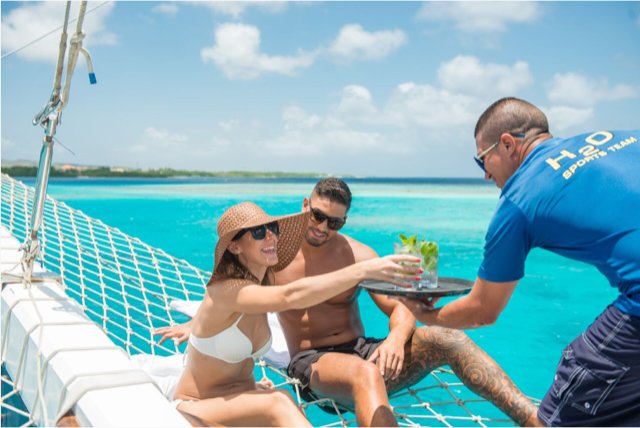 "Your recent achievement speaks volumes to your commitment to your clients and our guests", says Erika Tache, Director Product Development of Carnival Adventures, Carnival Cruise Line. Pelican Adventures has been successfully providing tours to Carnival Cruise Line guests, especially the VIP Cruise & Snorkel with Lunch and the Sailaway Beach & Snorkel Cruise.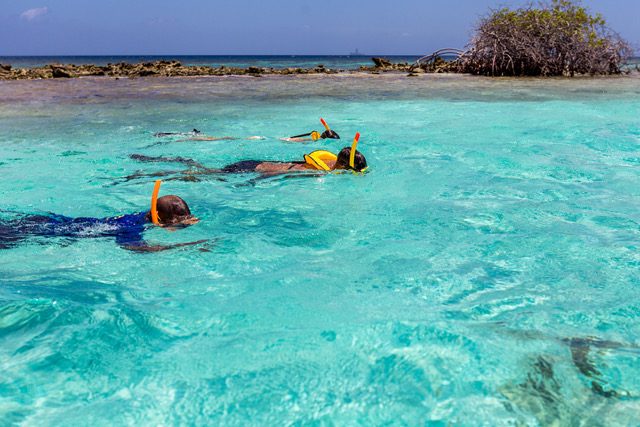 Both tours sell out months in advance, throughout the year. "Receiving this prestigious award from Carnival Cruise Line is a great honor and stimulates us to do even better in the future, delivering amazing shore excursions to cruise line visitors, as well as all other visitors to Aruba and our local citizens", stated Dylan Molina, Pelican's Director of Sales and Marketing.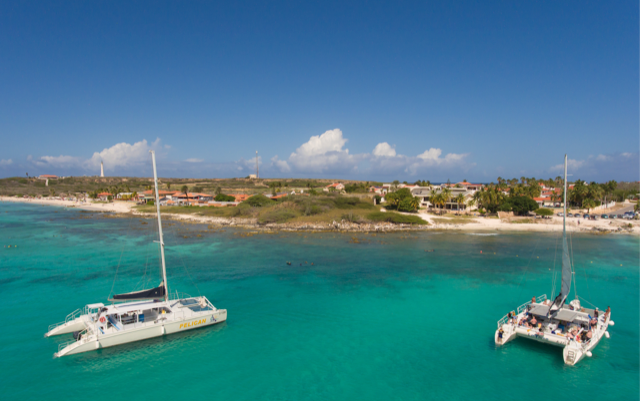 Pelican Adventures N.V. was founded on May 26, 1986 and is still owned and managed by Mr. Oscar S. Henriquez and Mr. Martin Molina today. Pelican Adventures N.V., this year celebrating its 32nd anniversary, operates on-land and on-water tours, including the exclusive Monforte III Luxury Cruise, sales force and activity desks at 6 prime locations, a restaurant (Pelican Nest Seafood Grill), Pelican Sail & Snorkel tours with the Pelican One, Pelican Too, and Le Tigre catamarans, sightseeing and island tours by bus and by Jeep and the Pelican Pier Bar at Pelican Pier on Palm Beach, employing 90 people.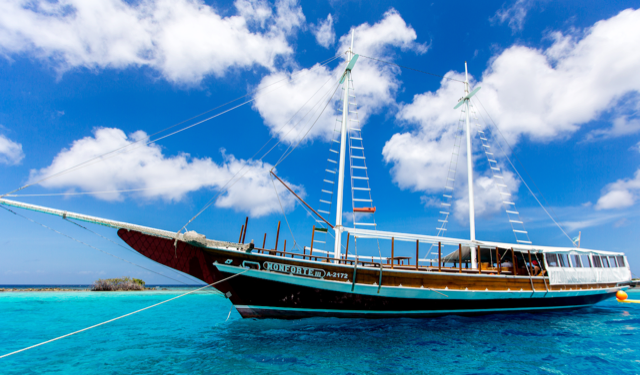 For more information view Pelican Adventures or visit their Facebook/PelicanPierAruba.
Article written by Pelican Adventures