Hilton Aruba Caribbean Resort & Casino celebrated its 60th anniversary last month, and launched a "60 days of celebration" campaign, highlighting the resort's deep roots within the Aruban hospitality, history and culture.
The second in the series of Sunset Grille wine dinners on September 13th, 2019, showcases the steakhouse's elevated cuisine in collaboration with a top-tier local wine supplier.
The four-course pairing dinner guided by Divino's sommelier packs extra star power. The menu for the evening was created by French-trained Executive Chef Matt Boland, and French-born Executive Sous-Chef Katia Soujol.
Katia, who hails from Provence, France, started cooking with her grandma in the countryside, then later followed her passion and graduated from the Culinary Institute in Nice.
From then on she garnered impressive accolades everywhere she went, from Master Chef of France, to Top French American Chef. Her nomad career took her to great Michelin restaurants in France, the UK, and Germany, and midway she joined Hilton in the USA, combining her career with teaching Culinaria at the Art Institute of California and Long Beach Community College.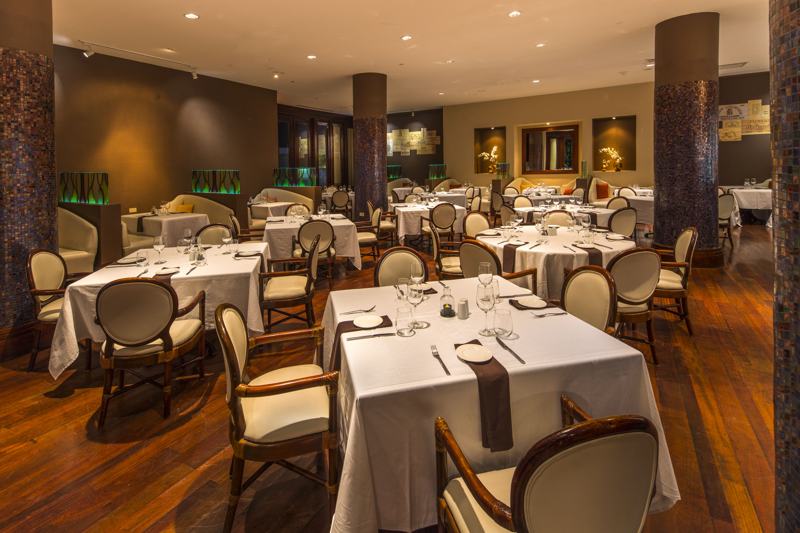 Cooking in Hawaii, Vietnam, Cambodia, China and India, appearing in many magazines radio and TV shows, promoting her special recipes, and making guest cooking appearances surely prepared Katia for her role in Aruba, as Executive Sous-Chef at Hilton Aruba Caribbean Resort & Casino. And while she admits that she at first had no clue where the island was located on the map, when the offer came, she decided to bring her knowledge to Hilton Aruba and pass it on to the next generation of Culinarians.
On the menu, for the second in the series of Sunset Grille wine dinners:
Coconut and citrus tiradito with salmon rillettes, paired with Rodney Strong Charlotte's Home Sauvignon Blanc 2017, as the appetizer.
Lobster Thermidor, paired with, Rodney Strong Chalk Hill Chardonnay 2016, as the seafood course.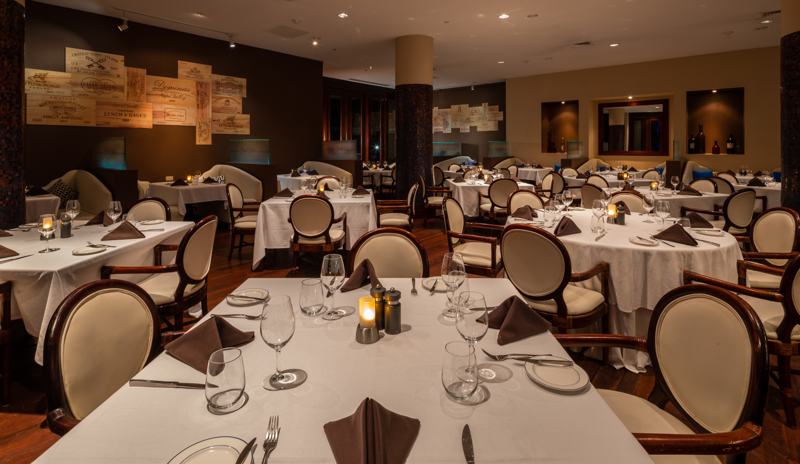 Lamb loin with mushroom gastrique and blue cheese pan bollo, paired with Rodney Strong Russian River Pinot Noir 2015, as the main course, and warm chocolate and espresso cake paired with, Rodney Strong Symmetry 2014, for dessert.
The evening starts off with a welcome reception 6:30pm at Mira Solo Bar, and seating commences at 7:00pm in Sunset Grille, all at the reasonable $99 per person, in honor of the property's 60th anniversary as the first luxury hotel on the island.
About Rodney Strong Vineyards
A family-owned winery based in Healdsburg, California, founded in 1959 by wine pioneer and former dancer, Rodney Strong, the winery focuses solely on Sonoma County grape growing and wines. Rodney Strong Vineyards sources from throughout Sonoma County and has 14 estate vineyards.
*Article written by Hilton Aruba Caribbean Resort & Casino
*Photos by Hilton Aruba Caribbean Resort & Casino