Escort the old year out and ring in the New Year at Hilton Aruba Caribbean Resort & Casino.
A memorable tropical New Year's Eve Grand Fiesta will unfold on the pool deck of the resort, delivering six hours of non-stop poolside partying.
The much-anticipated event includes a premium open bar from 7pm to 1am, including Moët & Chandon champagne and even a tropical cocktails bar featuring famous cocktails invented at Hilton hotels around the world.
A lavish dinner buffet will be served from 7pm to 10pm, featuring traditional holiday favorites and seasonal specials.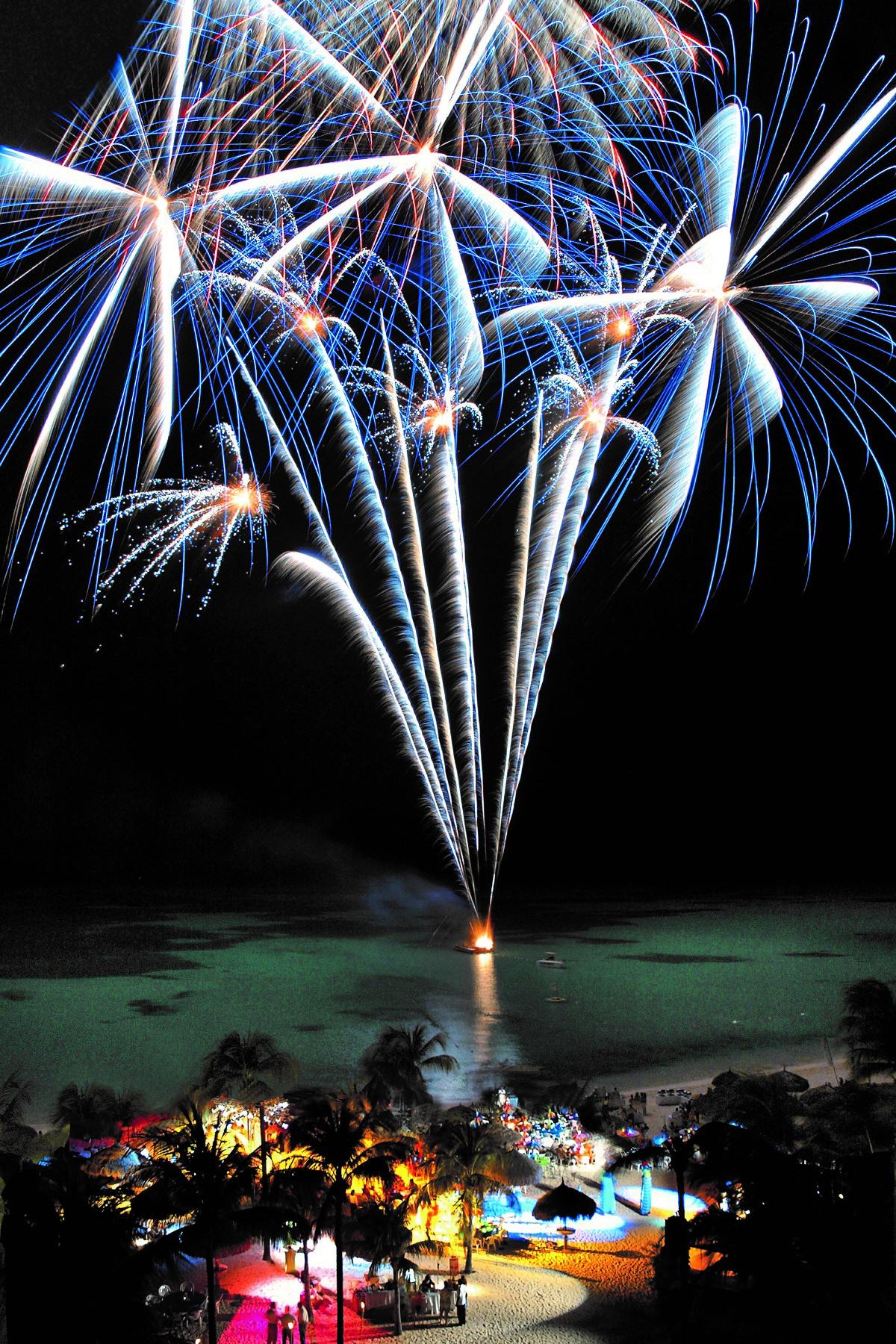 For the NYE Grand Fiesta buffet, the culinary team is featuring homemade soups, gourmet salads, freshly composed salads and a sushi rolling and tuna tataki action station, as appetizers.
An enticing anti-pasto and deli selection, and a raw seafood bar on ice, including Seafood Ceviche, Smoked Salmon, Oysters Rockefeller and Oysters on the ½ Shell, are complemented by a carving station serving Roasted Certified Angus Beef Sirloin, and whole Salmon, baked in flaky pastry.
The NYE Grand Fiesta buffet also features an innovative Risotto action station, and delicious hot dinner entrees with Chicken Spinach Fontina Roulade Dijonaisse, Rosemary Thyme Honey Lamb Chops, with tasty sides among them.
Sweet ending such as Ponche Kuba Cheese Cake, Deluxe Petit Fours, Key Lime Tarts, Eggnog Crème Brulee, assorted Mousse Shooters, Homemade Tiramisu, Cheese Cake and Cashew Cake, make for a perfect dinner conclusion.
Guests will enjoy a live band & DJ entertainment, playing the greatest hits, leading up to midnight countdown and a spectacular fireworks show over the water.
Wristbands for this six-hour event may be purchased at $199pp, kids 17 and under $99, starting December 27 in the Aruba Tower Lobby.
For patrons with a different dining preference, Executive Chef Matt Boland has prepared a three-course menu for the Sunset Grille featuring the finest steaks and seafood specialties highlighting the taste of the restaurant.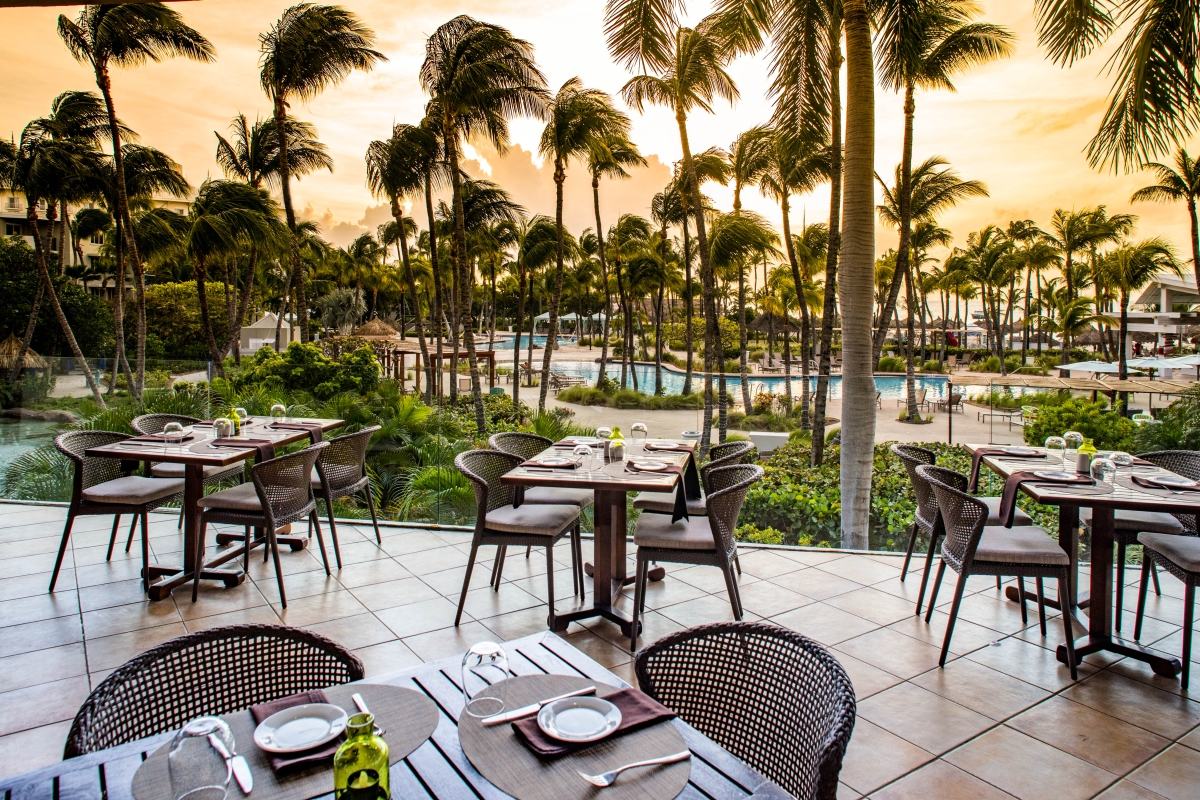 The New Year's Eve dinner at Sunset Grille may be complemented by the Grand Fiesta, joining the party at 10pm with non-stop poolside partying and fireworks at midnight.
Wristbands for the Grand Fiesta following dinner at the Sunset Grille can be purchased at $119pp, kids 17 and under $69, starting December 27 in the Aruba Tower Lobby.
*Article written by Hilton Aruba Caribbean Resort & Casino
*Photos by Hilton Aruba Caribbean Resort & Casino