Your Worry-free travel flexibility
We realize that in these uncertain times you may be dreaming of a sunny vacation to Aruba yet are perhaps hesitant to make definite plans.
We are committed to offering our guests the best service possible and have introduced a new cancellation policy for utmost flexibility and peace of mind. For new Reservations as of June 15 2020:
Free cancellation or modification up to 72 hours prior to arrival date.
​And yes, our Promotion Rates also remain flexible!
Your worry-free safety
The health, safety and well-being of our guests and staff members remains our highest priority at Paradera Park and we take great pride in maintaining a high standard of care and cleanliness.
We are working closely with global and Aruba public health authorities and Aruba hotel & tourism associations (ATA | AHATA | CHTA) to ensure safe social distancing and comply with professional guidelines as to cleaning and hygiene protocols.
Our hotel teams are receiving ongoing briefings and enhanced operating protocols.
We have increased the frequency of cleaning our public area.
We have secured safe social distance in reception area, pool & lounge areas.
We have implemented hand sanitizer stations public areas and provided all rooms with locally made Aruba Aloe hand soap & hand sanitizer.
The Aruba Tourism Authority in collaboration with stakeholders and the Department of Public Health have introduced the 'Aruba Health & Happiness Code' to be implemented on the island. This new certification program will ensure Aruba's visitors that the island will uphold the highest health and safety protocols throughout their entire stay.
The objective of the new certification program is to improve the hygiene protocols across the island and to ensure all local tourism-related businesses meet the required standards to earn the official 'Aruba Health & Happiness Code' seal (HH-Code). Paradera Park has received the HH Certification.
Your worry-free vacation
We are here for you! For a convenient and relaxing stay Paradera Park offers the following amenities & services:
online check-in (skip the Reception, relaxation upon arrival!)
private airport pickup service
breakfast room service
grocery delivery service
restaurant delivery service
access to our online Aruba Insider's Guide (Lot's of island info)
access to our in-house chat (anytime, anywhere)
privately situated rooms with spacious porch or balcony
all rooms offer a fully equipped kitchen
spacious property with ample lounging areas
free beach chairs, cooler & beach towels
Reception & Tour Desk
An intimate boutique-style resort conveniently located in the heart of Aruba. Paradera Park is commended for unobtrusive and personal service, immaculate property and rooms, and quiet yet central location. With a total of 17 apartments privately tucked away in lush tropical gardens, this intimate resort provides ultimate comfort and a high level of privacy and tranquility.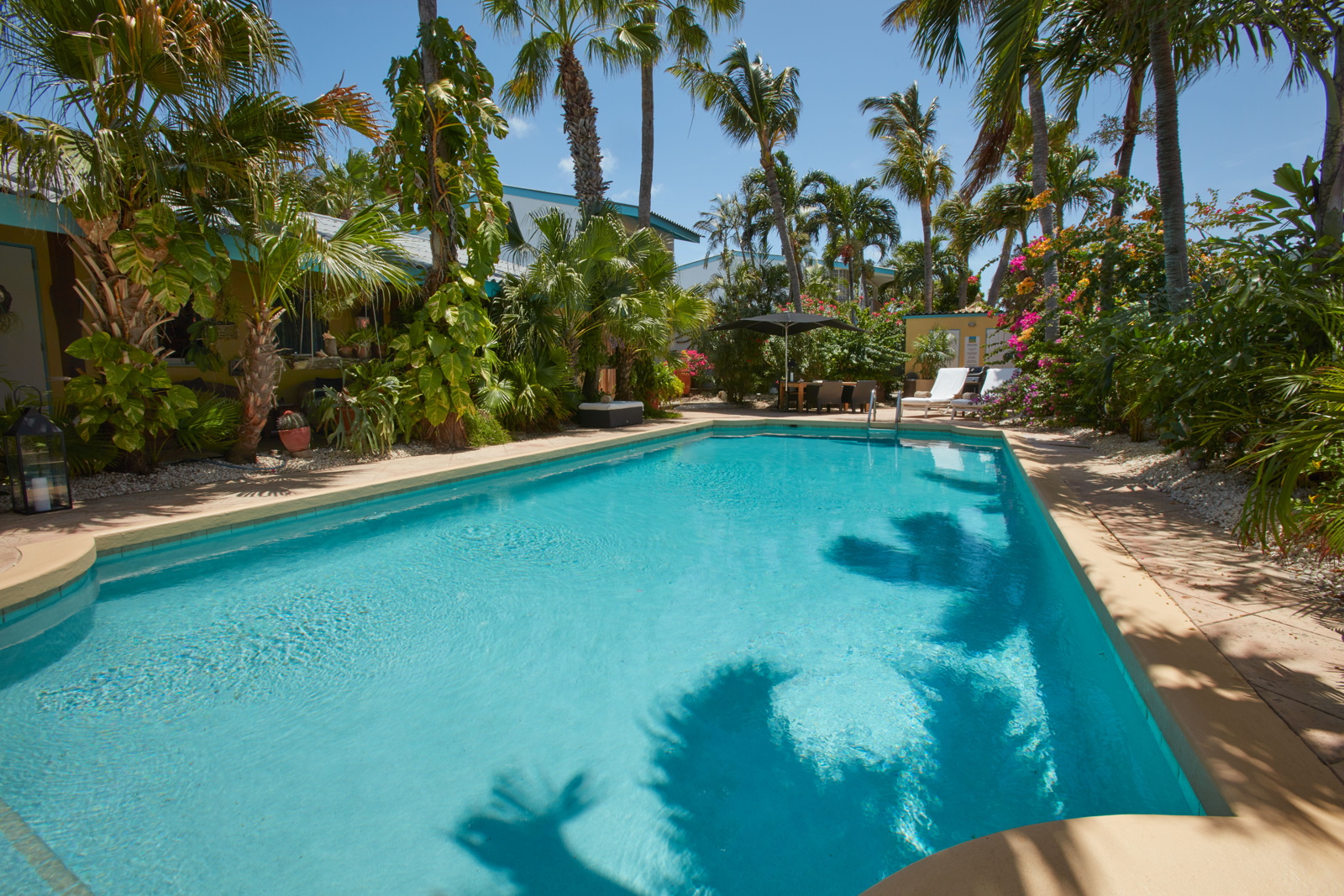 Discover more of Paradera Park Aruba.
Article written by Paradera Park Apartments