The Aruba Ariba is considered the island's iconic cocktail and every bartender knows it was created at the Carib, The Aruba Caribbean Resort, in the 60s.
The recipe? It often varies, but the original one, concocted on July 1st, 1963, included vodka and white rum, laced with Crème de Banana, flavored with Grand Marnier, fruit punch, lemon-, pineapple-, orange juice and grenadine syrup.
Credit for the creation of the cocktail must go to former Carib bartender, Juan "Jocky" Tromp, and recently the Hilton Aruba Caribbean Resort & Casino had the pleasure of hosting him and his family for dinner at the Sunset Grille.
Mixologist Tromp was working at the time as a bar-back at the Bali Bar when he invented the Aruba Ariba cocktail. The drink was originally named the Ariba Aruba but is now most commonly known as Aruba Ariba.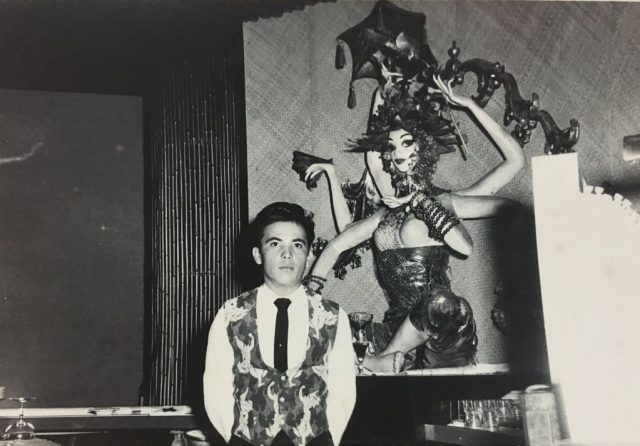 Tromp still keeps his original recipe on a piece of paper which he treasures, with all ingredients listed.
As guest of honor for the night, the resort awarded Tromp a Certificate of Recognition, celebrating the most popular cocktail's 55th anniversary. The award was proudly toasted with an Aruba Ariba.
The evening provided an excellent opportunity for old timers and new timers to mix and mingle, as some of the resort's current team members remember working with Tromp in the Good Ole Days.
Tromp is a taxi driver at present, and next year he will be celebrating 60 years in hospitality and tourism. He remembers starting in the industry in 1959, the year it all began, the same year as the Aruba Caribbean hotel opened.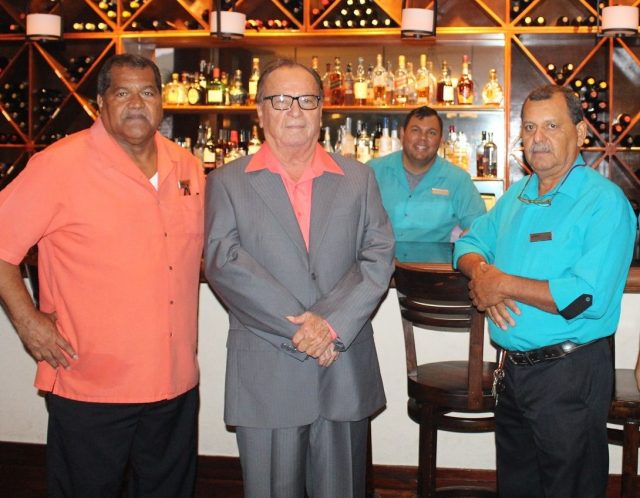 The Aruba Ariba cocktail is a signature cocktail at the Hilton Aruba Caribbean Resort & Casino. Many visitors solicit the recipe and recreate it at home, bringing back fond memories of vacations in the sun.
Drinker beware, while the cocktail is refreshing and delicious, it is pleasantly intoxicating!
View more information on Hilton Aruba Caribbean Resort & Casino.
Article courtesy of Hilton Aruba Caribbean Resort & Casino