Courtesy of Hilton Aruba Caribbean Resort & Casino
The week of March 19th to 25th was observed as Earth Week at the Hilton Aruba resort, a time set aside to appreciate the beautiful planet we live on. Guests and Team Members joined together in demonstration of their willingness to reduce, reuse and recycle, also participating in the scheduled activities throughout the week.
During Earth Hour, on Saturday, March 24th Mira Solo featured locally made Balashi Beer, for Happy Hour, promoting Aruban products and reducing the need to import goods from overseas.
Midweek, in the morning hours, Guests, Team Members and students of the University of Aruba fanned out behind the California lighthouse for a beach cleanup, from 6:30am to 7:30am, and were treated to a breakfast buffet at the conclusion of the activity.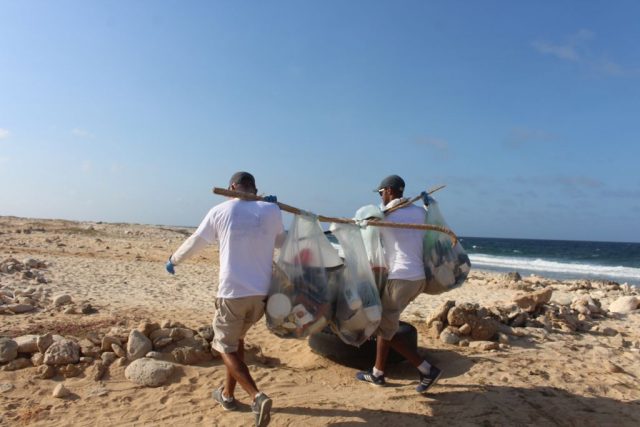 As its general goal, the resort's Blue Energy Committee set out to engage Guests and Team Members in an effort to mitigate our impact on the environment and to identify new ways of taking care of the planet.
By doing so they joined their colleagues at Hilton International who during Earth Week 2017 launched more than 1,800 environmental projects and created a positive impact in over 1,000 communities all over the globe.
Some of the novel 2018 conservation efforts included a ban on plastic straws, for the entire week, serving biodegradable cups with environmentally-friendly straws, and the planting of new tree saplings in the garden.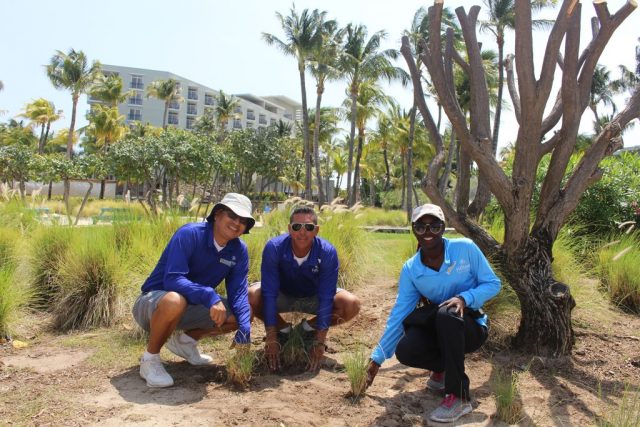 True to its Executive Statement, the Hilton Aruba Caribbean Resort & Casino was guided by the company's vision to fill the earth with the light and warmth of hospitality, in business and when it comes to its most precious resource, its people.
View more information on Hilton Aruba Caribbean Resort & Casino.