The Soul Beach Music Festival partnered with Hilton Hotels & Resorts to host a Jet Set with Purpose brunch, in the Grand Caribbean Ballroom of the Hilton Aruba Caribbean Resort & Casino.
On the program besides delightful brunch favorites and bottomless mimosas, an informed and informing panel discussion with a specific topic: "How to Get Your Philanthropy Fix in Any City".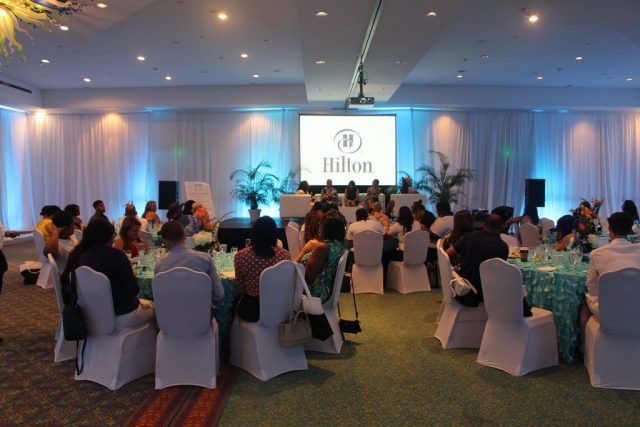 Many millennials in search of an authentic experience while travelling choose to do some good by volunteering abroad. These two concepts of travel and volunteer work have been going hand in hand in recent years and many individuals and groups decide to add an aspect of social responsibility to their list of Must Do while away.
Moderator Andrea Richardson, Head of Multicultural and Diversity Engagement at Hilton Hotels, led the discussion with interesting and thought-provoking panelists Icema Gibbs, Head of Corporate Social Responsibility at Jet Blue, Sjeidy Feliciano, Communications Manager Aruba Tourism Authority, Karen Civil, CEO, Creator, Cultivator of Live Civil, karencivil.com and Kaylen Zahara, host and social influencer star, kaylenzahara.com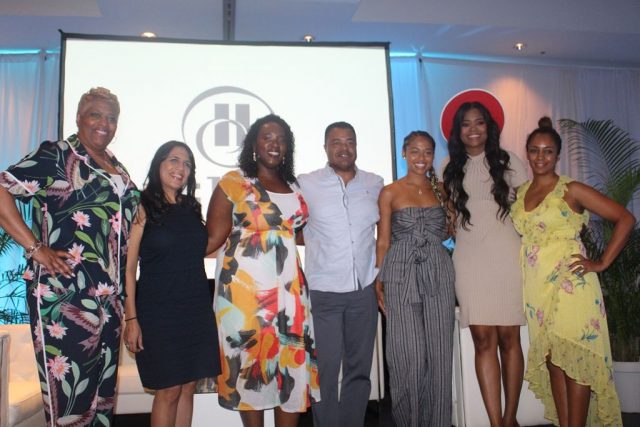 The panel recommended starting charity projects at home, before venturing overseas and advocated for charity as an ongoing pursuit of purpose in life.
They shared their own personal stories of volunteer work and travel around the globe and advised their audience, media members on the island for the Soul Beach Music Festival, social influencers and students of the University of Aruba and EPI Hospitality Management, to view social media as their best partner on the road to success.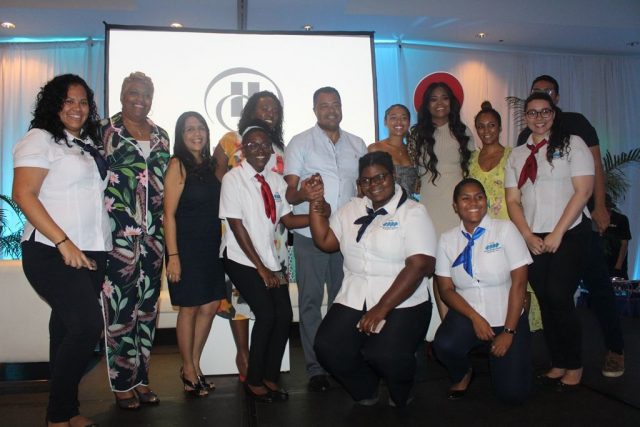 One the morning's highlight by Andrea Richardson was a summary of Hilton Hotels & Resorts activities with an inspired, energized and optimistic view of the world, in light of the company's push to making the world a better place.
Since the launch of Hilton's Travel with Purpose corporate responsibility program in 2011, it had a meaningful positive impact on global communities and their environment. The company mentored, prepared or employed 800,000 young people as part of its Open Doors pledge. It had reduced its carbon emissions by 30% and diverted more than 1.5 million pounds of soap from landfill to save lives in developing countries – helping drive a 35% reduction in the mortality rate of children under the age of five who suffer from hygiene-related illnesses in those countries.
Moreover, it recently launched an ambitious new Travel with Purpose commitment: By 2030, the company will cut its environmental footprint in half, and will double its social impact investment.
At the conclusion of the morning, Sjeidy Feliciano reported that the island of Aruba listed a few do-good projects on gogood.com, the mobile matchmaker for consumers and services that are good for the world, inviting visitors to volunteer on social projects. Pictured here, Jet Set with Purpose Brunch, bringing people together around the idea of service to local communities.
View more information on Hilton Aruba Caribbean Resort & Casino.
Article written by Hilton Aruba Caribbean Resort & Casino