Courtesy of Divi & Tamarijn All Inclusives
Divi & Tamarijn Aruba All Inclusives' signature restaurant Red Parrot is starting the New Year off with a fresh new look. Offering dining options indoors and beachside on the restaurant's outdoor terrace, Red Parrot was remodeled to offer guests a brand new contemporary interior design.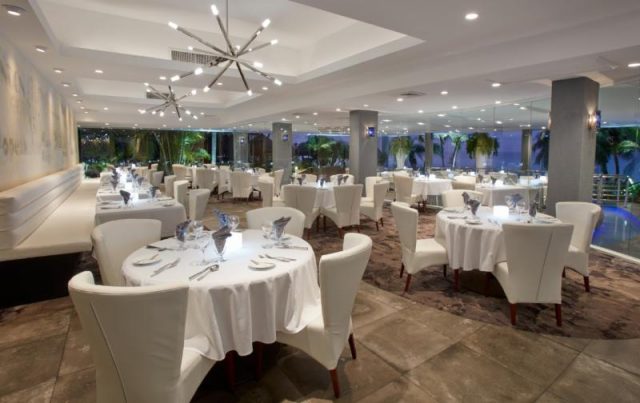 "We always are looking to enhance the dining experience for our guests at the Divi & Tamarijn Aruba All Inclusives, whether it's the newly designed and chic Red Parrot restaurant or menu selections offering 'grass-fed beef," commented Alex Nieuwmeyer, Managing Director of Divi Aruba Resorts. "We are very cognizant of the trends taking place in the culinary world, so it's our pleasure to share them with our guests and know that they are having an incredible dining experience with every meal."
Located at the Divi Aruba All Inclusive, the renovations to the décor include all new white fabrics, lighting, chairs, carpeting, paint and artwork. The new menu offers a variety of savory appetizers, main courses and dessert dishes that range from Carpaccio & Truffle, Tenderloin & Pepper, Glazed Salmon Fillet, Apple Strudel and Carmel Fondant. The beef dishes for all the properties' 10 restaurants are Argentinian sourced grass-fed beef, which is higher in certain vitamins, antioxidants and healthy fats. Red Parrot is open for dinner by reservation only.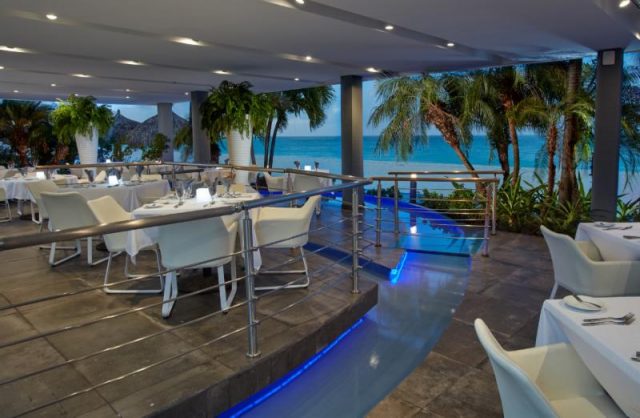 Mr. Paul Zijlstra serves as the Executive Chef for Red Parrot. Originally from the Netherlands, Chef Paul attended the Culinary Hotel School in Amsterdam, and trained in Holland with Dutch Master Chefs. In 2008, he moved from Bonaire to Aruba and began working with Divi Resorts as the Executive Chef at Windows on Aruba and Mulligans Restaurant. He had the honor of cooking for numerous members of Dutch, Arubian and foreign governments, members of Parliament and King Willem Alexander and Queen Maxima of the Netherlands during their stay in St. Maarten at Divi Little Bay Resort. In 2016, Chef Paul became one of the Executive Chefs for the Divi & Tamarijn Aruba All Inclusives, where he was responsible for sourcing the best quality food for their buffets and a la carte restaurants. He also introduced theme nights with special presentations and a variety of fresh market foods.
View more information on Divi & Tamarijn All Inclusives or discover more information about Red Parrot and the other nine restaurants available to guests, by visiting https://www.diviaruba.com/aruba-restaurants.htm.