After much anticipation the 2nd Island TakeOver Festival takes place tonight a The Harbor Arena downtown Aruba. The festival started on Wednesday with the Atech conference and continues tonight with the main concert night. The line-up will consist of legendary Reggae band UB 40 ft. Ali Campbell and Astro celebrating their 40th anniversary. From Red Red Wine to Can't help falling in love, fans will be singing their hearts out their music selection. Also, the concert will have latin sensations Sech, Lunay, Alex Sensation, Dimelo Flow & Chris Jeday. These artists have the biggest hits in Reggaeton at the moment and will give an extraordinary performance.
The doors open at 7 pm and the concert ends at approximately 1.30 am. Besides the main concert the festival continues on Saturday and Sunday. If you purchase a VIP ticket, you are able to attend all of the events.
Tickets are still available at Gas Stations Citgo Boulevard., Citgo Essoville, Citgo Palm Beach, Superfood, Fun Miles, Craft and online at www.islandtakeover.com.
Starting at noon on Saturday, EF and Partai will host the famous Pool Party at the Renaissance Hotel Pool Deck with DJs like Roberto Surace, April Love, Vainc, Jean Perez and more. The pool party is accessible to people who have VIP or Table tickets. At night Palm Beach lights up with the Block Party at The Village Mall located in front of The Hilton Hotel. Earlier in the evening at the Marriott Resort there will be a "Chef's Takeover Pop Up". Here international chefs from Peru, Argentina, Aruba and Venezuela, will take over the lobby for an incredible culinary night. Closing the festival on Sunday, Pelican Pier at The Holiday Inn will be the backdrop.
Island TakeOver is a made possible by The Aruba Tourism Authority, Aruba Trading Company and SETAR NV as sponsors and a thank you to Marriott Aruba, The Ritz Carlton, Holiday Inn, The Mill Resorts, Hyatt Regency Aruba, Renaissance Aruba Beach Resort & Casino, Divi Resorts, Barcelo , Eagle Resort, Funmiles, EF, Elite Productions and Amigo Car Rental.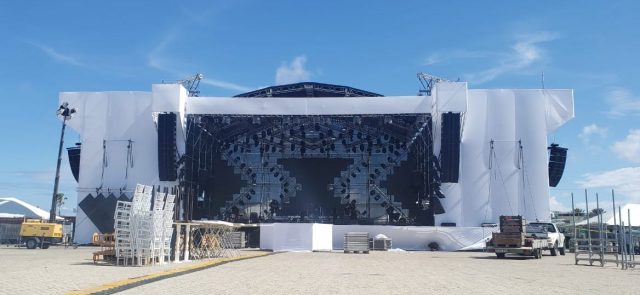 Follow Island TakeOver on Facebook for more announcements and detailed information!
Article courtesy of Island TakeOver Team