On Saturday October 19th, 2019, Fundacion Pa Nos Comunidad (FPNC), held its 2nd annual Meal Packaging Event, at Hilton Aruba Caribbean Resort & Casino. The room was lined with work-tables and teams of volunteers, empowered to become heroes in the communities, filled with a deep sense of satisfaction and social responsibility, while having a good time.
The project titled "Connect to Impact" was set to package 50.000 meals in just one day. These 50.000 meals would be given to FPNC registered families in need, throughout the year.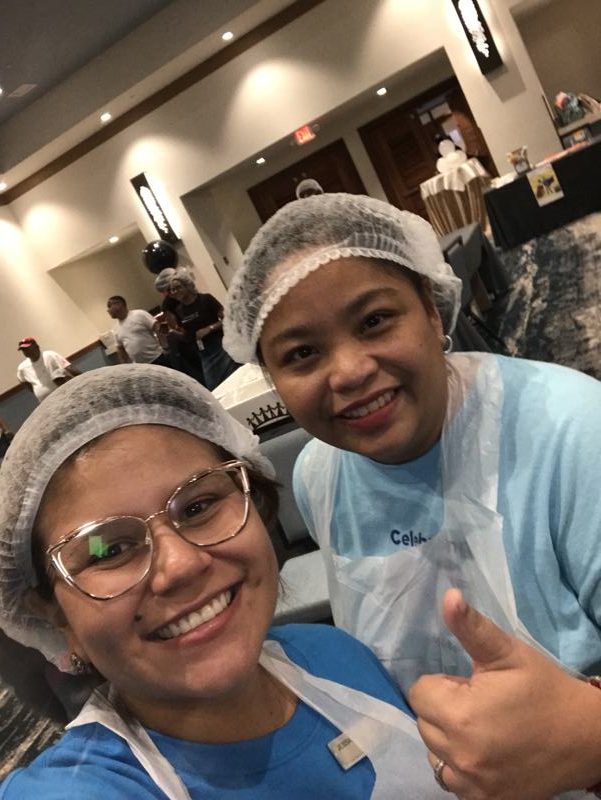 Each package can feed up to four people. This year FPNC added different types of food to enhance the monthly provisions: Spanish rice, mac & cheese, apple & cinnamon oatmeal and rice & beans.
This meal packaging project is very important, explains Director Gianaika van der Biezen, because it contributes to hunger fight on Aruba and simultaneously promotes FPNC's goal to provide healthy and nutritious food for local families in need.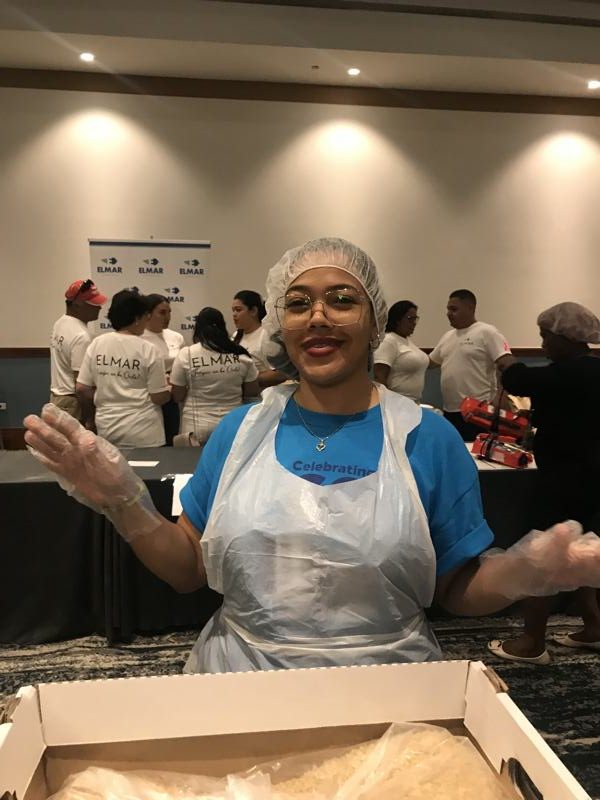 This year's community event at Hilton Aruba Caribbean Resort & Casino was attended by teams from various local companies. In order to participate, companies 'purchase' tables and formed work-teams consisting of 10 people, against a donation of AWG 1500,- to FPNC.
In return each group was given all products and materials necessary to create the food packages, weighing and assembling all ingredients, for home use. FPNC ran several four-hour shifts that day, and by the early afternoon, its goal was achieved; 50.000 boxes were neatly assembled ready for use in the months to come.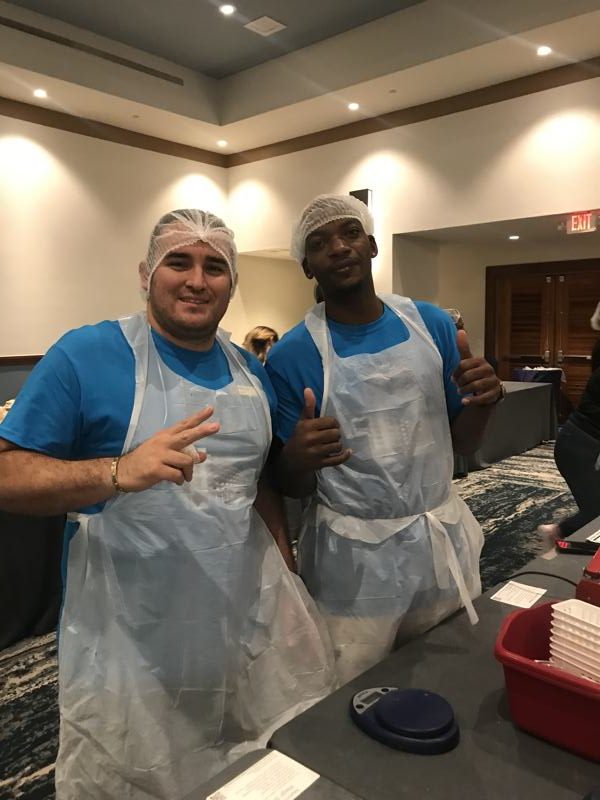 FPNC is the official Food Bank of Aruba. Its mission is to prevent and fight poverty, emotional distress and social exclusion and to promote participation, poverty-care and the general welfare on the island. The foodbank has aided families with financial challenges in Aruba, covering basic needs, since 2009. This wouldn't have been possible without the financial support of individuals, and the wholehearted donations from patrons and organizations.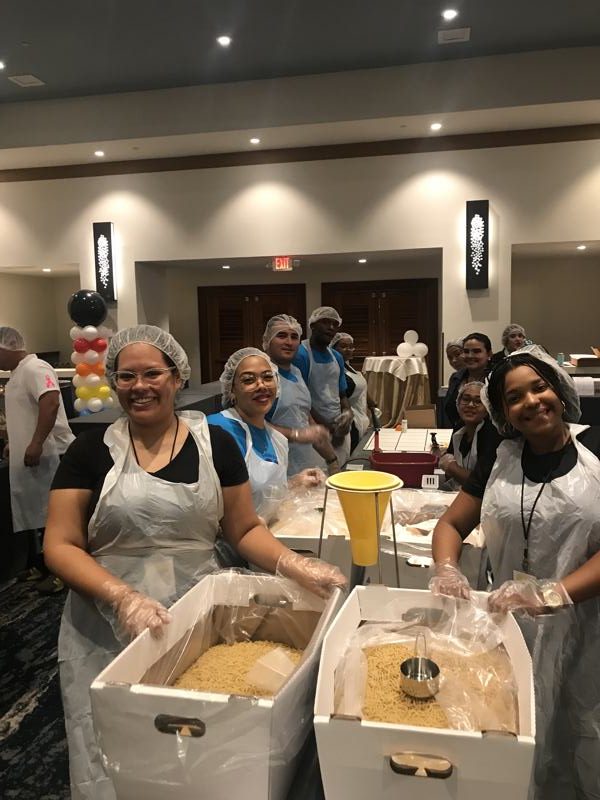 The Blue Energy Committee at Hilton Aruba Caribbean Resort & Casino, which helps plan the different community service activities, felt the project fits in perfectly with the company's philosophy investing in the local community for more than 100 years, determined to ensure sustainable and inclusive growth for all.
Take a peek at last year's "Connect to Impact" event below:
*Article written by Hilton Aruba Caribbean Resort & Casino
*Photos by  Hilton Aruba Caribbean Resort & Casino