At Holiday Inn Resort Aruba, the festive spirit of Christmas is all about being joyful, charitable, generous, and kind. On December 1st, the Christmas Spirit went all in at the hotel as they officially welcomed the Holiday Season with an event that portrayed the true meaning of Christmas: to bring happiness to others. Children's faces lit up as they personally turned on the Holiday Inn Resort Aruba's Christmas lights this year!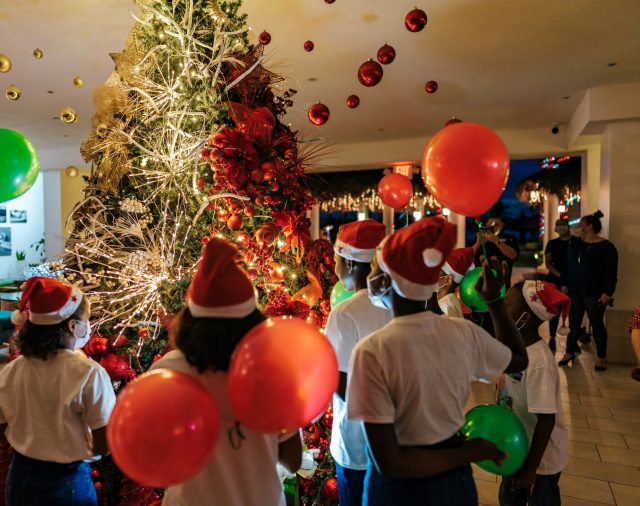 A group of 11 children from Imeldahof (a Children Home whose objective is to offer a temporary home and guidance to children that are unable to remain in their own homes) were invited to the Holiday Inn Resort Aruba to be in charge of the Christmas lighting. They got the chance to enjoy the Kids Club at the hotel with a wide variety of fun, games and activities. They also enjoyed a Kiddie Style buffet set in a charming Christmas atmosphere, right before heading to the hotel lobby to light up the hotel's tree and lights- officially starting the Holiday season at the Holiday Inn. Afterwards, they had Christmas cookies and cupcakes for dessert and each one of them received a Christmas present on behalf of the Holiday Inn.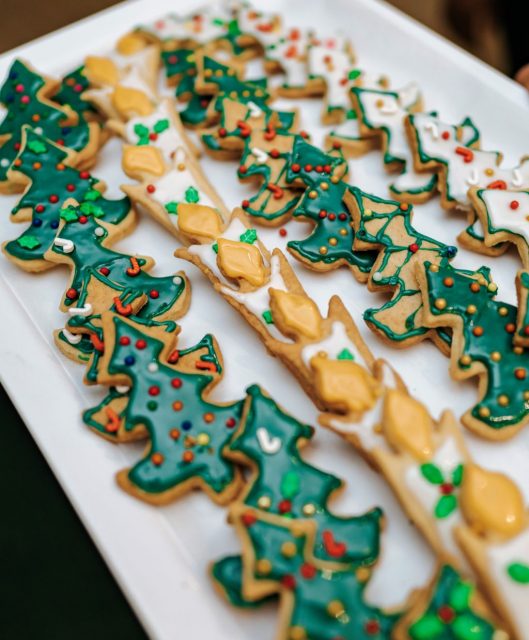 "Everything was prepared with lots of love and taking care of every detail to make sure that our most important guests for the Holidays had the best Christmas experience." said Sandra Curtis, Human Resources Director
"It was truly heartwarming and moving to see the smile on the children's faces when the lights went on. This is what this season is all about!" said Eva Ruiz, Marketing Director.
The main event took place in the hotel lobby. It was led by the Executive Committee and Victor Castellano in representation of the General Manager.
About The Holiday Inn Resort Aruba
The Holiday Inn Resort® Aruba-Beach Resort is located in Palm Beach consists of 590 rooms, the resort has a diverse array of offers. It offers a unique atmosphere surrounded by an exotic world of shopping and sizzling nightlife. You can relax in the beachside pools or experience the adventure with thrilling water sports. At the end of the day, you can also enjoy an exquisite dinner at top restaurants. It is an ideal location and it provides easy access to the island's top attractions such as Downtown Oranjestad, Tierra del Sol Golf Course, Arikok National Park and The Butterfly Farm. Queen Beatrix International Airport is located less than 8 miles away making it just a short ride from your arrival or departure point. Whether you want a romantic retreat, a family vacation or just a little downtime, this hotel in Aruba offers something for everyone.
Discover more on Holiday Inn Resort Aruba.
Article written by Holiday Inn Resort Aruba