Hilton Aruba Caribbean Resort & Casino rolled out an extensive Wellness program for the month of June in support of the fourth annual Aloe Wellness Month.
The variety of free-of-charge activities offered will help guests start their summer well, with carefully curated activities that help guests relax and revitalize their body, mind and soul. The activities offered range from SUP yoga, to mixology, Hatha flow yoga, cooking demos, and DIY aloe scrub classes unfolding around the resorts' pools, and the beach front.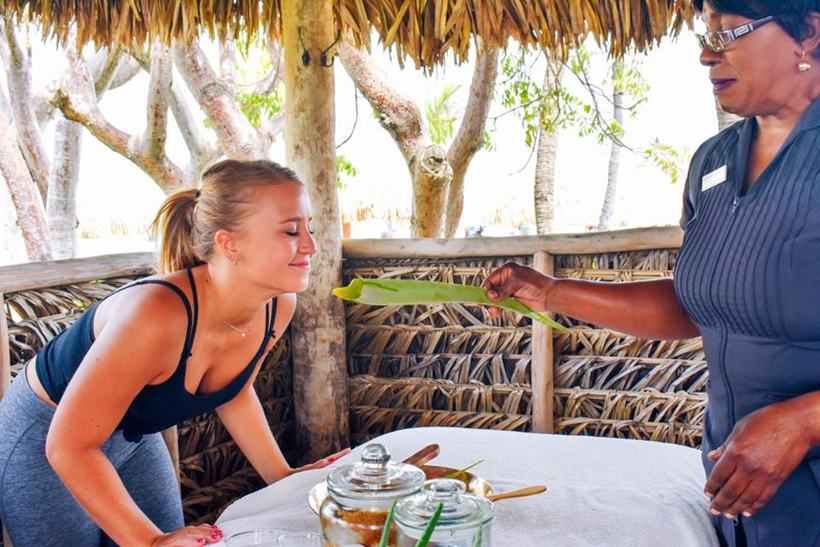 Also included in the schedule; daily bird interactions, paddle boarding, meditation, mini chair massages offered by EFOREA Spa, cycling tours, pool yoga and pool aerobics, candle light yoga, sip & flow yoga, beach volleyball, family football, chair yoga and archery, in addition to the activities organized by the on-site dive center.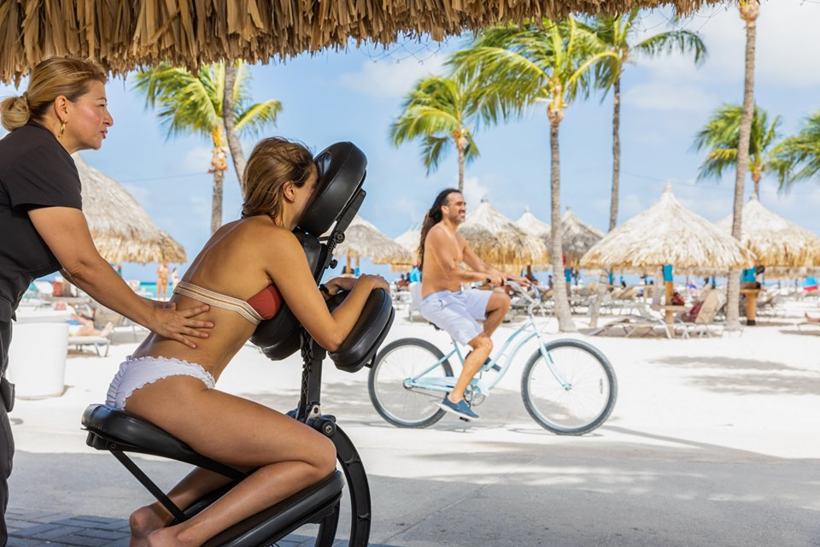 The gathering point for each activity is at the Activities' Center where a complete schedule including time and place, may be found.
As a special feature, renowned celebrity, holistic health coach and yoga instructor, Koya Webb, will be in residence at the resort conducting a number of activities starting on Monday, June 24th , with sunrise yoga at 7am. This special wellness experience with Koya Webb invites guests and the general public to awaken their mind for the spirited day ahead.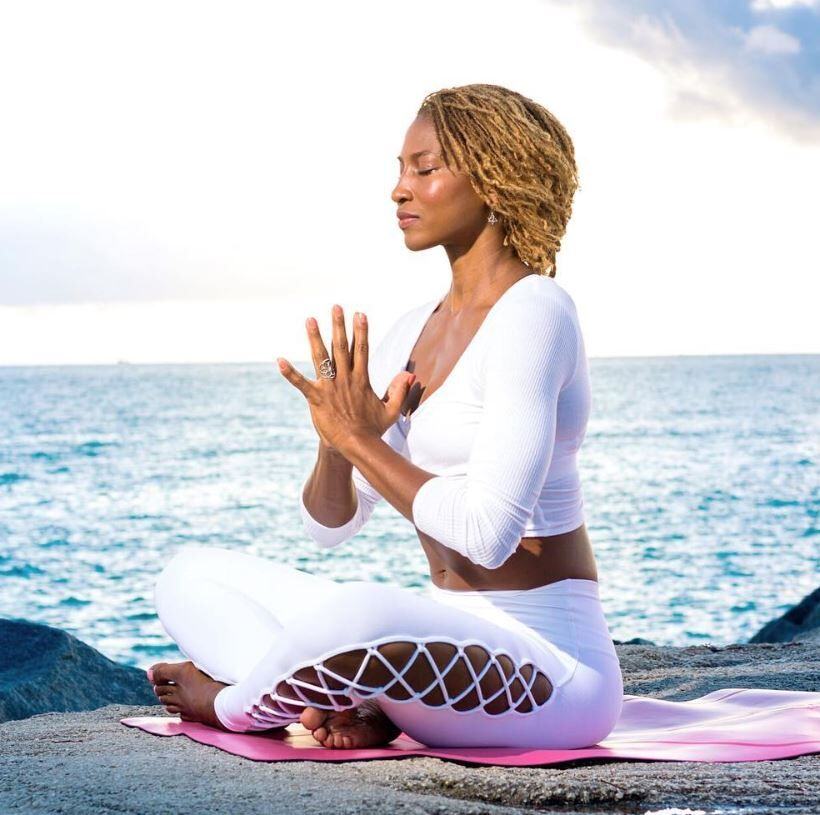 Wellness month at Hilton Aruba Caribbean Resort & Casino is dedicated to the importance of living well, raising awareness for everything from exercise and beauty treatments to a healthy life-style, balanced nutrition, and mindfulness.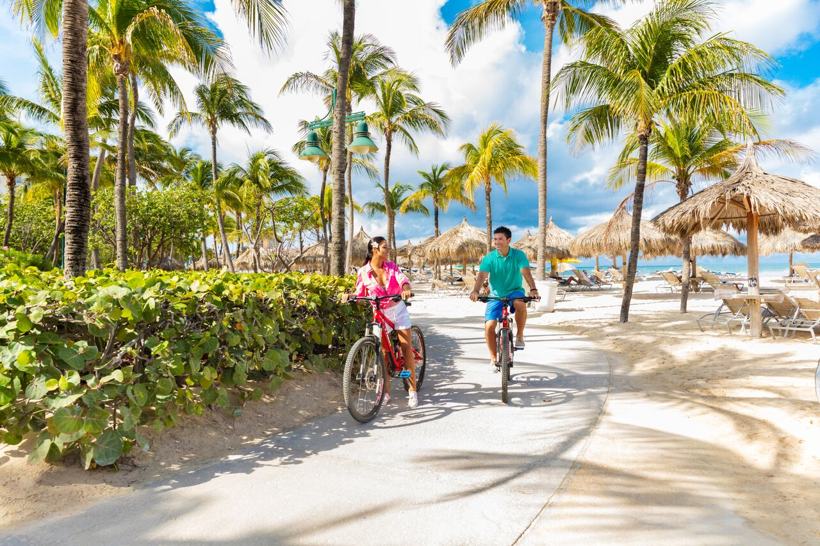 Eforea Spa
Eforea spa is the Hilton Aruba Caribbean Resort & Casino's oceanfront facility with eight treatment rooms, an outdoor cabana for couples, a full service salon, steam room, sauna and cold plunge pool.
Koya Webb
Koya Webb, who is the author of LET YOUR FEARS MAKE YOU FIERCE: How to Turn Common Obstacles into Seeds for Growth, promotes more balance and energy in her students' life, empowering them to dream big! She is an internationally recognized yoga teacher, personal trainer, holistic health and wellness coach, motivational speaker, and professional fitness model, who revolutionized the holistic living landscape. She is known as a "transformational specialist" when it comes to helping people reach their goals—encouraging them to make sustainable, positive lifestyle changes that maximize their ability to cultivate self-love, lose weight, increase energy, reverse life-threatening conditions and experience optimal health.
*Article written by Hilton Aruba Caribbean Resort & Casino