Eforea spa at Hilton Aruba Caribbean Resort & Casino opened for business last month, with upgrades and improvements, at a time when self-care, a robust immune system, and simple pampering, are most needed.
Best of all, eforea spa welcomes it local clients with a 50% discount on all treatments, and the offer to linger on after the spa experience, and spend the rest of the day under a beach palapa or a pool cabana, free of charge.
The popular oceanfront Palm Beach location, with eight treatment rooms, requires all staff members to wear masks and face shields while maintaining the facility's overall cleanliness and hygiene in accordance with Hilton's CleanStay protocols.
Using quality brands, Hilton CleanStay builds on its already meticulous cleaning standards to provide guests with complete peace of mind, while delivering the same level of reliable and friendly service as before.
"We know our local clients are as excited as we are to be welcomed back to the spa, even if it looks and feels a little different these days," says Marielle Smeets, Sr. Director of Resort Experience.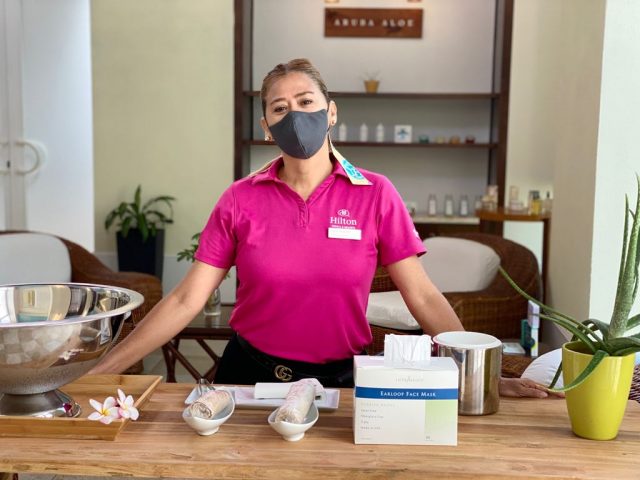 Among the new requirements, spa guests are kindly asked to wear face coverings, which are provided by the spa. Upon arrival, guests are greeted in the reception area with a cool face towel, and iced water. They are then escorted directly to their treatment room, where they will see that the room has been sealed with a CleanStay Room Seal to indicate that it has been recently cleaned and disinfected.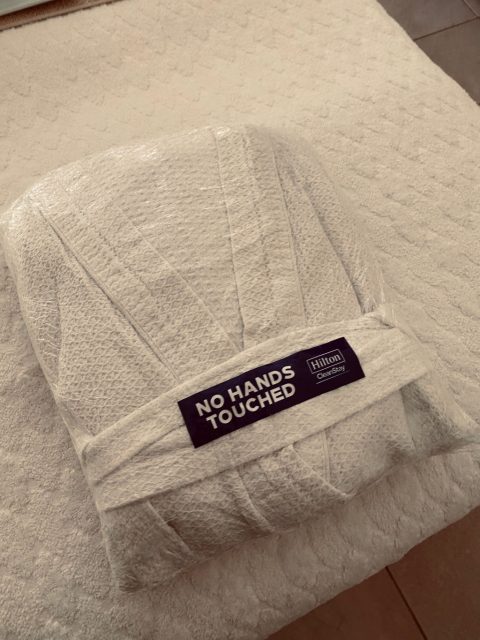 All treatments commence with a leisurely Hand Cleansing Ritual, utilizing Aruba Aloe products. Hands are thoroughly sanitized with hand soap, Aloe hand scrub, hand sanitizer and hand lotion, and the therapist washes her/his hands additional times during treatment.
All treatment room linens are one-time use only, and they are discarded and changed after each guest, and the area properly disinfected.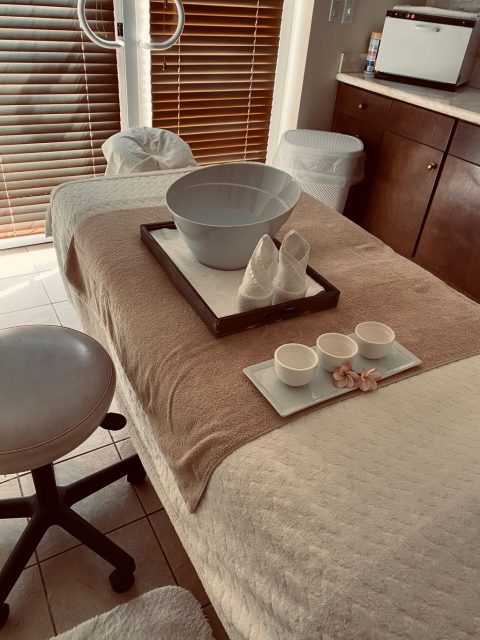 All therapists wear aprons to cover their uniforms, which are changed between treatments, and all body massages may be performed with gloves, upon guest request.
As part of the new policies and protocols at the spa, shared services such as saunas, steam rooms, cold plunge pools and locker rooms, remain closed. Waxing and facial services are not available.
Visit eforea spa, for a much-needed escape, and enjoy the added confidence of top hygiene practices created to keep you safe
Article written by Hilton Aruba Caribbean Resort & Casino