Bucuti & Tara Beach Resort, ranked as the #1 resort in the Caribbean and the #18th best resort in the world according to its guests on TripAdvisor, honored its housekeeping staff with special recognition and rewards during International Housekeeping Week, which took place from September 10 to 16.
Housekeeping Week is an annual event sponsored by the Integrated Environment and Health Assessment (IEHA) to show appreciation for the hard work and dedication of housekeepers who keep hotels and other facilities clean and safe for guests and employees.
Bucuti & Tara Beach Resort, distinguished as the Caribbean's first and only certified CarbonNeutral®️ property, boasts a dedicated team of 39 housekeepers, housemen, and laundry attendants. Under the guidance of Executive Housekeeper Elston Cilie, this team upholds the highest standards of cleanliness and hygiene in the resort's 104 rooms and suites, as well as the common areas, restaurant, spa, and beach area. The Resort's housekeeping staff also plays a vital role in implementing the resort's eco-friendly practices, such as using natural & non-toxic biodegradable cleaning products, recycling waste, conserving water and energy, and protecting the natural environment.
To celebrate housekeeping week, Bucuti & Tara Beach Resort has rewarded its housekeeping staff with various activities and recognitions such as breakfast in our Tara Lounge, a mindfulness sunset hike, bowling, and a closing recognition dinner at Aquarius restaurant.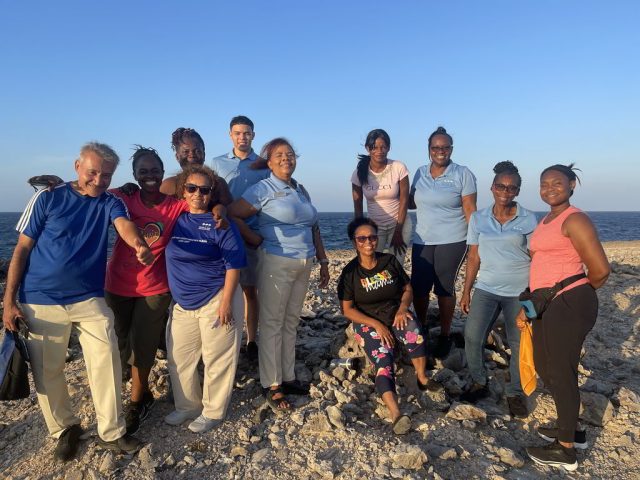 "We are very proud of our housekeeping staff and we want to thank them for their exceptional service and commitment to our guests and our resort", said Ewald Biemans, the owner and CEO of Bucuti & Tara Beach Resort. "They are the backbone of our operation and they deserve to be recognized and rewarded for their hard work".
About Bucuti & Tara Beach Resort
Declared the first CarbonNeutral® resort in the Caribbean in August 2018, Bucuti & Tara Beach Resort is Tripadvisor's No. 1 Hotel in the Caribbean and No. 18 Hotel in the World. Aruba's premier adults-only boutique resort is led by celebrated hotelier and environmentalist, Ewald Biemans, named by Caribbean Journal as the 2017 Caribbean Hotelier of the Year. The resort is nestled on the powdery white sands of Eagle Beach, home to protected sea turtles and named one of the "Dream Beaches of the World."
Bucuti has 104 well-appointed guestrooms, suites and penthouses. It offers sunbeds and shade for every guest; freshwater infinity pool; spa; WiFi; and complimentary iPad for use during stay. Award-winning healthy dining is enjoyed at oceanfront Elements, Tara Lounge and private beach dining. Reserved exclusively for guests and their friends, the open-air SandBar offers top-shelf cocktails and live music daily along with the Caribbean's first Healthy Hour. The resort is TAG Approved® as an LGBTQ-friendly hotel. Bucuti & Tara, a worldwide sustainable tourism leader, holds eco-certifications of CarbonNeutral®, LEED Gold, Green Globe Platinum and Travelife Gold and was named the World's Most Sustainable Hotel/Resort in 2016 by Green Globe.
View more information on Bucuti & Tara Beach Resort.