Boardwalk Boutique Hotel Aruba will officially re-open on November 15, 2019. The hotel, now celebrating 30 years, is adding 32 new casitas, a multi-experience pool, fitness & spa facility, an inviting Lobby and on-trend food and beverage offerings at the added Lobby Café. The property's existing 14 spacious casitas were recently refreshed and refurbished.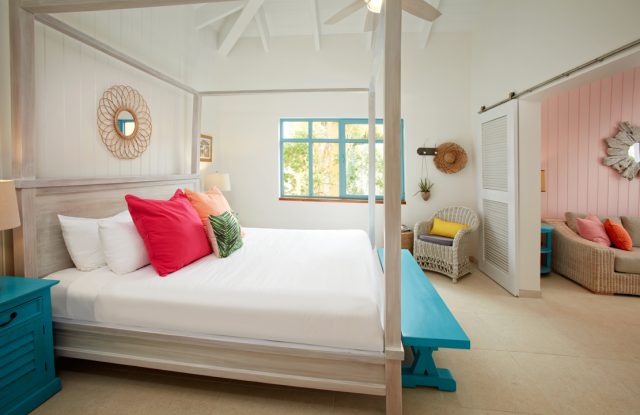 The family-run hotel set on the lush and secluded grounds of a historic coconut plantation is best known for its barefoot luxury and spacious rooms in comfortable Caribbean-style casitas. The 32 new casitas feature unique characteristics and a well-thought aesthetic for each one. Guests can stay in various intimate suites, oversized one and two bedroom casitas, a stand-alone villa equipped with a private plunge pool, and a palapa-style lodge offering stunning sea views and a wrap-around terrace. Four coco casitas feature one-of-a-kind, hand-painted murals depicting Aruba's local flora and fauna, as well as outdoor showers just off of the indoor bathrooms.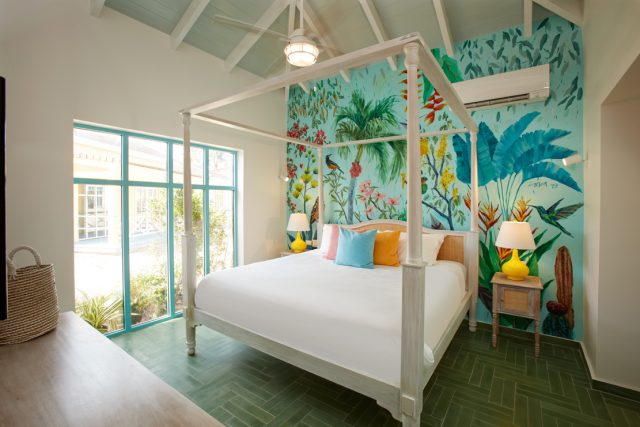 The boutique hotel's signature patios, barbecue grills, and hammocks are featured with every casita, as well as large living spaces and fully-equipped, modern kitchens and kitchenettes. The addition of 32 new casitas extends the Boardwalk's lush coco oasis, adding more outdoor seating areas for reading and relaxation. The new multi-experience pool caters to the entire family with intimate pool-decks, over-water hammock, water features, a kid-friendly pool entry and daily poolside bar service. A second pool offers secluded indulgence in a lush oasis.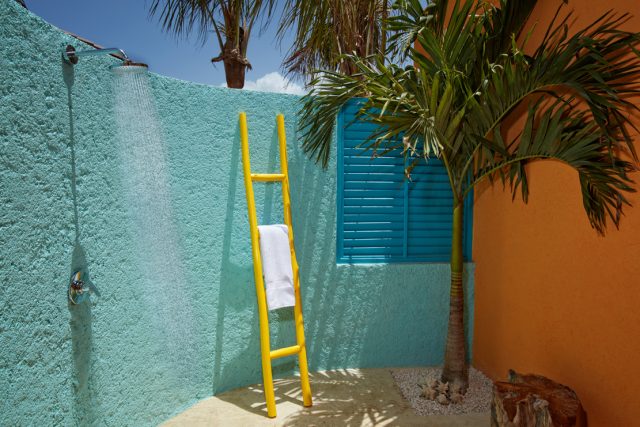 Maintaining eco-friendly operations and minimizing their footprint, solar panels, double glassed windows and doors, ultra-efficient energy management systems, and 100% led lighting are some of the measures that have been included in the property updates. All 32 new casitas are Green Buildings, constructed with Nudura and Insuldeck isolating materials, while all of the 46 casitas feature in-room dispensers with locally made shampoos and conditioners, instead of offering individual plastic containers.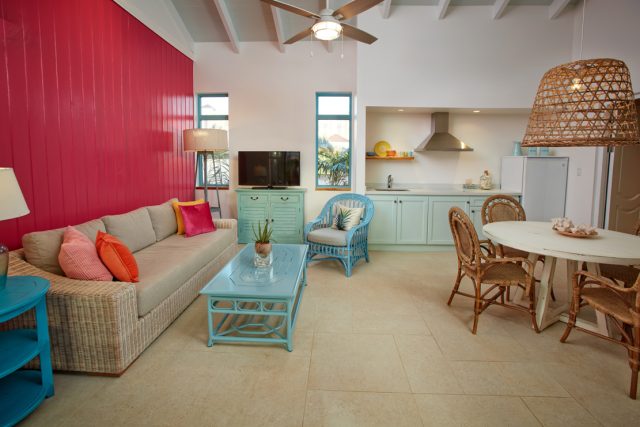 Boardwalk Boutique Hotel guests will find dining, shopping, and entertainment just steps away on famed Palm Beach. The hotel's dedicated beach area, now even more spacious than before, is easily accessible by a new complimentary shuttle service. Beach service includes free use of beach huts, towels, lounge beds and F&B offerings delivered by Segway, at a fee.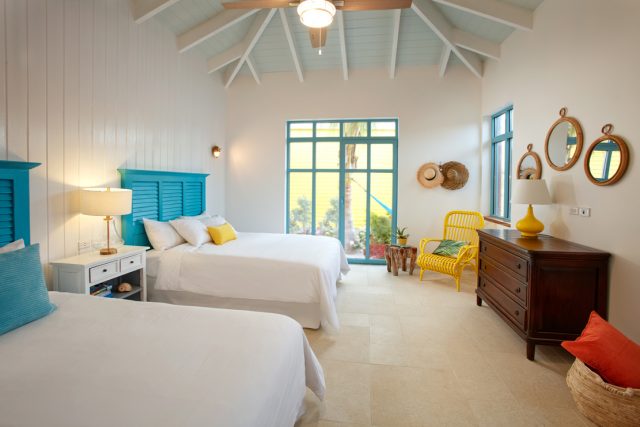 Consistently ranked Aruba's #2 hotel on TripAdvisor, Boardwalk embodies a rare, authentic sense of place, effortlessly synergizing a laid-back island lifestyle, exceptional service and dedicated attention to detail. Boardwalk is a family-run boutique hotel, managed by local owners and operators.
Discover more on Boardwalk Hotel Aruba!
Article written by Boardwalk Hotel Aruba