Food & Wine Festival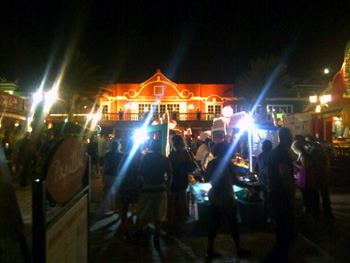 The Food & Wine festivals at the Village is a weekly event, filled with food, drinks and entertainment. Every Wednesday the Village will light up to bring 8 different restaurants that will present their best foods in bite sizes. This is the perfect chance to dine out at 8 different restaurants on one evening! Come and enjoy a nice a glass of wine, shop the best-priced gifts while enjoying the live entertainment.
Every Wednesday starting from 6:00pm till 10.30 pm. Free entrance. The place is at The Village Mall which is right across from the Radisson Resort.