Your vacation in Aruba is bound to be filled with nothing but relaxation, happy vibes and warm sunshine. And, what better way to spend your day in paradise than by smooth sailing the crystal clear waters of the Caribbean Sea!
Do you want to spend the day lounging on the sun deck sipping a refreshing cocktail? Or, perhaps you're in for a little underwater snorkeling adventure to discover the beautiful marine life? Not your thing? How about a romantic sunset dinner for two?
Check out our list for some of the best catamaran and sail cruises found in Aruba. Hop aboard, it's time to set sail!
Delphi Watersports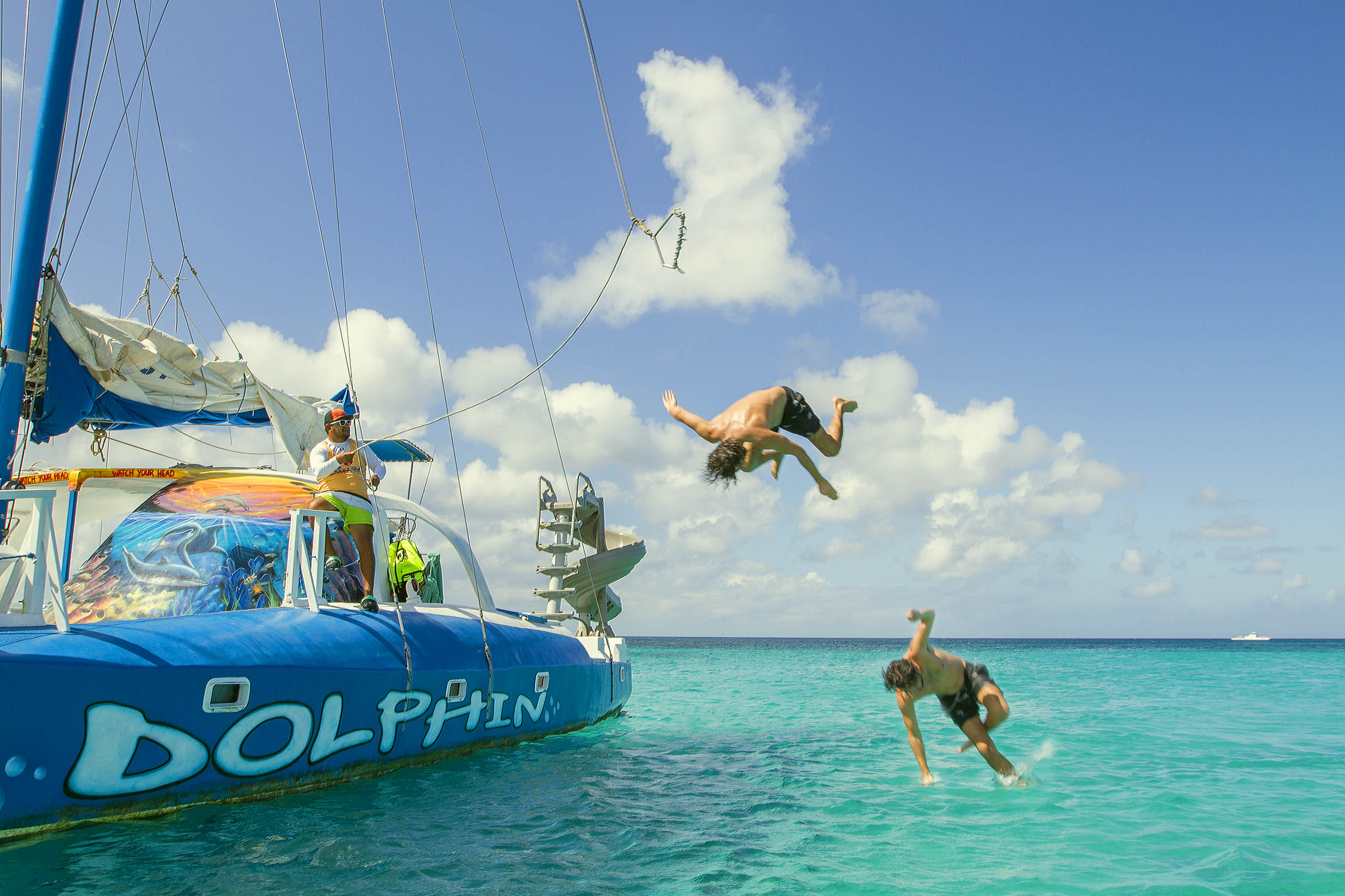 Sea-worthy highlight: The perfect option for those looking for a family-friendly activity. Their snorkeling adventure sail offers a water slide, rope swing, light lunch, endless drinks, and plenty of opportunity to swim with the colorful marine life! Want something a bit more relaxing and romantic for the adults? They also offer a sunset cruise with Caribbean music, drinks and of course an unforgettable view of Aruba's breathtaking sunset!
Octopus Aruba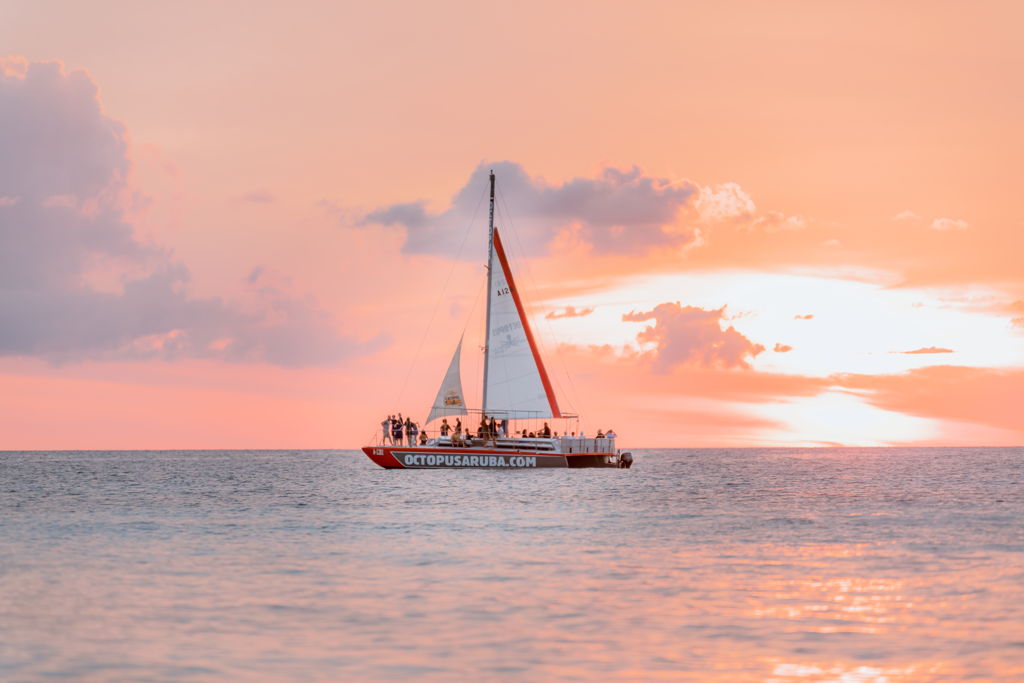 Sea-worthy highlight: Hop aboard Octopus Aruba's spacious catamaran and get cozy on their comfortable, modern lounge seating. They have plenty of different sail tours to choose from, one of their most popular being the Champagne Brunch Cruise – cheers to the good life in paradise! In addition to their other cruises, you can also choose to book their Aqua Donut, a super unique activity allowing for you and your small private group to enjoy the day just how you want to, you are your own captain!
The Tranquilo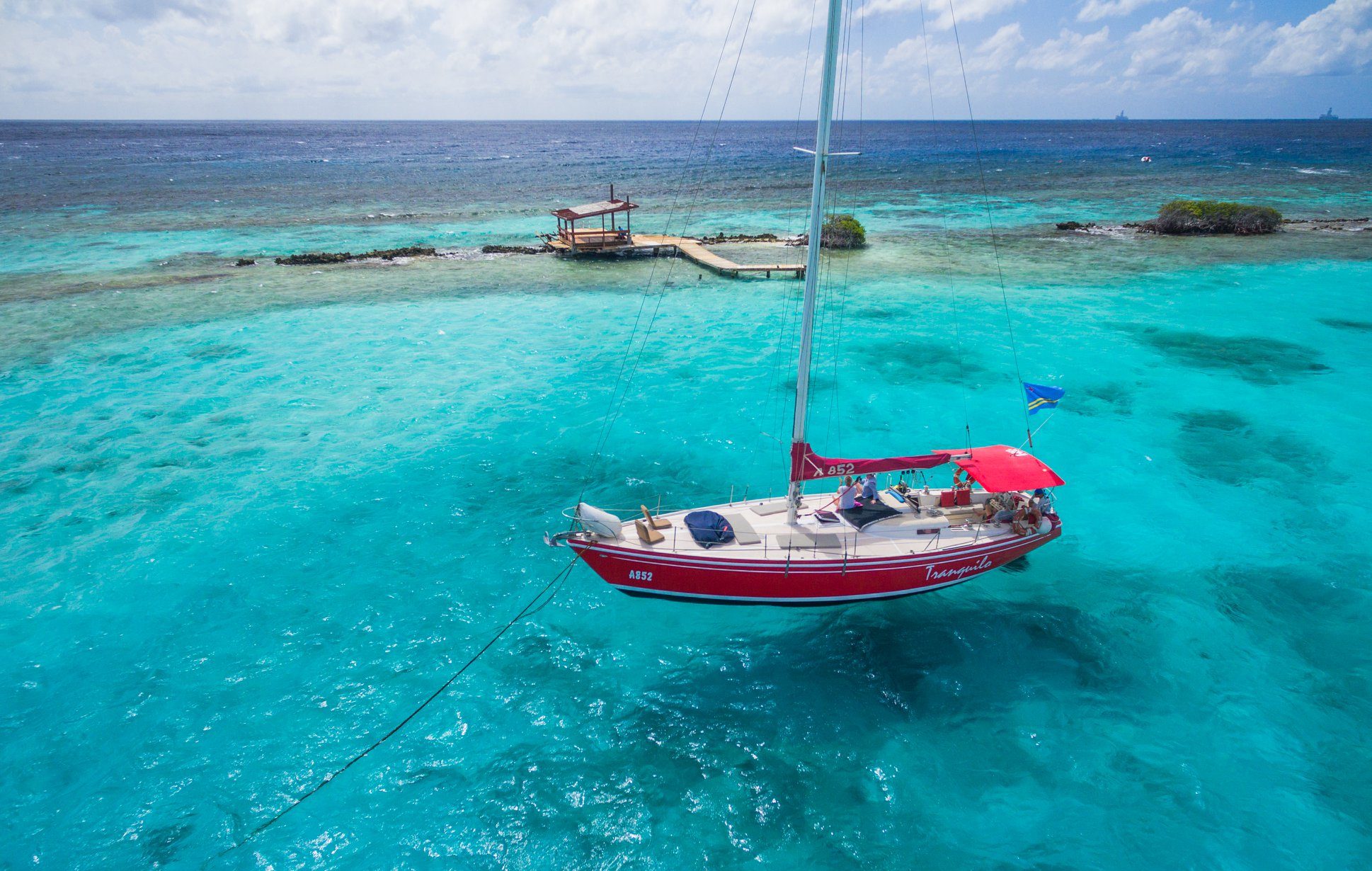 Sea-worthy highlight: If you try Tranquilo Charters once you're likely to be hooked for life! Captain Anthony and his first mate, Buster (a small friendly dog) will take you on a relaxing trip on their 43-foot sailing yacht to a private reef on the outskirts of Mangel Halto. Tranquilo's boat and service offer true charm, authenticity, and relaxing vibes, making it a trip to remember! Try their Famous South Side Lunch Cruise and spend the afternoon snorkeling. Or, if you're on more of a romantic vacation, how about a dreamy and Private Dinner Sail for Two?
Pelican Adventures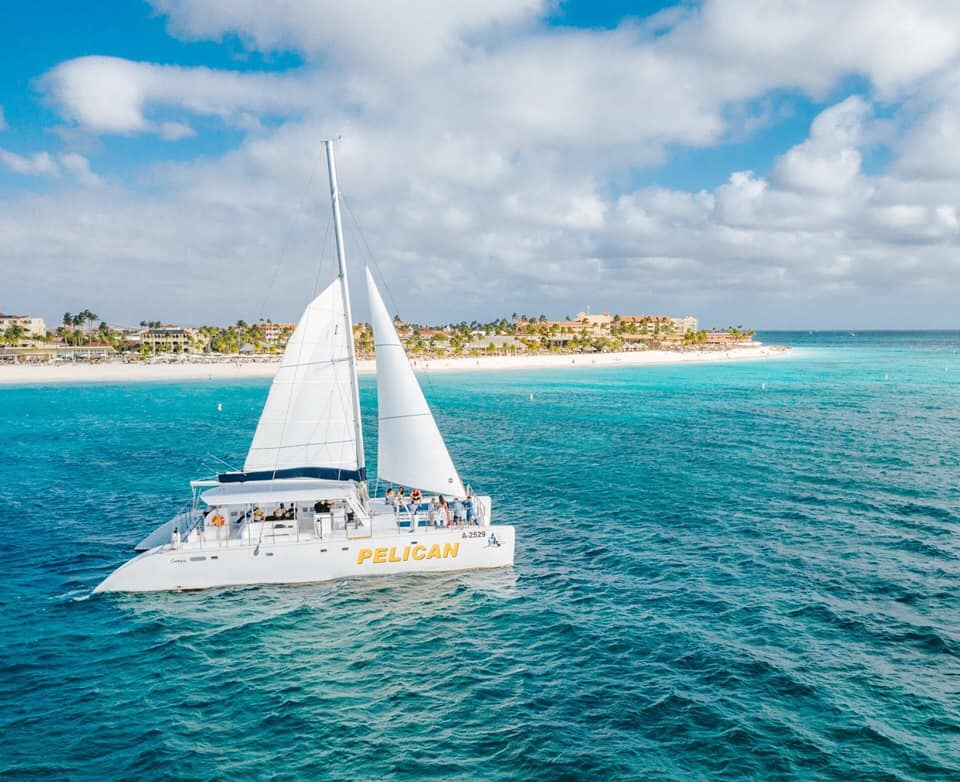 Sea-worthy highlight: Head to Pelican Pier for a delicious lunch or refreshing drink and then conveniently board one of Pelican's custom-built catamarans, including sunbathing trampolines and shaded areas for relaxing. Their tours include plenty of food, drinks, snorkeling, and entertainment. Try their Havana Sunset Cruise, sail along Aruba's gorgeous beaches and shoreline, enjoy the breathtaking sunset, and have fun while being entertained by a professional salsa instructor! Once you've docked back at the pier, if you're hungry make sure to stay for dinner at Pelican's Nest Seafood & Grill, trust us, you won't be disappointed!
Red Sail Aruba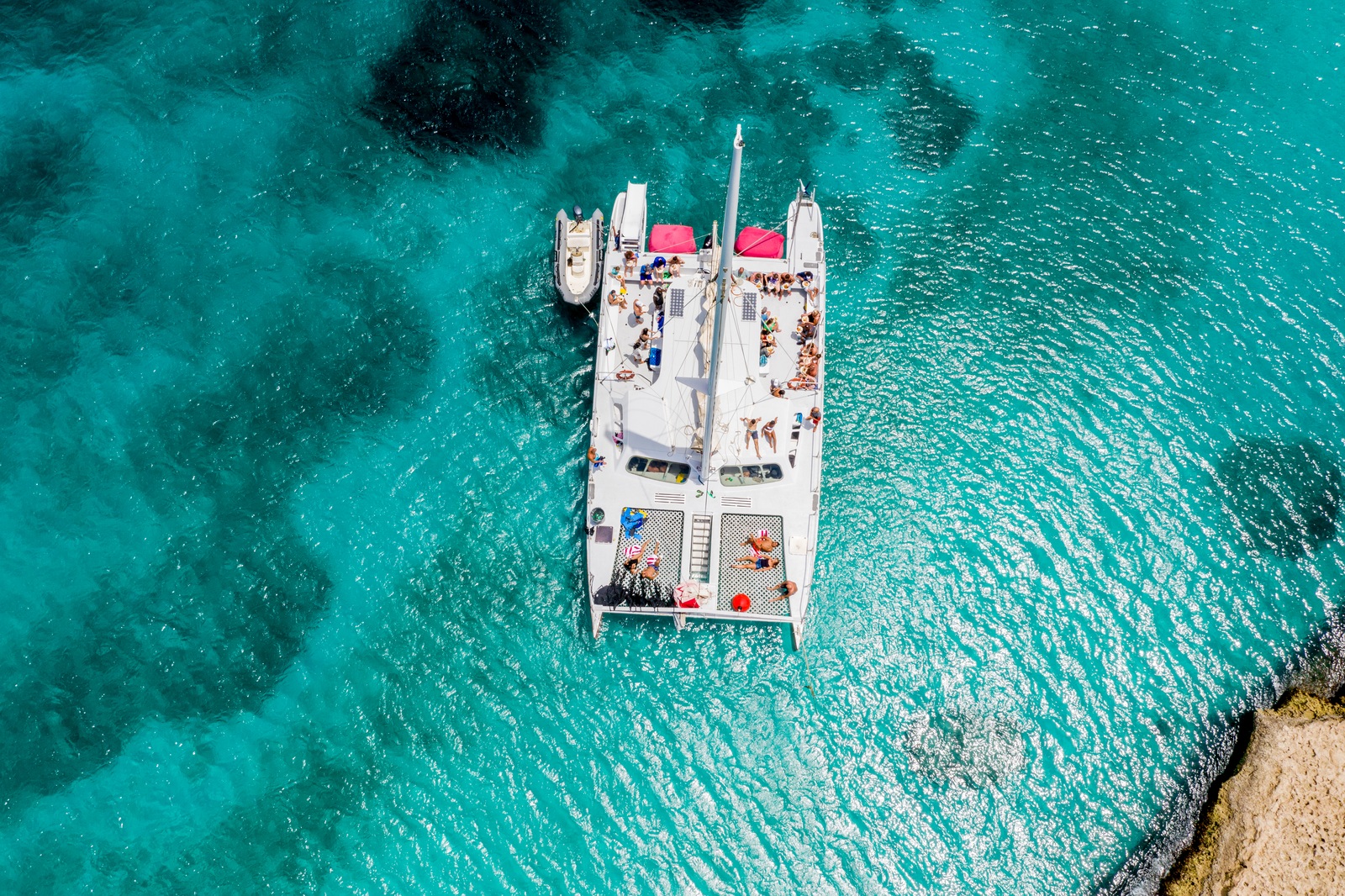 Sea-worthy highlight: Treat yourself to one of Red Sail's luxury catamarans; the perfect choice for intimate getaways and a fun way to spend time on the water with family and friends. Whether you want an adventurous morning snorkeling sail with the whole family or a sunset sail for a bachelorette party, they have something for everyone! Try their Antilla Snorkel Sail and explore one of the largest shipwrecks in the Caribbean, which is now home to plenty of tropical fish and colorful coral.
View more tours and activities in Aruba.