Get ready for a day of smooth sailing filled with nothing but relaxation and pure bliss!
One of the best ways to enjoy a day on the 'One Happy Island' is to spend it out at sea, surrounded by sparkling turquoise water, swimming with the fishies and soaking up the warm sunshine… living your best life.
Want to spend the day lounging on the sun deck sipping a refreshing cocktail? Or perhaps you're in for a little underwater snorkeling adventure to discover the beautiful marine life? Or how about a romantic sunset dinner with your loved one?
Whatever you have in mind you will find it with one of Aruba's sailing tours, just take a look for yourself!
 Sailaway Tour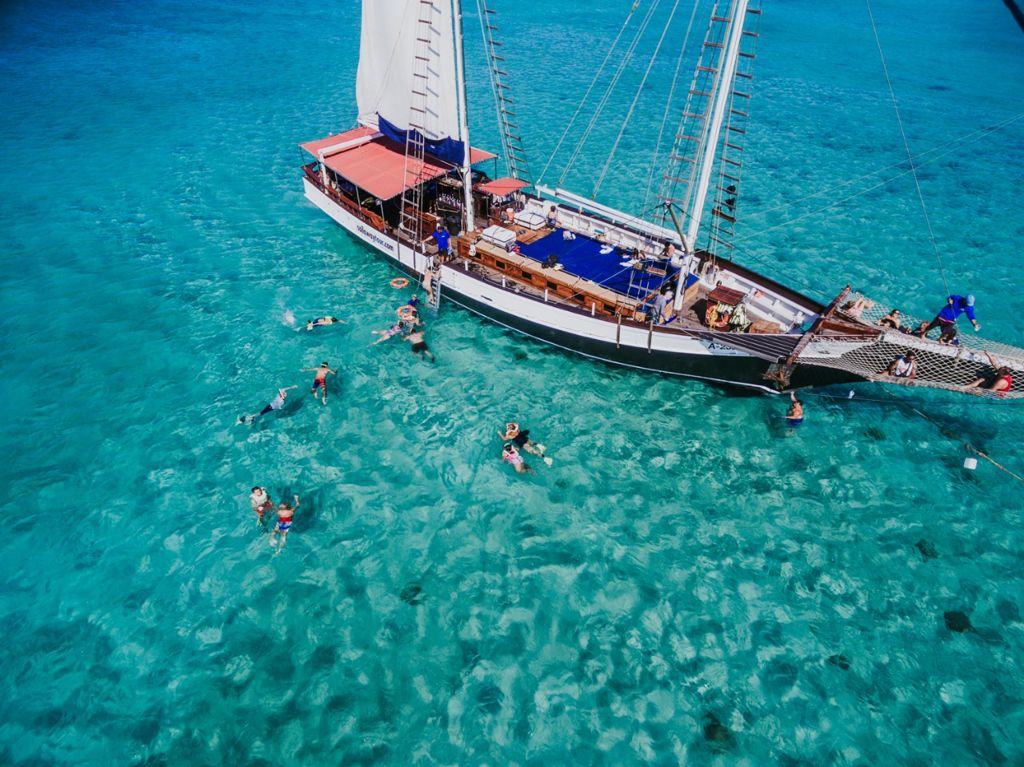 Avast ye matey! (pirate talk for "check this out") Sailaway's shuttle boat takes off from the pier by the ever so fun and popular MooMba Beach (go just once and you'll see what all the fuss is about). As soon as you pull up to their ship it is sure to take your breath away. Lady Black is unlike any ship you've seen in Aruba, beautifully crafted and impressive in size with a fun crew awaiting you on board!
The Tranquilo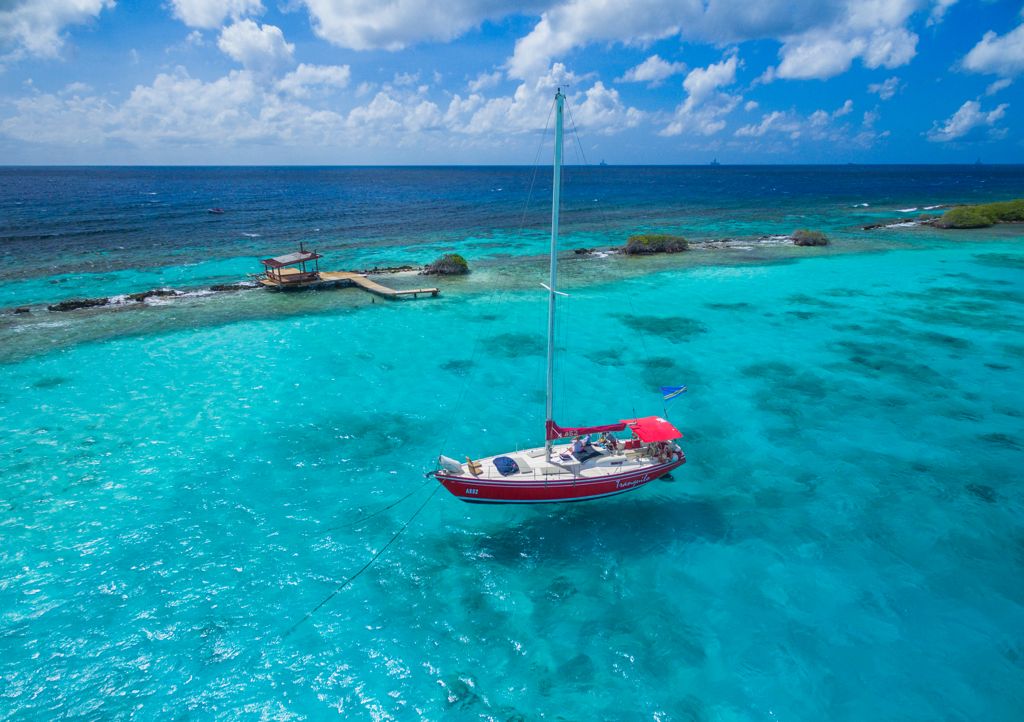 Avast ye matey!  The Tranquilo sails to the breathtaking and majestic Spanish Lagoon to their very own secluded reef island, known as Mike's Reef. A special destination, as not every sailboat heads that way. On the way make sure to try their homemade rum punch and piña coladas – so good!
Pelican Adventures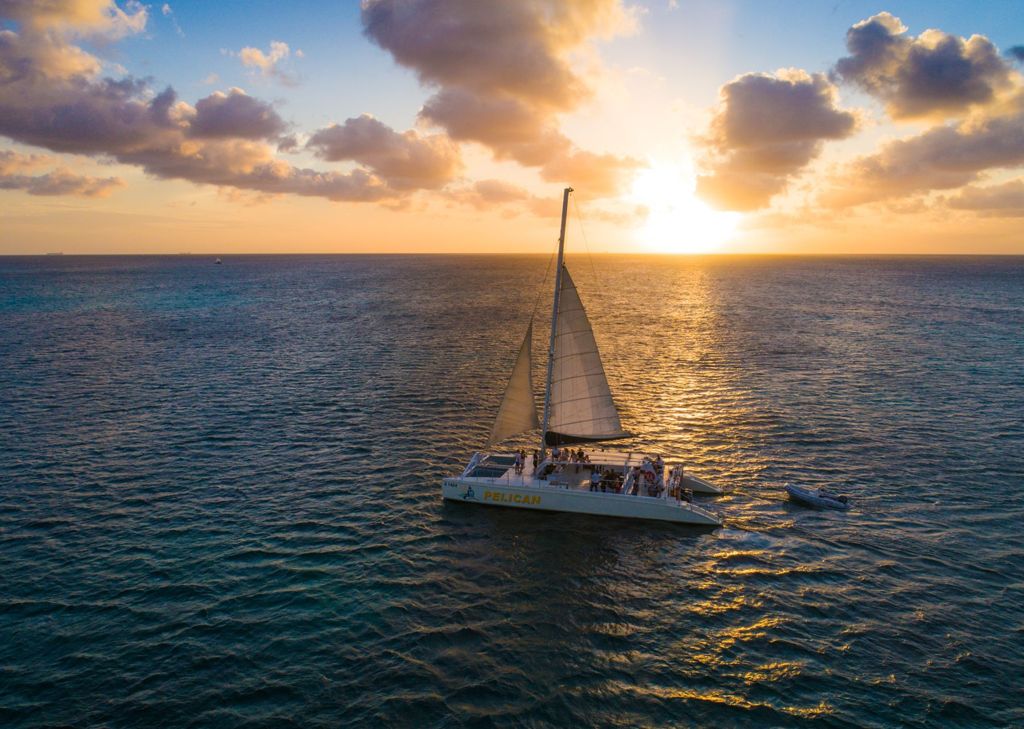 Avast ye matey! Prepare yourself for a day of fun. Pelican's catamaran is docked at the famous Pelican Pier, this means before or after your trip (or both) a stop at their bar or restaurant is a must! Known for their delicious tropical cocktails and mouth watering seafood dishes… it is the place to be!
Set sail with Pelican Adventures
De Palm Pleasure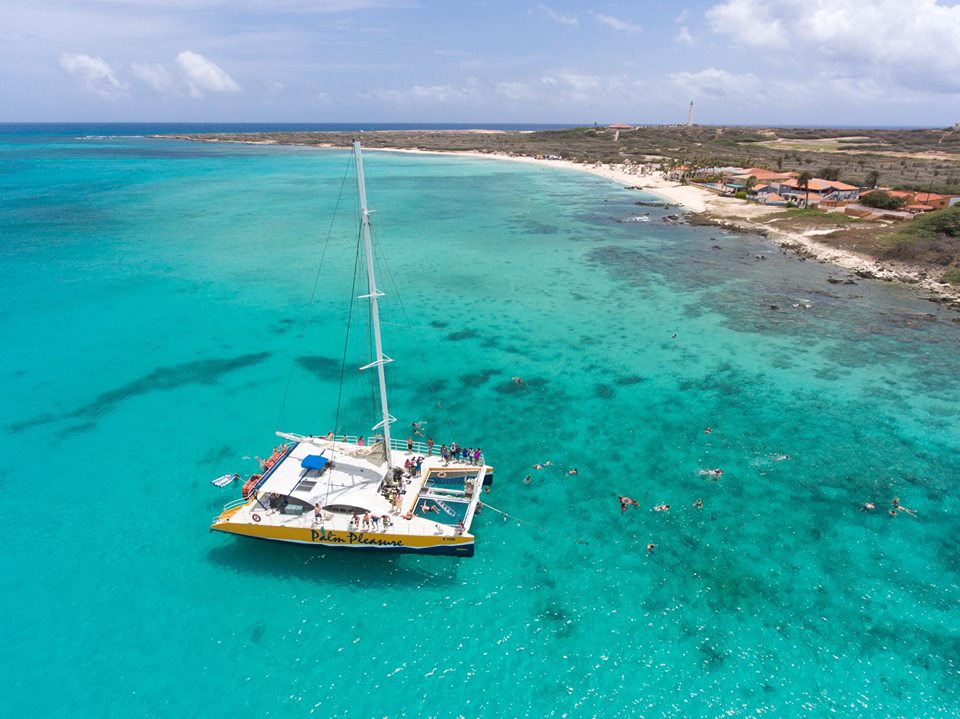 Avast ye matey! Located on De Palm Pier in between the Hilton and RUI Resort. Their large and spacious catamaran never ceases to deliver a PERFECT and fun filled day out on the water. If you find yourself hungry (or thirsty) after your cruise make a stop at Bugaloe Beach Bar & Grill on the pier for some delicious grub and drinks!
Set sail with De Palm Pleasure
Octopus Aruba
Avast ye matey! Are you into comfort, fun and relaxation? If so, Octopus Aruba's catamaran is the one for you! Hop aboard and enjoy their spacious layout with sleek and comfortable lounges for you to fully relax! You may never want to come back to land…
So are you ready to set sail?