Discover what's new in Aruba with our list of suggested activities and experiences. From partying like a local at the latest weekly cultural event to exploring the island's natural beauty and indulging at a new dine-worthy restaurant, you won't want to miss out on these new things to do!
Culture
Dushi Aruba This Way – Party Like a Local!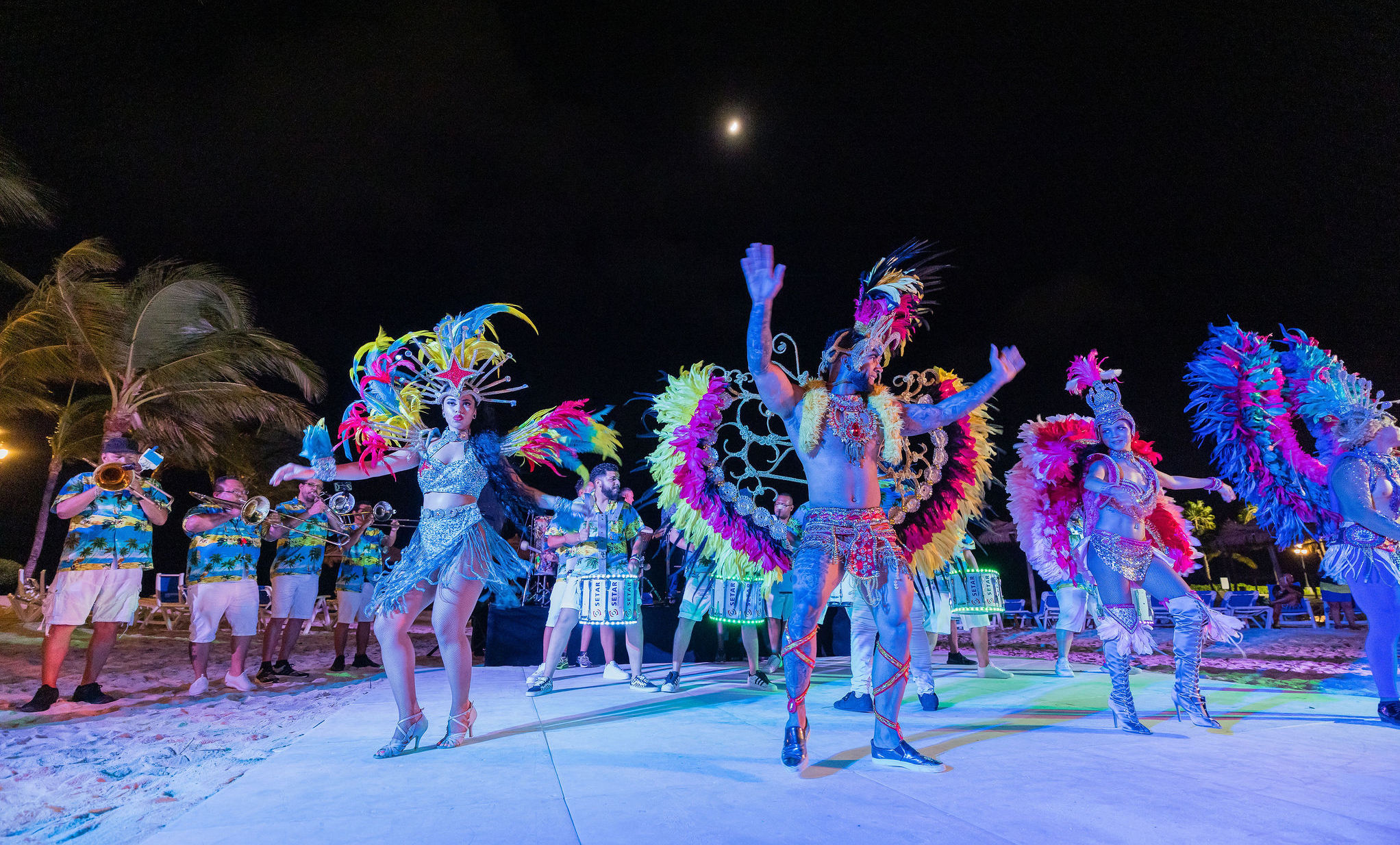 Renaissance Wind Creek Aruba Resort has recently introduced their latest weekly event, "Dushi Aruba This Way" – Party Like a Local! It takes place every Thursday on the beach at Renaissance Aruba Ocean Suites.
Experience true Aruban culture with this exciting theme night featuring a delicious all-you-can-eat BBQ with a local twist. Enjoy a mixology bar ready to show off the latest trends with their handcrafted cocktails, local artists with some lovely souvenirs to take back home, and a Carnival show with an interactive local brass band.
Don't miss out, for only $55 per person at Renaissance Ocean Suites Beach on Thursday nights, starting at 6:30 pm!
Dining
Blu Bar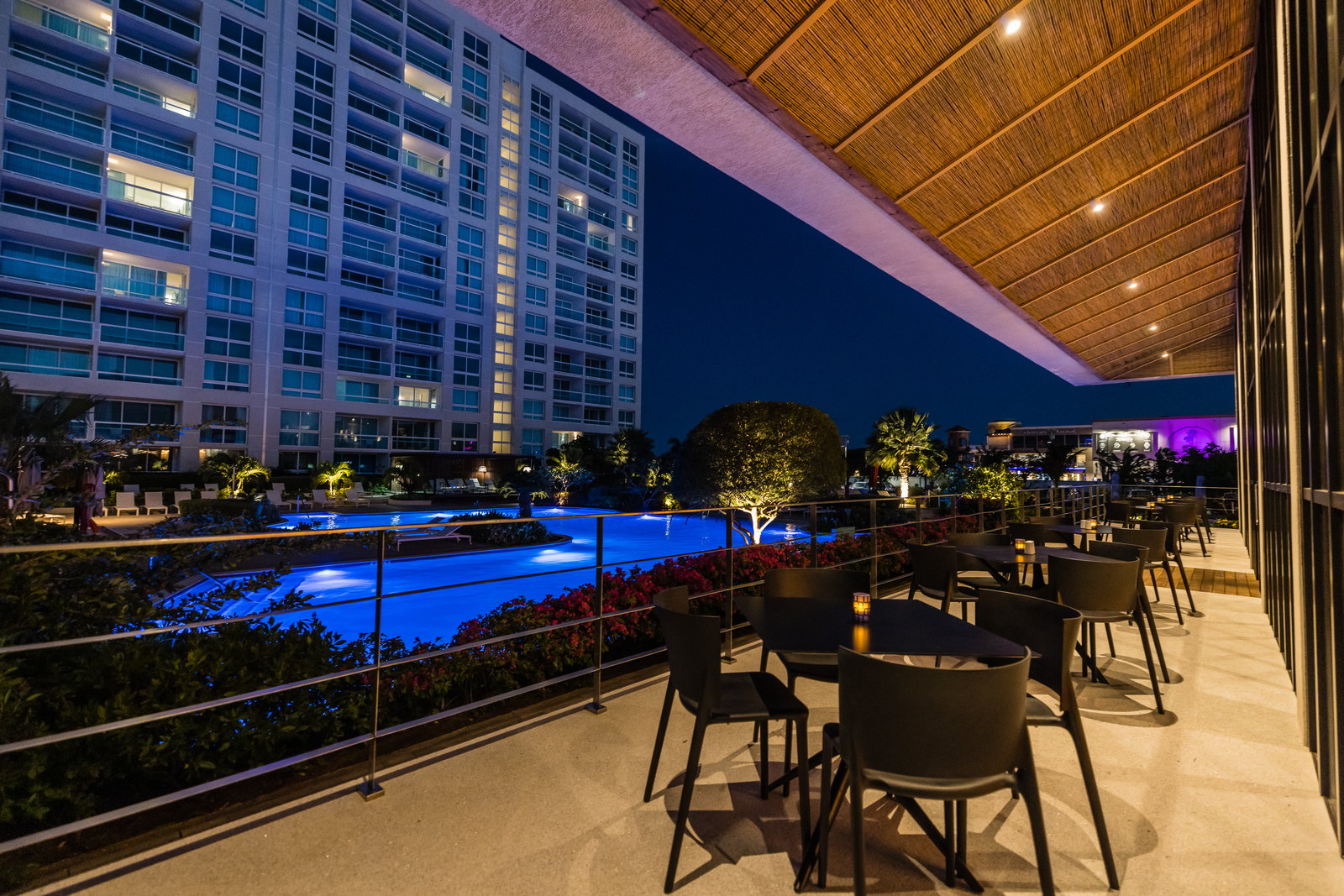 We've got good news to share, in fact, it's so good it has our mouths watering just thinking about it. It's always exciting when a new restaurant opens its doors on the island, but it's especially exciting when it checks off all our boxes, fulfilling our foodie dreams and expectations!
A brand new (pop-up) restaurant, Blu Bar, located at Radisson Blu Aruba has just opened its doors. Offering authentic Peruvian fusion cuisine with a modern twist. While the menu specializes in fresh and vibrant ceviches and tiraditos, it also offers other seafood-centric dishes and International cuisine. The refreshing and upscale atmosphere and picturesque view of the resort's pool and lush gardens add to the dine-worthy experience.
You may have noted the phrase "pop-up" earlier, and yes, you've read that right –  the restaurant cuisine and concept are open to change in the future, allowing for more culinary surprises and creative concepts. Not many pop-up restaurants are offered on the island and certainly not at resorts, making Blu Bar a very refreshing addition to the culinary scene! Worry not, if you've already fallen in love with their Peruvian fusion and international dishes it is not going anywhere anytime soon!
PS: Blu Bar has weekly specials that you do not want to miss out on: Sangria O'Clock Mondays, Winesday with live entertainment, and Friday Bar & Bites Happy Hour.
Make your reservation now or get more dine-worthy details.
Explore
Action Tour Guide App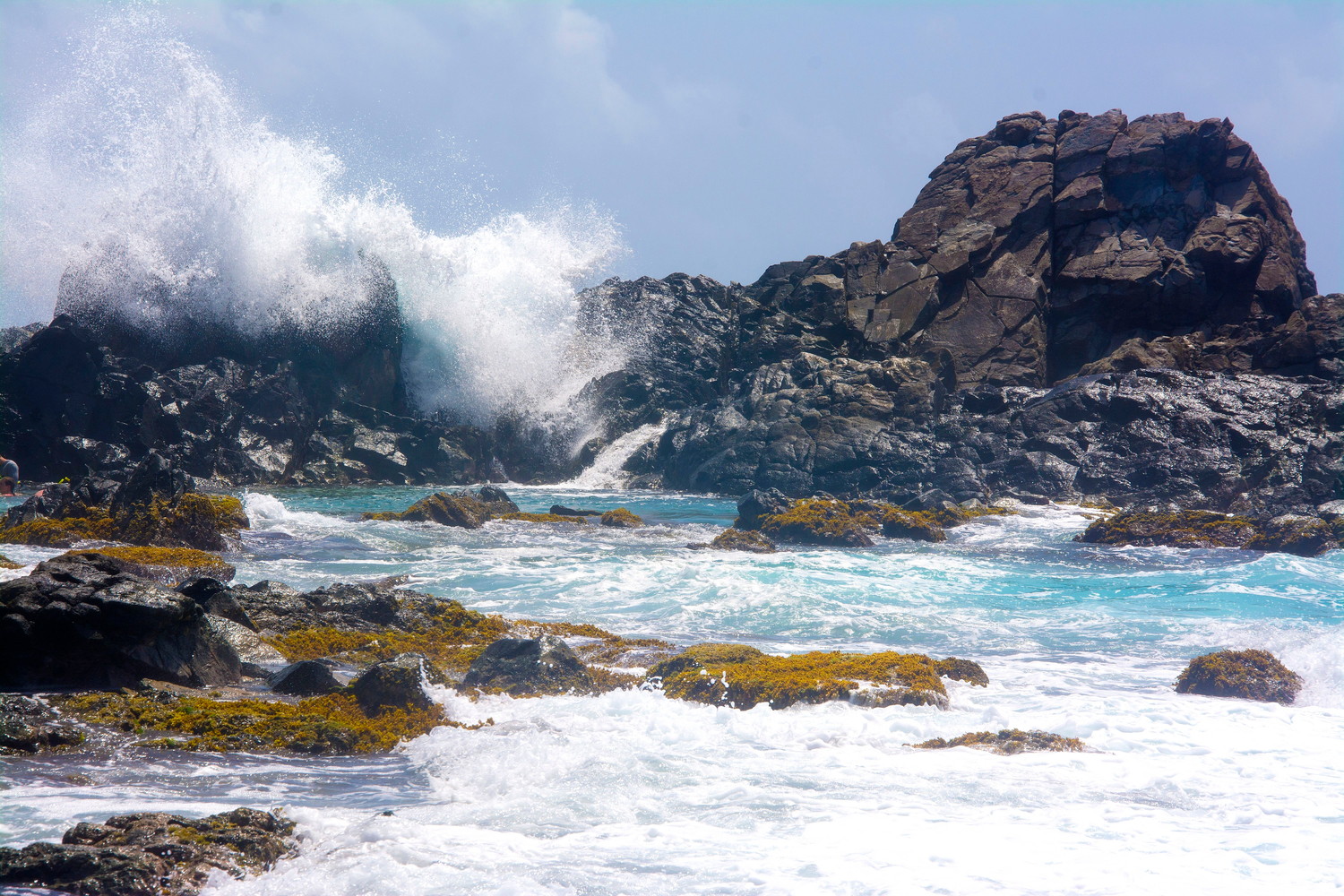 Want to explore the island at your own pace, when and how you want to? Check out Action Tour Guide's Aruba Self-guided Tour App with audio and GPS. Simply download the app and hop in your car or get to walking, and let the adventure begin! 
Note: It works offline and the tour is valid for a lifetime.
Get more details on your upcoming island adventure.
Sea Glass Hunting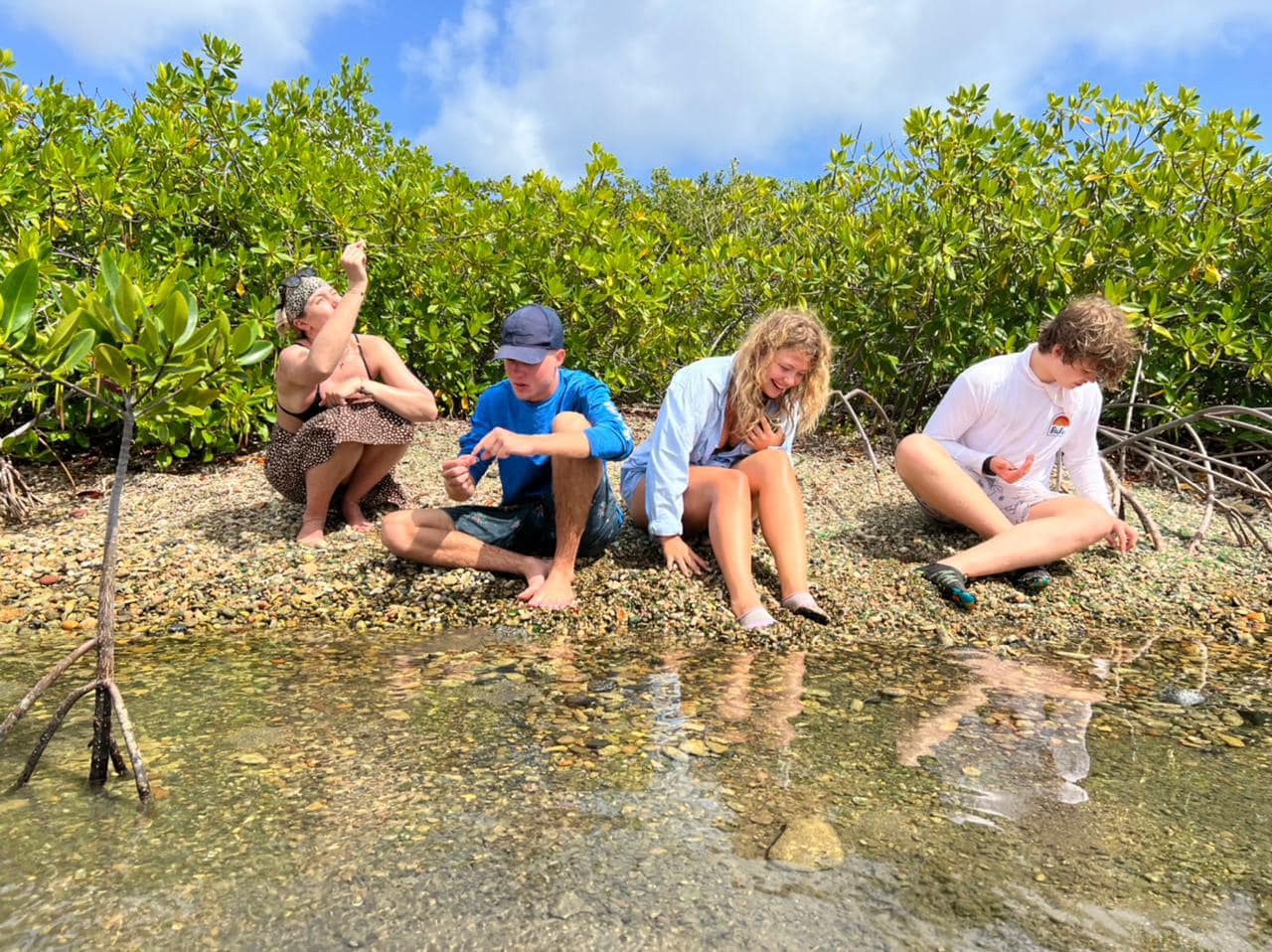 Make your way to Sea Glass Island with Captain Anthony of Tranquilo Charters on their pontoon boat, and spend the day leisurely combing the shores for sea glass. The finds are always super unique and interesting, you'll come across plenty of pretty blues, ambers, multi-colored pieces, marbles, and much more! Perhaps the most fun part of sea glass hunting is guessing the mysterious story behind each unique piece. Don't forget a bag so you can take them back home with you to create some fun and beautiful island art!
Fun fact: Taking sea glass back home from Aruba is legal, as it is manmade, not a natural element of the environment. However, taking sand, sea shells, and coral back home from Aruba is not permitted.
Get more details on this beachy and artsy activity.
Oasis Farm Aruba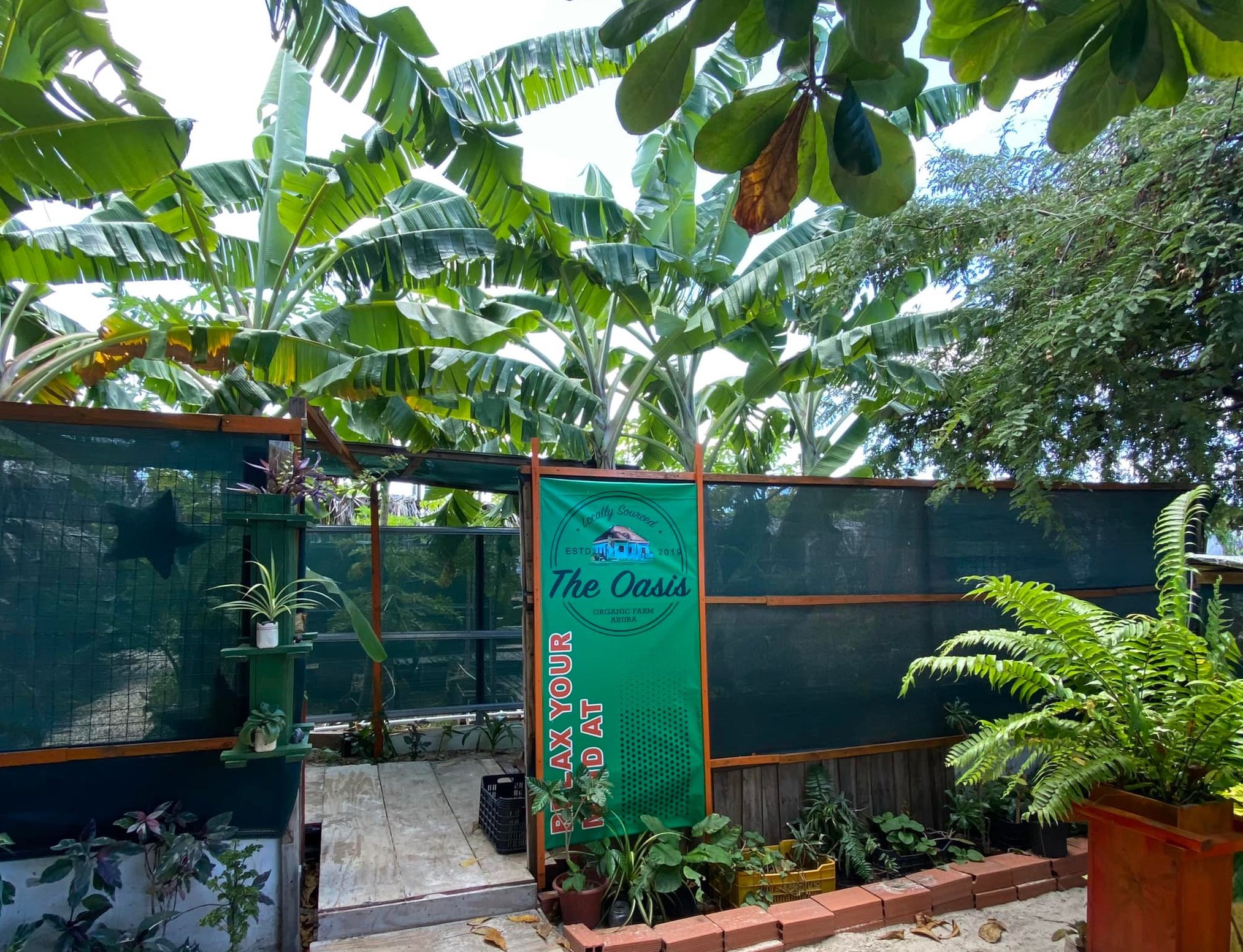 For all the green thumbs and sustainability enthusiasts out there, you must add this under-the-radar local organic farm to your vacation agenda. Head to Pos Chiquito (just South of the airport) to find the Oasis Farm Aruba, and experience this authentic local organic farm filled with peaceful and tropical vibes. The farm is open every day from 8 AM – 6 PM, entry to their oasis is $20 and entry to their market is free.
Not only is the oasis experience and tour a very special one, but the farm also offers yoga classes including breakfast made from their very own fresh produce!
Get more details and learn more about green efforts on the island.
For more fun things to do in Aruba browse our site.