A Water Adventure Like None Other
You may be thinking… but what exactly is an Aqua Donut?
An Aqua Donut is a circular boat (similar to that deep fried, glazed treat we all love to indulge in from time to time). However, this donut is a floating device powered by a motor and built out of high fiberglass, allowing it to glide seamlessly across the s p a r k l i n g turquoise sea.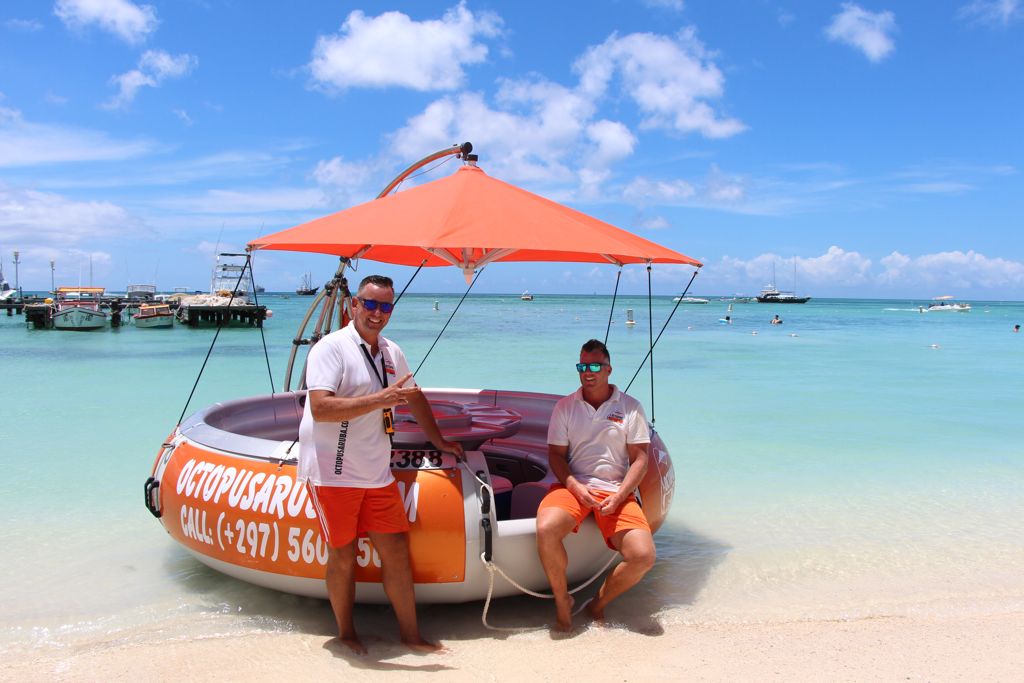 The donut includes a table in the center with the option of a flat table top or changing it to a lounge scale to be filled with ice and your favorite refreshing drinks (we went with the latter). The table includes plenty of cup holders for you to place your drink and ensure that it doesn't spill during your water adventure! However, no worries you won't be traveling at outrageously high speeds, just fast enough to comfortably float along, allowing for a lovely day – dazed out at sea!
There is plenty of seating and sufficient space on the donut, leaving room for a cooler packed full of yums and your personal items. The donut can seat up to 10 persons making it PERFECT for group outings and special occasions!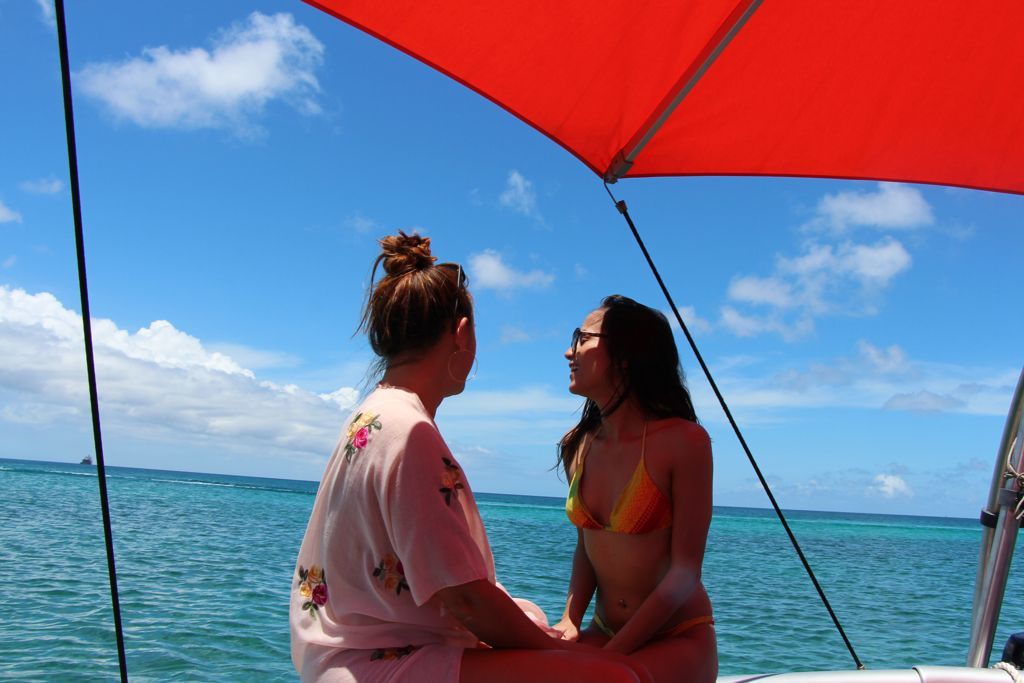 Oh and I forgot to mention, you will find nothing like it, as it is the FIRST Aqua Donut in Aruba! Thanks to Octopus Aruba you can now experience a memorable water adventure just the way YOU like it!
Want to stop and snorkel to discover the beautiful underwater marine life? Take a dip in the oh-so inviting and refreshing water? Or simply lounge aboard your donut under the umbrella's shade? The choice is up to you… YOU are the captain (yes you can operate this donut on your own however, you can also request an Octopus staff member to come along) and your own tour guide – truly a NEW concept for water excursions in Aruba!
PS – If you have a larger group or simply rather travel via catamaran, Octopus Aruba also offers a variety of catamaran cruises! Hop aboard their 41 ft trimaran, accommodating up to 30 persons, this beauty has a wonderful spacious layout with sleek and comfortable lounges… making for a lovely ambiance and cruise!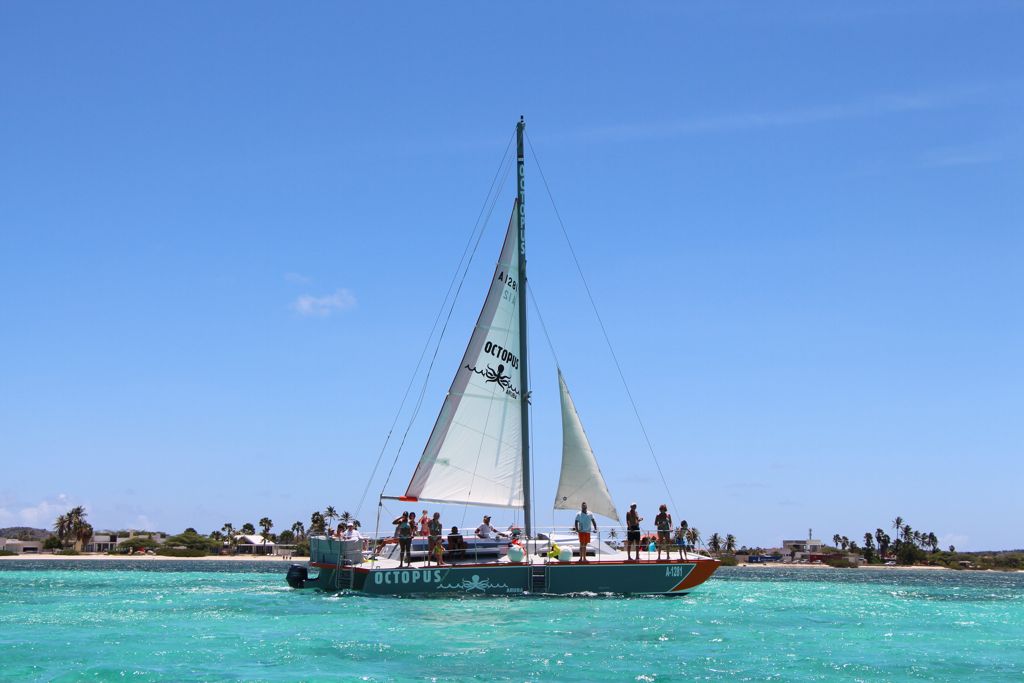 Our Aqua Donut Test Drive
The Octopus Aruba Crew was gracious enough to extend our VisitAruba Team an invite to try out their brand NEW Aqua Donut for ourselves!
Of course we said yes!
Spending the day gliding across the glistening Caribbean Sea, catching some lovely sunshine and taking a dip in the refreshing clear blue water… how can one resist?!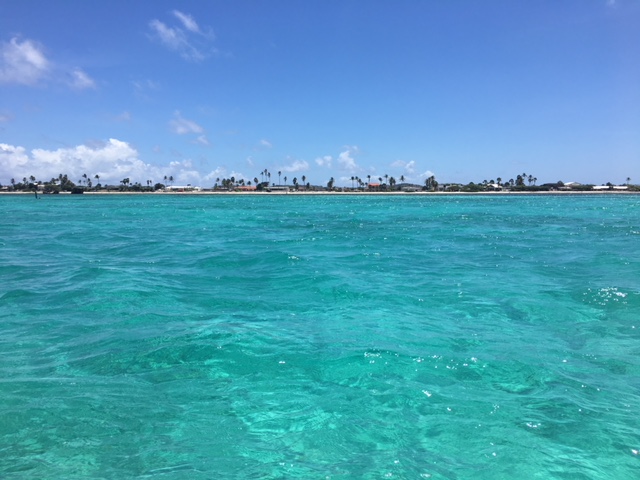 We met the Octopus Crew at Palm Beach and as soon as we set eyes on our very own Aqua Donut we instantly knew we were in for a day of fun on the water!
The crew provided us with a cooler and water. We arranged ahead of time to bring our own drinks and snacks (soon they will be offering the option for you to order food and drinks of your choice online and they will have them ready and waiting for you – talk about service!). They also explained that they will be offering a brunch option in the near future. Can you imagine a better setting for brunch than in the middle of the Caribbean Sea? Yeah… I didn't think so. The brunch option is expected to be available within the next month… and I don't know about you but I am counting down the days!
We were only a group of 5 leaving plenty of space to move around and be comfortable. By the way if you're concerned about operating this donut on your own, don't be! We are in no way certified boat captains and we managed with no problem!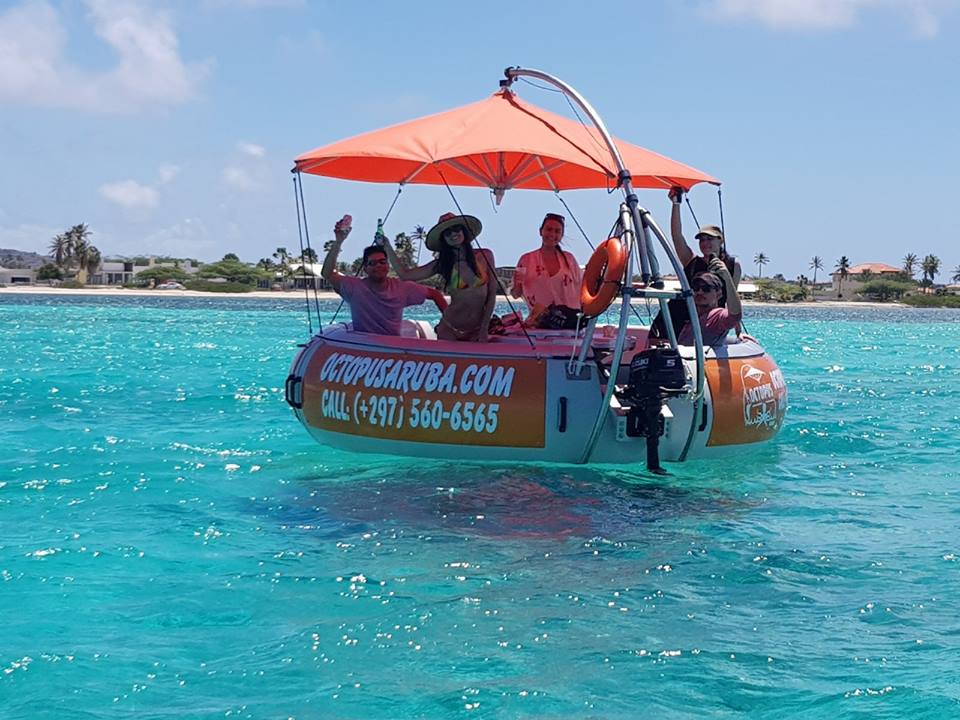 The day couldn't have been more perfect! We took our time cruising along the coast, taking in the beautiful views surrounding our every turn and ended up anchoring by Malmok Beach to take a dip in the water.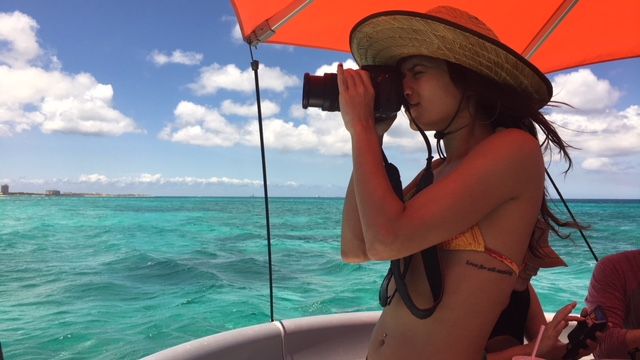 Sunshine, clear blue skies, a constant breeze, gorgeous views, friends, and toasting to the good life while floating the Caribbean Sea in an Aqua Donut… let me tell you… it really does not get much better than that!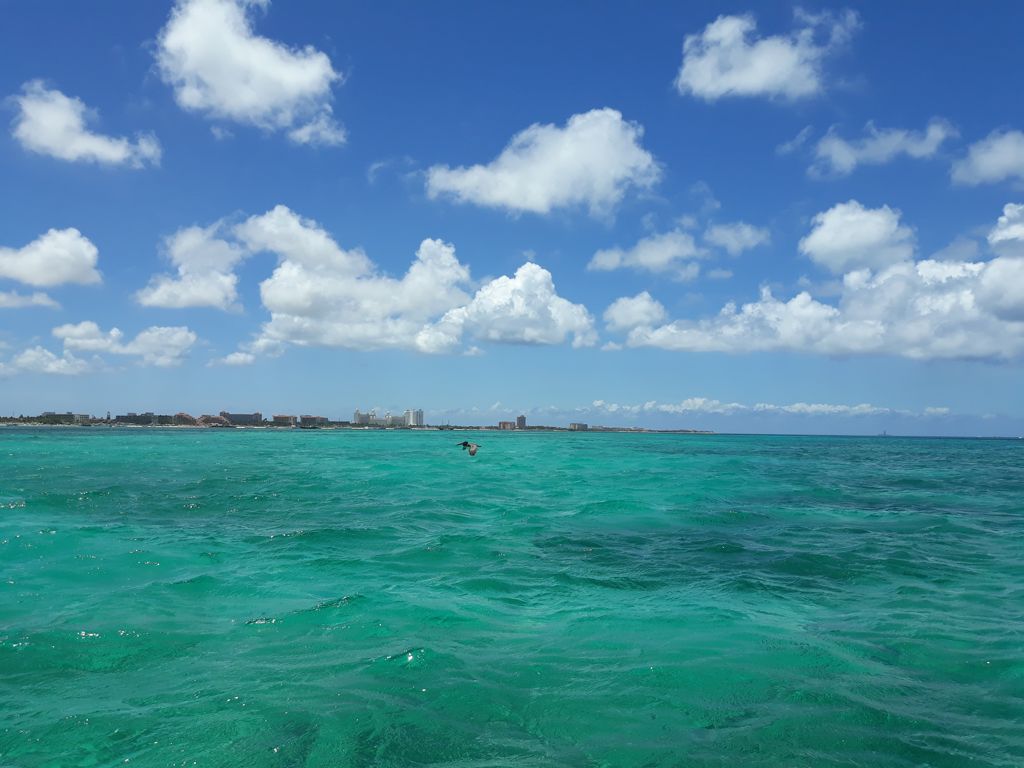 So… What are You Waiting For?
Are you ready for a day of fun out on the water? book your catamaran cruise or aqua donut adventure now!