Sail with The Tranquilo and get the Escape you Came For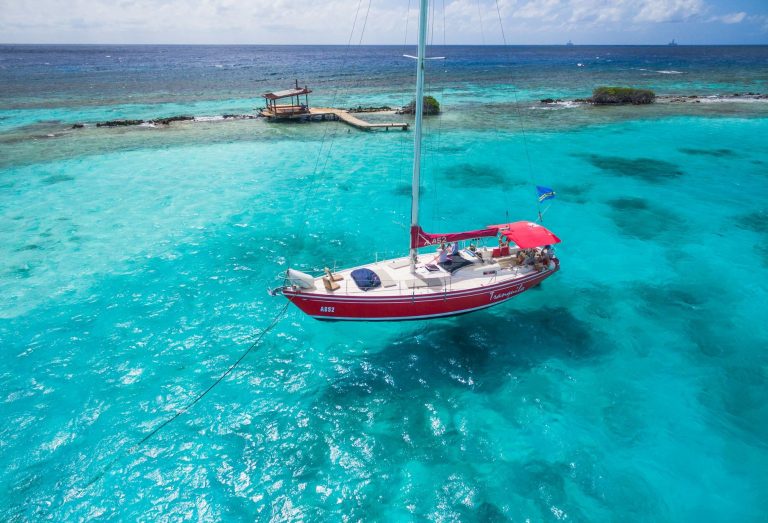 Aboard The Tranquilo there is no room for anything but relaxation and happy vibes. Prepare yourself for a day of smooth sailing, smiles, refreshing tropical drinks, and a serious dose of vitamin sea! Take a trip with Captain Anthony (and First Mate, Buster the dog) to visit Mike's Reef (Tranquilo's very own secluded reef island) located by the mesmerizing Spanish Lagoon.
Get Your Karaoke ON, Aboard the Crazy Karaoke Party Bus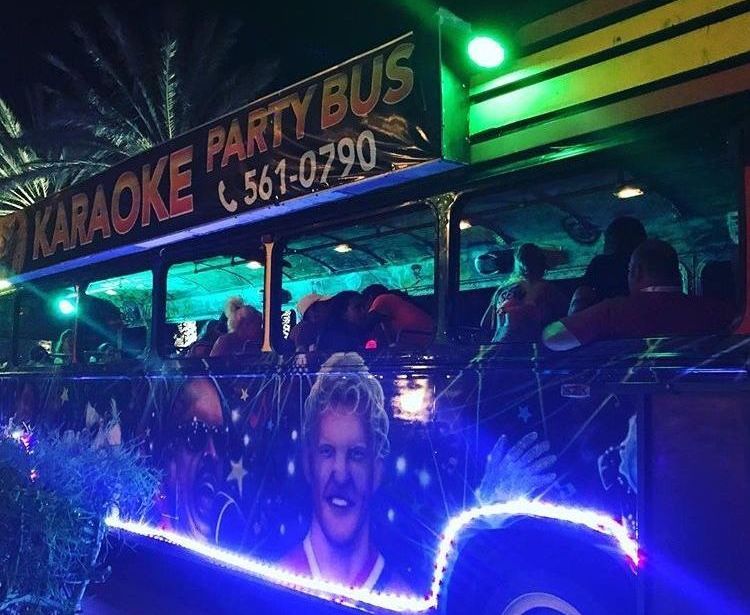 Not your average party bus… Karaoke Party Bus Aruba definitely puts a twist on things to say the least. Imagine being aboard one crazy bus full of happy people singing their hearts out… hey, with a little liquid courage you're bound to join right in (speaking from experience). Enjoy the warm and breezy Aruba night, your favorite tunes and stopping at local bars along the way! Strangers will turn into your new friends and singing partners in no time.
Get more details on the Bar Jam Tour.
Discover the Beautiful Underwater Marine Life with Power Snorkeling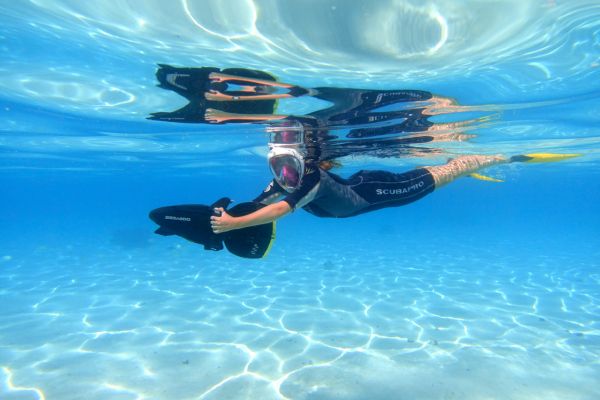 Power Snorkeling takes snorkeling to another level. It is not your typical snorkeling trip, rather a fun and thrilling activity that allows you to operate an advanced underwater scooter. Unlike regular snorkeling, this advanced snorkeling allows you to cover a LOT more area, giving you the freedom to move around to all of the beautiful underwater locations without spending a lot of energy and time.
Book a Power Snorkeling Trip in combination with one of Octopus Aruba's lovely catamaran cruises! Only want to give the Power Snorkeling a go? Check out Seabob Aruba or Seabob Tours.
Visit Aruba's Local Art & Farmer's Market to Get a Taste of the Island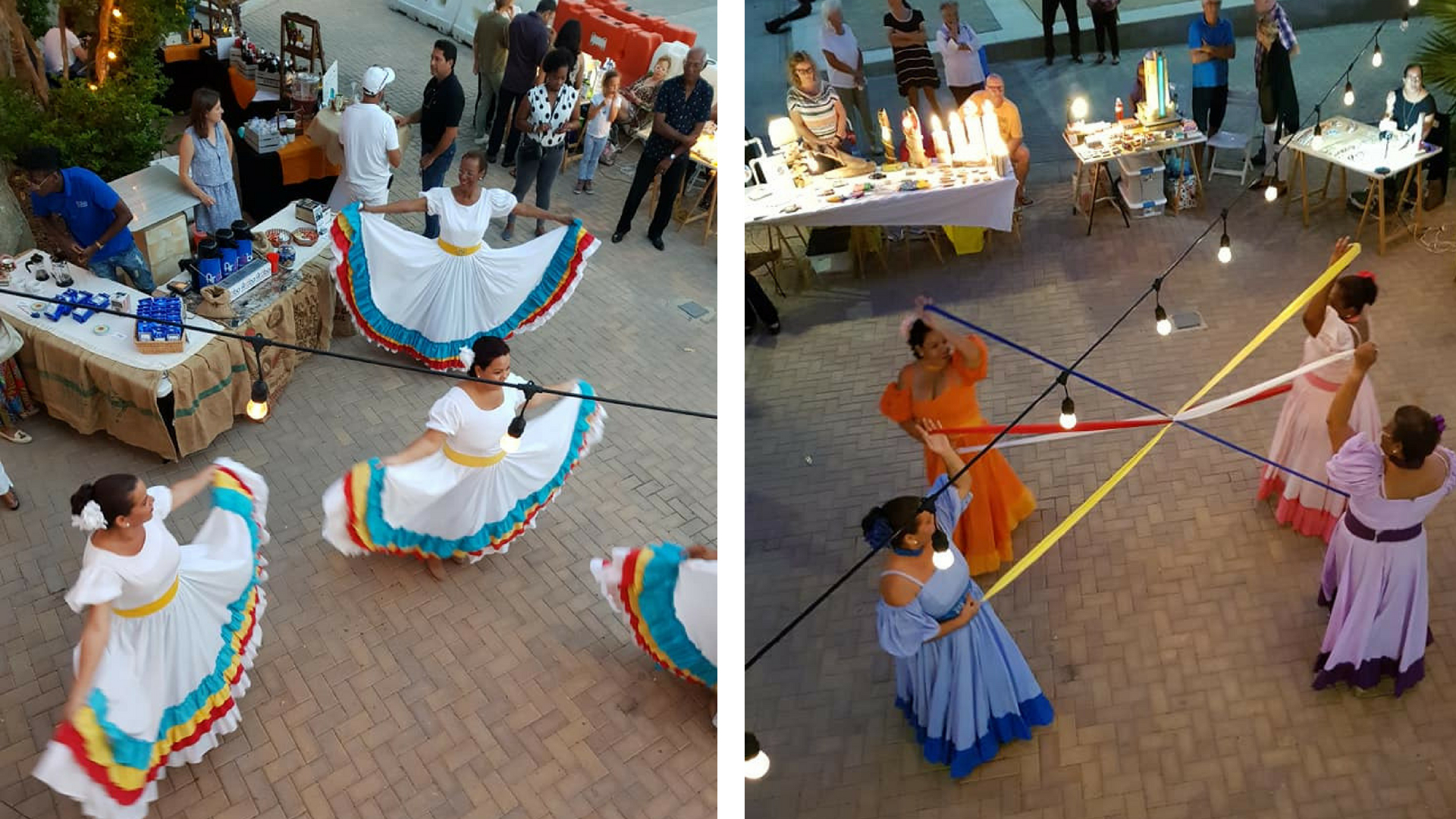 Want to get a true taste of Aruba? Attend Aruba's recently introduced Local Art & Farmer's Market "Under the Stars" (organized by Cosecha Aruba and Taste My Aruba). Located downtown at Cosecha's outdoor area (nearby Fort Zoutman), you can enjoy local food, arts & crafts, music, and ambiance all in one evening! The Farmer's Market celebrates and features local artists as well as the island's culinary heritage – Yes, there is FOOD!
Be sure to check the event details, as the monthly Farmer's Market dates tend to fluctuate.
Giddy Up Around Aruba with Gold Mine Ranch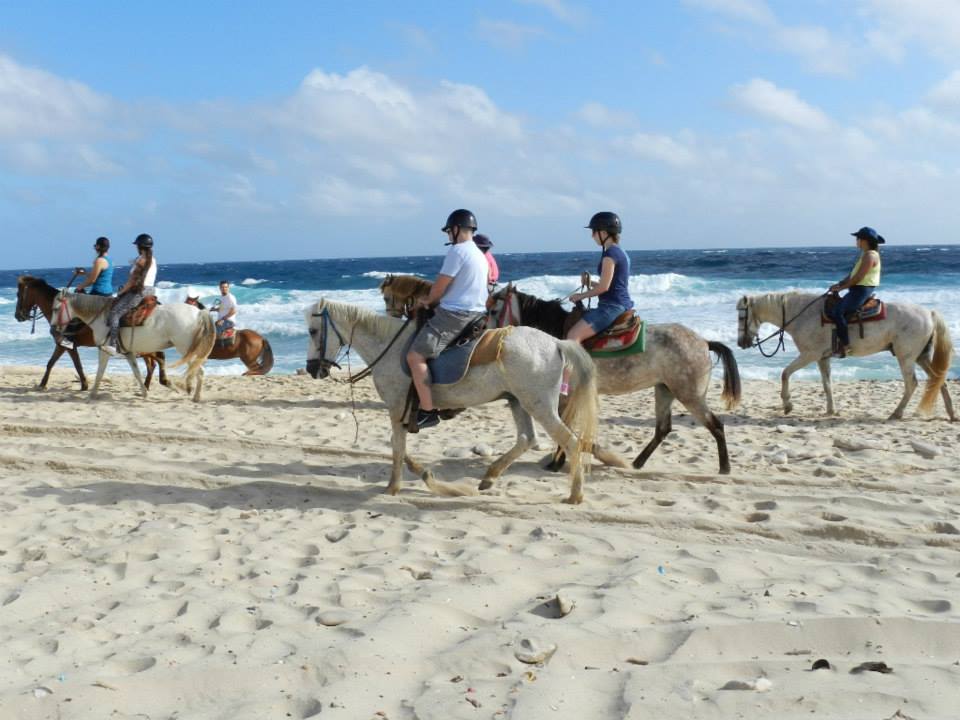 What's better than taking in the beautiful views of the wild North Coast of Aruba? Viewing them while trotting along the coastline horseback! Gold Mine Ranch Aruba is the only ranch in Aruba that takes you on a horseback expedition to beaches at the North-East coast and the Hidden Valley & Lagoon. Go with your S.O. for a romantic day in paradise or take the entire family on a horseback adventure! The tour consists of over seven different spots allowing you to take in all of Aruba's natural beauty.
Book your horseback riding trip.
This merely scratches the surface when it comes to fun things to do in sunny and happy Aruba – Discover more here!