Traveling to Aruba soon? How about getting some of your gift shopping done while on the island? Aruba is the perfect place to browse and shop for beautiful local art and jewelry. Gift someone (or yourself, wink) a unique present that radiates island vibes to enjoy all year round!
Atelier Aruba at Paseo Herencia
The Atelier Aruba displays authentic Aruban art, all handcrafted by 7 talented local artists. You can also find clothes, handbags, jewelry, handblown glass items, and more! This store is located in the high-rise hotel area of Palm Beach at Paseo Herencia Mall.
Some of the artists featured at Atelier:
This artist does a lot of work with acrylic paint, not only on canvas but also on wood, local driftwood and paper collages. She also makes glass beads, mosaics, pottery, and ceramics. Her latest and current project involves combining and repurposing old maps, encyclopedias and travel magazines as backdrops to paint on. Much of her art is infused with the "island life" feeling so make sure to add one of her unique pieces of work to your home or friend's home!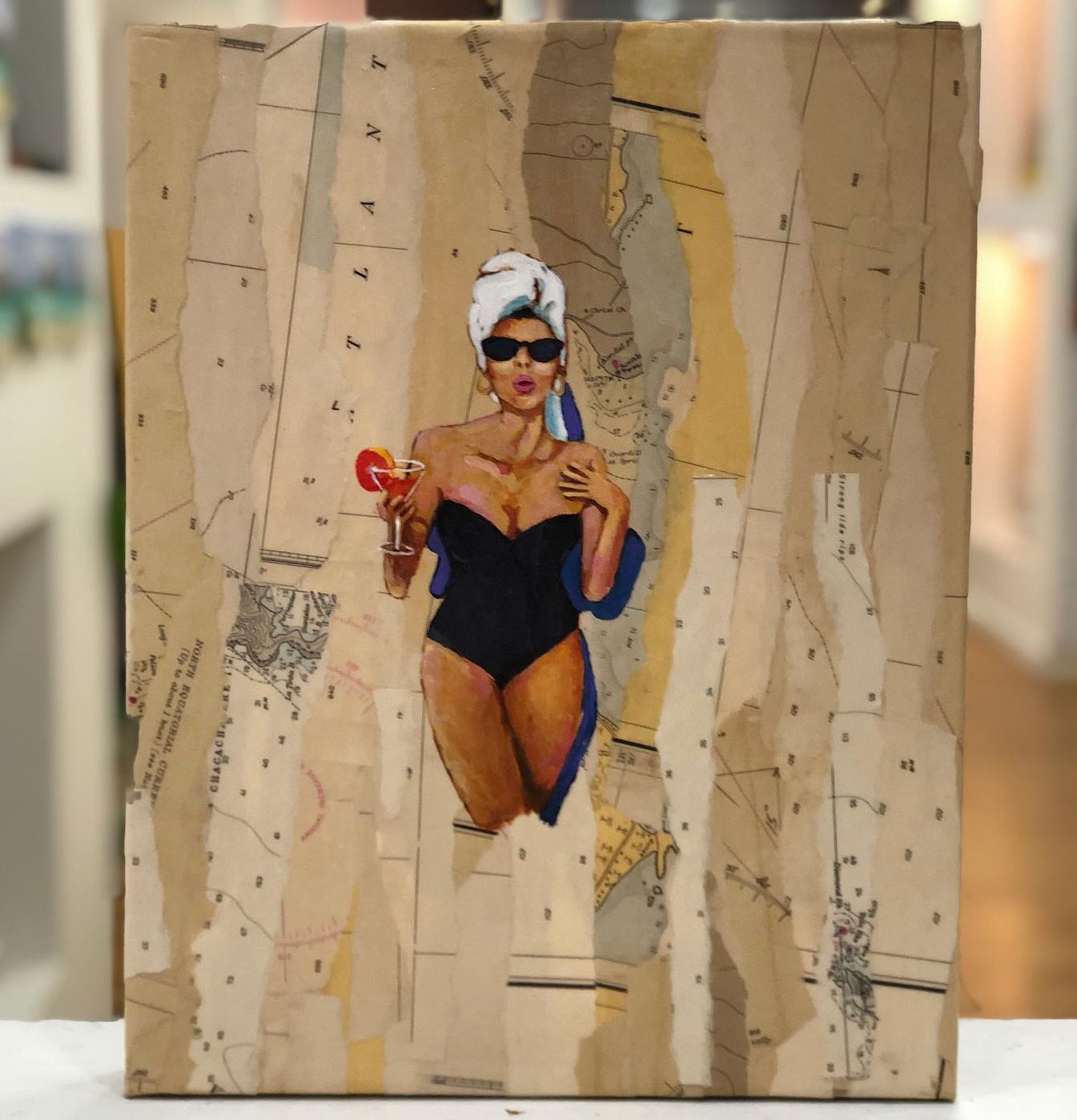 A creative jewelry designer using Aruba's sea glass, handcrafted beads of Murano glass and more! Gaby can be found showcasing her work in various locations such as resorts and of course at Atelier Aruba. She can even create a personalized piece of jewelry for you, simply contact her with your request!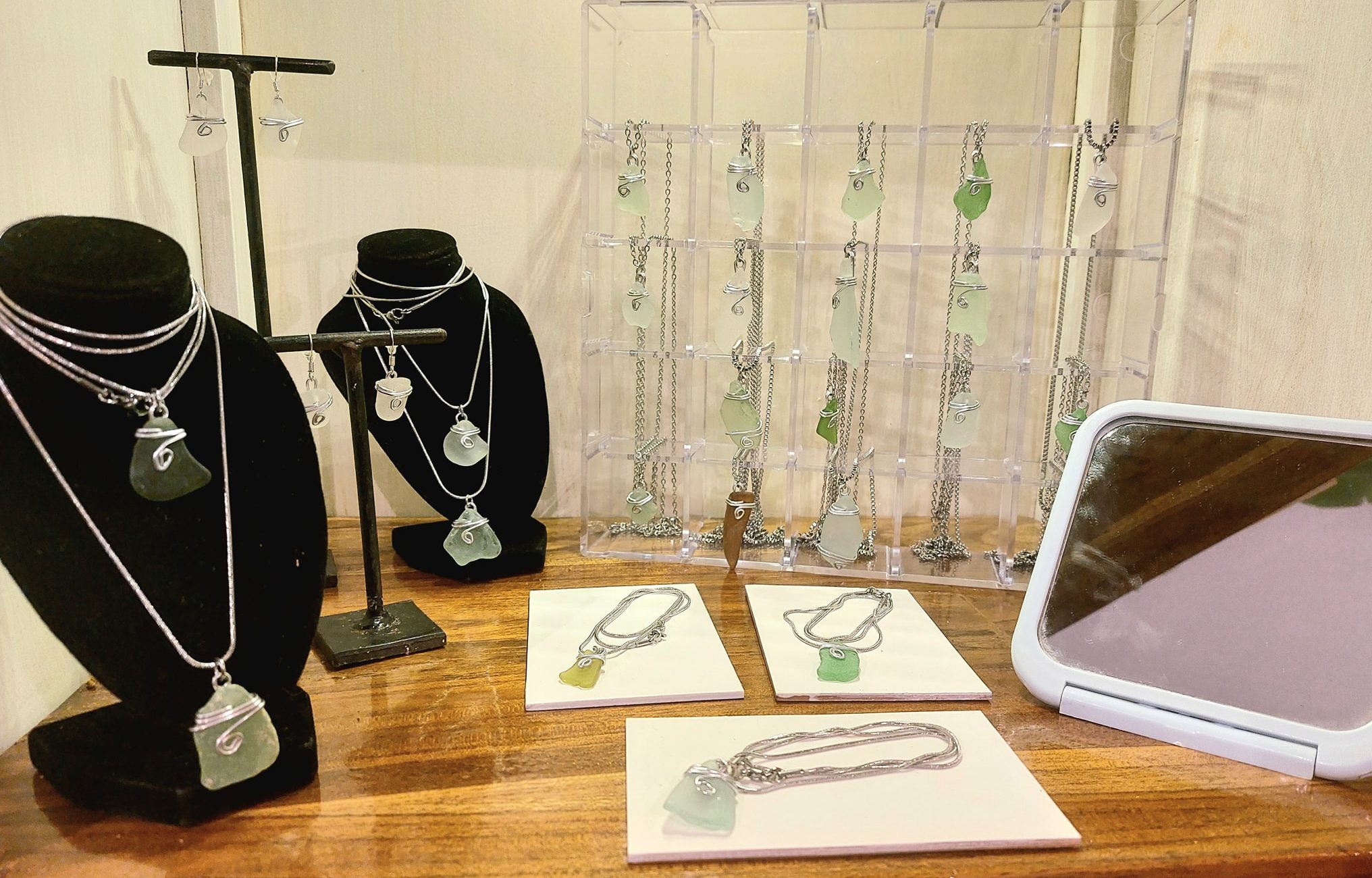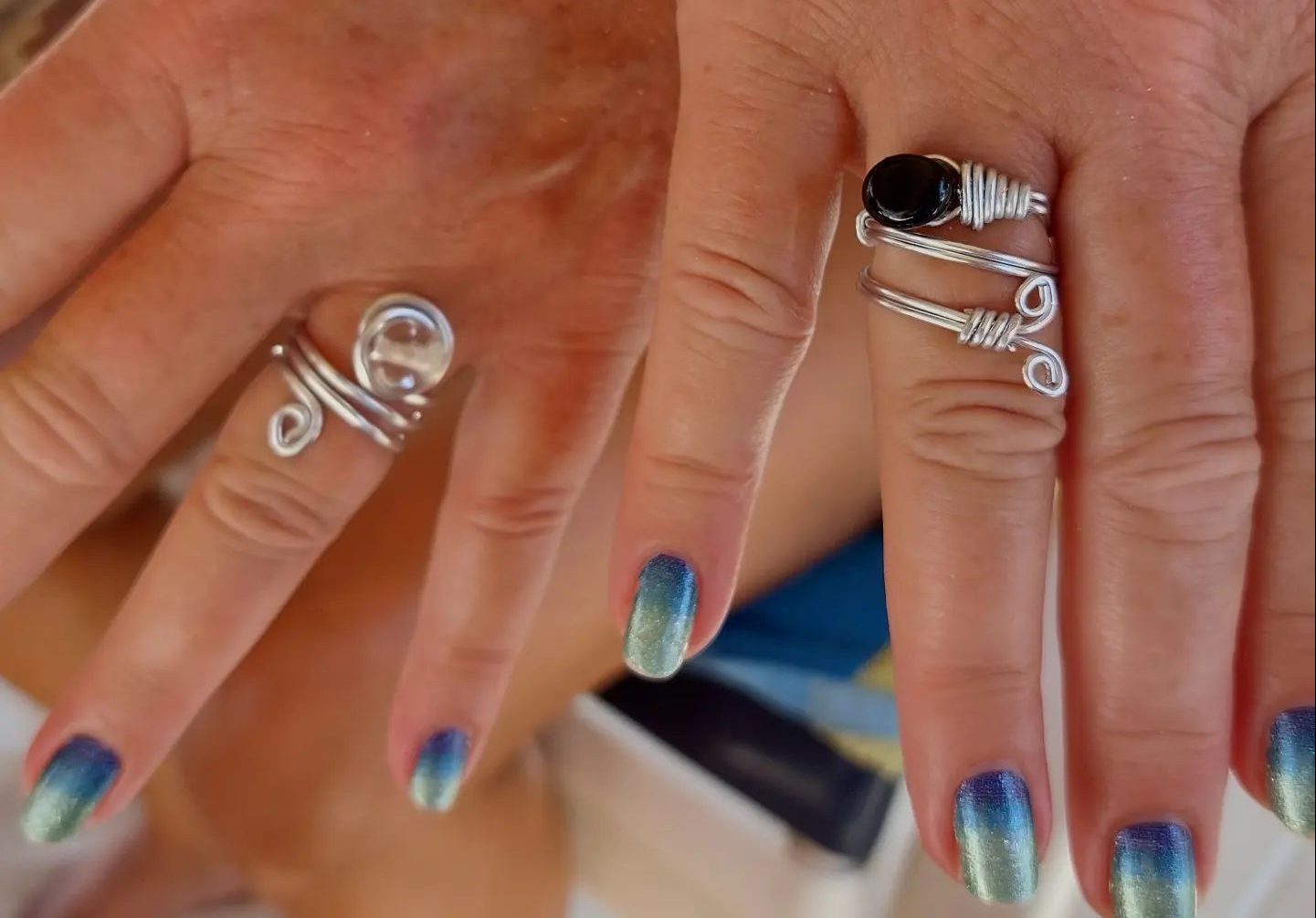 My Gallery Aruba at Renaissance Mall
You will find this gallery of unique handmade art in Renaissance Mall, featuring 8 local artists. From handmade ceramics to oil paints and driftwood pieces. You'll find local artists Helena Hoes, Juan Carlos, Kim Violenes, and more!
Some of the artists featured at My Gallery:
Helena is a passionate ceramic artist creating beautiful ceramic works of art with an island influence! Contact her directly to get more information on her work.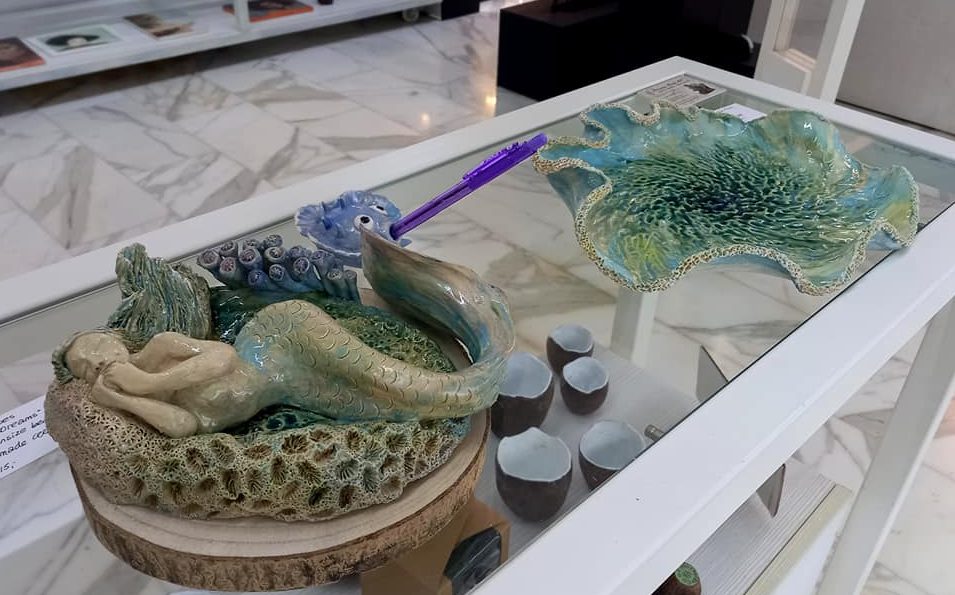 He creates framed pictures of local cunucu houses and other local scenes and implements a unique twist by always adding a special view in the window of the house. Get a true local vibe with a splash of paradise and hang it on your wall to enjoy year-round!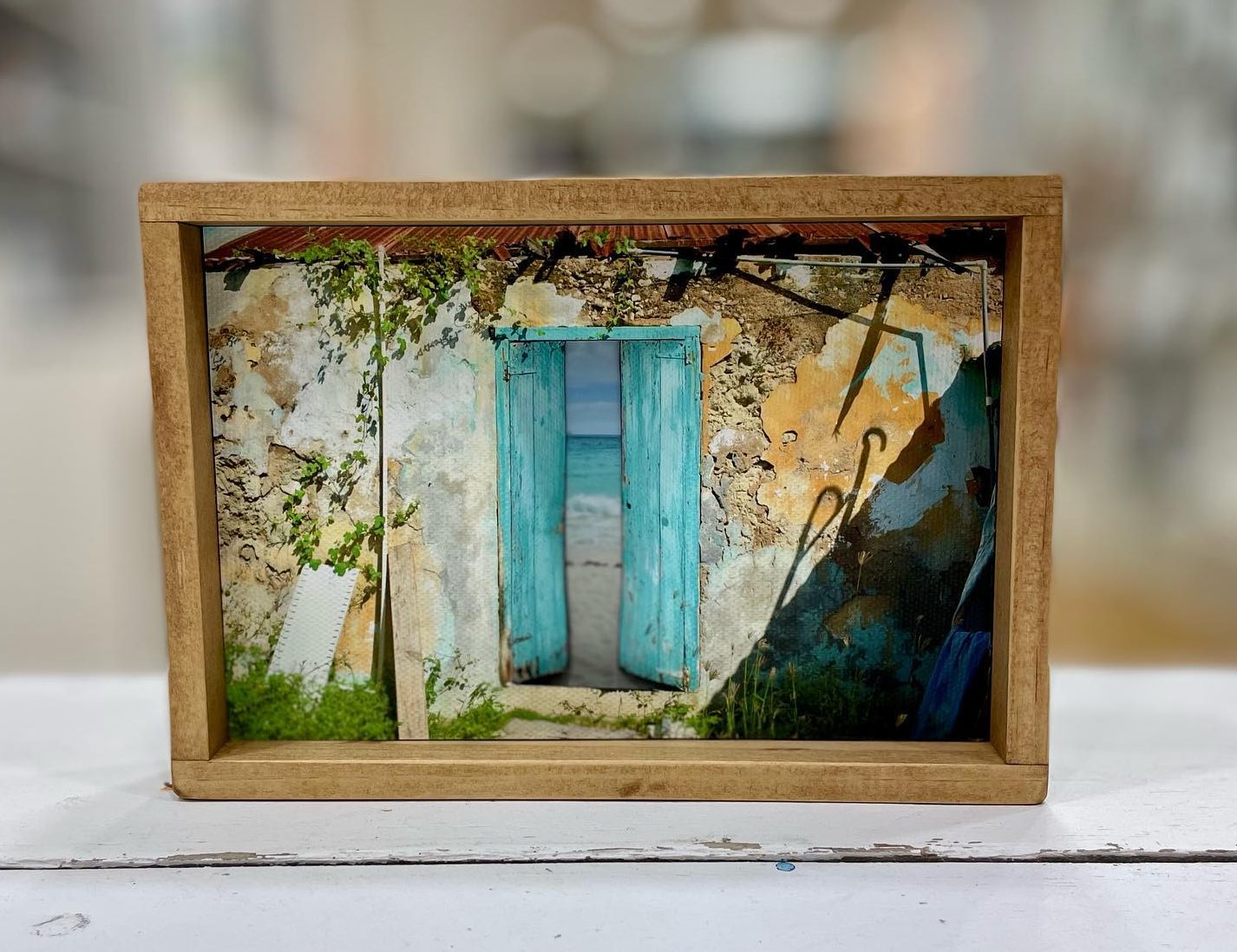 More places to browse and shop:
Renaissance Marketplace
Located downtown across from Renaissance Wind Creek Aruba Resort
The Local Market
Located across the street from the cruise ship terminal
Local Shopping Stands
Located just outside of the cruise ship terminal and alongside the Renaissance marina
Artisa Art Gallery
Located in San Nicolas
Studio Murano Art
Located in Ayo/Santa Cruz
Monthly Farmer's Market at the Ostrich Farm
Located at the Ostrich Farm
Dushi Driftwood
Place your order online or via telephone
Gloria Filiciana Aruba Sea Glass Jewelry
Located at various locations, contact artist
Mersea Jewelry
Located at Boardwalk Boutique Hotel
Loretti Design Studio
Located at Paradera Park
Note: Many resorts host weekly markets where local artists will have their work on display for you to shop! Check with the front desk or concierge of your resort for more information.
*Main featured photo by Dushi Driftwood