Have you ever considered shopping local for your holiday gifts? Well, if you haven't, then maybe you should this holiday season! Aruba has quite the wondrous treasures when it comes to locally made products, all you have to do is some research to discover the hidden gems.
BUT, since it is the holidays, and I know you'd rather be drinking Ponche Crema (aka our kind of eggnog), I decided to compile a list of 10 local businesses where you can find uber cute gifts that are all made here on our One Happy Island!
Scroll on to unwrap the goods:
Jewels from Aruba with Love
For those in your life who love to accessorize
Mersea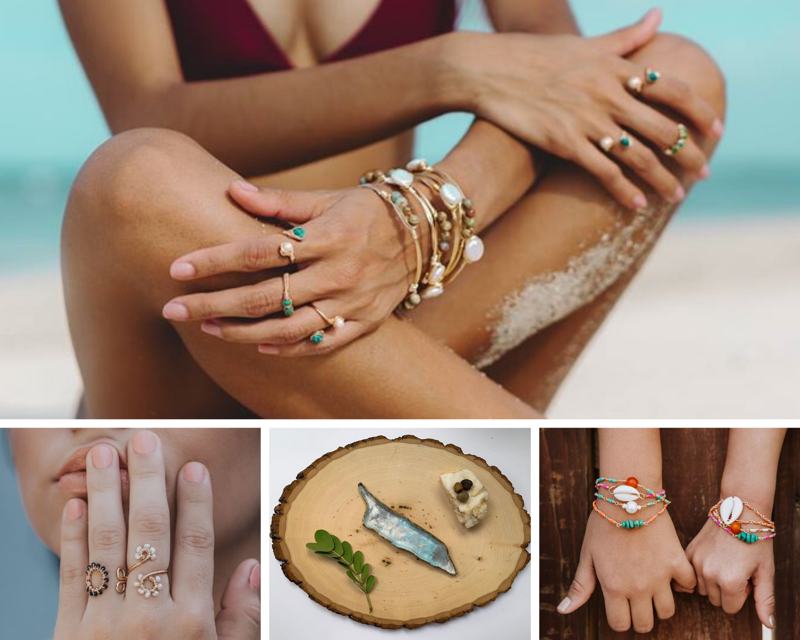 Mersea is a brand of handmade jewelry made for the "mermaids" of the world by local female bodyboarder, Monica "Summer" Franken. Her collections include designs for earrings, rings, necklaces, and bracelets. However, Mersea has also started to welcome more products to their brand such as the Aruba Silhouette Jewelry Dish as seen above.
Loretti Design Studio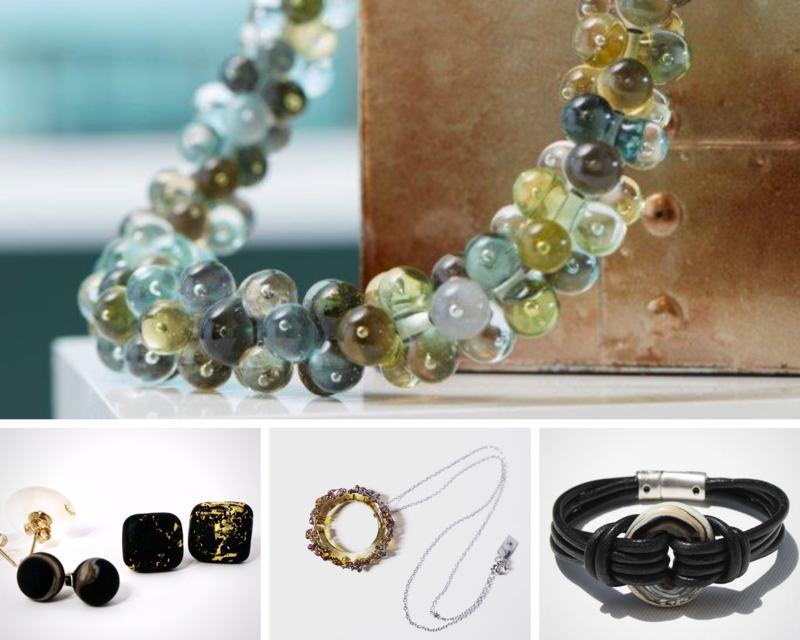 Loretti Design Studio is located at Paradera Park, and operated by creative artist, Deborah "Debby" de Weerd, who is known for having an experimental approach to her artistry. She creates unique jewelry collections from a variety of eclectic materials. Also notable is that she, herself, is the glassblower for most, if not all, of the Loretti Design pieces.
🎁VIEW MORE LORETTI DESIGN INFO
Mondiero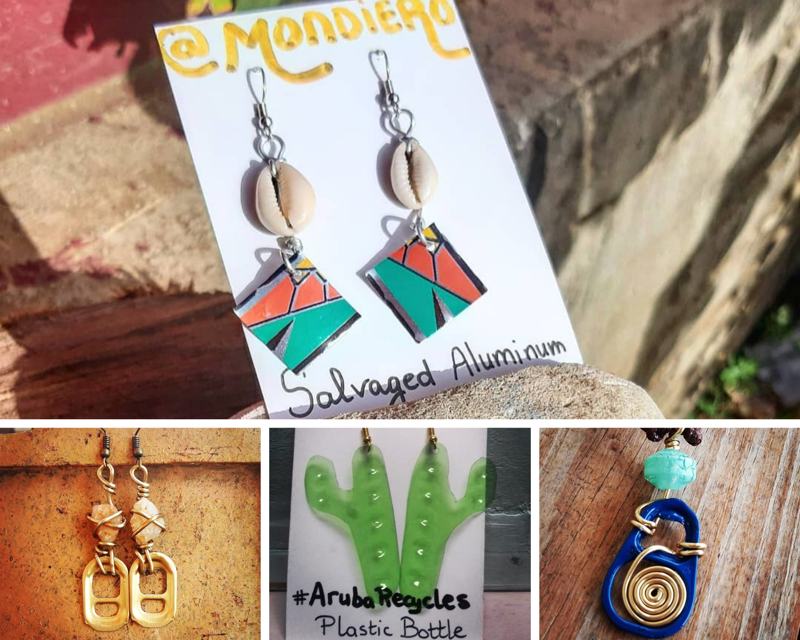 Mondiero, is operated by local, Mijenou Tromp, who is all about creative recycling! The jewelry pieces that she creates are all primarily upcycled from recycled goods found in Aruba. The materials that she uses for her pieces have included aluminium cans, can tabs, and plastic bottles. As of recently she has also started to incorporate organic products, such as crystals, from the One Happy Island in her designs as well.
KALA
KALA creates unique tropical handmade jewelry inspired by Aruba. Each piece has its own eccentric twist, and some even include Papiamento words, such as the ones pictured above. "Muhe Bo Por" translates to "Woman You Can", a message aimed at empowering women, and "bringamosa" is what locals call a type of plant on the island that if touched (skin contact), consequences are that you'll start feeling similar horrific symptoms to those of Poison Ivy.
Stitching from the One Happy Island
For the people that appreciate unique gifts
TANGERINE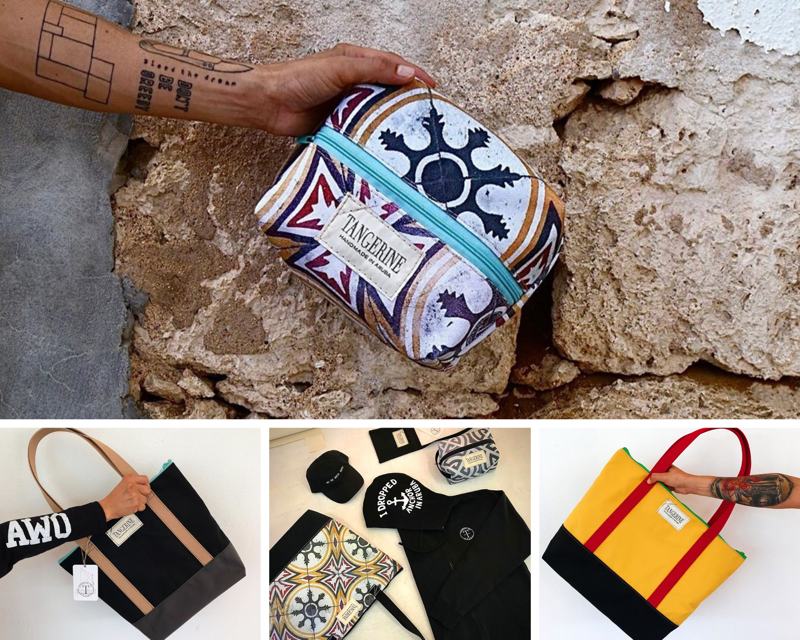 Tangerine is owned and operated by local, Ashlin Ahlip, who hand-makes various sturdy canvas bags, pouches and accessories here on the One Happy Island. Their signature look consists out of minimalist color block designs inspired by classical nautical styling, but have started to include more funky patterns as well. Tangerine is also home to the "We The Beach People" and "We The Beach Babies" branded apparel.
Luna & the Wolff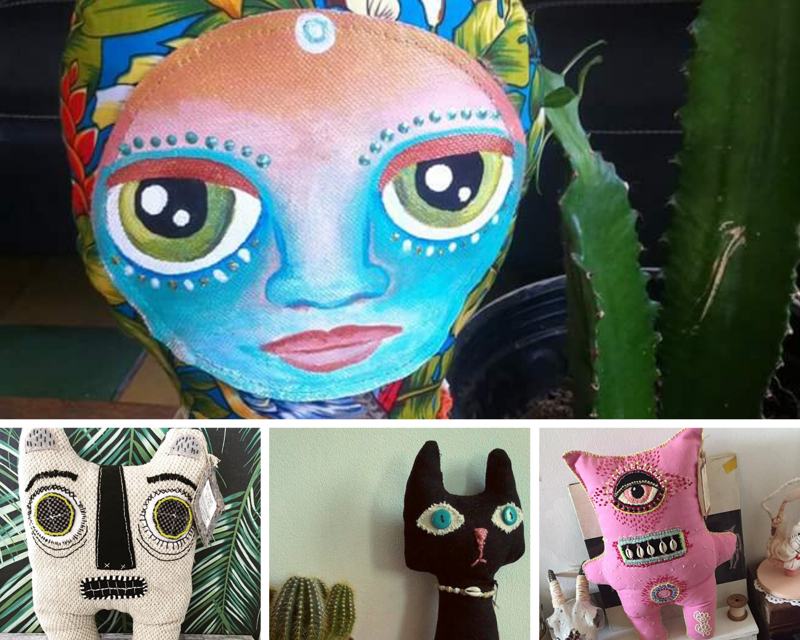 Luna & the Wolff (aka Jess Wolff), is a Multidisciplinary Visual Artist from Aruba that enjoys integrating diverse crafting techniques such as embroidery, weaving, and crochet on textile with organic, or reclaimed materials, in her art pieces. Her handmade, signature Moon Monsters are such cute creations and would definitely make for a unique gift.
🎁VIEW MORE LUNA & THE WOLFF INFO
Little Fry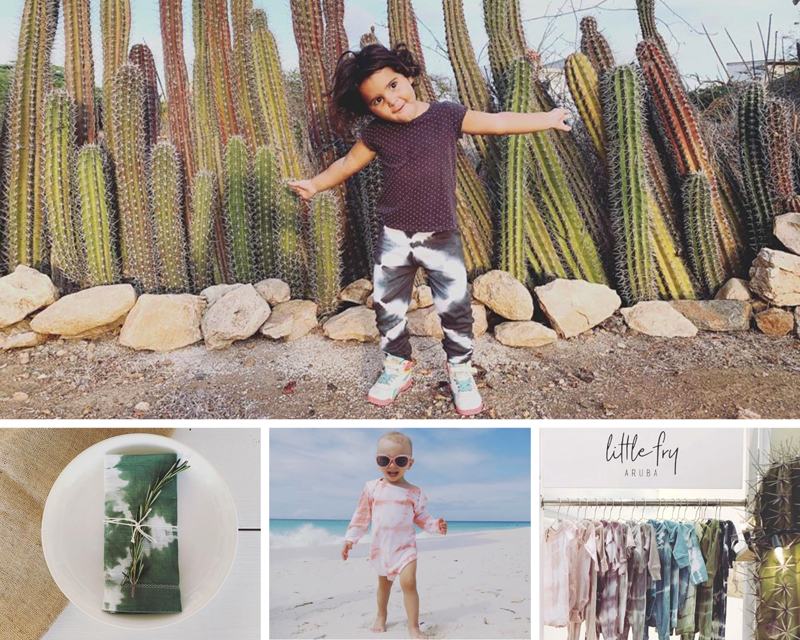 Little Fry produces delicate locally made tie dye textile products that are organically made in Aruba. From home accessories such as napkins and pillows, to baby products such as bibs, burp cloths and onesies, Little Fry promises that each piece is unique in its own way, in both color and pattern, which makes a piece from their collection an extra special gift.
caribbean-made Eco-friendly Creations
For the ones in your life who prioritize planet Earth
Arubalife Organics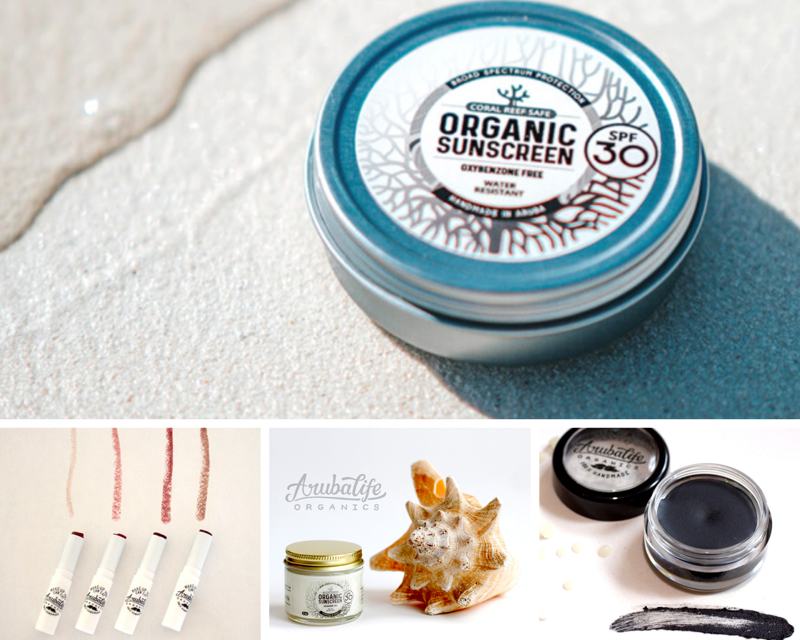 Arubalife Organics is one of Aruba's pioneers when it comes to producing locally-made, organic beauty and cosmetics products. Their signature Reef Safe Sunscreen Butter is much-loved by both locals and visitors alike. Aside from Eco-friendly sun protection, they also have organic blushes, lip tints, translucent face powder and a Charcoal Black Makeup Balm that is an Eco-loving, alternative for gel eyeliner.
🎁VIEW MORE ARUBALIFE ORGANICS INFO
Eco Living Aruba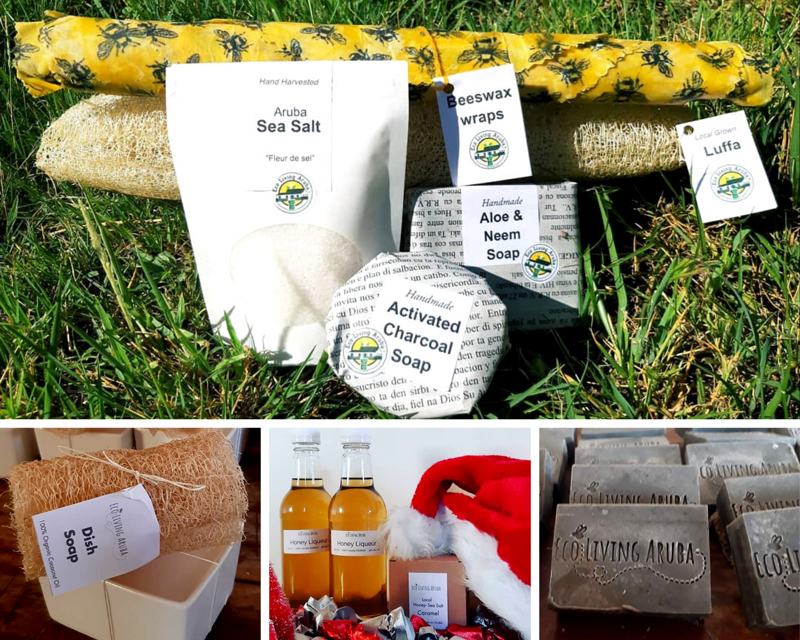 As stated on Cadushi Festival's site, a local couple, Rose and Dan, created Eco Living Aruba which "produces sustainable products that promote a greener lifestyle. While Dan takes care of the bees on Aruba, Rose loves to explore the possibilities of making local, natural products." Eco Living Aruba produces diverse products such as dish soap, beeswax wraps, hand-harvested Sea Salt and a locally-distilled Honey Liqueur.
🎁VIEW MORE ECO LIVING ARUBA INFO
Chuchubi Bakes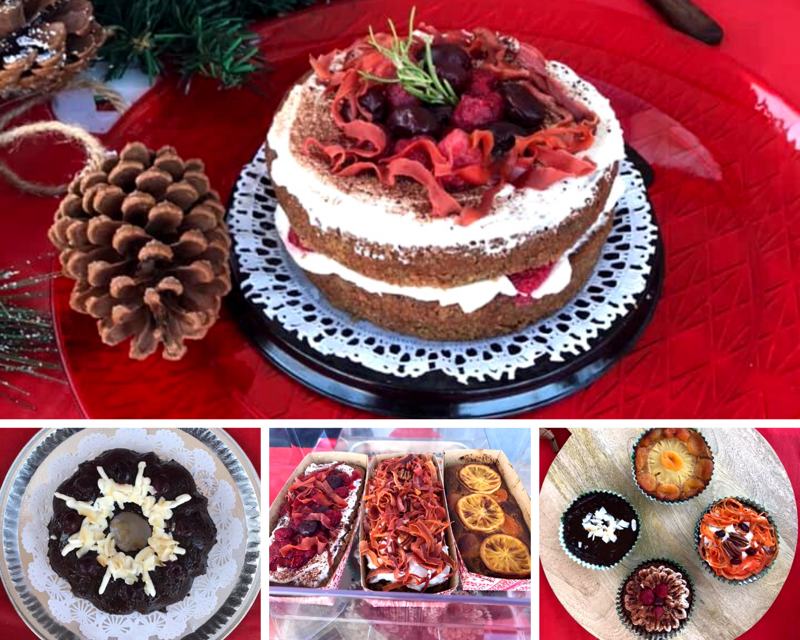 Chuchubi Bakes presents an edible Eco-friendly creation from Aruba that's perfect for the foodies in your life! Their desserts come in various sizes, and flavors, including, but not limited to seasonal classics such as Bolo Preto di Pruim, and Cashew Almond Delight (perhaps a play on our Cashupete recipe?), Upside Down Pineapple, Sweet Potato Spice, and Le Pear. Also notable is that all of the sweet goodies are vegan, gluten-free and created without processed sugars. Yum!
🎁VIEW MORE CHUCHUBI BAKES INFO
Presents? Check! Supporting Aruba's local community of artisans and creatives? Double-check! Hope this Aruba holiday gift guide blog helps you find the perfect presents for your loved ones. Happy holidays & asta  2020!
*Feature photo by Mersea Jewelry