Breaking an all attendance record, it seems Soul Beach Music Festival has done it again!
The 19th edition of the annual SBMF brought music lovers from around the world to our happy island of Aruba, to experience a 6-day event filled with sun, beach and soul. Six days where visitors partied on Aruba's beaches during the day and continued to relish in Aruba's nightlife with international and local DJ's.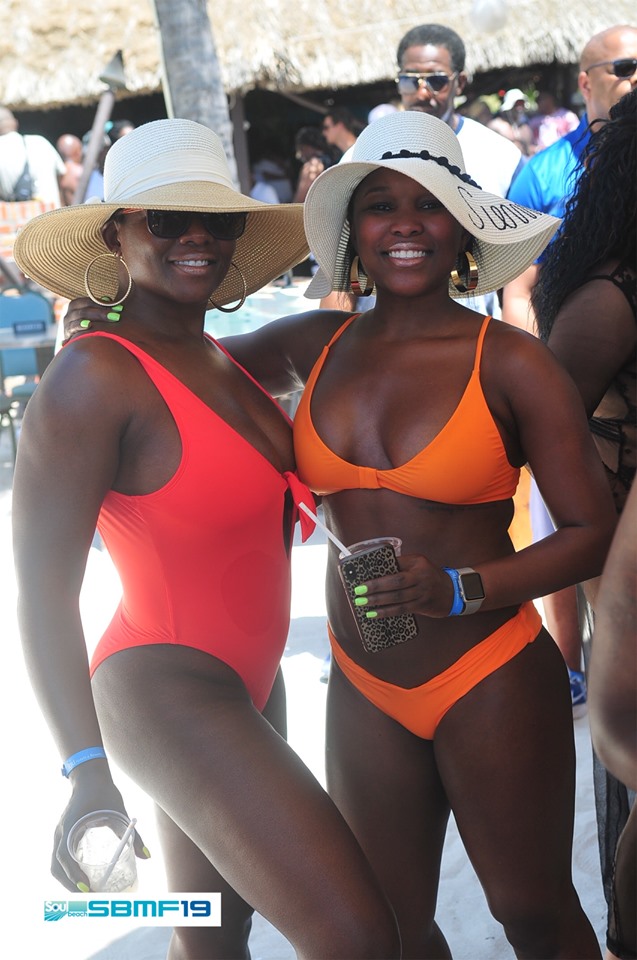 Although the parties were ongoing from day to night,the main attraction of course were the music concerts themselves! During the weekend, visitors witnessed the island transform into a soul music oasis with performances by internationally renowned artists in comedy and music.
The first performance to kick off SBMF brought a whole lot of laughs thanks to comedians, Deon Cole and Aida Rodriguez! Deon's obvious talent, quick wit and humor instantly won over the crowd. As a writer, actor and comedian for numerous big shows, such as: Conan, Blackish, Grownish, and Barbershop, he surely did not disappoint on Aruba's SBMF stage. Following Deon, was Aida representing for all the women of comedy. She is a talented, actress, producer, writer and one funny lady with big personality!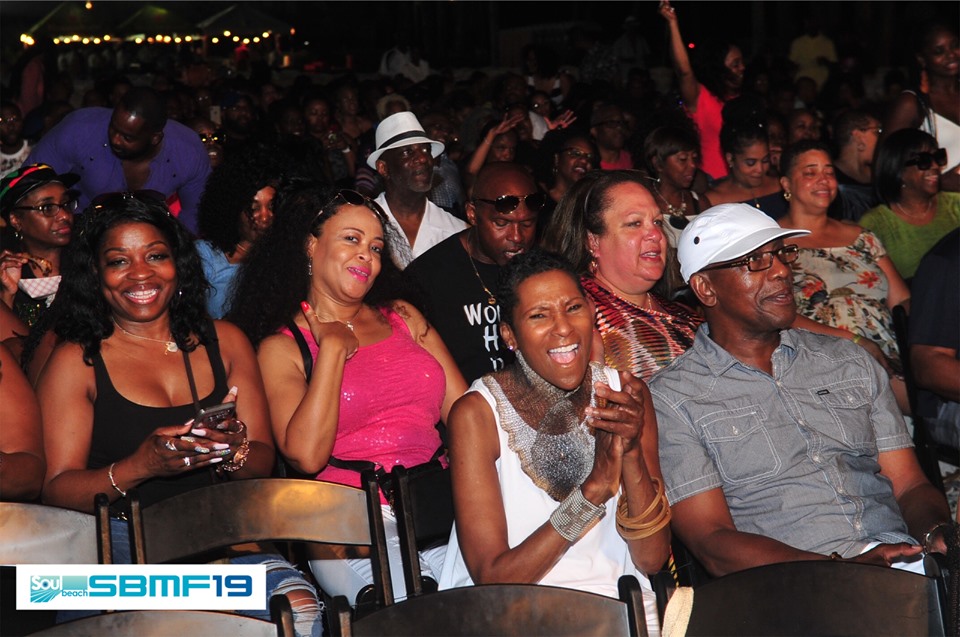 Saturday night's show continued to impress the crowds as Charlie Wilson gave a sensational performance. Following Mr. Charlie Wilson, two-time Grammy Award winner, H.E.R. hit the stage and lit up the evening. Some of her top hits include: "Could've Been", "Focus" and "Hard Place".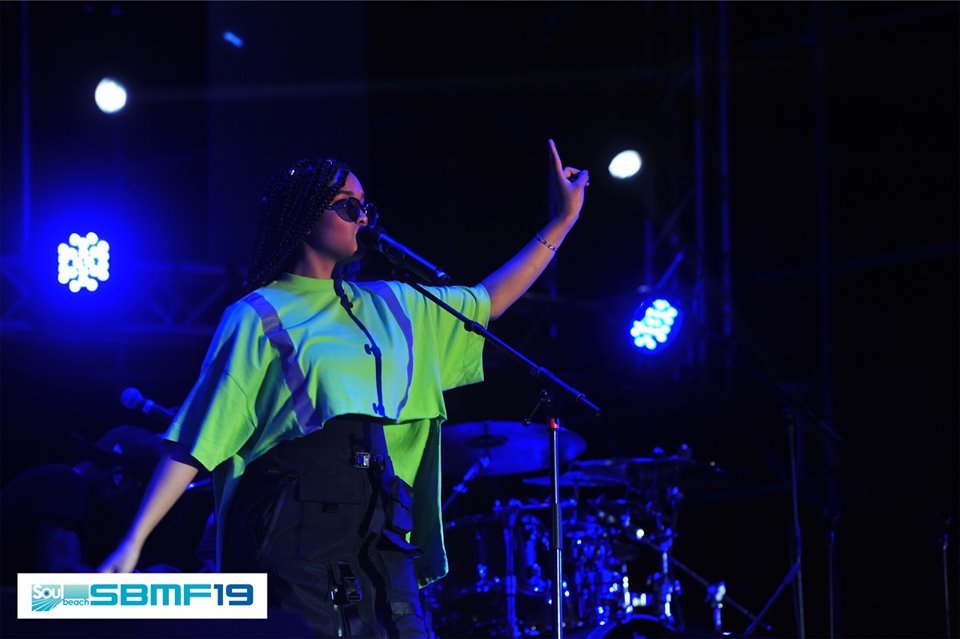 On Sunday, the night started with performance by local band, Le Groove who energized festival attendees with their soul inspired soca sounds… starting off the final concert night with a true local touch!
The night continued with a moving performance by Grammy-award winner Ella Mai. The 23-year-old British singer sang her heart out, including her hit "Boo'd Up".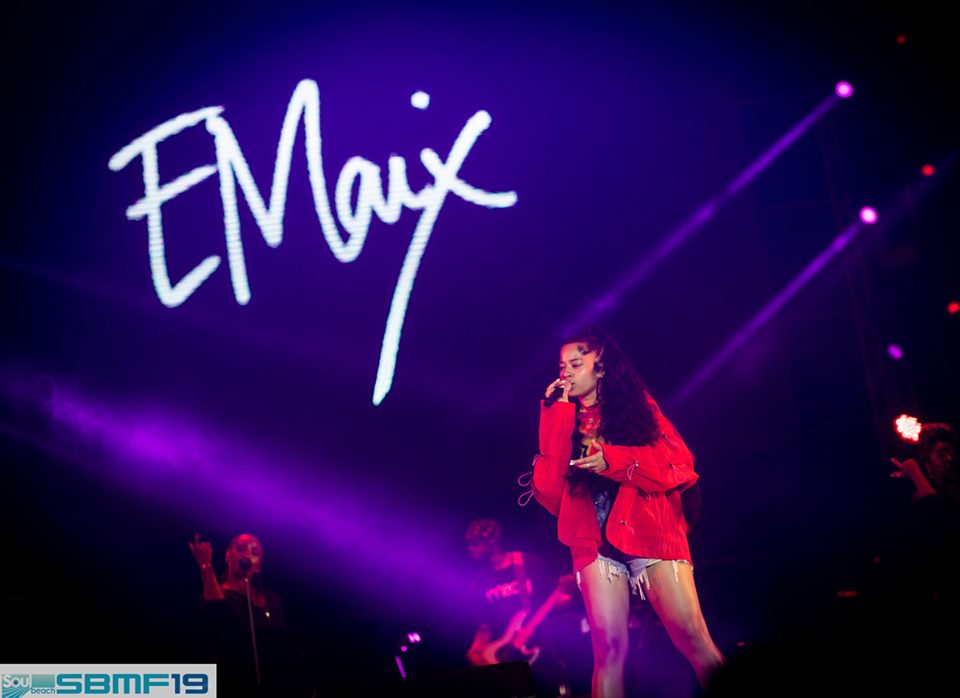 During the Q&A when asked who she would like to collaborate with dead or alive, Ella Mai response was none other than the American singer-songwriter Lauryn Hill, who coincidentally had her birthday that day.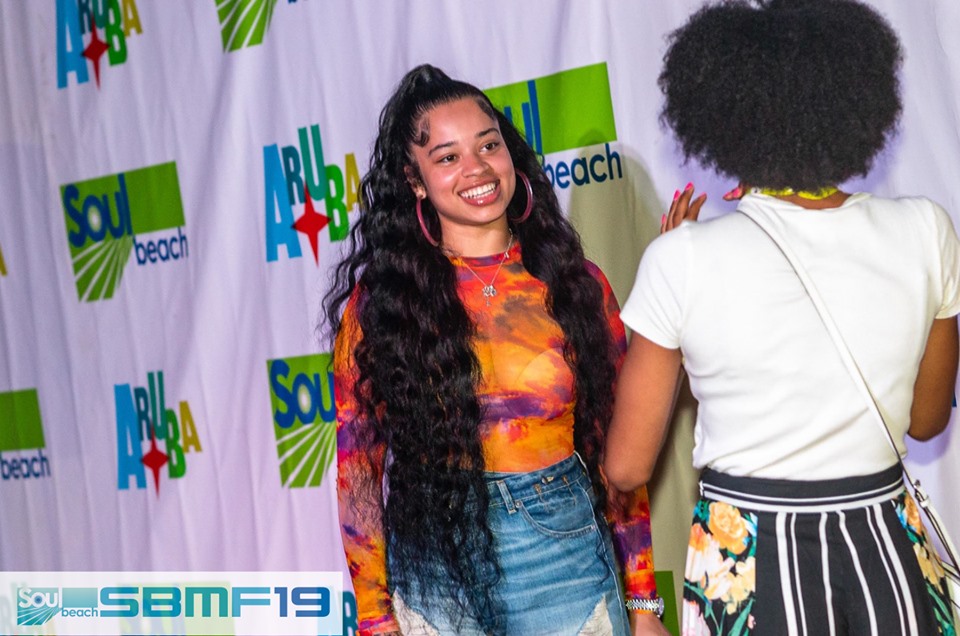 Headlining the evening, John Legend as his same suggests, gave a… legendary performance. He even brought Ella Mai back on stage to perform her song "Everything", which he's featured on.
His entire performance was nothing short of amazing, perhaps the most memorable highlight of Legends's performance was when he brought Ruth, a very, very happy local fan on stage and danced with her to his single, "Slow Dance".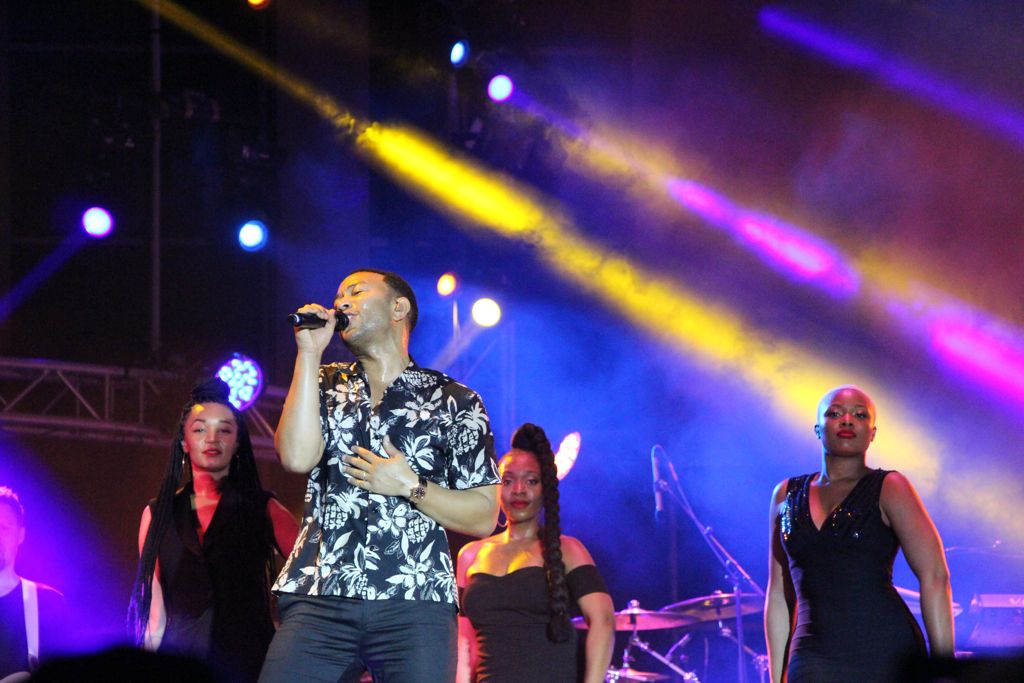 Yes, we were jealous of Ruth but it was nice to witness so much sincerity coming from such a big artist and with every note he hit the crowd fell more in love with him. At the end, just when you thought he was finished, he said his thank you and left the stage. As the crowd began to sigh in disbelief that show already came to an end, he came back and sat back behind his piano to perform his first number one single on the Billboard Hot 100 in the United States, "All of me"! The crowd went crazy as he gave all of him to close out the night.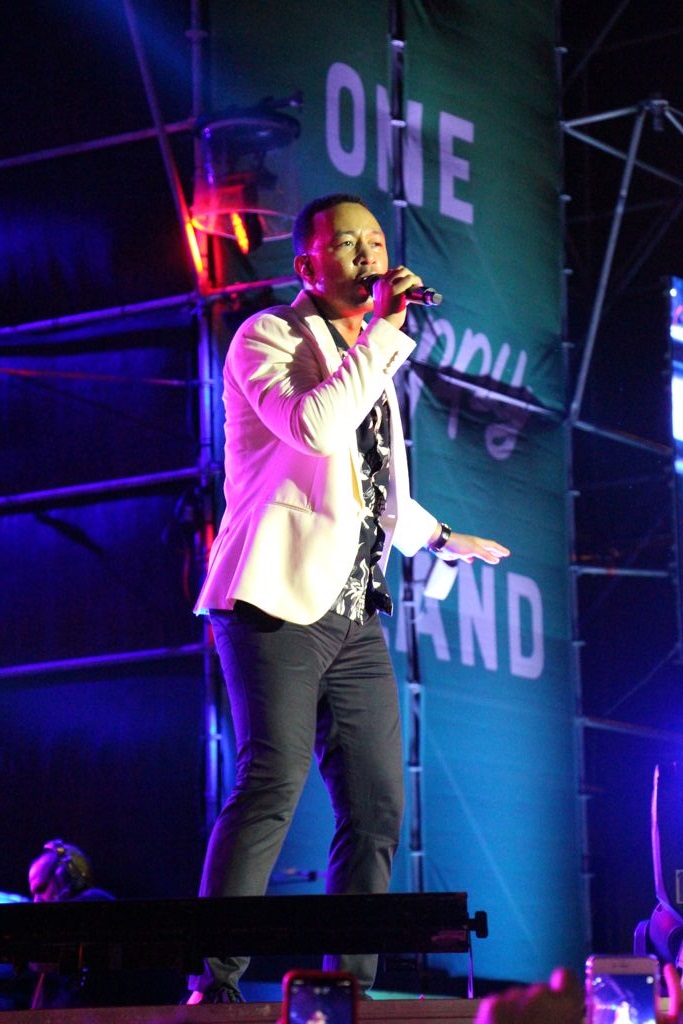 We look forward to next year, where Soul Beach Music Festival will be celebrating their 20th anniversary. Yes, 20 years already… such a remarkable achievement for SBMF and our "One Happy Island"! We will all have to patiently await the reveal of 2020's headlining artists. We are not sure what SBMF has up their sleeves but we do know one thing, it will be BIG!
Thank you SBMF Team for putting on such a great show and for allowing us to cover such an amazing festival!