When you want to visit Aruba's iconic sites and discover all of the natural beauty our island has to offer, there's no better way to do it than in a 4×4 vehicle! Exploring the island how YOU want and when you want, makes it a TRUE adventurous experience.
Say goodbye to the hustle and bustle of the modernized hotel area and say hello to the less populated and sometimes hard to get to, gorgeous, hidden spots of Aruba. Get lost in the bumpy, windy dirt roads and find yourself coming across the most beautiful places you didn't know existed!
Even as a local we often take the beauty around us for granted, so it is important to reconnect with nature and appreciate the island's natural beauty by taking a day to explore and visit some of Aruba's most amazing sights and attractions. My colleagues and I recently had the opportunity to do that in a couple of Jeeps provided by Aruba Top Drive, who are specialists in 4×4 rentals and offer both hard-top and soft-top Jeep models. Aruba Top Drive has been in business for over 20 years and is up to this day one of the leading car rental companies on the island.
We planned to cruise around the island so that we could have a day of adventure and document it along the way to share it with our VisitAruba audience! Plus, it was Daniela's birthday so what better way to celebrate it than off-roading?
As we picked up the jeeps at one of Top Drive's locations, Barcelo Resort (in the Palm Beach hotel area) we were eager to hit the (off) road. The Jeeps were in great condition, spacious and best of all… comfortable. We were three people in each jeep but you could easily fit five people and be just as comfortable. After we made a pit stop to fill up our coolers with snacks and beverages (a necessity for any adventure) we were good to go! As soon as our tires left the smoothly paved road and hit the dirt our adventure officially began!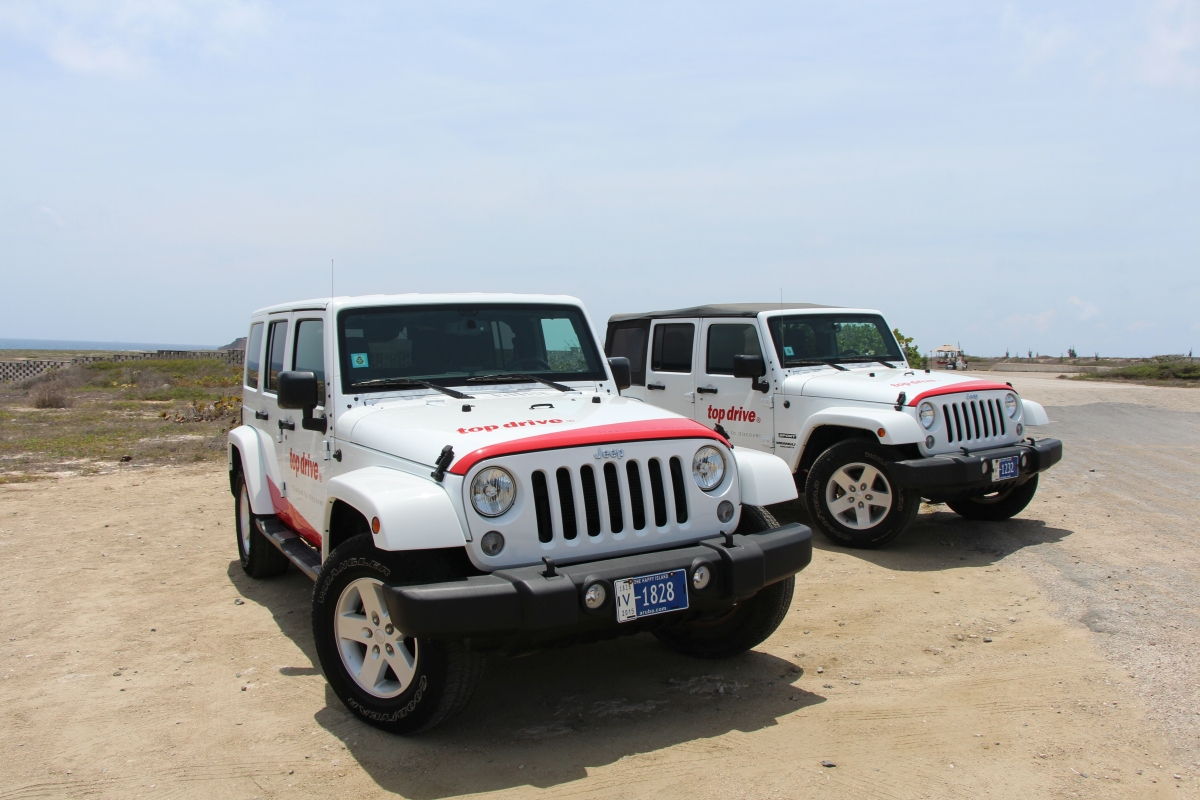 Check out the places we visited and all of the beautiful sights along the way… maybe you will even learn a thing or two about Aruba's history!
Seroe Colorado
Our first stop, Seroe Colorado is home to Baby Beach, Rodgers Beach and Colorado point (located at the South-East end of the island). Baby Beach is one of Aruba's most popular beaches on this side of the island, and for good reason – it boasts crystal clear and conveniently shallow waters. One of the famous landmarks that Seroe Colorado is known for is the large red ship anchor at the town's entrance, which is a fun spot for taking an unusual picture! So of course we had to snap a picture here!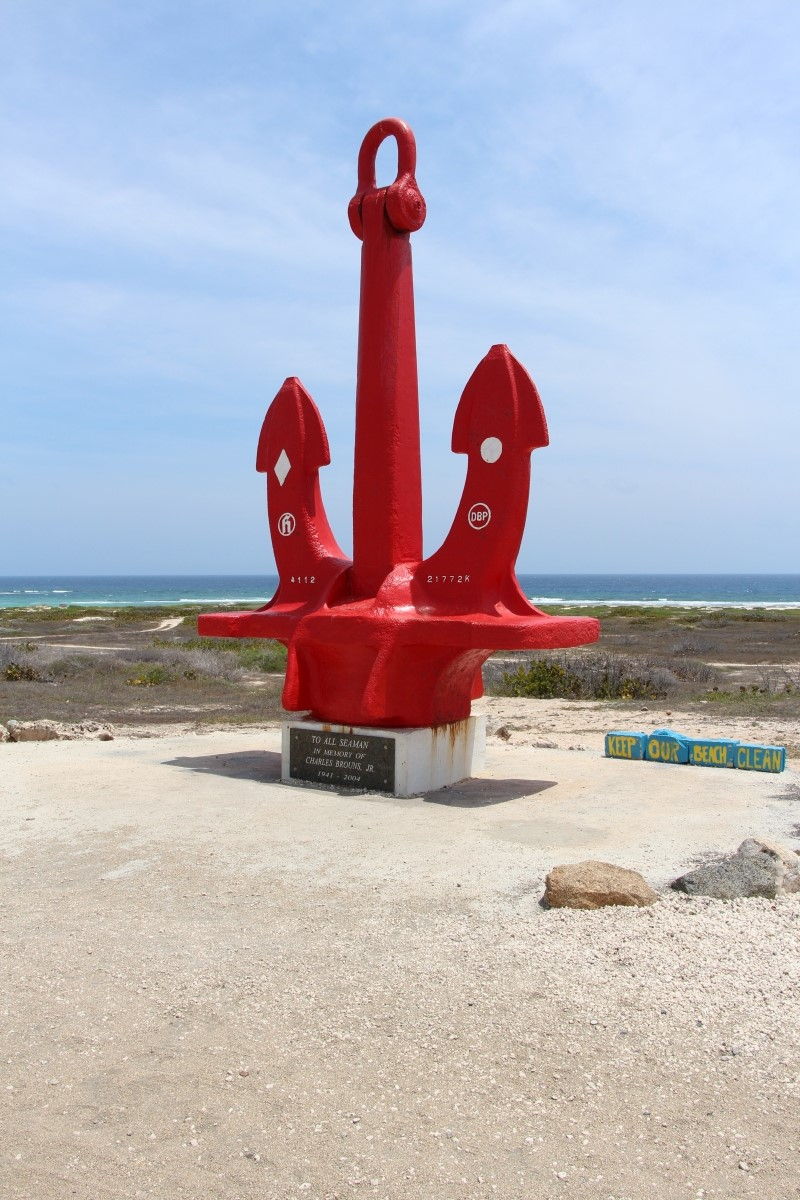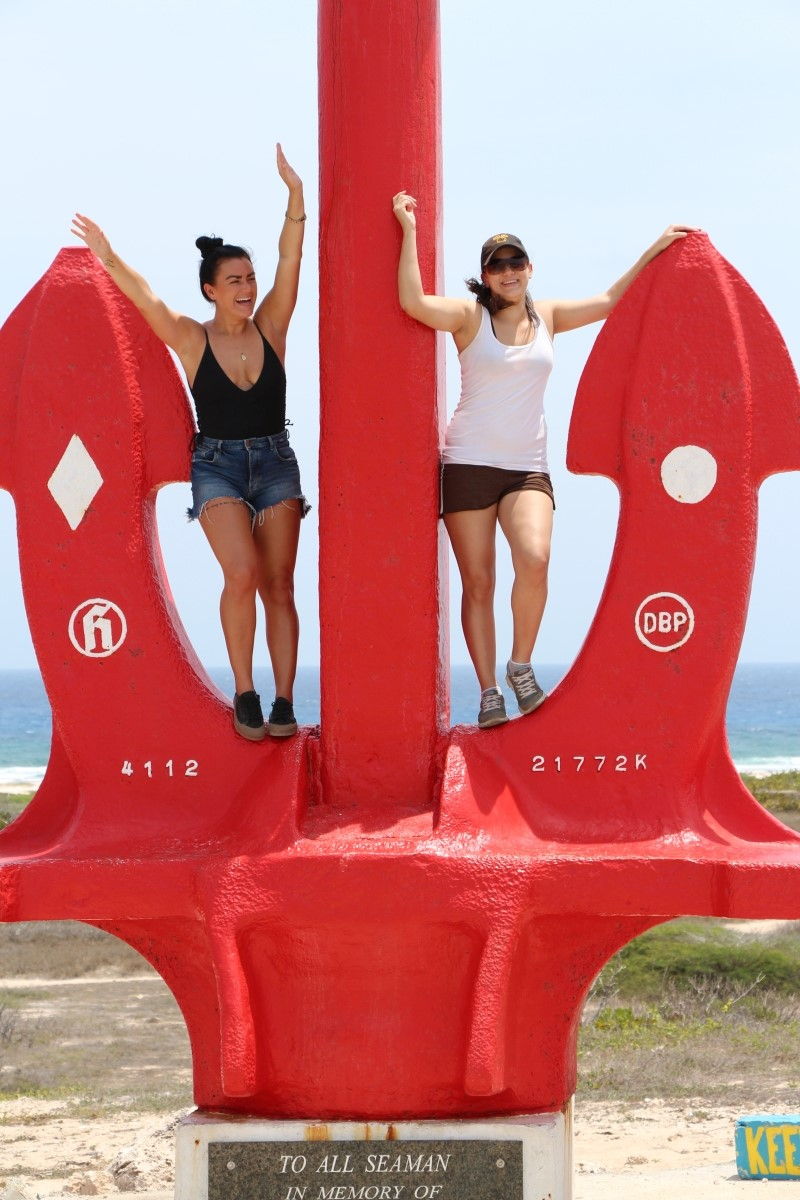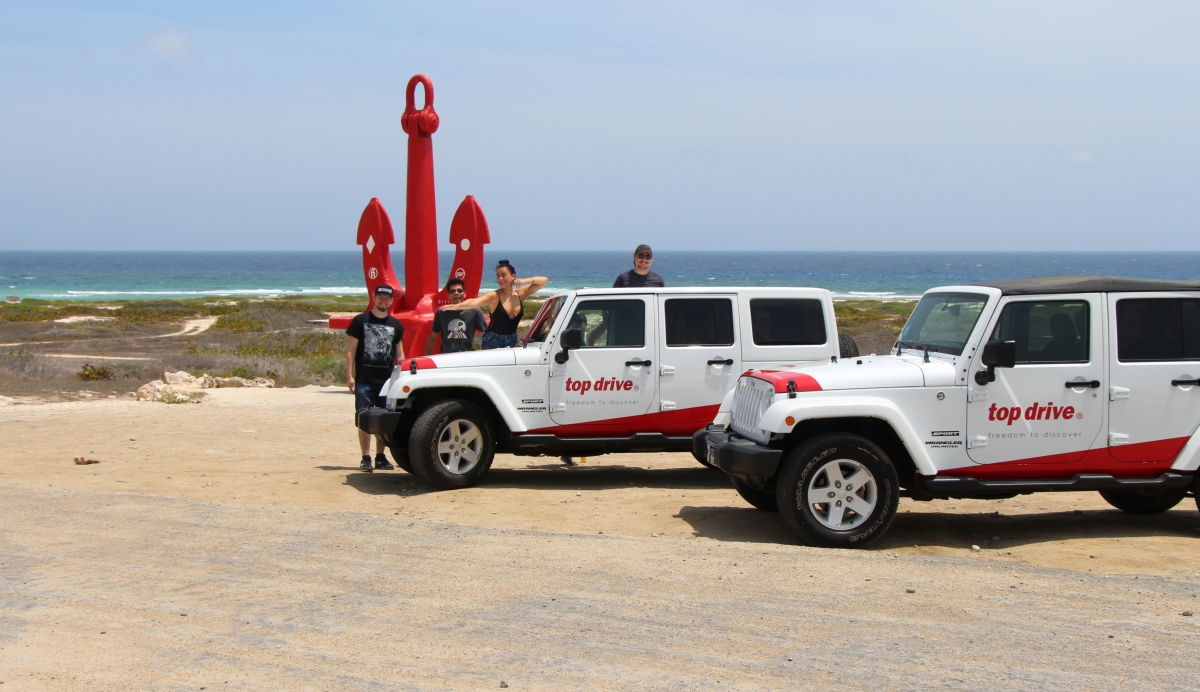 Guadirikiri Cave
After leaving the anchor we drove along the beautiful coast line glancing Grapefield and Boca Grandi Beach which are popular kite-surfing locations and made our way to the cave for some exploring!
The Guadiriki Cave is known for its two large chambers. The openings in the ceiling provide natural light for this large cave and you can enjoy nature's artwork of stalagmites and stalactites. The cave is situated in the Arikok National Park and a stair leads up to the main entrance. The cave also houses small bats, which are quite harmless. The location is surrounded by breathtaking scenery, making it a perfect spot to take pictures.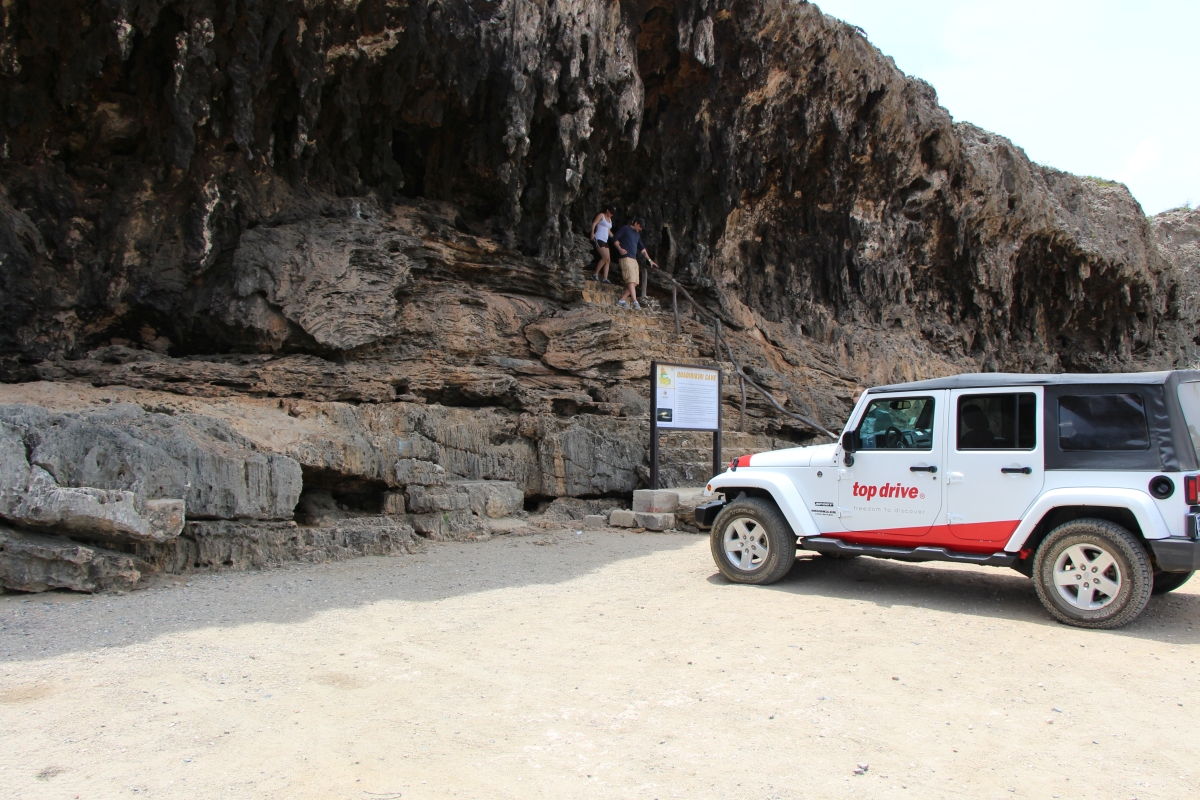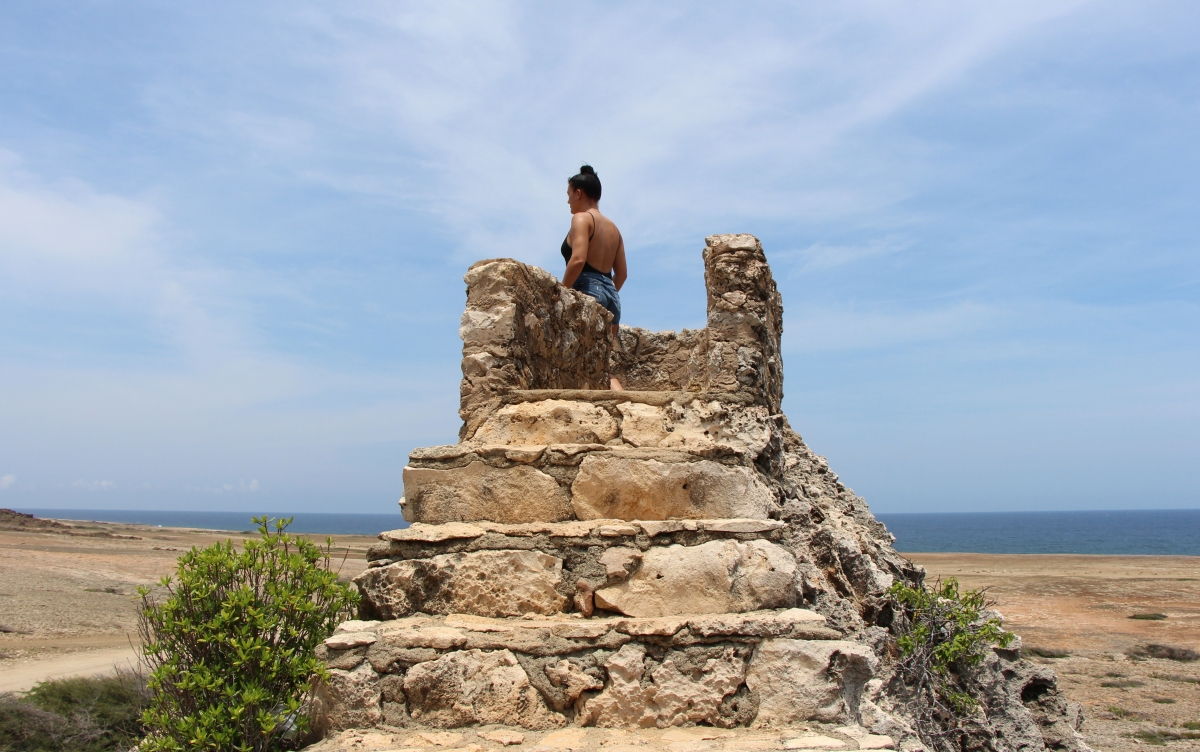 Arikok National Park
We headed towards the sprawling Arikok National Park. This park is quite large and it's possible to spend an entire day in by itself with the many different beaches, trails and sites.
Driving in the park is always an awesome experience with the many amazing views of the wild coast, untouched and less known beaches, natural pools and beautiful landscapes, cacti and wildlife!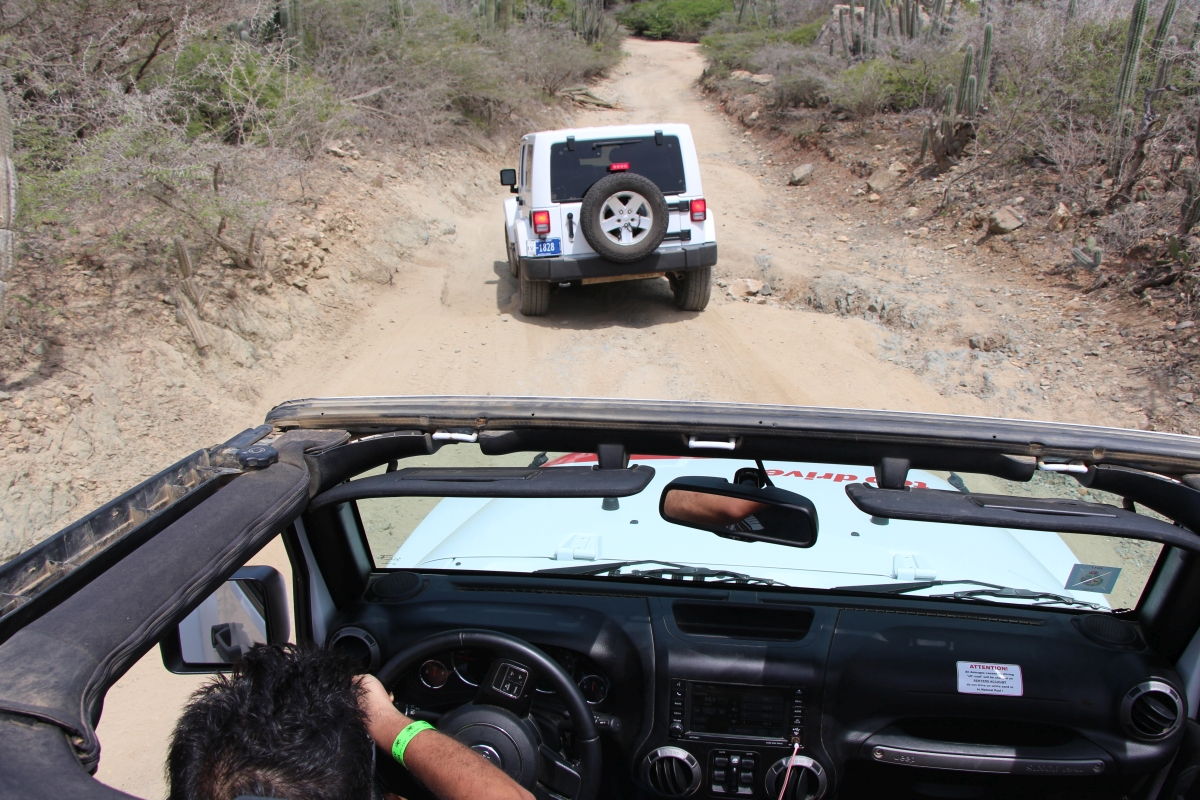 Twin Bridges and Blackstone Beach
Located East from Andicuri Beach, this location was the highlight of the trip! Some of us had not seen this place before. Off the beaten path, it is located on the rugged East side of Aruba, so a 4×4 vehicle is a must to reach here! Blackstone Beach is the only beach in Aruba with "black sand." The erosion not only created black pebbles by the water but also edgy rocks that distinguish this location. Right next to it there are three formed natural bridges that are often called "The Twin Bridges."
This location is really peaceful and secluded, and swimming here is not advised as the current is fairly strong and the waves are quite high.
It's actually a nice place to have a picnic, there was even a seating area with a really nice shade. We can definitely say it is an absolutely amazing place… and we did not miss out on taking a picture on the "Twin Bridges."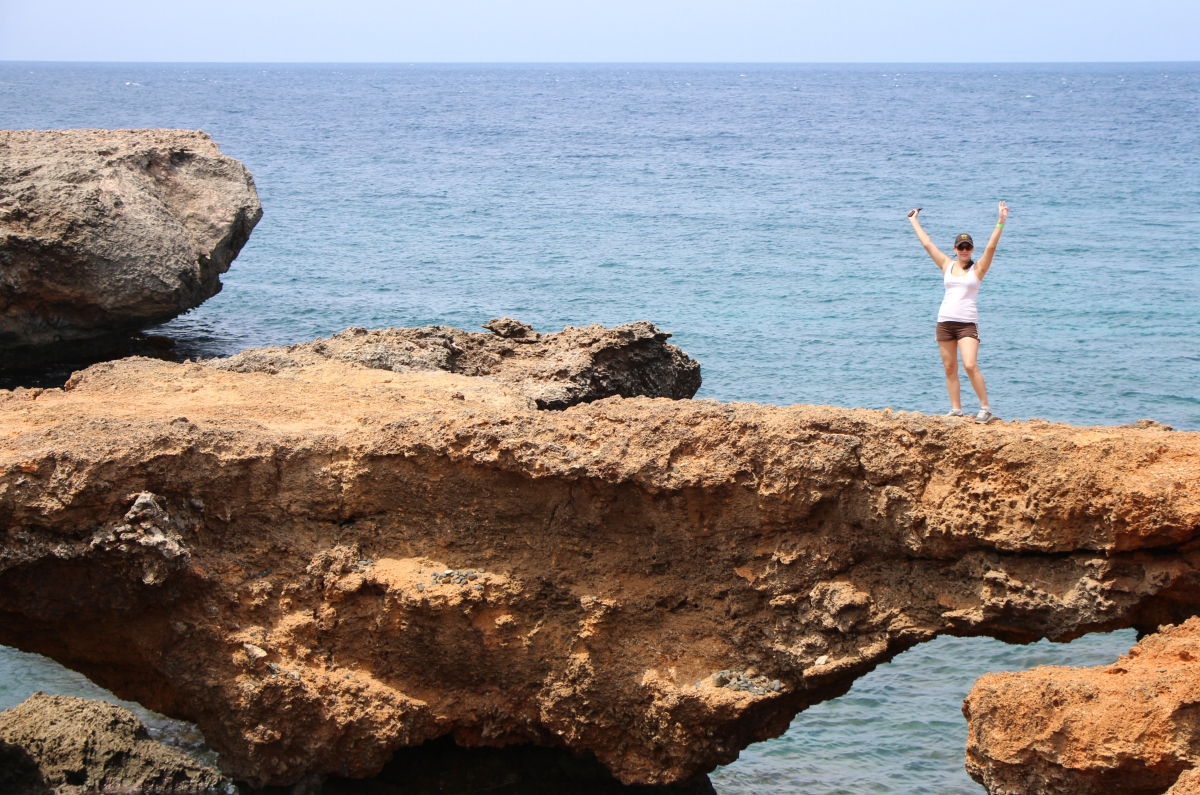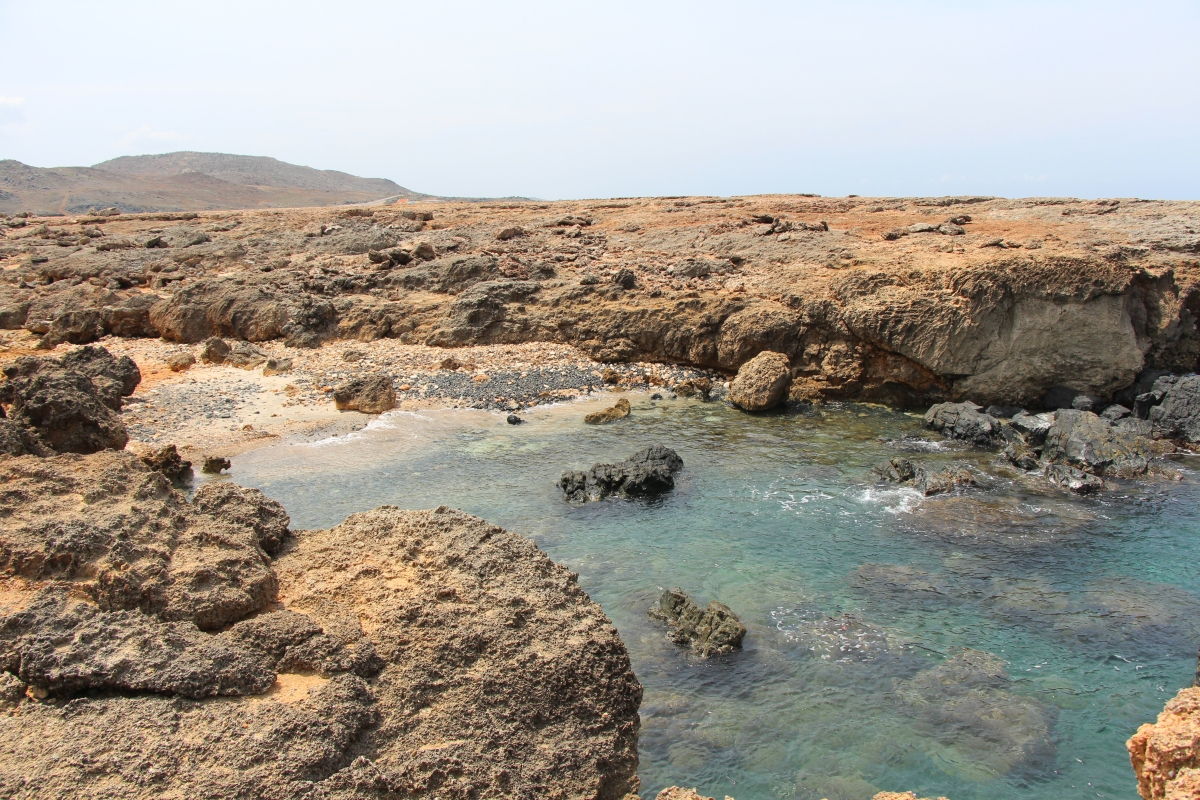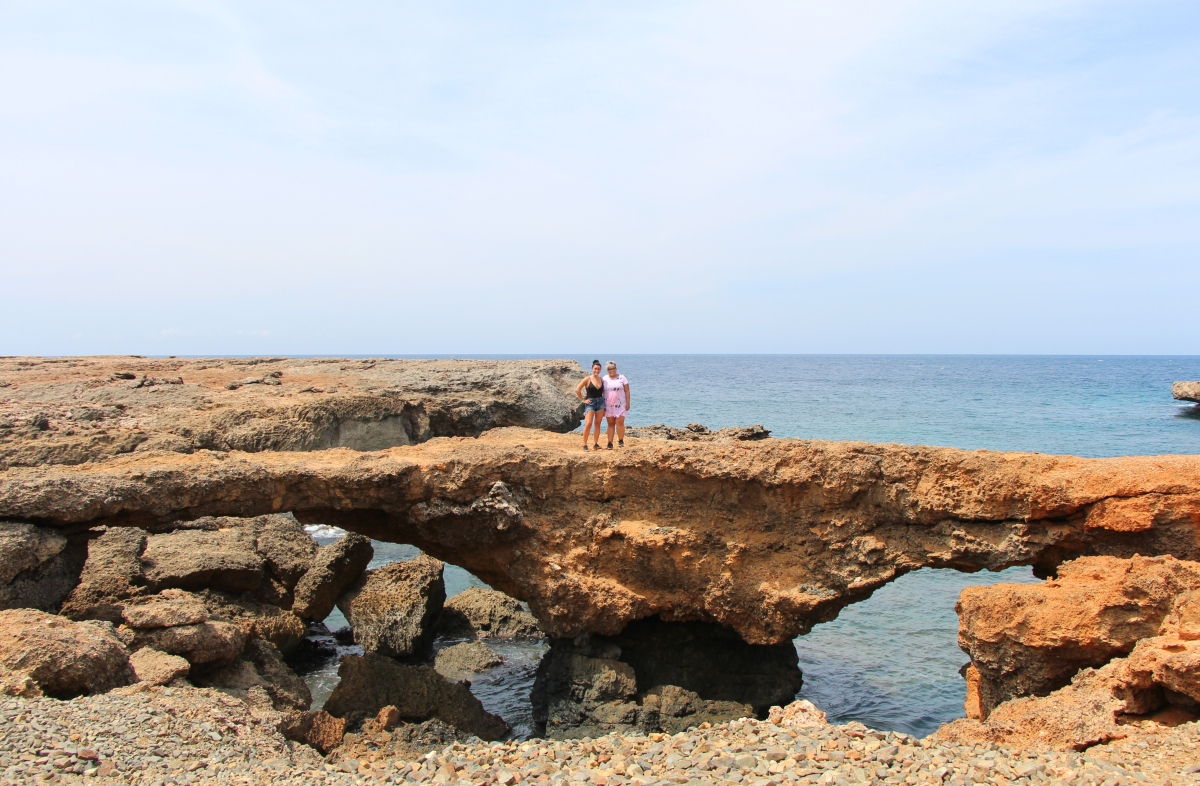 Bushiribana Gold Mill Ruins
In 1872 the Aruba Island Gold-mining Company Ltd. built a large smelting works at Bushiribana for gold that was being mined at Seroe Plat. Although the smelting works were only in use for about ten years, the construction was so robust that the impressive ruins still look quite solid today.
It's now known as a great spot to stop, take pictures and enjoy the views. The ruins still have intact windows which are perfect as a natural picture frame for a picture being taken towards the ocean. Some people even manage to climb in the window, sit and pose for the camera… making for a cool shot to share with friends!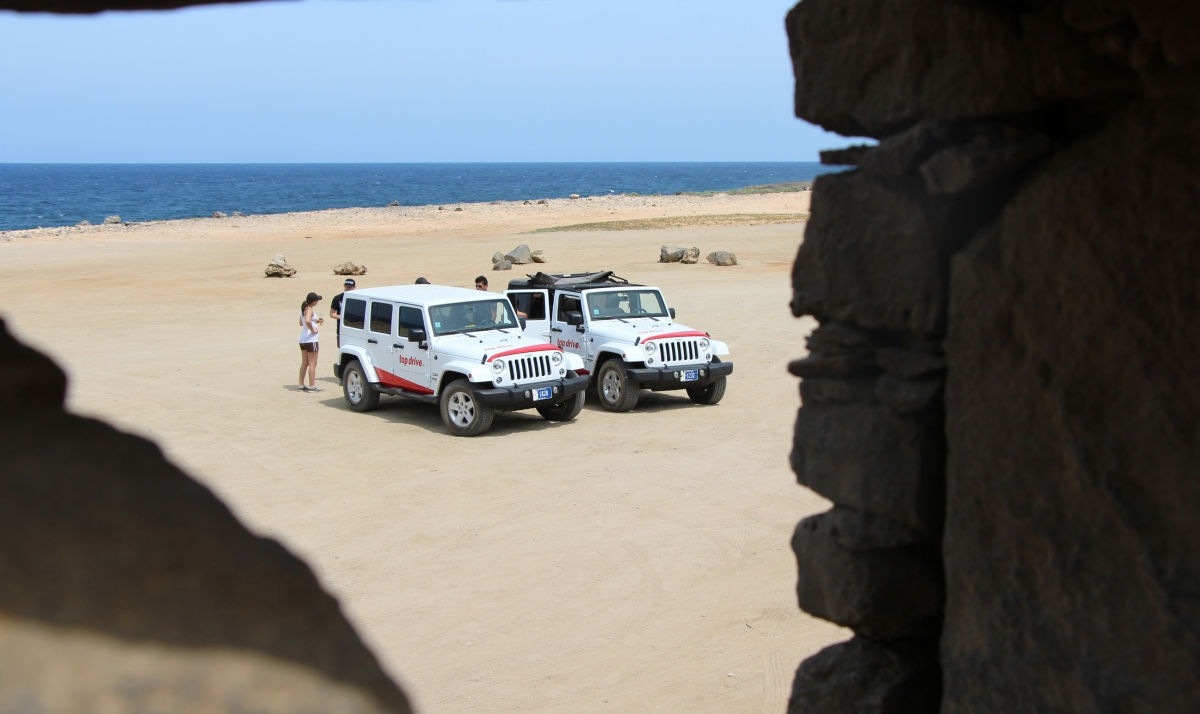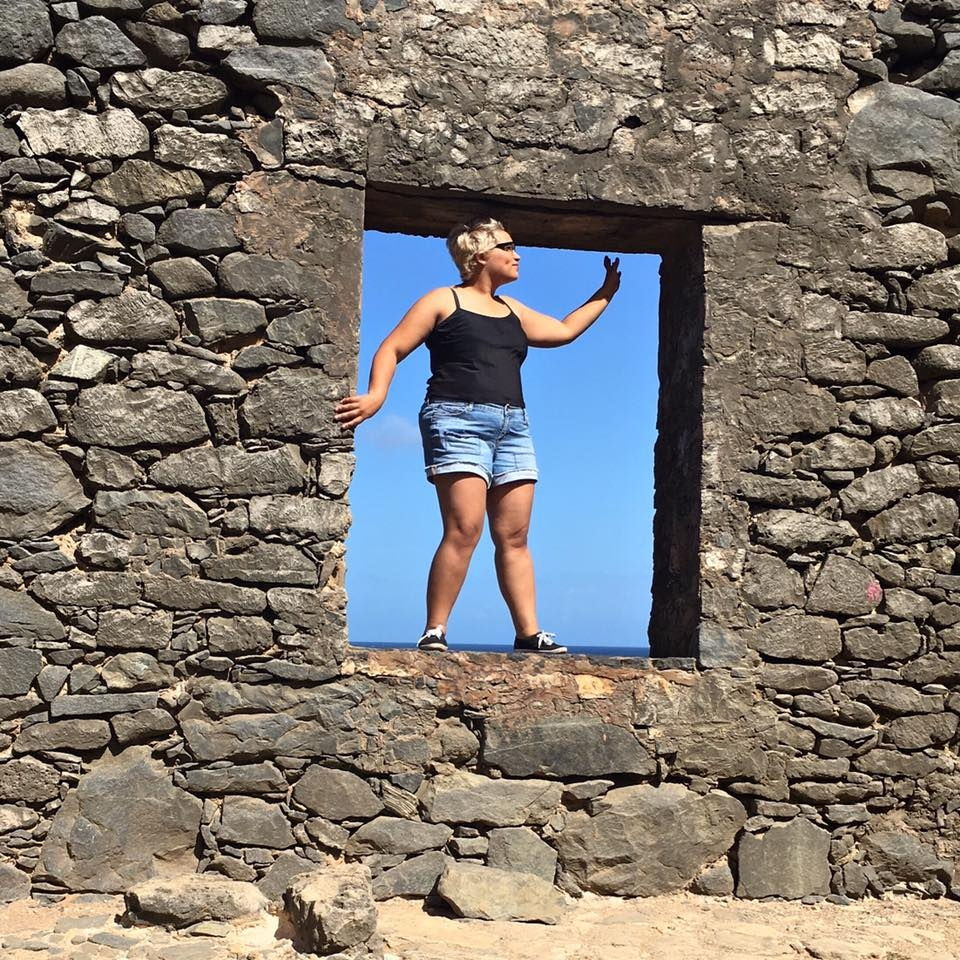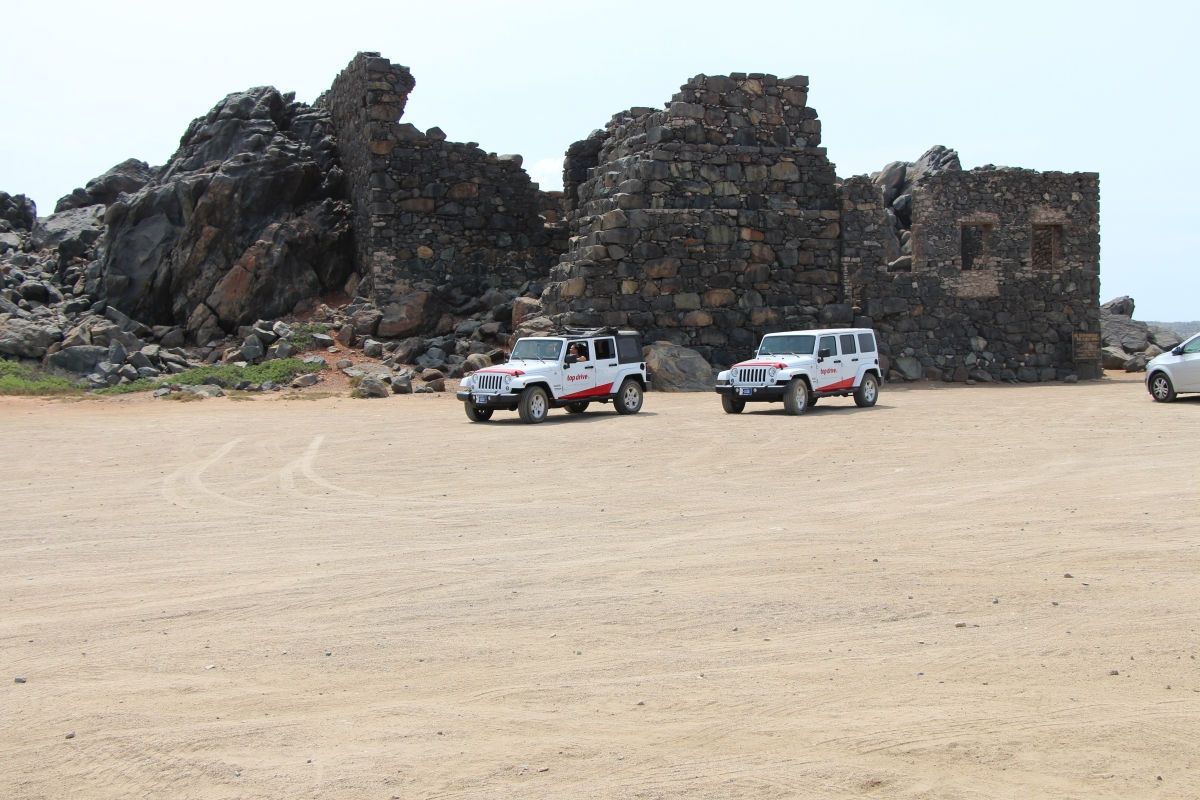 Alto Vista Chapel
Alto Vista Chapel is located on the north shore of the island with beautiful views of the wild sea. There's a definite peaceful solitude to the place, and adjacent to it is what is called the "Peace labyrinth". This labyrinth was built by a group of volunteers using stones from the area. The labyrinth comprises eleven 11 circles and a rosette in the center, and its paths were created using white sand from Aruba's beaches.
Alto Vista Chapel itself was originally built by a Spanish missionary, Domingo Antonio Silvestre, and was Aruba's first Catholic Church. Dating back to 1750 the restored chapel is a special place for peace and reflection with spectacular views of the coastline. It is also a popular starting point for country walks or mountain bike rides along the many trails in this part of the island.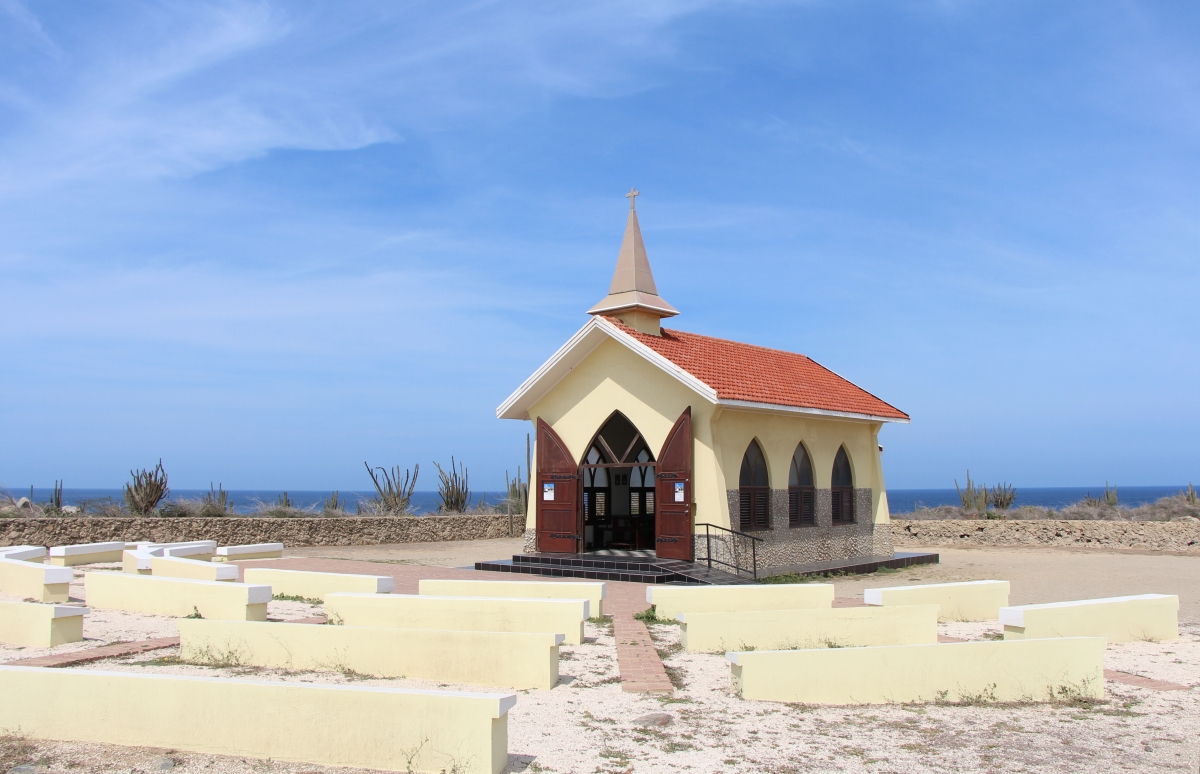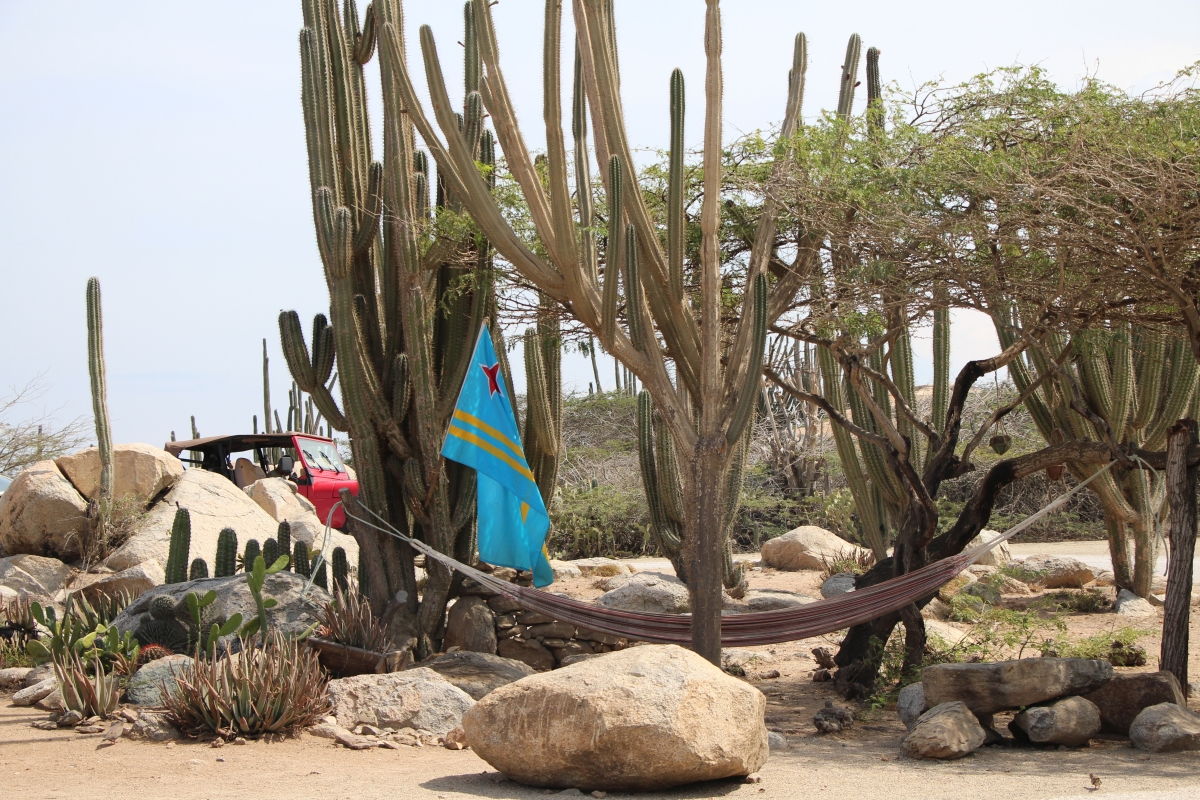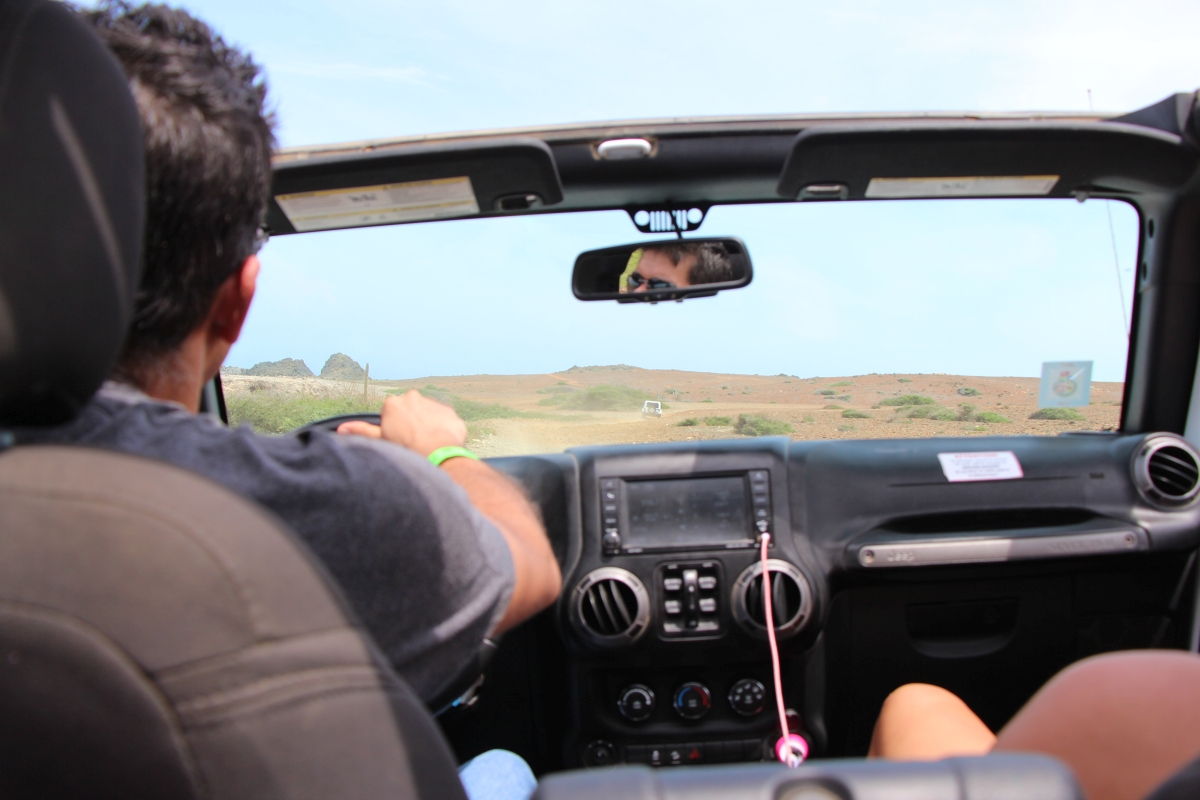 As our day came to an end and we headed back to Aruba Top Drive at Barcelo Resort, we all had big smiles on our faces and couldn't help but to start planning our next adventure right away!
So in conclusion, this is definitely one of the best ways to explore our one happy island!
And, if you are on the island during October you are in luck! For the entire month of October Top Drive is offering a 15% discount on WEEK Rentals and a special daily rate on the hard – top jeeps!
Ready for a true island adventure? Book your jeep with Aruba Top Drive now or call them at tel. +297-587-1729 (local) or 1-866-978-5373 (US).