Besides the many different national holidays and traditional celebrations, your trip to Aruba isn't complete if you haven't attended one of the many events in Aruba's calendar. From sporting events to music and art, there is something for everyone's taste. We want to quickly show you what upcoming events you can enjoy during your stay this year.
1. Flip Flop Festival
When: March 31 to April 02, 2017
Time: 2:00PM – 2:00AM
Where: Bushiri Beach Arena
The Flip Flop Festival is one of the biggest music festivals on the island. Every year, Flip Flop Festival brings loads of fun, music and entertainment to the beach. On Friday, the event starts at the nightclub E-Motions Aruba. The main event (beach festival) starts at 5:00PM on Saturday. On Sunday, you can enjoy the pool party at the Renaissance Resort & Casino.
Every year Aruba hosts different artists. This year attendees will get to see performances by Rick Ross, Konshens, Morgan Heritage and more. If you like music, the beach and a fun time, then you should definitely check out Flip Flop Beach Festival!
2. King's Day
When: April 27, 2017
Time: All day
Where: Location
King's Day is an official holiday in the Kingdom of the Netherlands. A government ceremony paying honor to King Willem-Alexander is followed by sporting events and celebrations. On this day there will be held sport competitions and kite flying contests. At various community centers you can join fun-filled activities.
Don't forget to wear as much orange as possible. On King's day, orange is worn as a show of pride for the Dutch royal family. The more orange clothes and accessories, the better!
Don't forget that many restaurants and bars also celebrate King's Day with specials!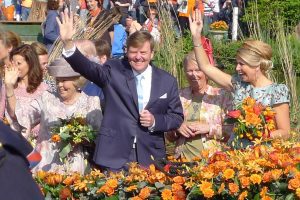 3. Soul Beach Music Festival
When: May 24 to May 29, 2017
Time: Schedule
Where: Locations
Soul Beach Music Festival takes place during Memorial Day Weekend. For five days straight, many different artists come to Aruba to be a part of the festival.
This year, artists like Usher & The Roots and Faith Evans are performing, whereas in previous years Trey Songz, Alicia Keys, Sean Paul and many more have performed!
This festival is the perfect place to enjoy the sun and music at once!
4. Aruba Summer Music Festival
When: June 30 to July 01, 2017
Time: 8:00PM – 2:00AM
Where: Harbor Square Arena
The Aruba Summer Music Festival takes place at the Harbor Square Arena and attracts thousands of tourists and locals. During this festival you'll get to see award winning musicians, as well as local talent.
Who's performing?
You will get to enjoy artists like Juan Luis Guerra, Maluma, Gilberto Santa Rosa and many more! Click here to see the rest of the performing artists.
5. Aruba Hi-Winds kitesurfing and windsurfing tournament
When: July, 2017
Time: All day
Where: Locations
Aruba Hi-Winds introduces fun and action. There are several different races, such as semi-long distance races for kite juniors, kite freestyle, windsurfing slalom races, windsurfing freestyle competition and long distance races for both kite and windsurfing. Besides the different races you can enjoy yourself during the daily happy hours and live entertainment during the weekend.
For addition information, check out the Aruba Hi-Winds website.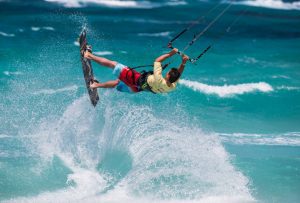 6. Electric Festival
When: September 01 to September 04, 2017
Time: All day
Where: Locations
During the first week of September, Aruba will host the largest global and annual electronic music conference in the Caribbean. Electric Festival (EF) is something you definitely need to put on your bucket list. In previous years, Afrojack, Partysquad, Knife Party and Maarten Vorwerk have made this festival a success. The line up isn't announced yet, but Electric Festival 2017 is definitely going to be amazing!
Keep an eye out on our Electric Festival page and the VisitAruba Facebook page for the lineup and announcements!
7. International Bike Week
When: October 2017
Time: All day
Where: Location
The Annual International Bike event in Aruba is something for you if you like Harley Davidson bikes! Harley Davidson bikers from several countries come together to ride alongside Aruba's white beaches, to experience exotic roads and to enjoy some tough rides through Aruba's national park Arikok.
This tour is for you if you want to feel the bright sun and warm breeze while you test your driving skills on the roads of this one happy island.
8. Bon Bini Festival
When: Every Tuesday night
Time: 7:00PM to 8:30PM (doors open 6:30PM)
Where: Fort Zoutman
The Bon Bini Festival is an event that takes place every week. Every Tuesday evening you can check out local food, drinks, music, dancing, arts and crafts.
In Papiamento, "bon bini" means "welcome". Everyone is welcome to this weekly event!
During this festival you get to see some of Aruba's most talented artists. From steel drum musicians to dancers, local artists and craftsmen. More information about this event can be found here.
9. Carubbian Festival
When: Every Thursday night
Time: 6:00PM – 10:00PM
Where: San Nicolas Mainstreet, San Nicolas
The Carubbian Festival is held every Thursday night in San Nicolas. Special colorful tents create a Caribbean atmosphere during the weekly evenings. Lee Connor with his steel drums, Impak and Prive will make this festival even more fun with their music.
There is a fun tent that is especially for kids. Bring your whole family to this festival because everyone will like it!
*The festival is currently not taking place until after the end of 2017 Carnival Season. The start date is still to be determined (April 2017). Keep checking this page for more information.
Which one will you choose?
Hopefully you can enjoy one of these festivals during your stay in Aruba. Not in Aruba during the events in this article? Don't worry! There are more events and festivals than just the nine in this list. If you want to find out more about events and festivals in Aruba, check out our events page.