Plant-based nutrition is all the rage, and Aruba is catching on to the veggie-friendly ways!
VisitAruba is having a digital plant-based party (a.k.a a veggie-friendly blog), and our guest list will have some food options for those who want to eat vegan and/or vegetarian while on the One Happy Island.
This veggie-fiesta guest list includes:
🍕 Itza Pizza
🍄 Cuba's Cookin'
🥑 Garden Fresh Café
🍝 Faro Blanco Restaurant
🥦 Vegan Aruba
Before we get into the good stuff, let's look at some facts.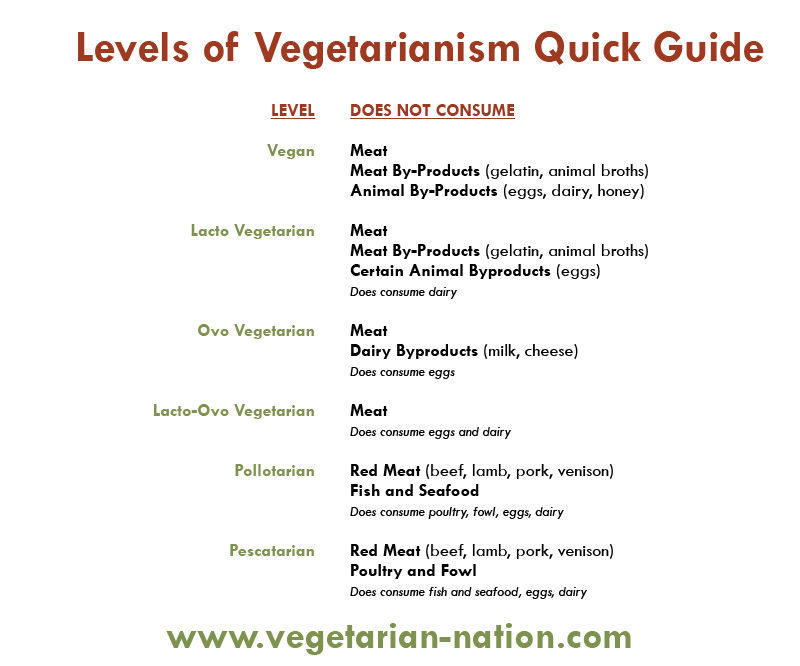 It's no secret that the world has boomed with the number of people who are now identifying as vegans and vegetarians. From the North American countries, the U.S.A and Canada, to Europe, with the United Kingdom and the Netherlands, all the way down under to Australia, to Asian countries like China, whose population is being encouraged to reduce their meat consumption by their government, there seems to be a spring in being more conscious about nutrition and incorporating a more colorful diet.
The veg lifestyle trends, such as vegetarian and vegan diets, however, have been practiced by people for many years already.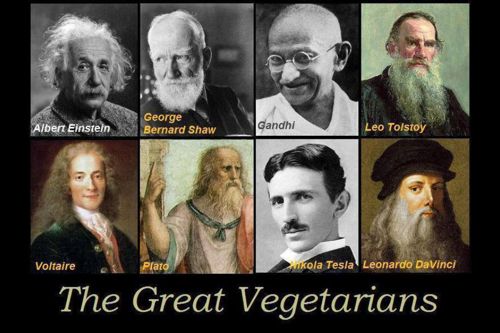 In an article published by Time titled, A Brief History of Veganism, it states that Veganism, "though the term was coined in 1944, the concept of flesh-avoidance can be traced back to ancient Indian and eastern Mediterranean societies. Vegetarianism is first mentioned by the Greek philosopher and mathematician Pythagoras of Samos around 500 BCE."
To sum it up: the term veganism came to be almost 80 years ago, but the term vegetarianism has been found to be present in history BEFORE YEAR 1 (CE).
Ok, so now that we're done with the history lesson, let's get back to THE FUN, AND THE YUM!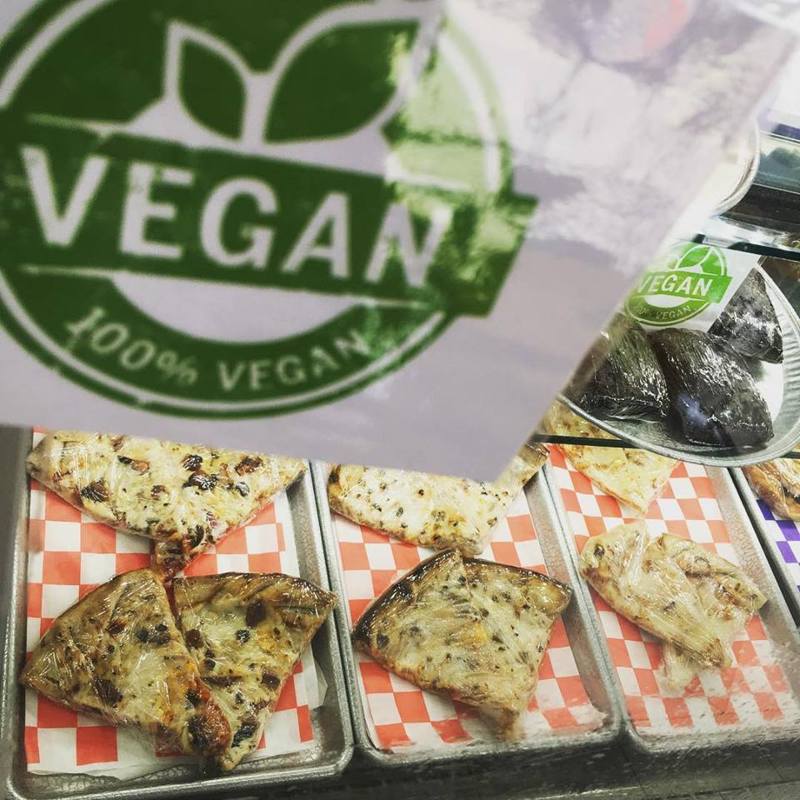 ITZA PIZZA
Facebook Reviews RATING: 🌟🌟🌟🌟🌟
Locally established and operated, Itza Pizza, with its mother-company Red Cactus Aruba, has REVOLUTIONIZED PIZZA. Not only that, they ONE-UPPED themselves by offering delicious vegan pizzas too.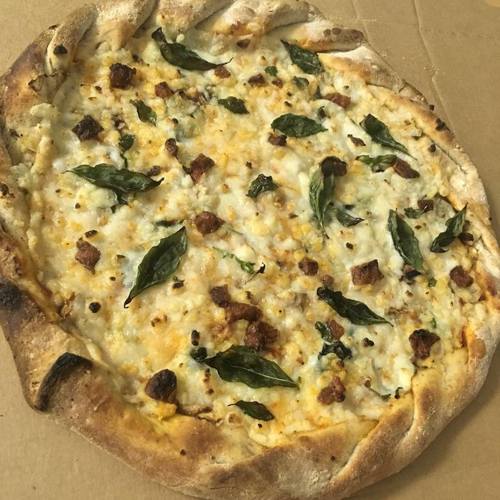 What makes Itza Pizza special?
The pizza dough is made out of 'maishi rabo' (local maize) and they have artisan vegan cheese. Yup, that's right! The man behind it all, Chef 'El Mustachi Te Ama', a.k.a Germille Geerman, crafts up the Aruba-made vegan cheeses himself. *Personal recommendation: try the TACO and TERIYAKI VEGAN PIZZAS if you have a chance! They are drool-worthy.
Fun Fact: the owner's chef name can be translated to 'the mustache loves you.'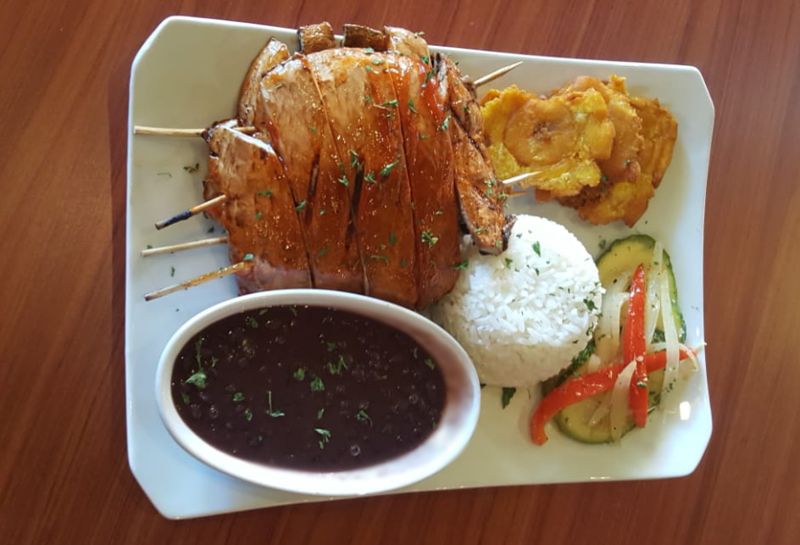 Cuba's Cookin'
Facebook Reviews RATING: 🌟🌟🌟🌟+
Aruba's CUBAN CUISINE HOT SPOT,  just got extra interesting! Cuba's Cookin', located at the Renaissance Marketplace in Oranjestad, offers quite a few vegetarian and vegan options to spice up your veggie-loving palate.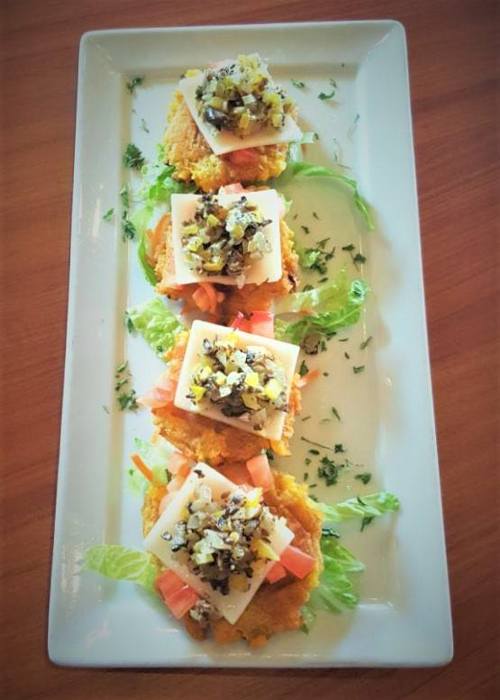 What makes Cuba's Cookin' special?
They have a special fully Vegan Menu (just ask!) that has the likes of, but not limited to the following tasty treats: (as pictured above) the Portabella Ribs in BBQ Sauce and Plantain Pizza Medallions, Tofu Ropa Vieja, and Cuban Chinatown Pot.
Fun Fact: they frequently have LIVE MUSIC here, and encourage SALSA DANCING!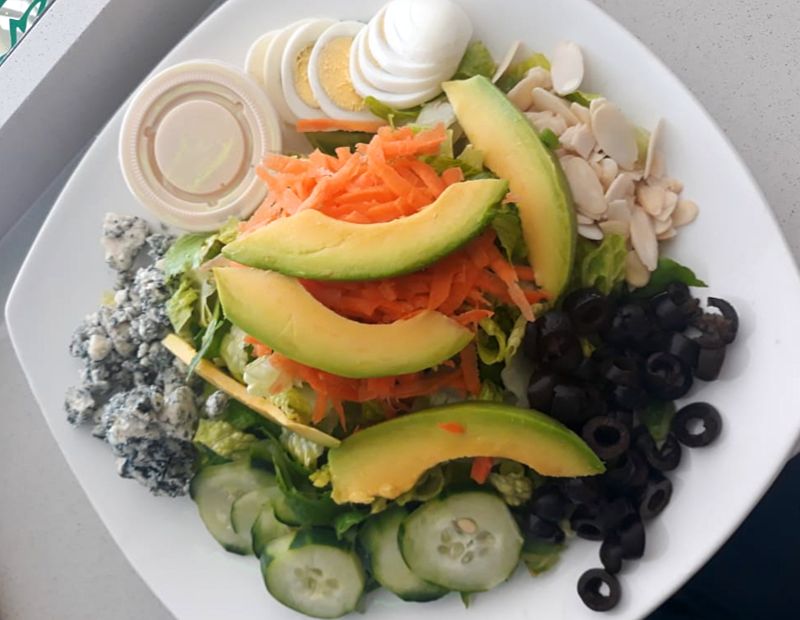 Garden Fresh Café
Facebook Reviews RATING: 🌟🌟🌟🌟+
If you are in the Palm Beach area and want a quick bite to eat, that's also plant-based, then be sure to check out Garden Fresh Café! From smoothies, to sandwiches, to salads, and soups, this spot offers plenty options when it comes to veggie-friendly foods.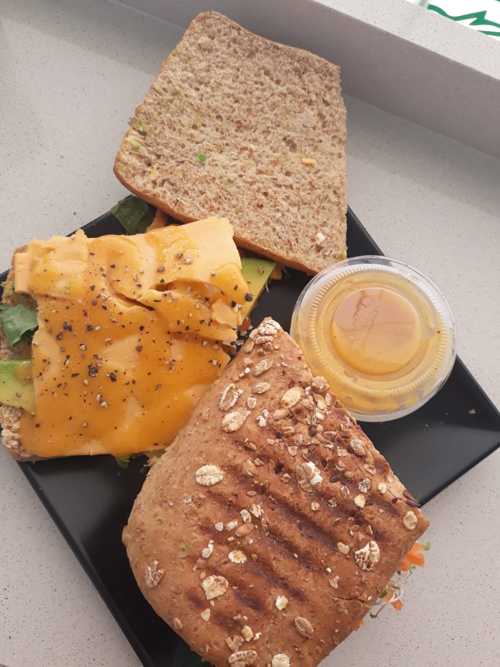 What makes Garden Fresh Café special?
Everything is custom order. Yes, they have delicious vegetarian lasagna and refreshing smoothies, but their unique seller is the fact that you can pick and choose whatever your heart desires (that they offer of course) and have it perfectly prepped JUST FOR YOU.
Fun Fact: they have a funky synthetic grass wall that is TOTALLY INSTA-WORTHY.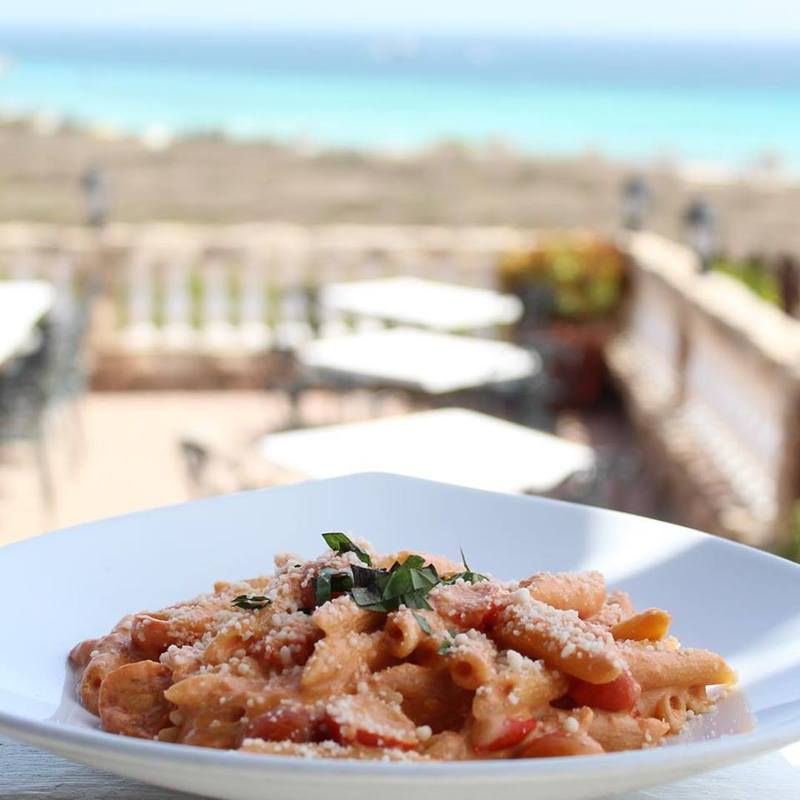 Faro Blanco Restaurant
Facebook Reviews RATING: 🌟🌟🌟🌟+
Located next to the California Lighthouse in Noord, the Faro Blanco Restaurant, technically hasn't launched their vegan menu yet, but they are working with Vegan Aruba on making the restaurant vegan friendly within the upcoming weeks! In the photo above you can see one of their dishes that they have tested as an option for their menu.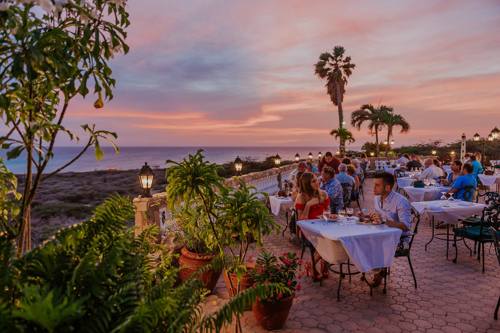 What makes Faro Blanco Restaurant special?
Besides the fact that they're about to go vegan-friendly with the following: a new vegan menu and staff training in vegan-friendly customer service. They have one of the best views for dining on the One Happy Island.
Fun Fact: the sun sets on the north coast, which is where you can find the California Lighthouse. Need I say more?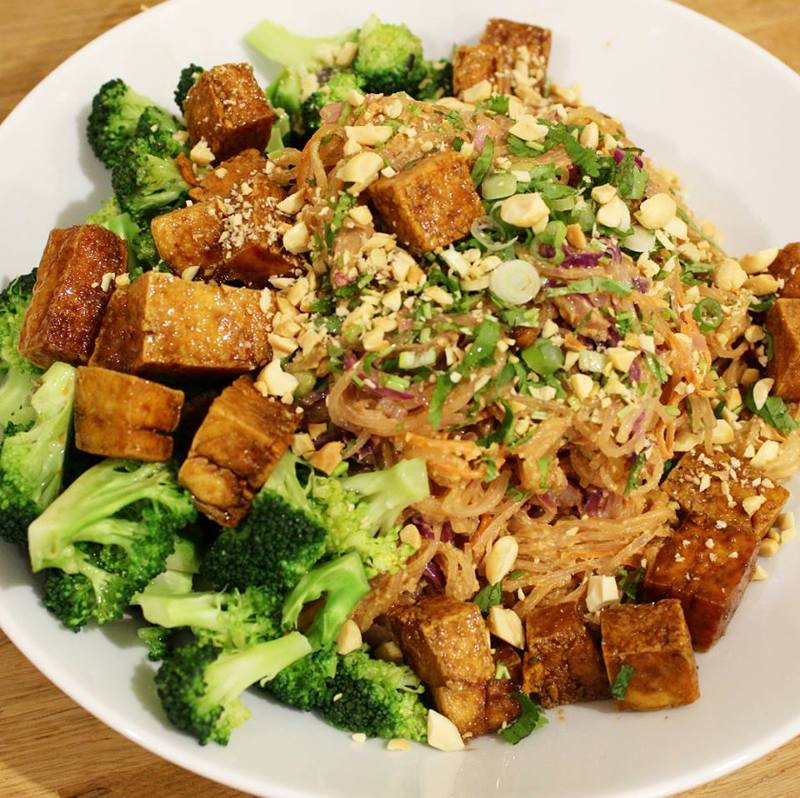 VEgan Aruba
Facebook Reviews RATING: 🌟🌟🌟🌟🌟
Vegan Aruba is run by mom, and plant-based life activist, Meredith.
How did the now, locally-renowned brand come to be? What better way to answer that, than to quote Meredith herself:
"First, Vegan Aruba was a way for me to encourage restaurants to serve vegan customers, and a way for me to meet other people locally with similar interests. Now it's turned into so much more than that."
Through Vegan Aruba, Meredith is currently working with numerous restaurants on veganizing their products and services. She is also in the works on various community-driven projects such as starting up a vegan teen activist program.
Fun Fact: her Insta feed is FILLED with yummy vegan food inspiration.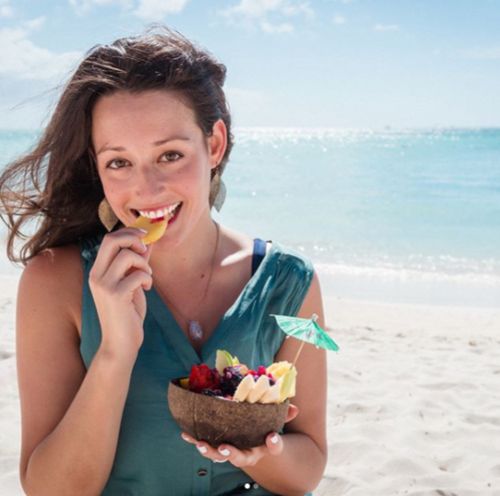 We can't wait to see what she'll bring to the table next.
Now what are you waiting for? – Go test these bad boys for yourself!
If you love nutritious AND simultaneously delicious food, YOU WON'T BE DISAPPOINTED! *wink wink* 
Stay tuned for more veggie-loving blogs to come in the futuro, by following the VisitAruba Blog, or check out our Facebook page for more FREQUENT ARUBA UPDATES too!