A vacation in Aruba is not complete without indulging in a delicious culinary delight, or two… or five. While there are plenty of exceptional restaurants and cuisines to choose from across the island, to make your dinner an experience to remember, we suggest booking something extra special – something a bit out of the ordinary. And, what is that you ask? Read on, we have just the thing to make your romantic foodie dreams come true!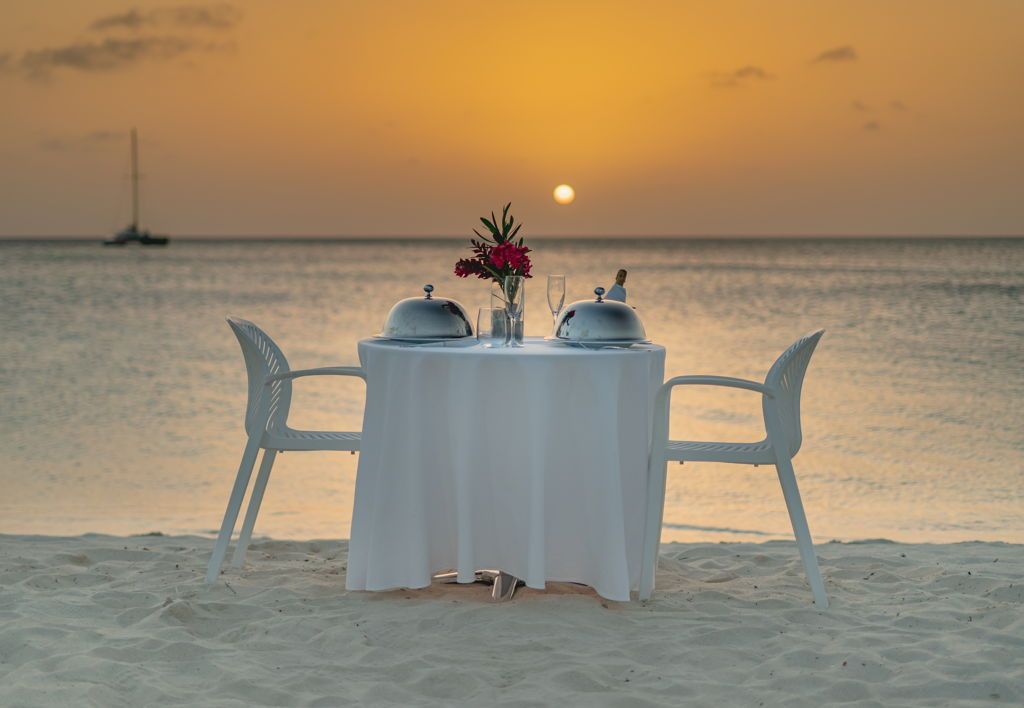 Imagine this: nothing but the presence of you and your lucky plus one or your small group, a multitude of vibrant sunset colors lighting up the sky, and the sights and sounds of paradise as your backdrop. No noisy table neighbors or waiters interrupting your one-on-one time… just you and that special someone (or group) soaking up the moment.
But where does this take place? You name it – wherever you want! Hilton Aruba Caribbean Resort & Casino has introduced a new personalized and exclusive Sunset Concierge Private Dining Experience, offered to both resort guests and non-resort guests. This new experience allows you to choose your very own unique and private dining location, whether that be somewhere on the property, or a secluded spot elsewhere on the island. Locations on the resort include but are not limited to: a spot tucked away in the lush tropical gardens with the sounds of a nearby waterfall, on the beach with your toes in the sand, or on a bridge situated over the alluring pool!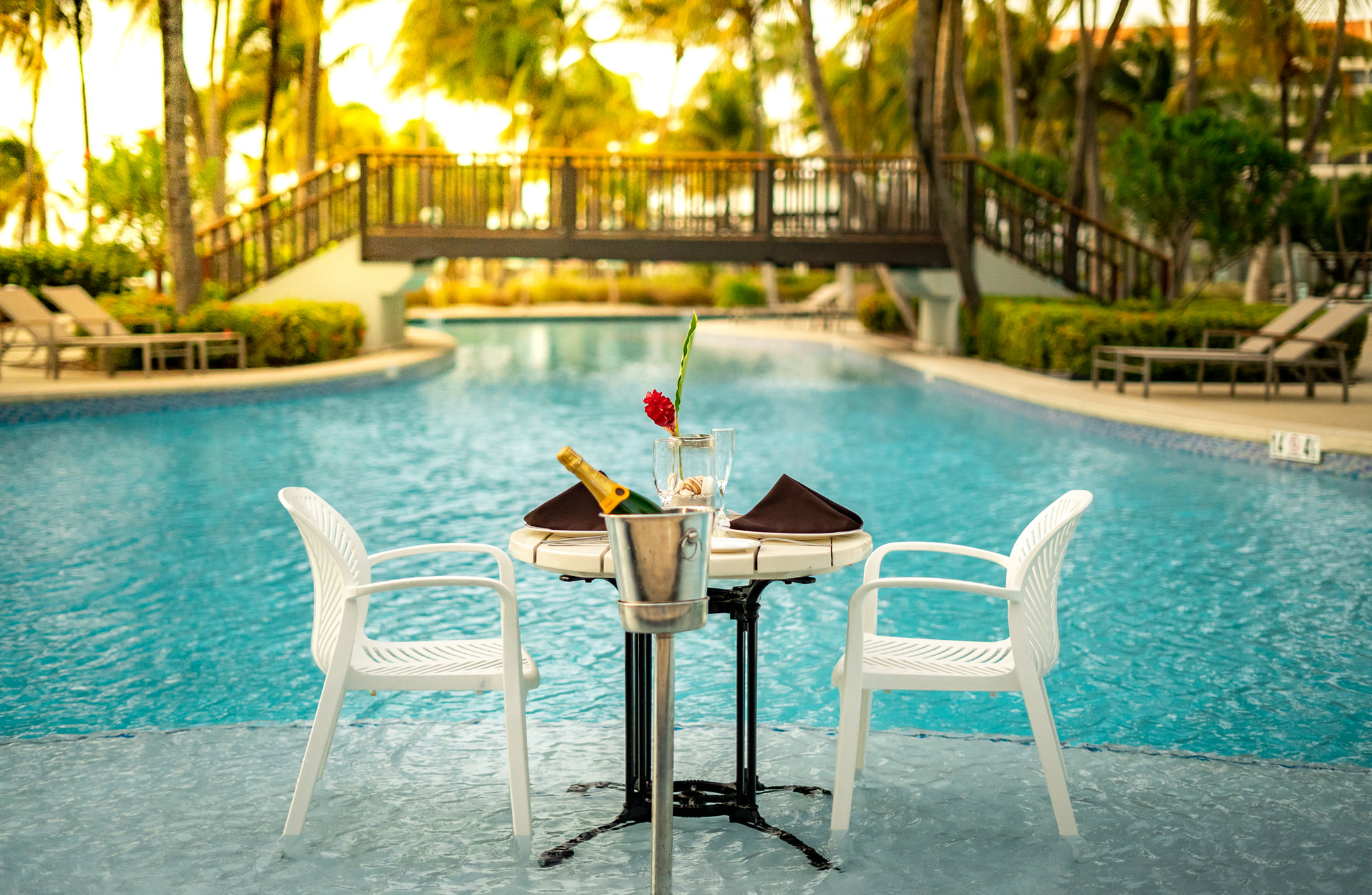 Locations off property include: dining beneath our island's iconic Divi Divi Tree, at Boca Catalina beach, or at the dunes by the California Lighthouse offering an authentic and beautiful island ambiance like none other!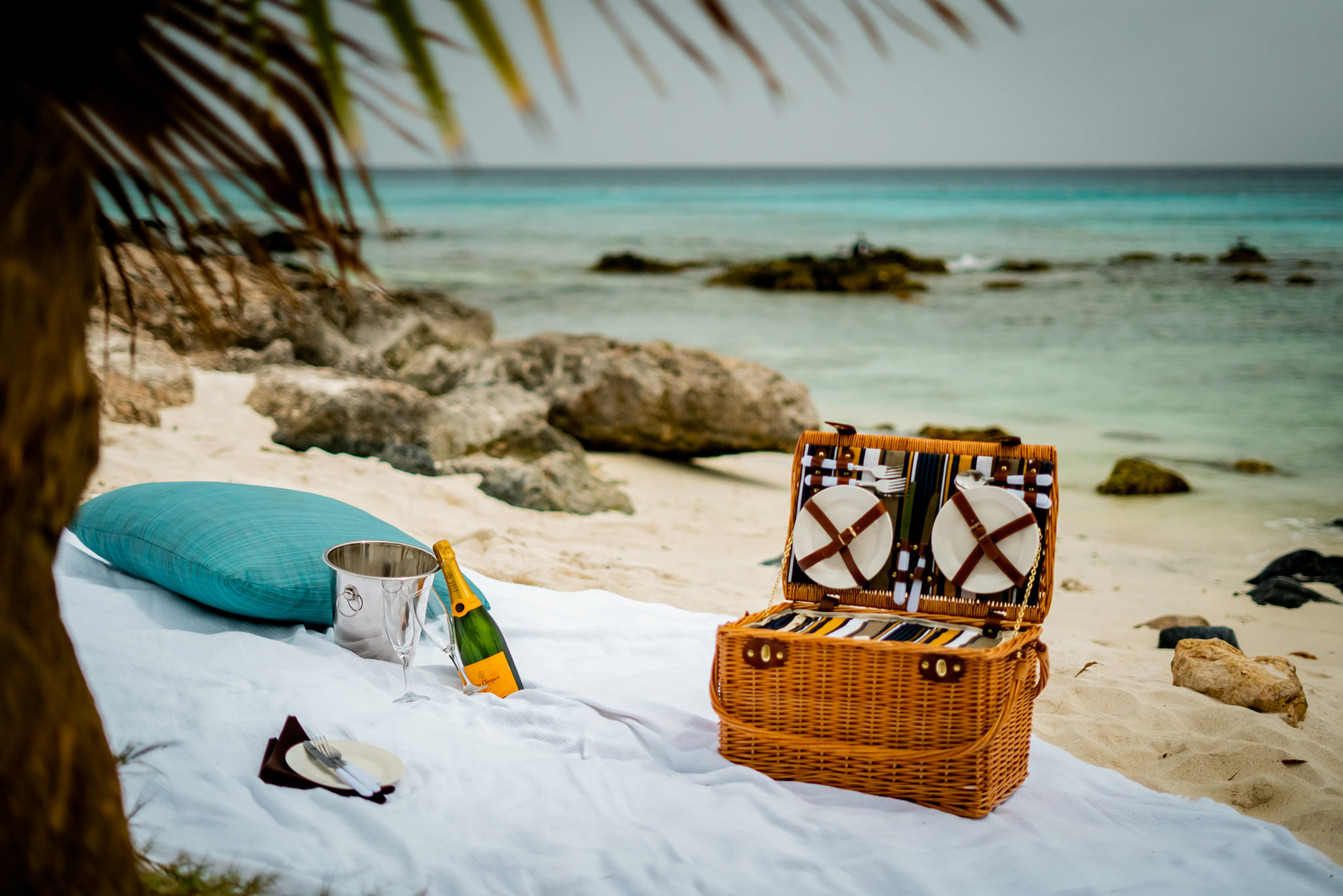 Oh, and we must mention, you will have your very own personal Sunset Concierge at your service throughout your entire experience, allowing for a taste of true tropical luxury! So, what are you waiting for? Your dreamy, intimate and personalized experience awaits!
Tip: Planning for a romantic getaway to Aruba? Don't think twice about booking this dining experience to perfect your proposal, honeymoon, anniversary, or much-needed date night!
Get more details on Hilton Aruba's Sunset Concierge Private Dining Experience or contact Hilton Aruba.