Looking for a one-of-a-kind dining experience in Aruba? Do you find yourself having to mentally tick certain boxes before confidently booking the perfect dining option?  As a true foodie myself, I can tell you I tend to look for ambiance, an impressive and unique menu, wine selection, and reasonable pricing!
Take a look at some of our picks for must-try dining experiences to ensure your vacation in Aruba is one to remember:
Hilton's Sunset Concierge Experience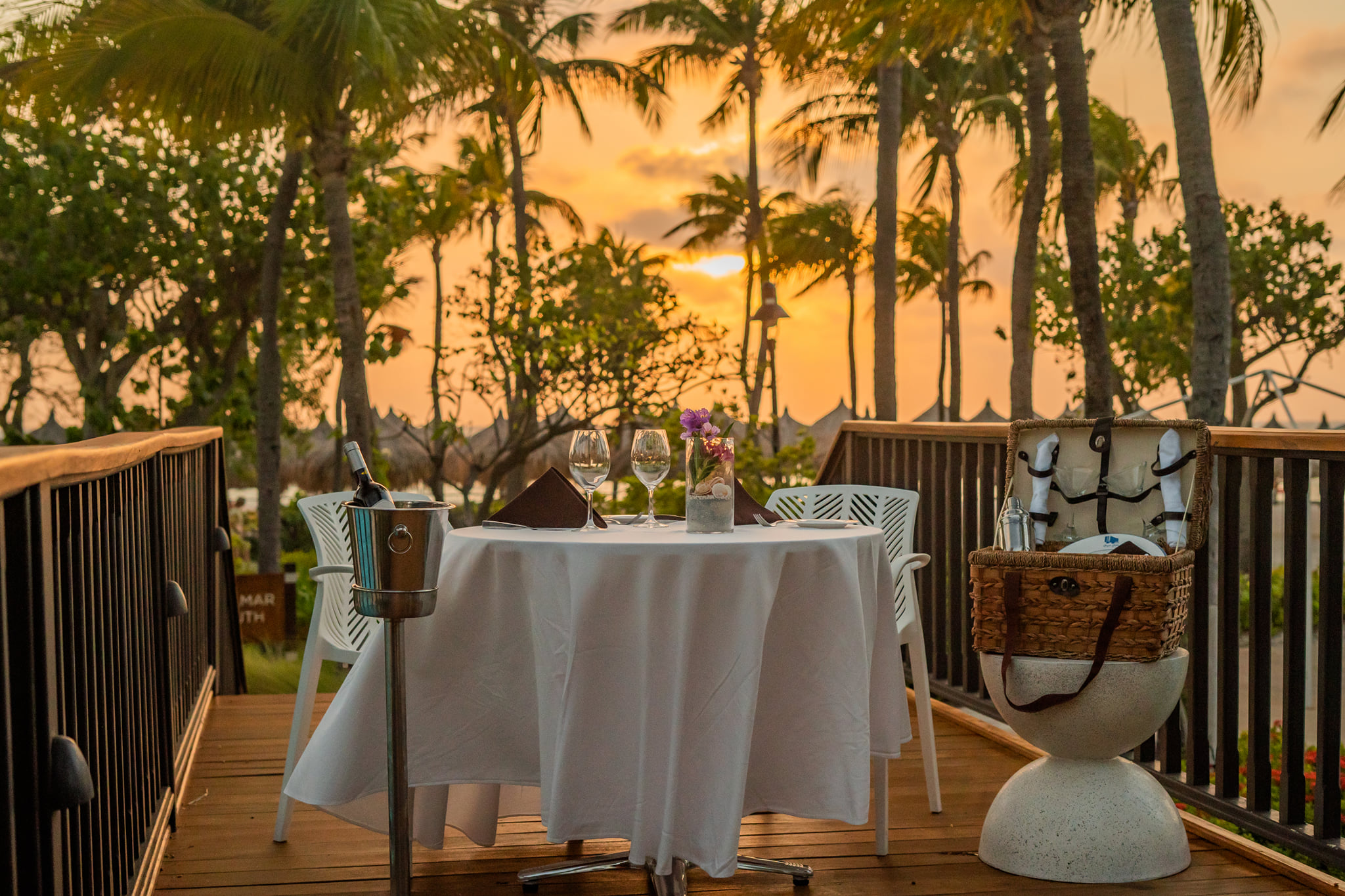 Highlight: Hilton Aruba Resort's brand new experience allows you to choose your very own unique and private dining location, whether that be somewhere on the property, or a secluded spot elsewhere on the island! This experience is open to both guests of Hilton and non-guests. Oh, and we must mention, you will have your very own personal Sunset Concierge who will be at your service throughout your entire experience! PS – there are two delicious 5-course menus to choose from.
Romantic Dinner Sail for Two on Tranquilo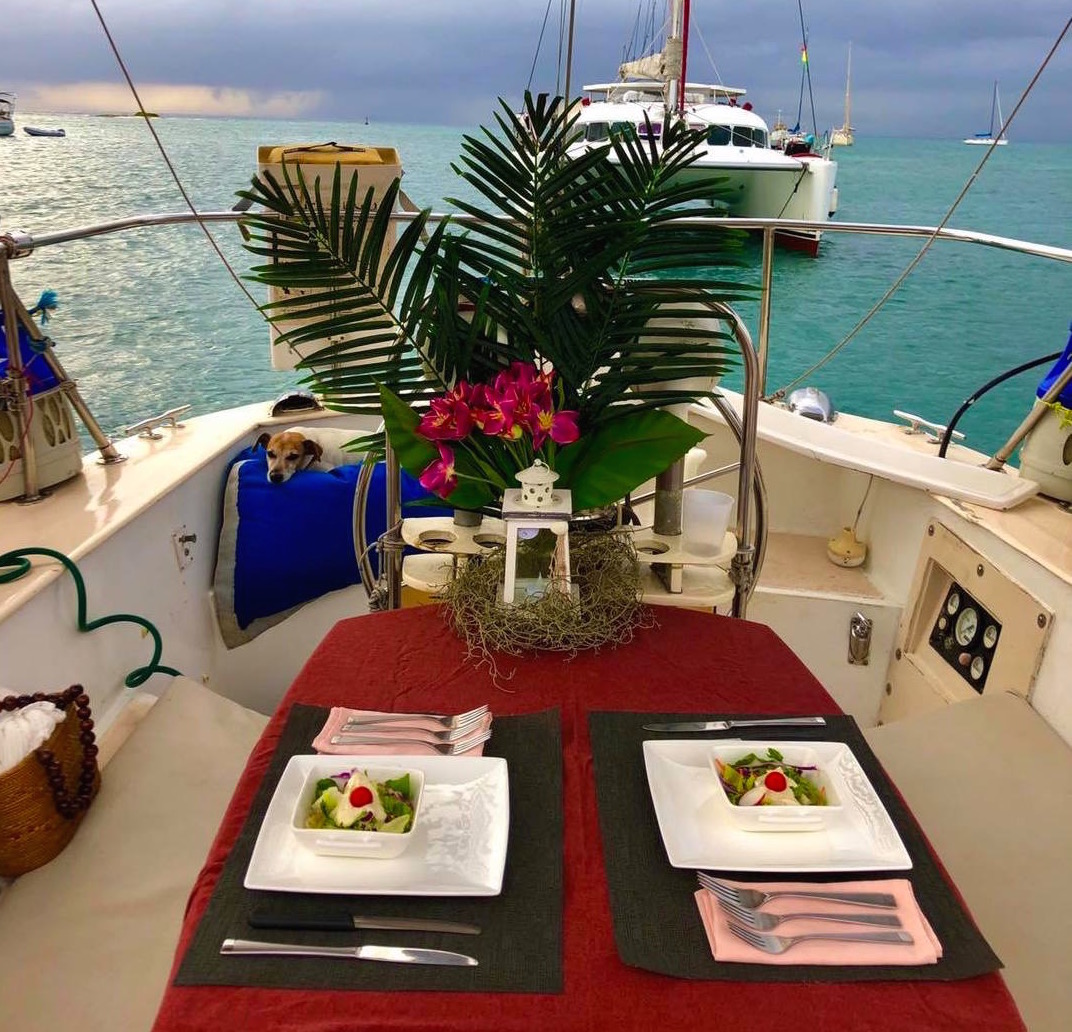 Highlight: How about having your very own private sailing yacht as your restaurant? Just you, your lucky plus one, and an up-close view of pure sunset magic glistening over Aruba's mesmerizing blues! PS – there is a small crew on board, but they will stay out of your way and you won't even know they are there! Except for when they serve you your mouth-watering dish of course, such as a juicy surf and turf or their tastebud tantalizing ceviche. Their menu changes based on the Captain's mood of the day, so be sure to contact them for specific details!
Fusion of the World Tour with Aruba Walking Tours
Highlight: Vacation is all about diving into a new, unfamiliar culture and getting to know it better. That is why Aruba Walking Tour's Fusion of the World Tour is a perfect option for your trip! Stroll through downtown Oranjestad and taste the local island cuisine and learn about our diverse culture along the way! You will have 5 stops at 5 different restaurants to enjoy delectable small plates and refreshing drinks to wash them down with! You will soon discover Aruba is truly a melting pot in the culinary world!
Get the Local Feel Nos Local Food Truck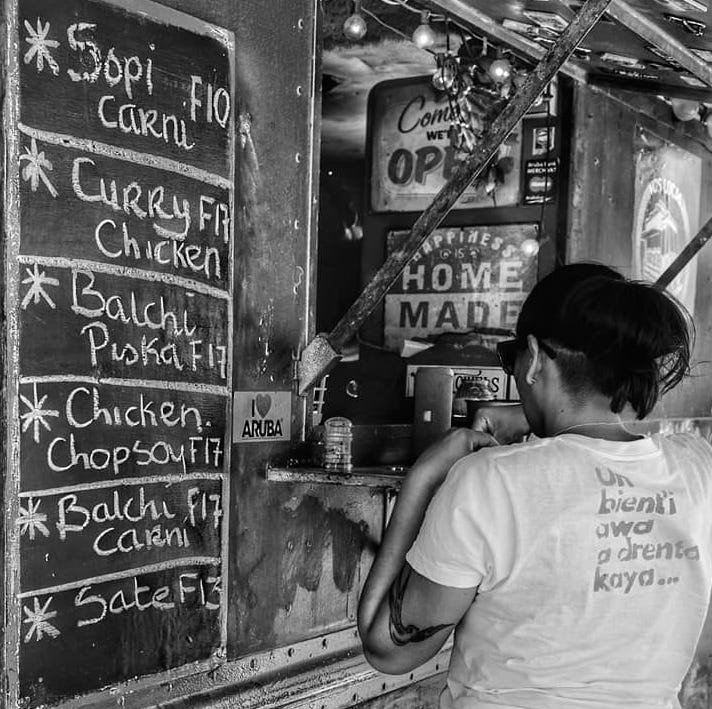 Highlight: An island-dining experience, especially in Aruba, is not complete until you've made a stop at a local food truck! No need to dress to impress, embrace Aruba's diverse cuisine and culture, and add a true local favorite to your dining agenda! Nos Local food truck is located in Kudawecha just off the main road in the Noord area, and is worth absolutely worth making the trip! They offer daily specials, including hefty portions of local specialties and fresh-caught seafood! PS – make sure to try their Mahi Mahi if you see it on the menu, it is exceptional!
View more dining options to be had in Aruba!