When you think of Aruba, what are the first things to pop up in your mind?
White sandy beaches – Sipping on rum infused coconuts – Sunshine?
All of the above?
Well yes, Aruba definitely has plenty of the above mentioned goods to offer while visiting, but there is far more to the island than what the initial hype has to offer…
Did you know that the One Happy Island is filled with diverse landscapes beyond white sandy beaches?
Some of the wondrous terrains you can find on the Diverse Desert Island include, but are not limited to: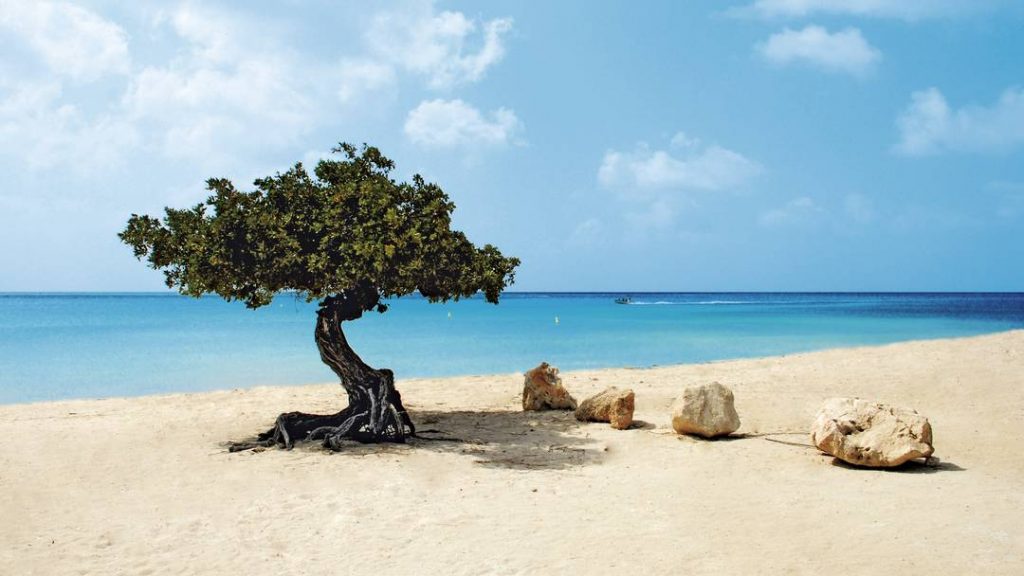 Photo (of Druif Beach) courtesy of TUI/thomson.co.uk.
Beaches (Duh!)
Even the beaches can be divided into subcategories with the variety of seafront scenery ranging from white sands, black stones, caves and rocks, coral reefs, and mangroves. Some popular and very-different- from-one- another beaches are: Eagle Beach and Druif Beach (these are located near the low rise hotels and are infamous for their long stretches of white sand, crystal clear blue waters, and tourists), Black Stone Beach (the name gives away this unique spots trademark: a beach covered with black stones!), Mangel Halto (this is the area where mangroves are in command. A great spot for snorkeling and chilling on your floatie), and Wariruri (this spot is located on the rougher parts of the island and is frequented mostly by local surfers.)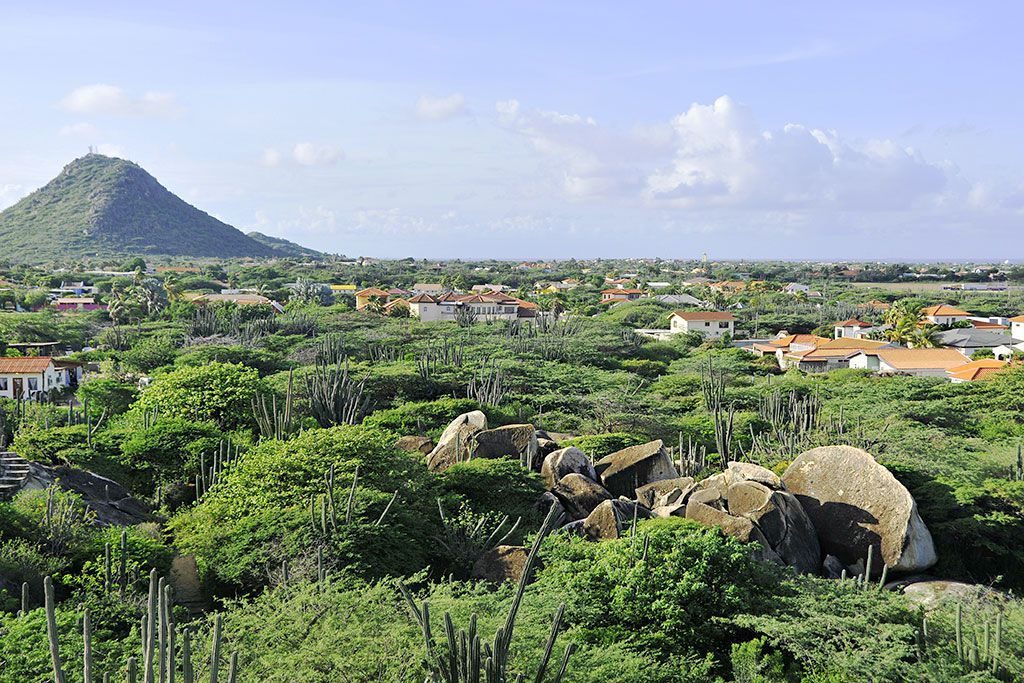 Photo courtesy of RoyalPortfolio.com
Our 'Mondi' (name for Aruba's desert-like woods)
Arikok National Park, a.k.a. Parke Arikok:
"There is a great geological variety within the park. The main aspects are the rough hills of the volcanic Aruba lava formation, the mysterious rocks of the batholithic quartz-diorite/tonalite, and the limestone rocks from fossilized coral.  The two tallest hills on the island are situated within the park. Jamanota hill 188 meters (617 ft) and Arikok hill 176 meters (577 ft), from which the name of the park is derived."
Rural areas are generally called Mondi (Arubans do love to focus their attention on other things like playing dominos with friends, or focusing on family BBQs, so they just generalize the terrains that are uninhabited as the 'Mondi.') You can find wild animals, cacti, and varying vegetation in these areas.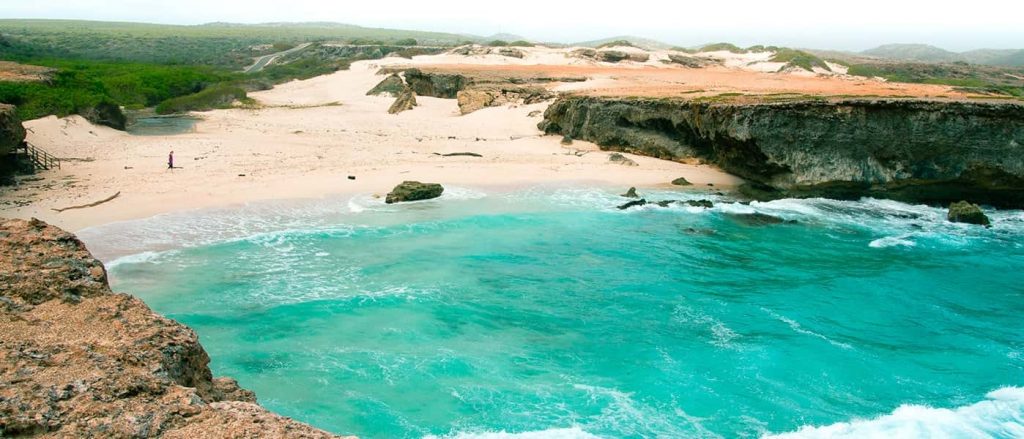 Photo courtesy of RIU.com
Hills
Hooiberg (Locals love to use this hill for hiking, but since there's only one set of stone stairs built on the hill, beware of goats while climbing!)
Jamanota (As mentioned above, Jamanota is the tallest point on Aruba, but not only that, it is also one of the best spots to watch the sunrise while staying on the island.)
Cristal Berg (This little hill is filled with crystals, so make sure to keep your eyes wide open for shiny object while exploring Cristal Berg!)
Rural Roads (loved by those who are fans of jeeps and off-roading)
Dirt, rocks, the goldmine, dunes, wild goats and donkeys, splashes of rough Caribbean waters, these are but just a few of the different things you can see while exploring Aruba's rural areas.
The island of Aruba is so much more than just land and sea (and cocktails), you just have to take that first step into exploring beyond the hype. That way you'll get to experience, and discover the gems of the "Diverse Desert Island"…
For more fun facts and frequent updates on the "One Happy Island", follow the VisitAruba Blog.