Tokyo Beef Noodles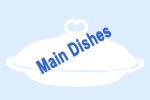 Not an Aruban typical dish, but a favorite at Ginger Asian-fusion restaurant situated at Tamarijn all inclusive. And gladly they would like to share their recipe.
read more
Ingredients
1/2 lb beef Tenderloin
1 Onion
1 Green or red bell pepper
1 Carrot
2 oz Shitake mushrooms
One package Egg noodles, pre-cooked al dente
Splash of Sake wine (approx 1 oz or to taste)
Splash of Oyster sauce (approx 1 oz or to taste)
3 oz Sesame oil
Directions
Cut the beef in medium strips, sliced as for a stir fry, and pre-cook medium rare in a wok with 1 oz of sesame oil (3 to 5 minutes over med-high heat). Remove and set aside. Place the remaining 2 oz of sesame oil in the wok on med-high heat and bring to temperature. Slice the onions, bell peppers, carrot and shitake mushrooms; put these ingredients together in the wok with sesame oil and sautee them, add the diced tenderloin to the wok with the oyster sauce; then add the noodles and a splash of sake wine stir well together and serve.