Seafood Keshi Yena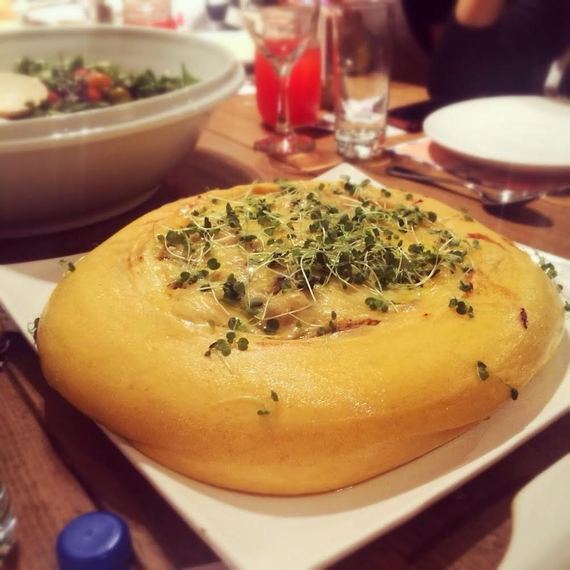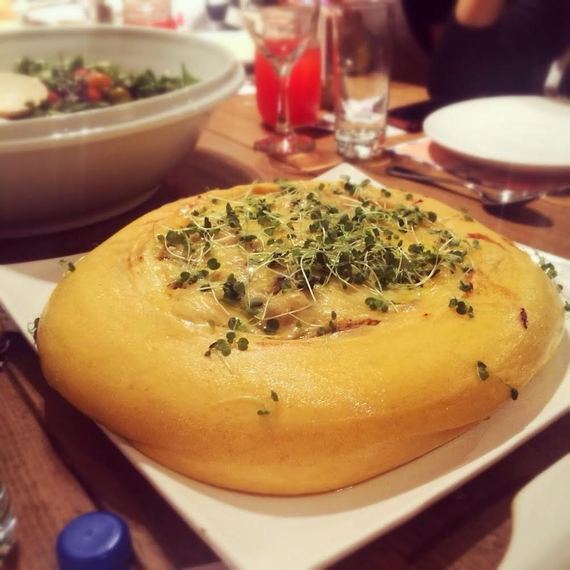 (Image courtesy Christine Wei)
Courtesy of: Chef Teddy Bouroncle from the Aruba Marriott Resorts. read more
Ingredients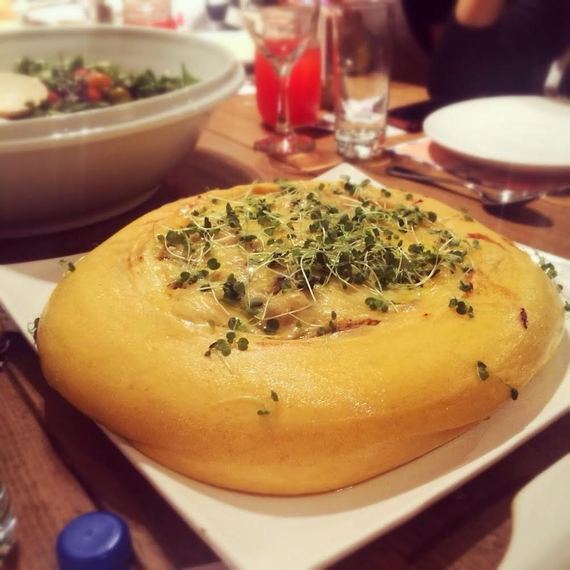 3-1/2 tbsp.

olive oil

1 large

red onion

1/4 cup

garlic

1 large

tomato

2 tbsp.

dried oregano

3-1/2 tbsp.

tomato paste

1/2 cup

white wine

1/4 lb.

calamari

1/4 lb.

scallops

1/4 lb.

shrimp

1/4 cup

red bell peppers

1/4 cup

green peas

Cilantro

3/4 cup

heavy cream

3-1/2 tbsp.

butter

Salt

Pepper

7 oz.

sliced Gouda
Directions
In a saute pan, add olive oil, red onions, garlic.
Add tomato paste and oregano.
Add the seafood and saute, adding white wine and butter, mix for several minutes.
Add heavy cream, red bell peppers, a pinch of cilantro, and green peas and simmer until seafood is cooked. Salt and pepper to taste.
In a small container (oven resistant), place half of the Gouda slices at the bottom, add the seafood mix, cover the top with the remaining cheese and place in the oven to bake for 10 minutes at 450 F.
(Image courtesy Christine Wei)
Courtesy of: Chef Teddy Bouroncle from the Aruba Marriott Resorts