Promenton Yena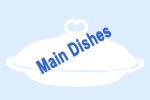 Served as an entree or a main dish, stuffed bell peppers are an exceptional choice.
read more
Ingredients
1/2 cup of macaroni (boiled)
6 large green bell peppers
1/2 cup of celery diced
3 tablespoons of margarine
3 tablespoons of flour
1 teaspoon of garlic salt
1-3/4 cup of milk
3/4 cup of grated Swiss cheese
1/4 cup of white wine
2 cans of baby shrimps
Directions
Preparation: Preheat oven to 350°F. Prepare bell peppers for baking by cutting off the tops and removing the spines and seeds, keep the tops. The peppers need to be softened before baking. Cover the bell peppers with water and little bit of salt and boil for 3 minutes. After the softening process, set the bell peppers aside in an upside down position. The filling: In a large skillet over medium-high heat, stir and cook the diced celery in the margarine and add the garlic salt and flour. Add milk while still stirring and keep stirring till it thickens. Add 1/4 cup of rasped cheese and the wine; continue stirring the mixture till the cheese melts. Now add the soft macaroni and the shrimps and mix the concoction again very well. Then stuff the mixture into peppers. Baking: Place stuffed bell peppers upright into shallow baking dish. Cover with aluminum foil and bake stuffed bell peppers at 350°F for 30 minutes. Remove foil, add cheese topping and bake an additional 3 minutes or until cheese melts. Presentation: Place the pepper tops and serve with pan bati and sugary cooked plantains.