Pisca den foil (Foil-cooked Fish)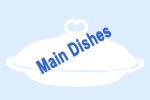 Pisca den Foil (Foil-cooked Fish) is a traditional Aruban recipe for a classic dish of fish cooked over a bed of vegetables flavored with white wine and Pernod in a foil parcel. The full recipe is presented here and I hope you enjoy this classic Aruban version of: Foil-cooked Fish (Pisca den Foil).
read more
Ingredients
800 grams (28.22 ounces) of fresh fish fillet (preferably Mahi Mahi or Red Snapper)
1 yellow pepper
1 red pepper
1 branch of broccoli
1 small union
4 cloves of garlic
A small leek
1 lemon
A small wisp of dill
A small wisp of basil
White wine
Pernod
Salt and pepper
Directions
Cut the peppers onion and leek in small bars. Separate the roses from the broccoli and mash up the garlic. Chop up the dill and the basil. Mix the vegetables, spices and garlic. Cut the fresh fish fillet in not too thin bars and sprinkle it with salt and pepper. Take 4 sheets of aluminum foil of about 40 cm (15.75 inch) long and distribute the vegetables on them. Place the bars of fish on top of that with a slice of lemon. Sprinkle a dash of white wine and Pernod and fold the foil into packets. Put these packets into the oven for about 20 minutes in the highest position.