Mancaron (Coconut Macaroon)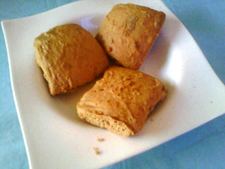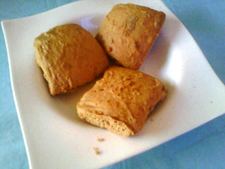 Mancarons are greatly enjoyed with breakfast or in the afternoon with coffee or tea. It has a delightedly sweet coconut flavor with a crispy crust on the outside but the inside is spongy and tender in texture.
read more
Ingredients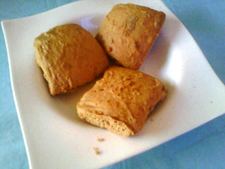 1 cup flour
1 Tbs. baking powder
2 / 3 cup peeled and grated coconut
1 / 3 cup sugar syrup made from brown sugar
Little bit of vanilla
Directions
Sift the flour and baking powder in a bowl. Mix the peeled and grated coconut with the flour (mix thoroughly). Add vanilla and sweet syrup and stir well. Place small mounds of dough (2 heaping tablespoons) on a lightly floured baking sheet. Flatten the mounds of dough with a round knife. Place the baking sheet with the biscuits in a preheated oven at 300 degrees and bake for 15 - 20 minutes or until golden brown. Remove from oven and let the biscuits cool on the baking sheet for at least 3 minutes. After cooling down they are ready to be eaten.