Eggplant dish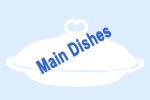 Another delicious Eggplant meal. A vegan favorite. Serve with mashed potatoes.
read more
Ingredients
4-6 eggplants
1 lb. tomatoes or 2 lbs. tomato paste
3 small onions
a tablespoon butter
3 1/2 Tbs. flour
salt
pepper
1/2 lbs
chopped parsley
1 lb. boiled potatoes
Directions
Peel eggplants and boil in salted water. Chop onions and fry in butter. Add cut-up tomatoes or paste and enough water to make I pint of liquid. When tomatoes are soft strain the mixture and add salt & pepper to taste. Cut the eggplants in slices and arrange in layers in a greased casserole. Cover with the sauce and bake. Serve with mashed potatoes.