Copper's Rummed-Yams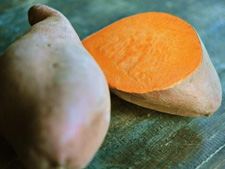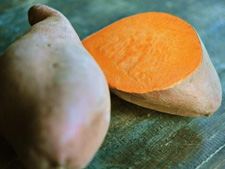 Although it is sometimes called a yam, the sweet potato is not in the yam family, nor is it closely related to the common potato. The first Europeans to taste sweet potatoes were members of Columbus' expedition in 1492. Later explorers found many varieties under an assortment of local names, but the name which stayed was the indigenous Taino name of batata. Aruban local name for Yam is "Batata Dushi"
read more
Ingredients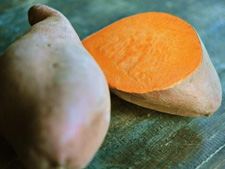 2 pounds yams, peeled
butter for greasing casserole
1 cup brown sugar
2 teaspoons grated orange peel
1/2 cup Bacardi Dark rum
1 teaspoon cinnamon
salt to taste
1/2 teaspoon mace
juice of 1 orange
1/2 cup butter
Directions
Boil yams until 2/3's cooked. Slice and set aside. Butter casserole dish and sprinkle with brown sugar and orange peel. Warm rum in small pan and pour over peel and sugar. Flame.
Arrange yam slices over. Sprinkle with cinnamon, salt, mace and orange juice. Dot with butter and bake for about 40 minutes in 350 oven. Serve immediately.