Chocolate Tea Bread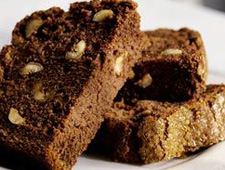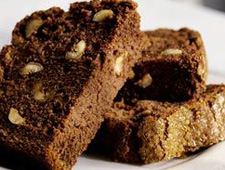 Recipe courtesy of Sandy Springs - a North Carolina-born Aruban resident, always smilingly finds time to do whatever is asked of her on behalf of friends. Chocolate with love! read more
Ingredients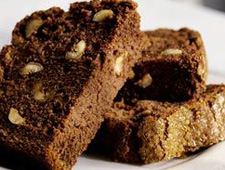 1/3 shortening (or margarine or combination of both)
1 1/3 cups sugar
2 eggs
1/2 cup applesauce
1/3 cup water
1 1/2 cups flour
1/3 cup cocoa plus additional for dusting baking pan
1 teaspoon salt
1/4 teaspoon baking powder
1/3 cup semi-sweet chocolate chips
1/3 cup chopped walnuts, optional
Directions
Cream shortening and sugar in large bowl. Add eggs and mix well. Add applesauce, water, flour, cocoa, salt and baking powder. With electric mixer, beat at low speed for about 3 minutes. Stir in chocolate chips and nuts. Grease a 9 X 5 X 3" loaf pan and dust with cocoa. Bake in 350 oven for 55 - 60 minutes until tester inserted in center comes out clean.
Note: Basic recipe produces a dense heavy cake.
Add more applesauce if a more moist cake is desired.
Cake freezes well and is "wonderful to have available for unexpected guests."