Charlito's Creole Calamari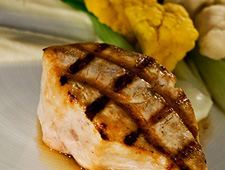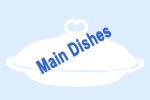 Charlie's Bar, one of Aruba oldest watering holes, on the main street of San Nicolas since 1941. Charlie Brouns Jr. switched gears, taking over from his father, catering to tourists serving food, telling stories, becoming the San Nicolas champion, the defender of Aruba's sunrise side. "If you haven't been to Charlie's, you haven't been to Aruba".
read more
Ingredients
2 pounds fresh calamari (baby squid), cleaned and cut into rings.
1/2 head garlic, cloves peeled and thinly sliced.
3/4 cup chopped onion.
1/2 cup carrots, peeled, finely cubed.
1/2 cup fresh or frozen peas.
3 bay leaves.
1/2 cup Martell Cognac.
Salt and freshly ground black pepper, to taste.
Directions
Blanch cleaned calamari in boiling water for about 2 minute or until tender. Drain. To skillet, preferably non-stick, add calamari and all remaining ingredients. Stir well and cook over medium heat for about 5 minutes. Remove bay leaves and serve with rice or vermicelli.