Bolo Preto (Dark Fruit Cake)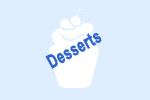 Bolo Preto, or black cake, thickly iced and aglitter with tiny silver balls, is the Aruban wedding cake. Keepsake slices, placed in small white boxes inscribed in silver with the initials of the bridal couple, are distributed to guests at the wedding reception. Without the trimmings bolo preto is a popular everyday dessert which keeps for six months or more if refrigerated. read more
Ingredients
2 lbs. raisins
2 lbs. prunes
2 lbs. currants
1 lb. glazed lemon peel
1 lb. glazed lime peel (1 lb. glazed papaya may be substituted)
2 cups dark Karo syrup
1 bottle Cherry Heering (25 ounces or about 4/5 quart)
1/4 bottle cognac (6 ounces or 3/4 cup)
1 lb. almonds (1 1/4 lb. bitter almond)
1 lb. flour
1 1/2 lbs. butter
1 lb. brown sugar
2 tsp. cinnamon
2 tsp. nutmeg
1 tsp. ground cloves
20 eggs
Directions
Chop as finely as possible in a food grinder:


2 lbs. raisins
2 lbs. prunes
2 lbs. currants
1 lb. glazed lemon peel
1 lb. glazed lime peel (1 lb. glazed papaya may be substituted)
Place the fruits in a large earthenware bowl and mix well. Pour over them and blend in well:
2 cups dark Karo syrup
1 bottle Cherry Heering (25 ounces or about 4/5 quart)
1/4 bottle cognac (6 ounces or 3/4 cup)
Cover and set aside for at least two days, but preferably for one week.
Chop as finely as possible in the food grinder:
1 lb. almonds (1 1/4 lb. bitter almond)
Sift:
Set almonds and flour aside for later use.
Preheat oven to 300°.
Cream:
1 1/2 lbs. butter
1 lb. brown sugar
2 tsp. cinnamon
2 tsp. nutmeg
1 tsp. ground cloves
Beat and add to the creamed mixture:
Add the fruits and the almonds. Stir in the flour.
Grease two baking pans. They should be at least 2 1/4" deep and 10" in diameter. Cover them with greased brown paper. Divide the batter equally between the two pans. Bake for one hour, then test with a toothpick at fifteen minute intervals to determine when the cakes are done. The toothpick should be free of batter when withdrawn from the center of the cakes. When thoroughly cooled, wrap cakes in aluminum foil and store in airtight containers, preferably in the refrigerator. Sprinkle a bit of cognac over them from time to time.